Only one more week until Halloween! we can all agree by now that i love halloween and the whole month leading up to it! which means i am not subtle when it comes to halloween decorations ;) i see people decorate with a few white pumpkins scattered around and i think "oh that's nice!" but i just can't get myself to do halloween like that! i'm also not the type to use fake blood or anything gory but i do like spooky! think hocus pocus, tower of terror, and the birds. here are a few snaps of how i decorated our house this year! even though i knew we were moving, i still decorated! and i'm so glad i did because now i don't feel like going all out in our new place. plus, our new place doesn't have a mantle which will make decorating extra tricky from now on…who has a fireplace without a mantle anyway?!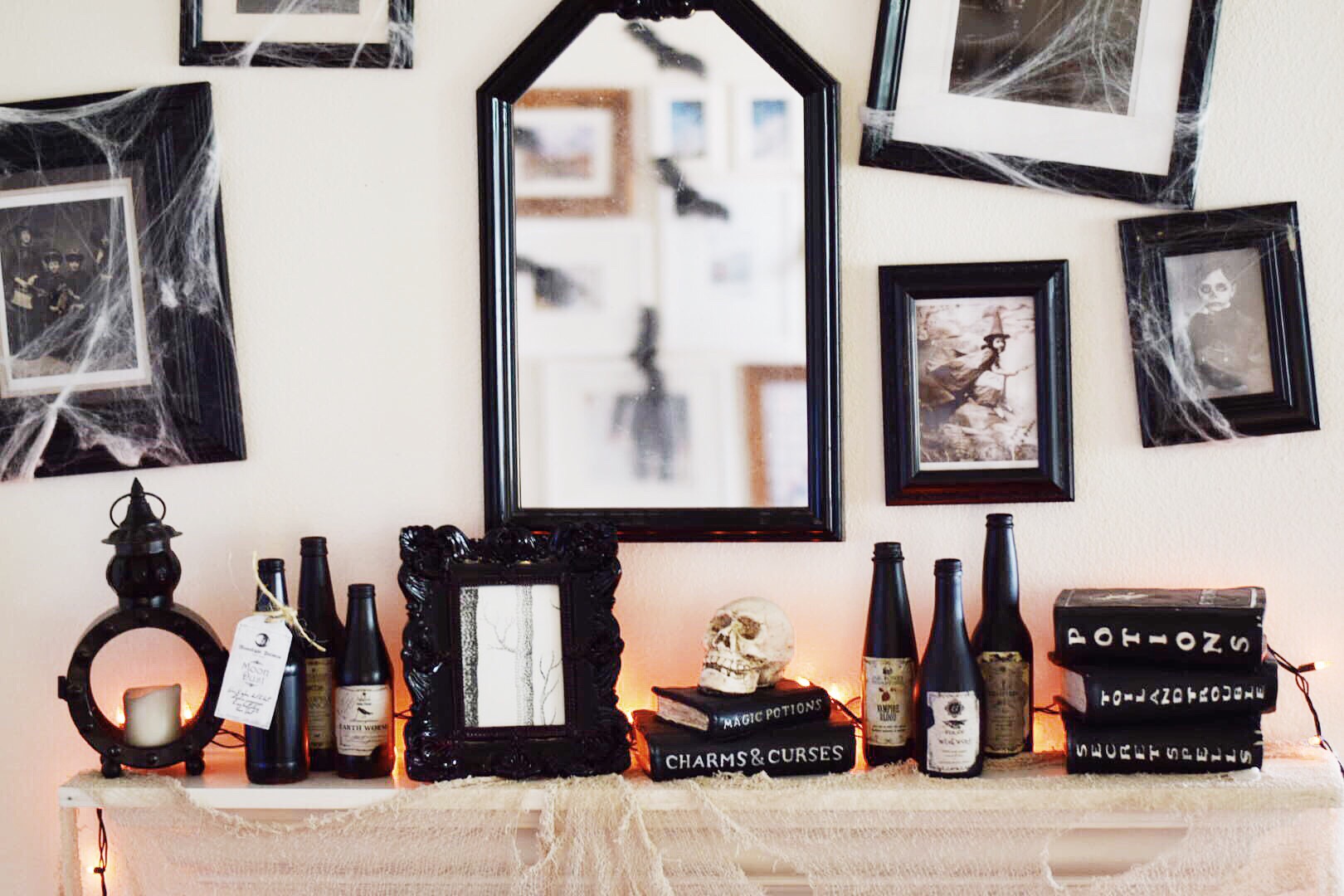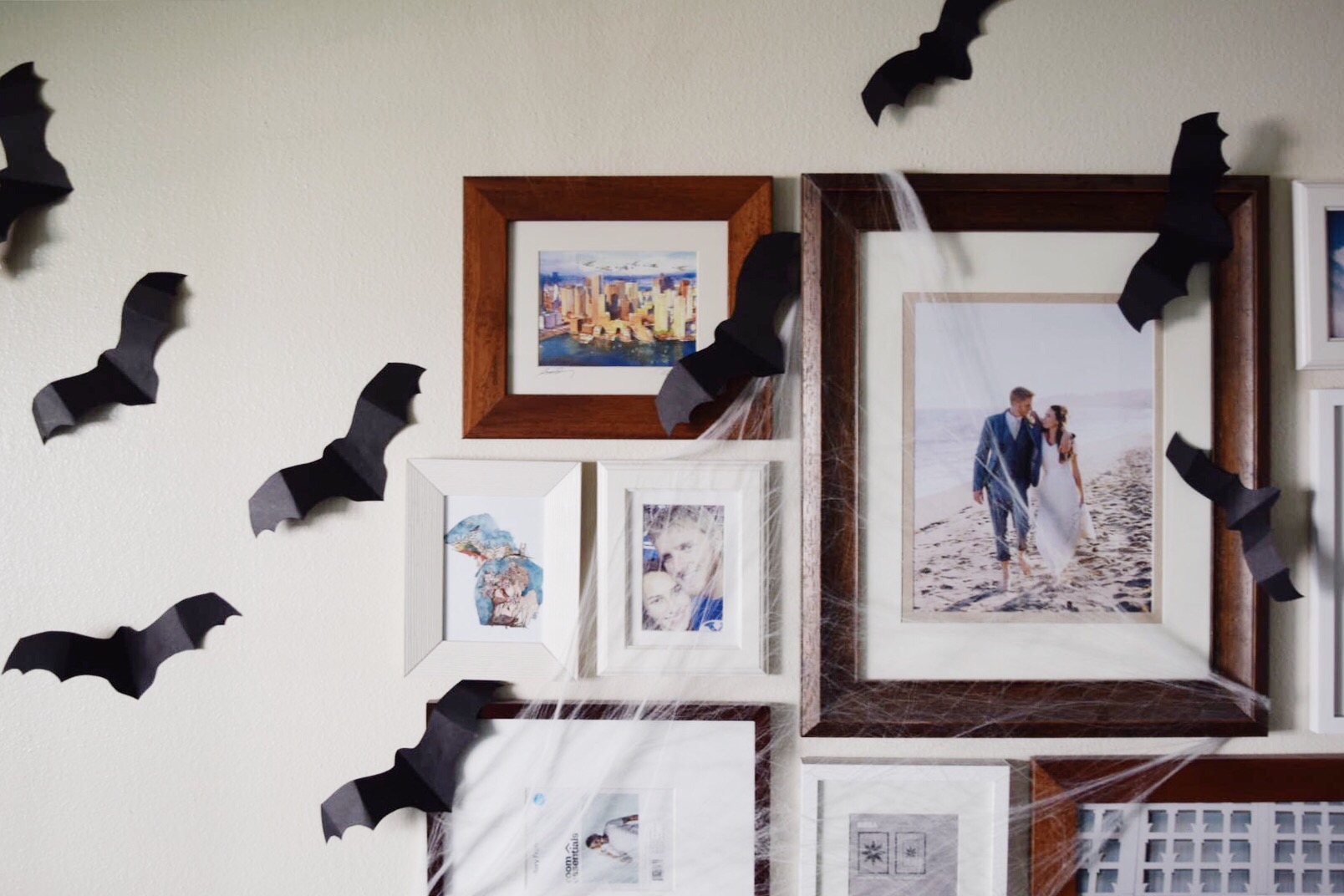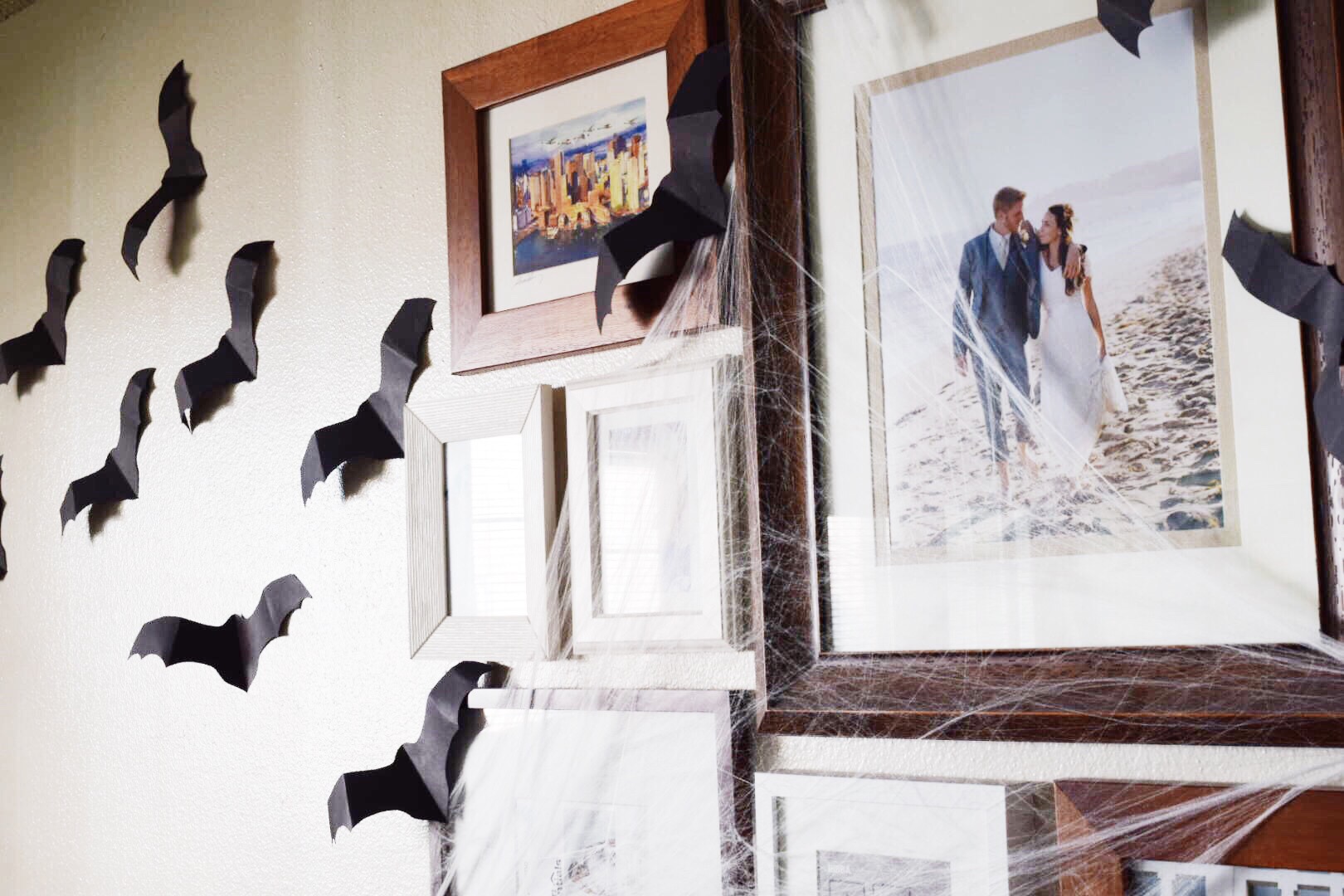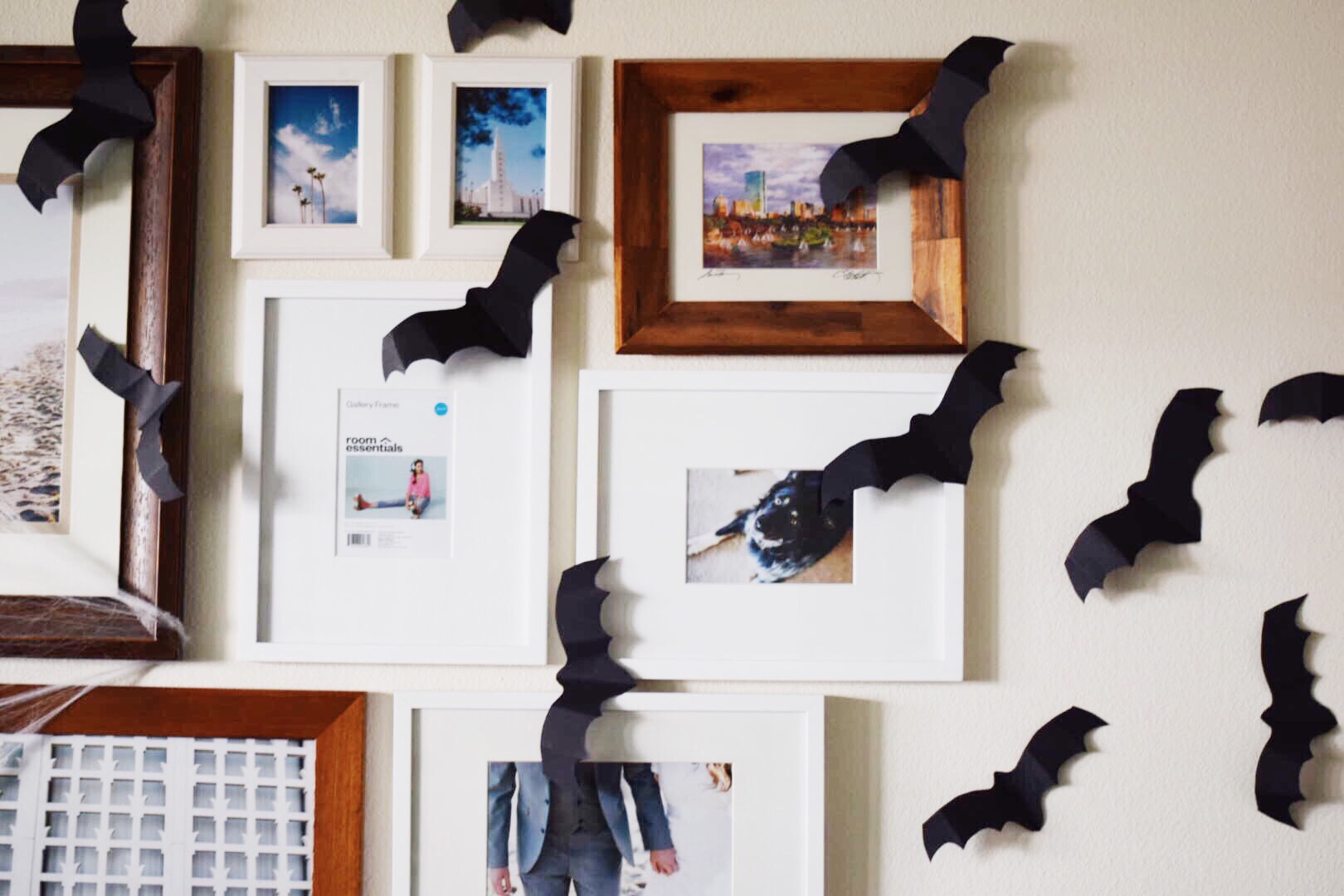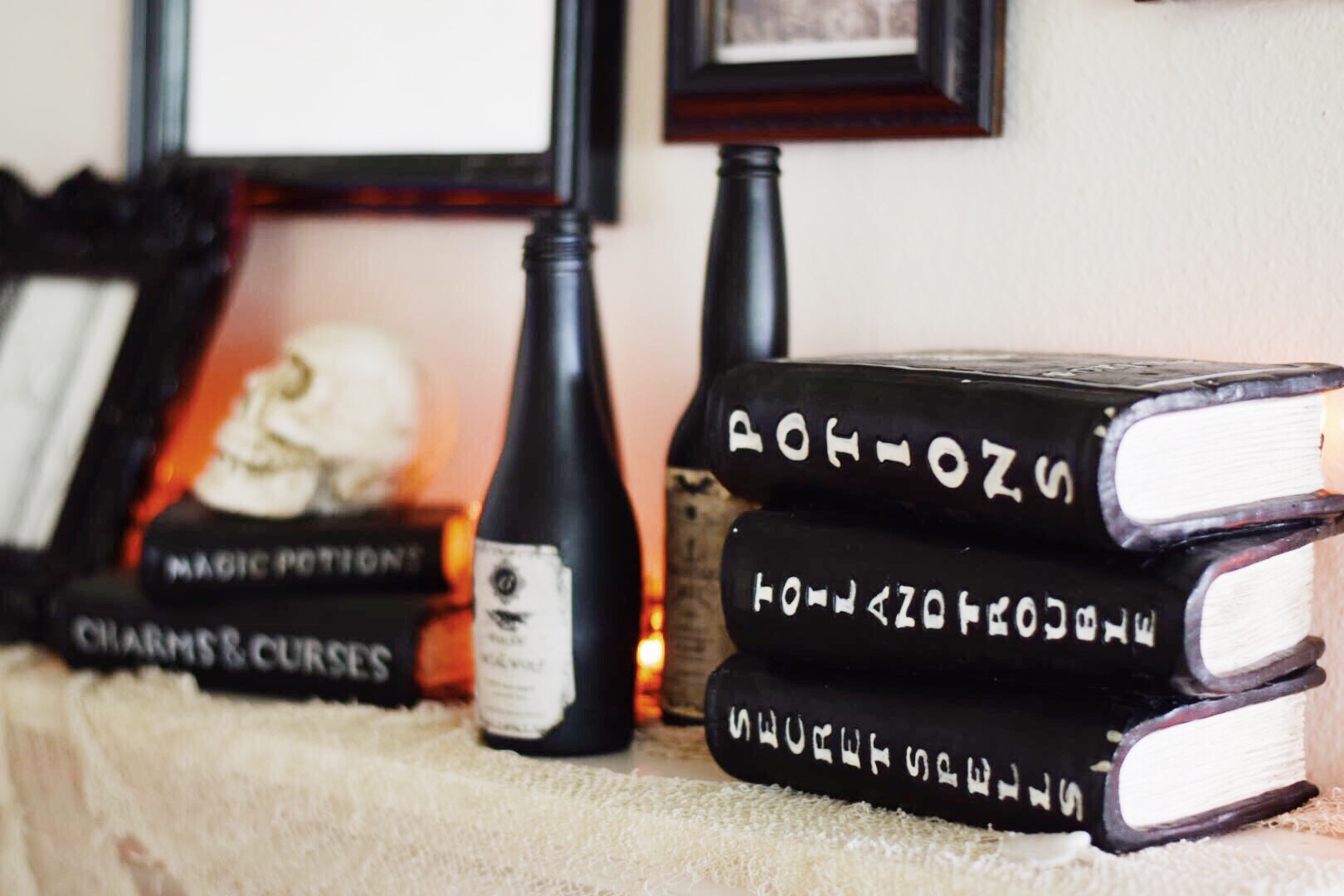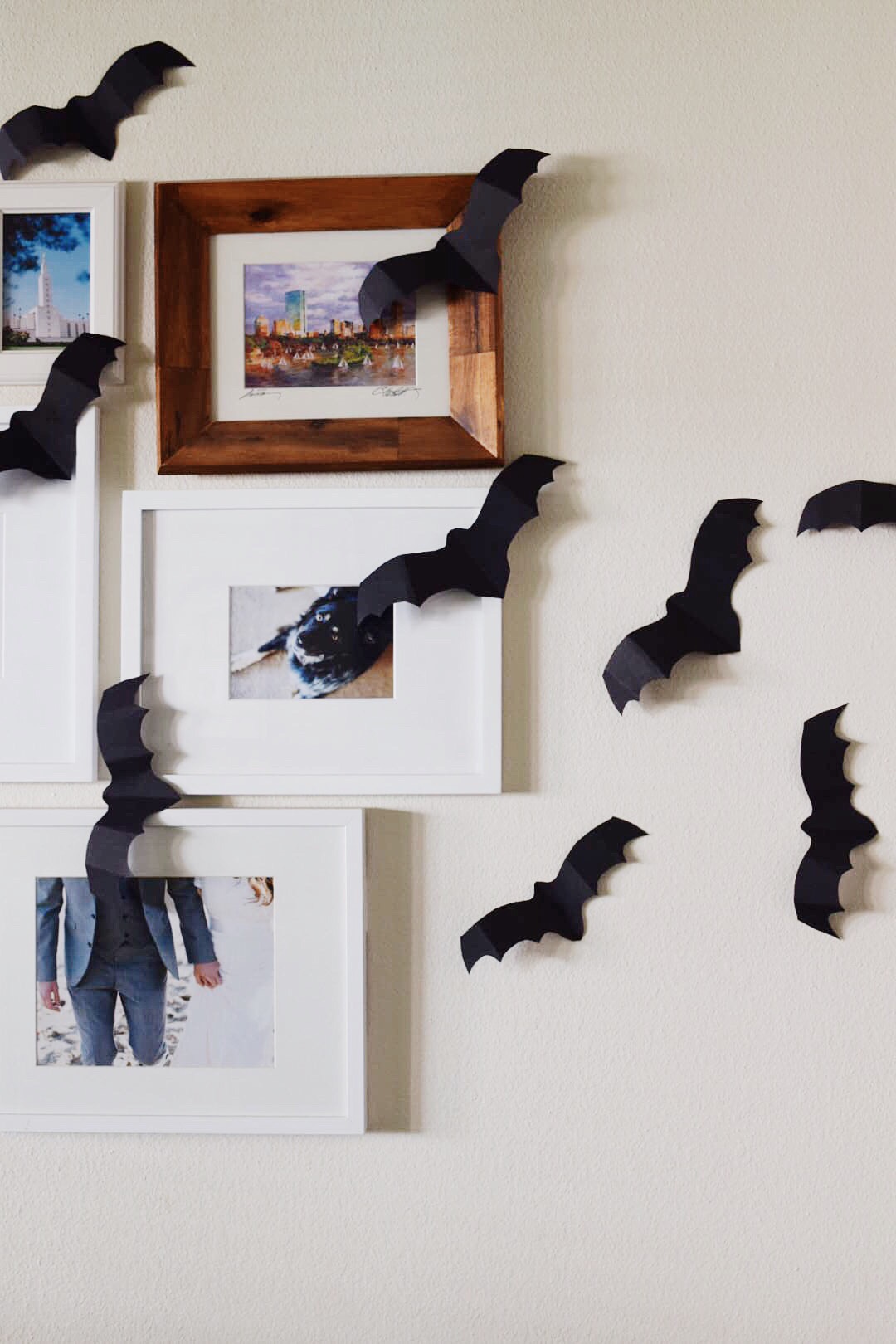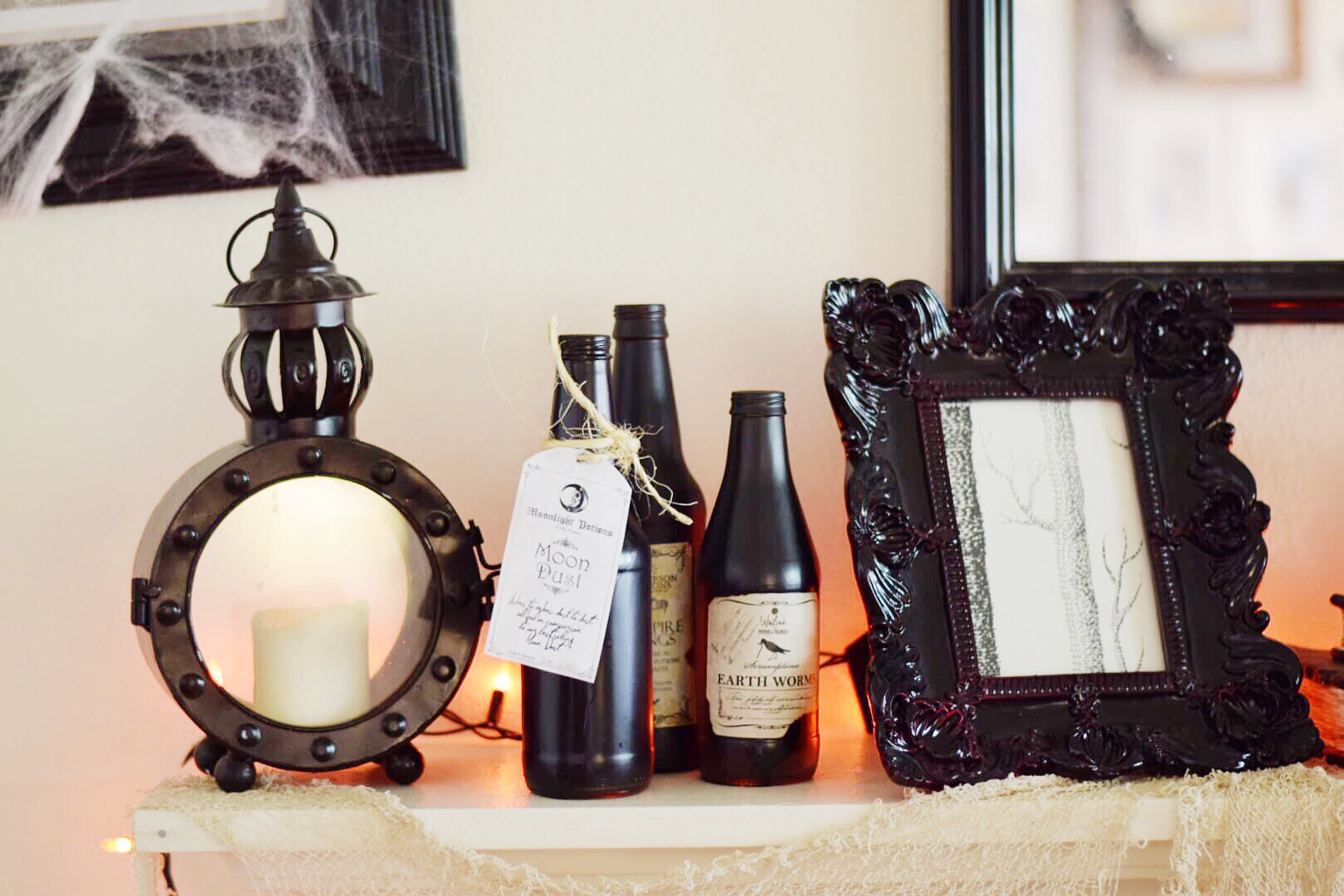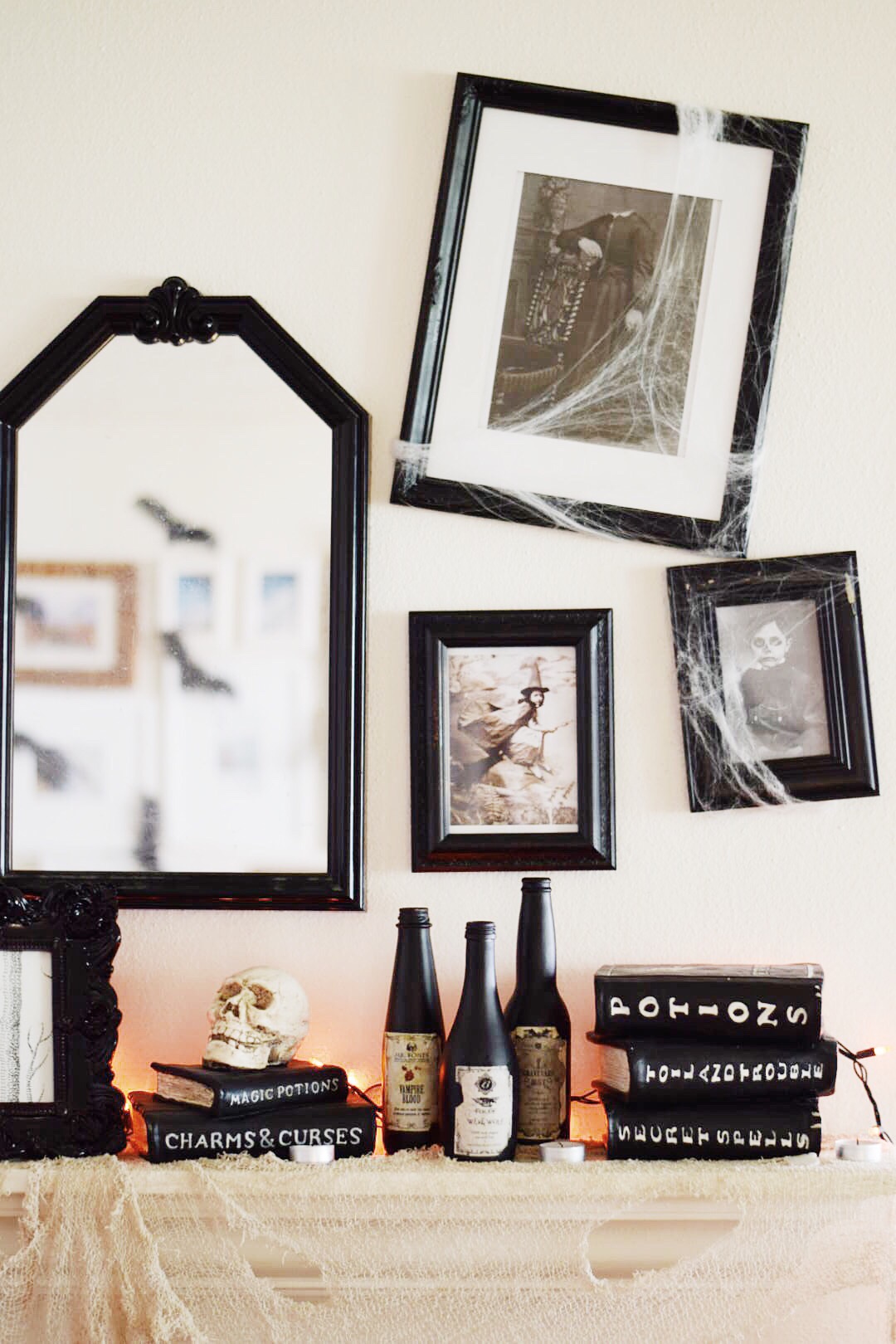 don't judge me for not having all of my pictures frames filled! note to self and to everyone: don't hang your gallery wall until you have every frame filled or else you will never finish it!
Some tips: I just collected drink bottles and spray painted them matte black. I found the awesome labels on Pinterest (I liked that they all looked cohesive), burned the edges, and mod-podged them on. I found all of the frames (and mirror!) from the D.I. and spray painted them if they weren't already black. I googled "creepy Victorian portraits" and framed them! I made the bats myself- super easy and way cheaper than Martha Stewart ones!
There you have it! How do you decorate for Halloween in your home?? Tell me your Instagram handle so I can check it out!