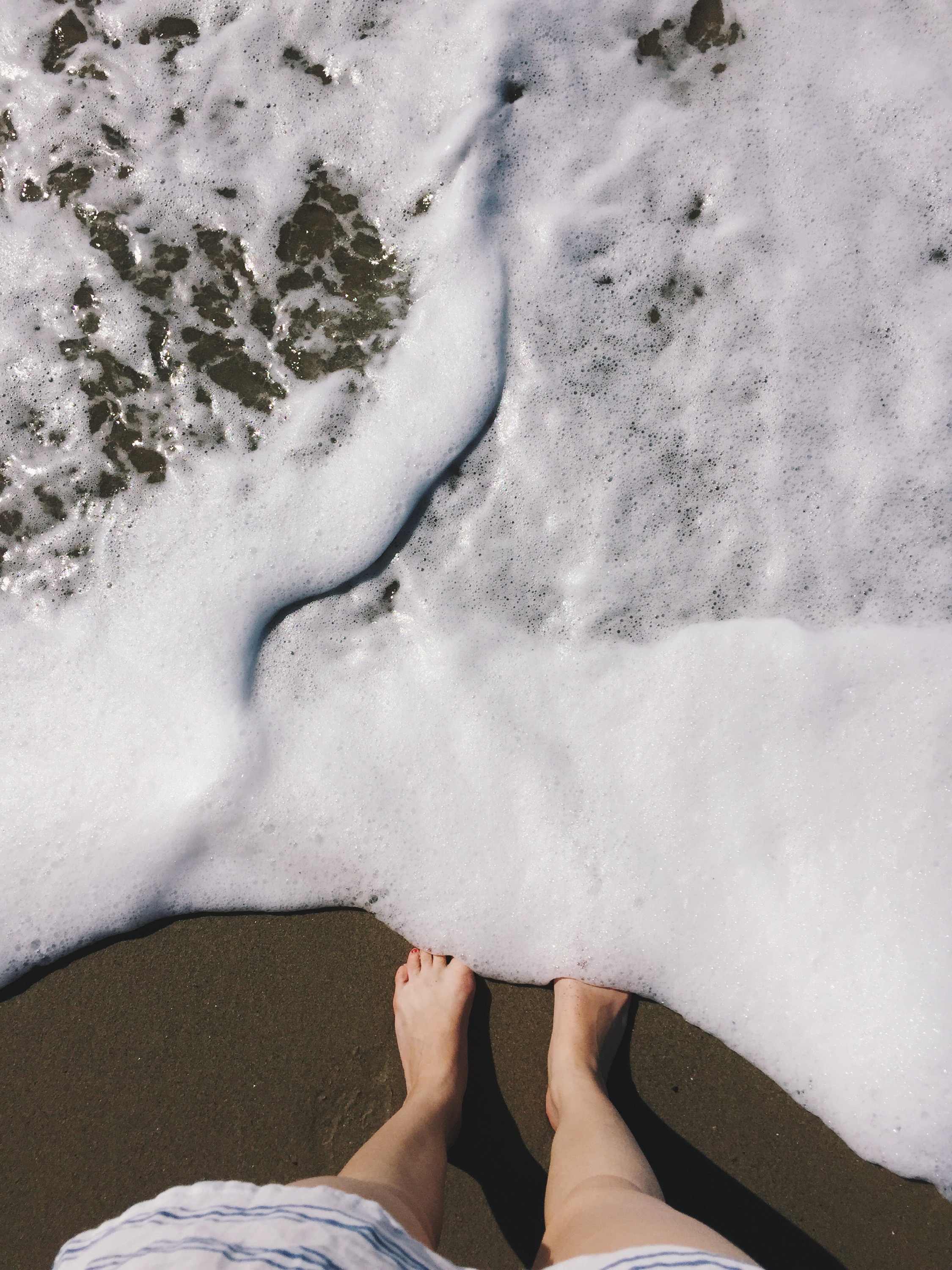 summer is here!! (okay, not till june 21st but it's warm and sunny, so that counts) i am stoked out of my mind for the trips we have planned!! when riley told me the plan for our july trip, i almost shed a tear, i was so freaking excited (imagine this as my reaction). But first! We are road trippin to California for my sister's wedding!! We are spending time in San Fran then driving down the coast to home! I can't wait!!
what summer means to me is time at the beach or time driving to the beach. hallelujah for us (a.k.a me), we are driving to california in just a few days. if you know what's good for you, you too will take a trip to the beach this summer. so! i have put together some of my go-to beachy/summer-y songs in a little summer playlist! i can see us now, blasting these songs down the pch or through the streets of san francisco with our windows down and sun roof open. i will be wearing my swimsuit at all times and my hair will be in shambles because my head will be hanging out of the window breathing in the salty, humid air.
for this special summer road trip, you're going to need songs that make you feel like you're 18 again. and some that will be perfect to help take in some amazing views. beach boys are a must, as well as mungo jerry's "in the summertime". i added a few random songs that reminded me of the songs i listened to every summer in high school, like natasha bedingfield and adrian lux. i am also loving newbies from junip and of monsters and men lately!
so here are 50 of my favorite songs for the summer and for a summer road trip to the beach!
i took a few songs from my ultimate road trip playlist that i posted last year but made sure this playlist was all "summer"! go ahead and make your perfect playlist on spotify, sync it to your phone, roll the windows down, feel the music and have the best summer ever!!