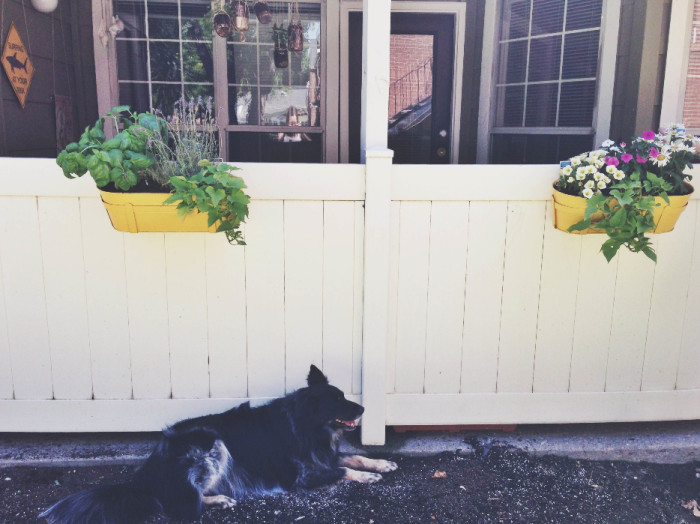 lately, we've been really into "gardening" on our patio. we have tried so hard this summer to grow things out there, but every time we have failed. this time is gonna be different! we're gonna keep these suckers alive! we got those cute yellow flower boxes from ikea so our plants can have some sunlight (our patio only gets a total of like, three hours of sun everyday). we drilled holes in the bottom of all of our planters, we got the right kind of soil, plant food, the whole shebang. it has to work this time! we spent a ridiculous amount of money on everything for them to just die. the basil you see there was flowers before, but those died within days. the basil has been looking good so far though! and the other pot is also staying strong. we also decided to try lavender out and i don't think it's going too great. i think there's way more to growing lavender than we think. we're gonna have to try that one again some other time i think….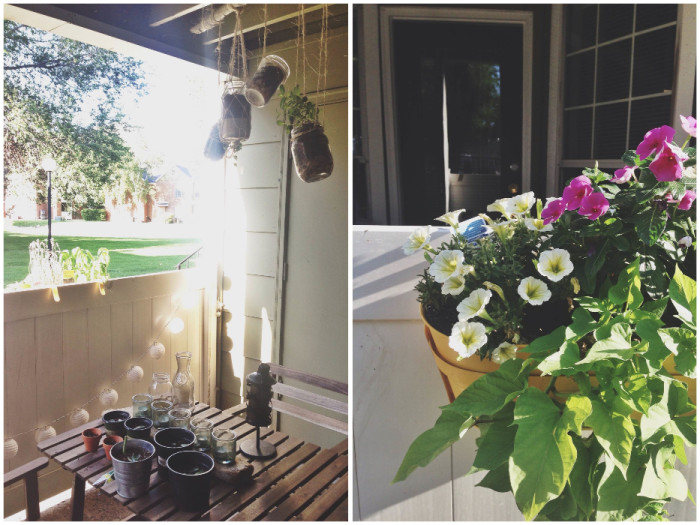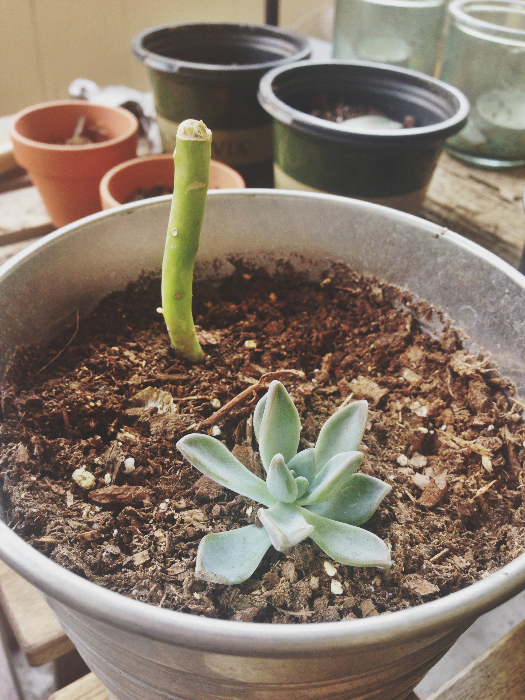 i'm also propagating my little succulent! it's going so good and it's so exciting. i can finally see tiny little baby roots and new leaves coming in! succulents are my best friends.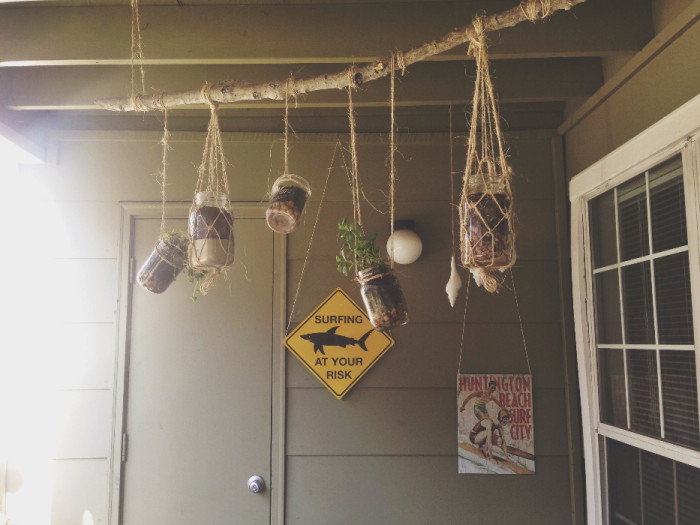 riley made our patio into our own little oasis all on his own! we both wanted to hang herbs and succulents from jars but riley took it upon himself to just do it. probably because he knew it would take me forever to do it. i'm really good at starting projects and never finishing them ;) he did such a great job! and now we have basil, cilantro, and mint growing out there. last night, riley made dinner using our fresh basil for the first time! the super simple recipe is below :)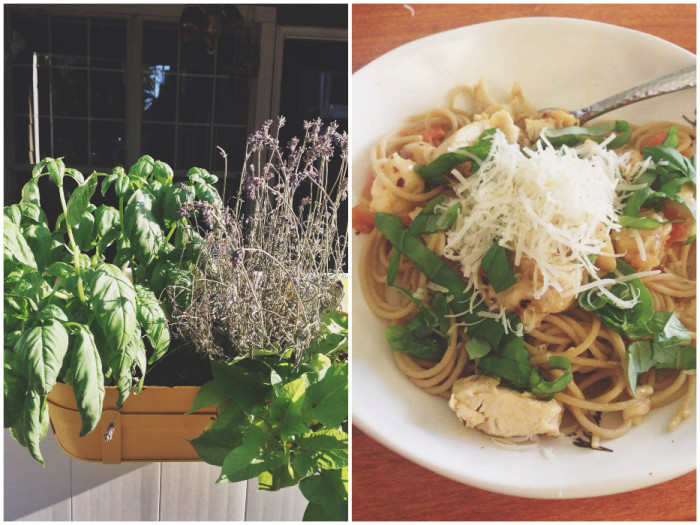 ingredients:
1 1/2 cups chicken breast, sliced
seasoned salt, to taste
whole wheat spaghetti
half of one tomato, diced
1/4 cup red onion, diced
olive oil
1/2 cup fresh parmesan
four leaves of fresh basil
crushed red peppers, to taste
What to do:
cook the chicken in a skillet with olive oil. boil spaghetti and put chicken aside. use the same skillet to sauté the onion. toss in tomatoes and chicken. in a large bowl, add three tbsp of olive oil, spaghetti, sauteed chicken and vegetables, some parmesan, red pepper, and seasoned salt. toss until well mixed and parmesan is melted. divide into two bowls, garnish with sliced basil and the rest of the parmesan.
enjoy!
now, anyone have tips on successfully growing flowers, herbs, and lavender in minimum sun?? i need any tips i can get!