i have had so much fun decorating our little home for Christmas this year! we have a wall of maps in our dining area so i thought of making a joy to the world banner to spice it up for the season. although i took a couple days to make it, it was pretty simple. if you want to make a last minute christmas craft, here's what you'll need:
not pictured is a sponge brush for the mod podge and one poster board. cardboard might be better so the letters don't warp as much, but that'll also be harder to cut. i took the easier route ;) i also just hung them with fishing wire.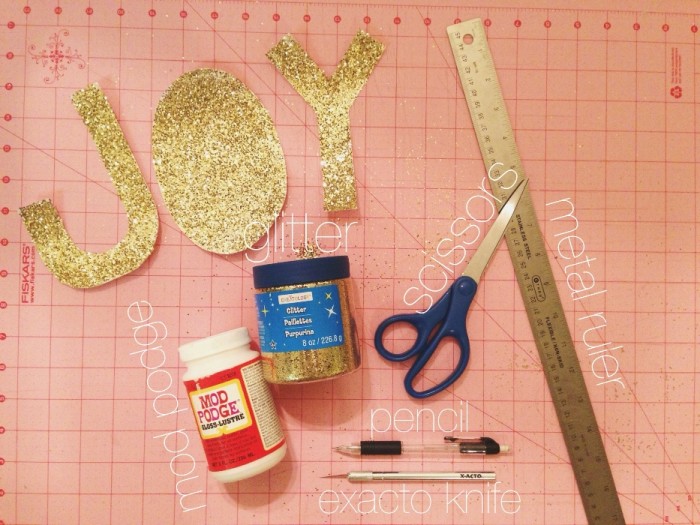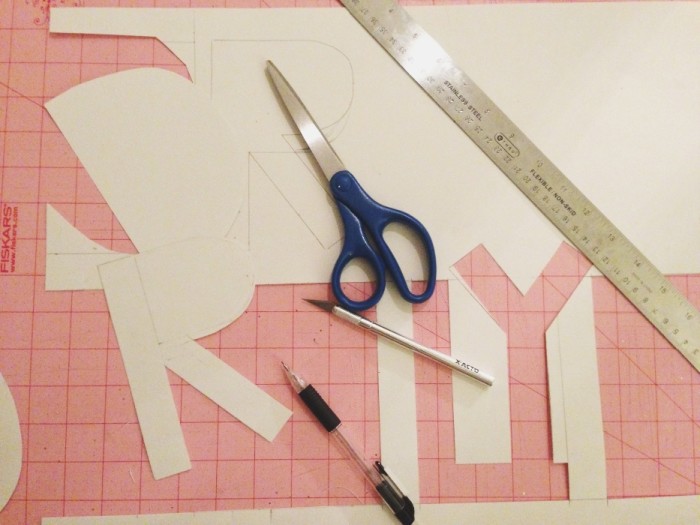 i started by drawing 4×6 rectangles to draw the letters in. to make the letters proportional to each other, i made each "limb" 1″ wide. not sure if that makes sense? so the  r pictured here, it's "legs" are each 1″ wide and i eye-balled the rest. ha.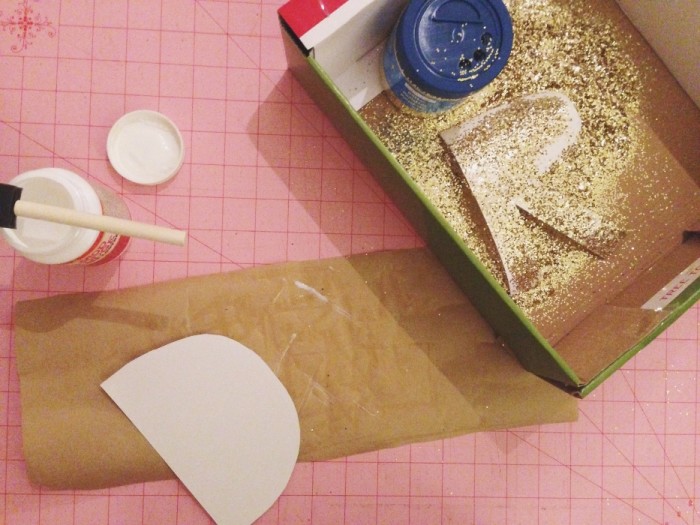 paint one side with mod podge and pour on the glitter! last step, i just taped fishing wire on the back of each letter. next year i'll take the time to punch holes and use cute string :)
super simple! and who doesn't love glitter?! well…riley for one ;)
p.s. this must have cost me around $7, plus discounts from michael's coupons! score!