it was another busy weekend in salt lake city! three big events in one night is always overwhelming for this little city. anyway, we got to go to the mormon tabernacle christmas concert at the conference center with my brother and sister kayla! i've never been before (but i did audition to dance in it one year) so it was such a treat. it was seriously so good. at one point the organist had a solo and it was one of the most amazing things i've ever seen!! it was like he was dancing with his feet and playing a (4-tiered) piano at the same time. everyone was blown away and i think it was a highlight of the show. also, john rhys-davies (aka gimli in lord of the rings) was in the show and he was so cool and funny and nice! and his accent!! such a great show. we're gonna have to try to go every year from now on!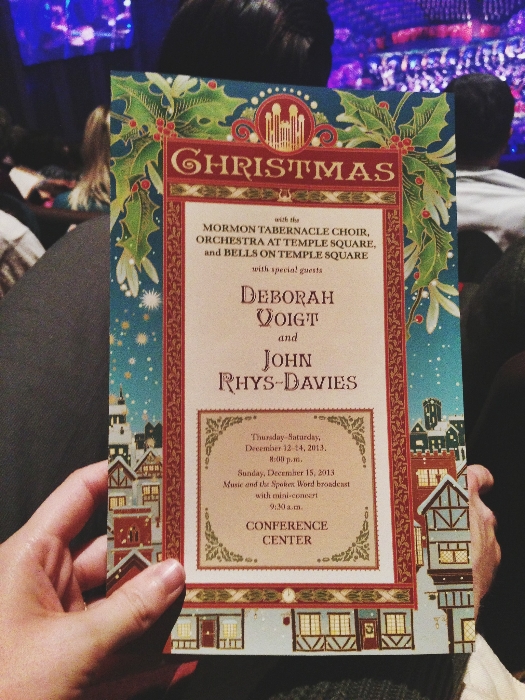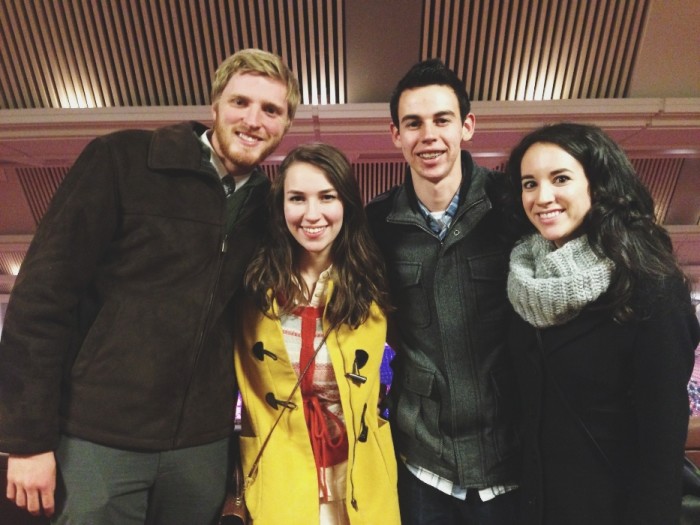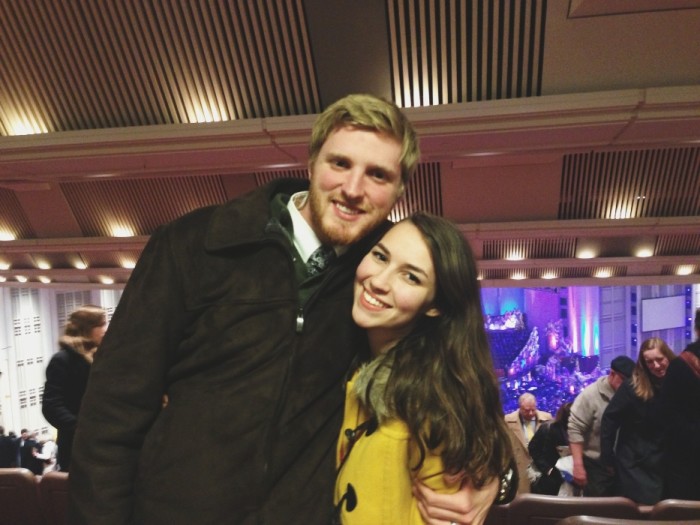 after the show, we got waffles at the waffle truck! it was bomb, even though it was freezing outside. i'm glad we were finally able to catch these guys. and i was so excited to eat it that i forgot to get a picture of the actual waffle..ha ;)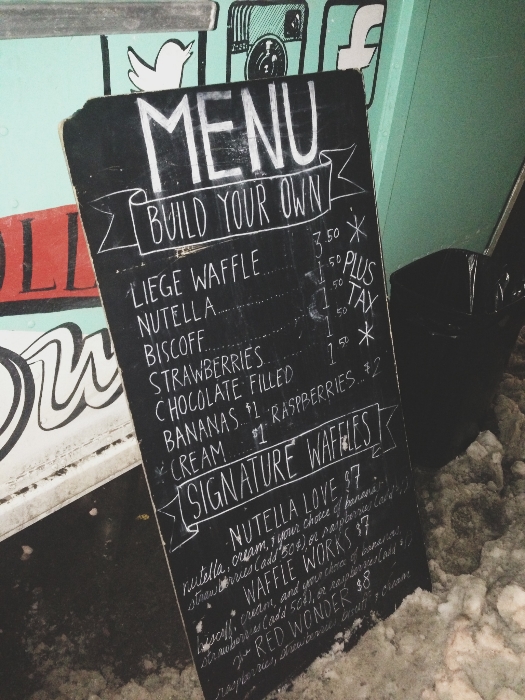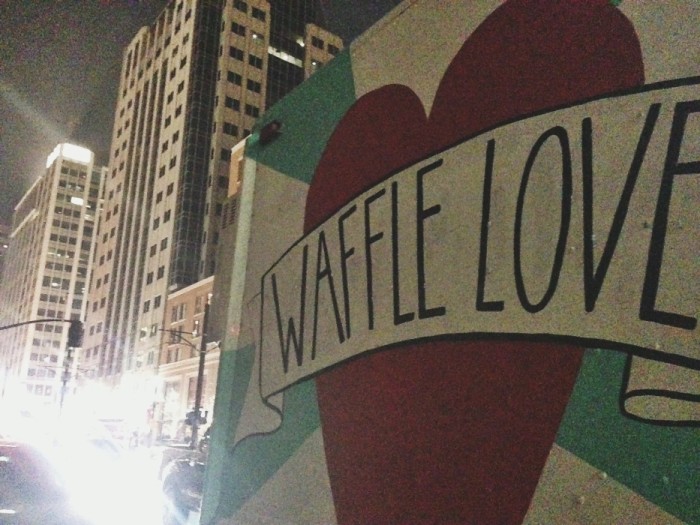 now finals are all over! riley's taking his last one right now actually. one semester left for me! how crazy is that?!?! i hope i can breathe a little during this christmas break!
xoxo