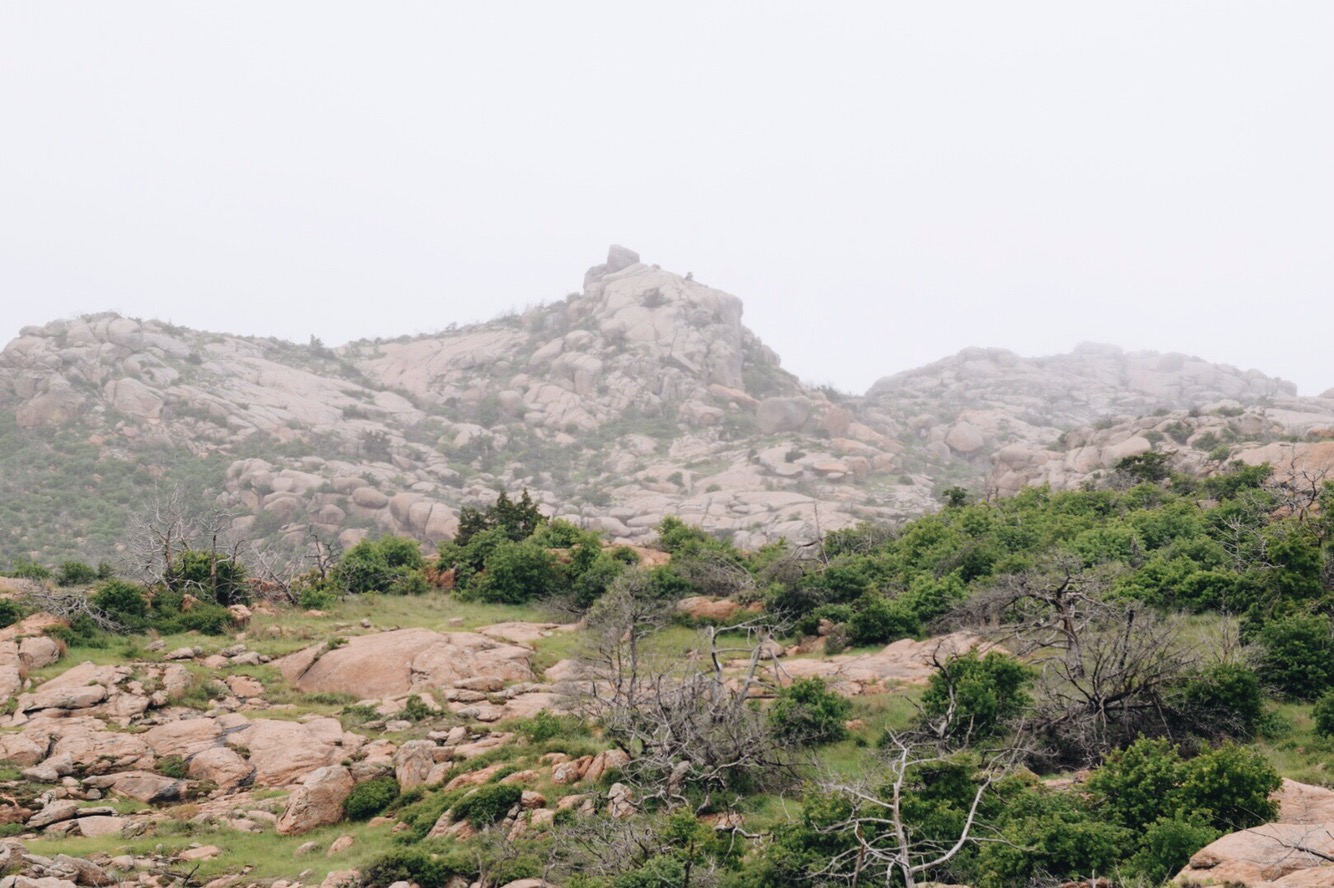 i just wanted to share a few more photos from oklahoma! on our way to the Wichita mountains wildlife refuge, we stopped at a little river walk town called medicine park — famous for its old cobblestone homes! it would've been a lot more fun if it was warm weather but it was still a cool stop. someday we'll go back to swim in the river! we hopped into a little bakery and bought a loaf of warm banana bread. we sat and ate while we talked to the shop owner and had a great conversation with her!
we spent the day at the Wichita mountains wildlife refuge  but were not prepared for the cold weather. we even did a little hike which i especially was not prepared for haha psa…jack purcells are not made for hiking steep and slippery rocks! but we did it and got some unique views. riley and scott even climbed up a dead tree to get into a cave. i passed on that when i saw how hard it was to get up there! ;) another stop in the park was to see prairie dogs in the wild! they were so dang cute!
probably the highlight of the day was eating at meers restaurant. riley has talked about this place forever so it was a big deal to finally eat there! they are famous for their burgers which are made with their own herd of grass fed longhorn. they are very particular about eating their burgers the cowboy way- no ketchup or mayo, only mustard. i don't like mustard but i had to do it the way the locals do! that's the point of traveling and experiencing other cultures! we also ordered some dessert– pecan pie and peach cobbler with their homemade ice cream. oh my goodness. it about killed us but it was deeeeelicious!! i would recommend going to meers but i'm sure anyone reading my blog will never find themselves in oklahoma :)
it was a great couple of days! i loved experiencing oklahoma for the first time and meeting quite a few families from riley's mission. the lady from the bakery recommended i go to atwood's to find a cowboy hat and boots! i resisted buying anything but loved trying them on! one of these days, i will add a pair of genuine cowboy boots to my closet!