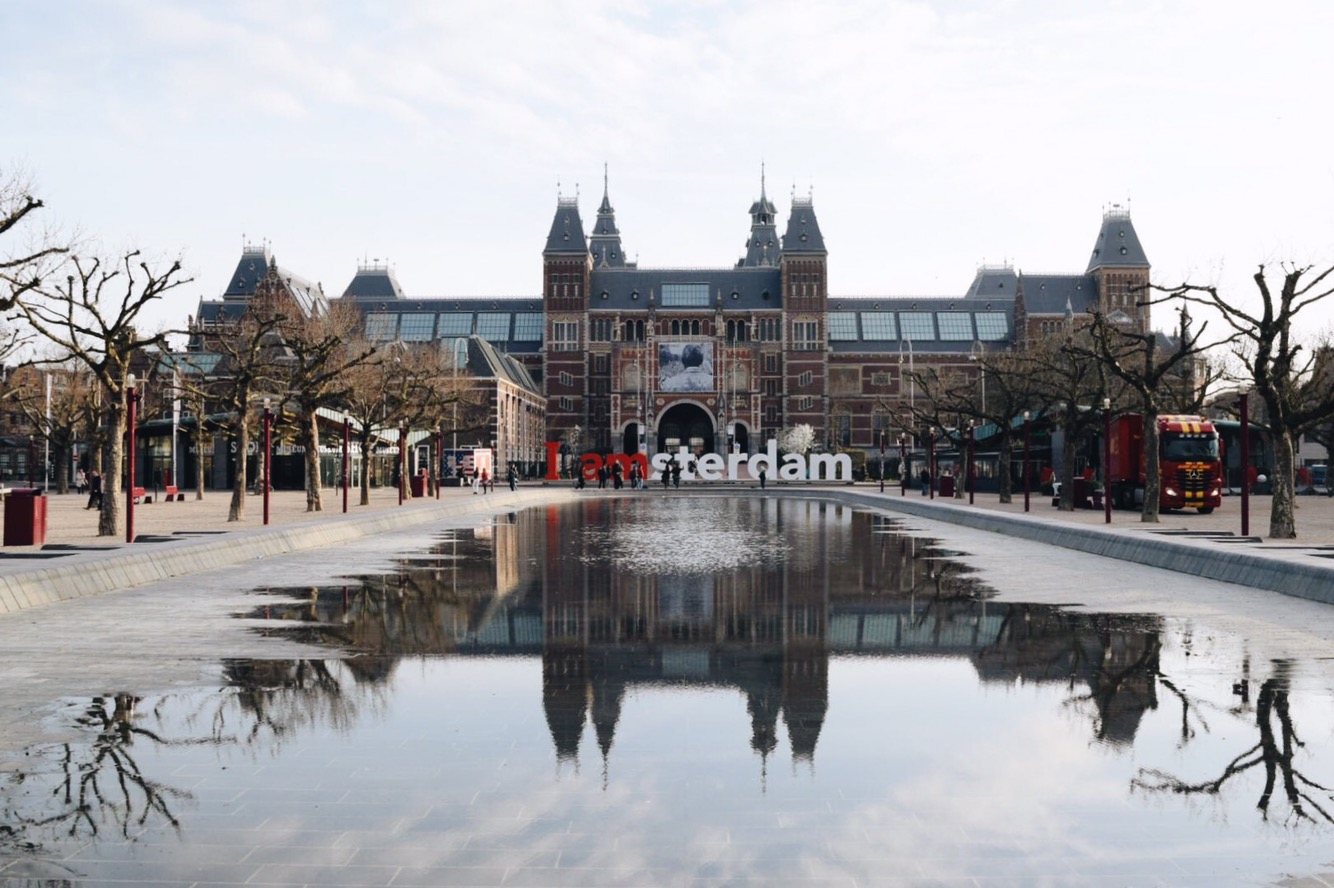 before our trip, we thought we would want to spend a couple of days in amsterdam. but, after realizing that holland has so much more to offer, we only spent one day in amsterdam and were so glad we did. honestly, amsterdam was cool, but our least favorite part of our trip. it's such a busy city and we were seriously stressed the whole time, not knowing where we were supposed to walk! i originally wanted to rent bikes in amsterdam, but we realized later that that was a death wish. don't get me wrong, we still had a great day in amsterdam! we loved everything we saw and did, and there's so much more that we didn't get to do.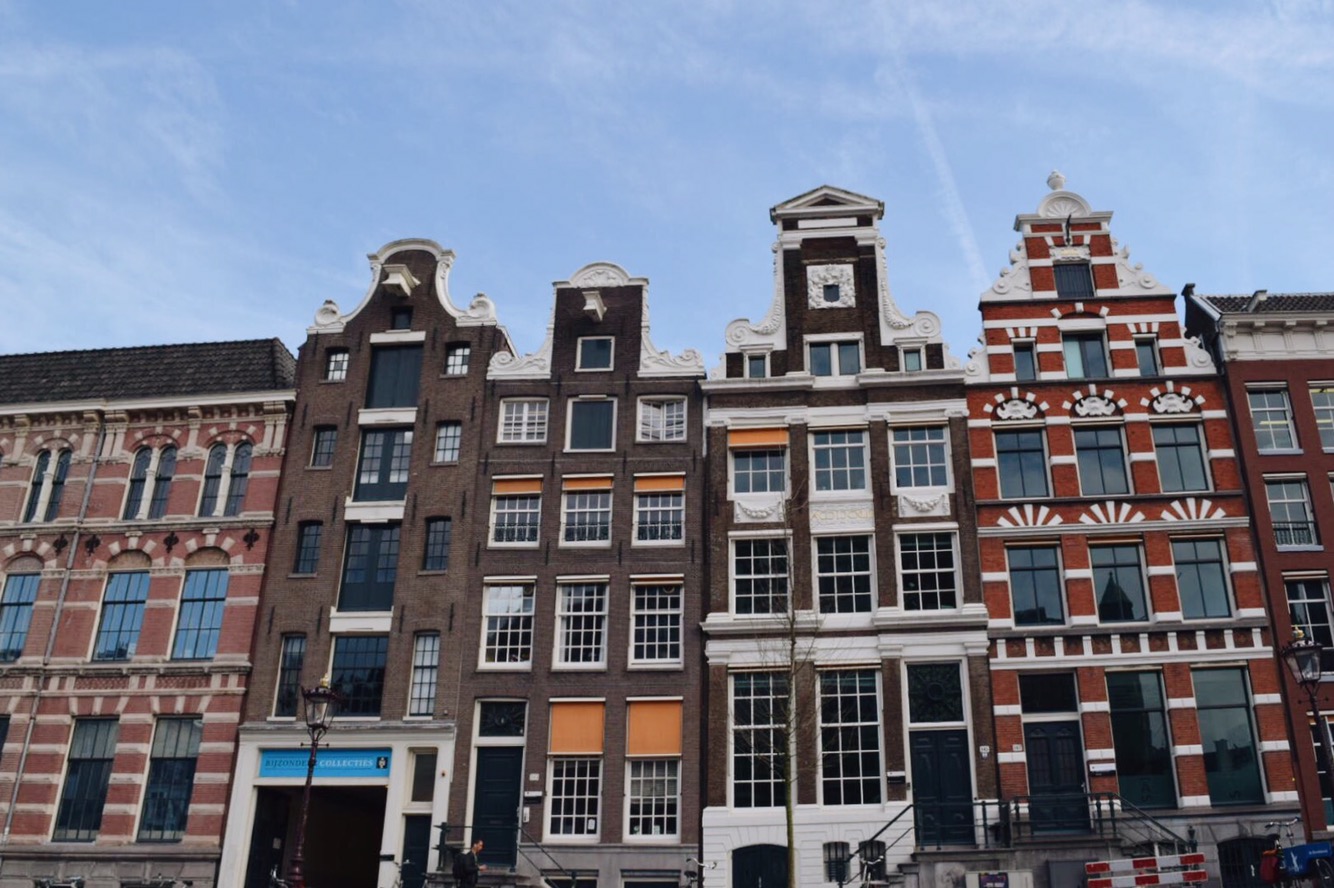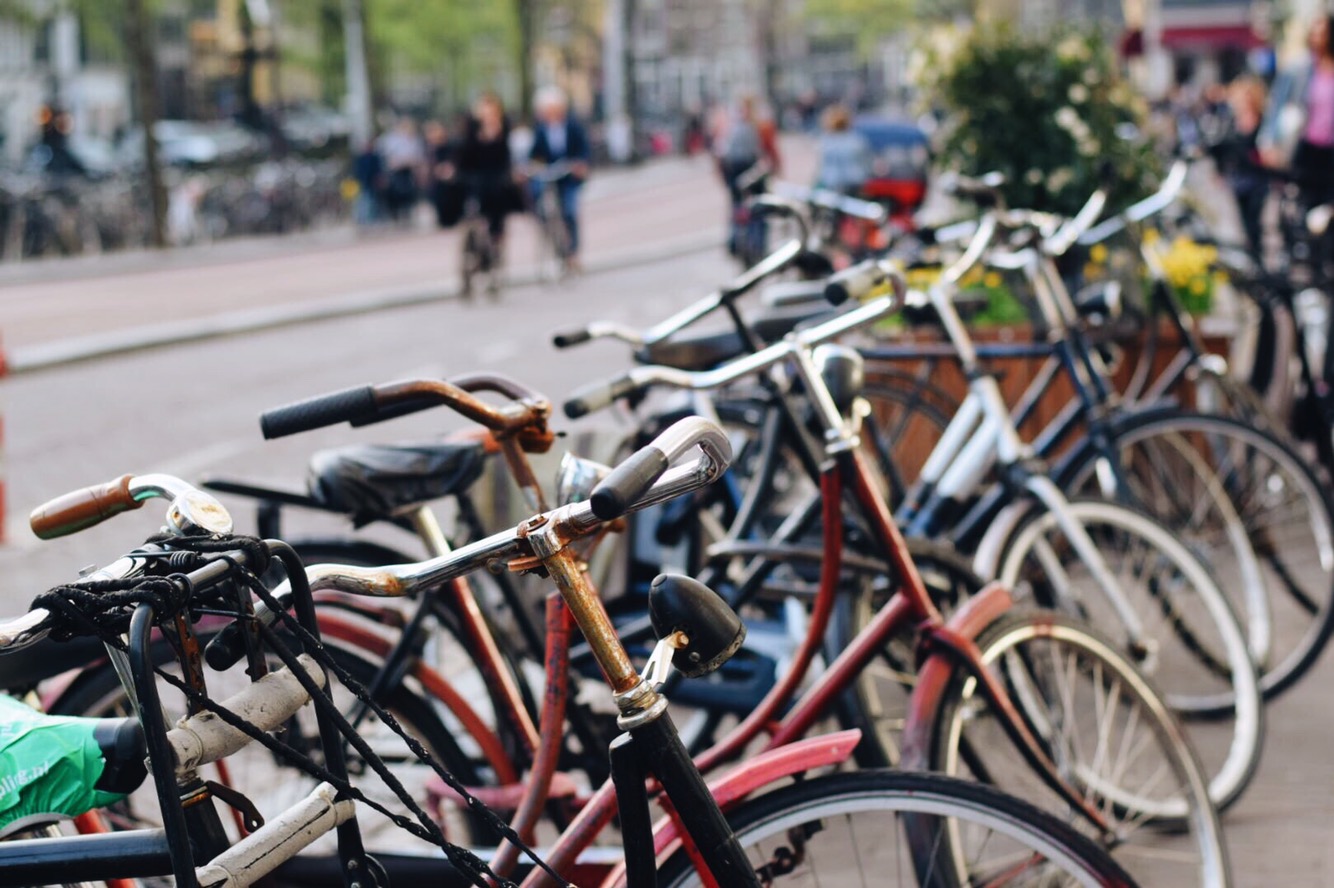 we started our day with some surprise guests! riley's aunt jenny and cousin peper were flying through amsterdam the same day, so they changed their flights in order to spend the morning with us! it was such a blast to be with them and my family in amsterdam! we went to omelegg for a delicious breakfast (salmon omelets, fresh mint tea, and chocolate croissants!). after breakfast, we hopped on a canal tour and learned a ton about the city's history! it also gives you a great perspective of the city. we were glad we did it first so we had an idea of where we wanted to go later in the day. we couldn't get jocelyn and jenny to stop chatting even for a photo, which you can see below haha! it was their first time meeting and they had a ton to talk about since they are both living abroad for their husband's work! we're lucky to have some awesome family!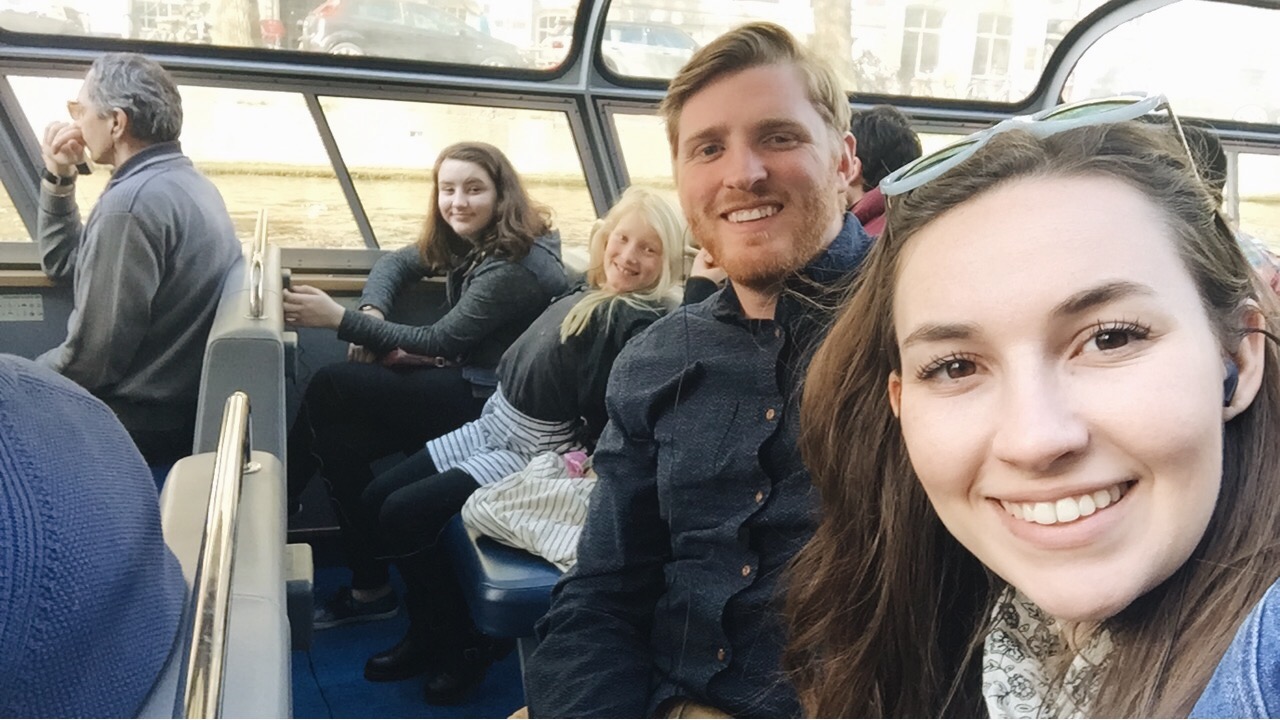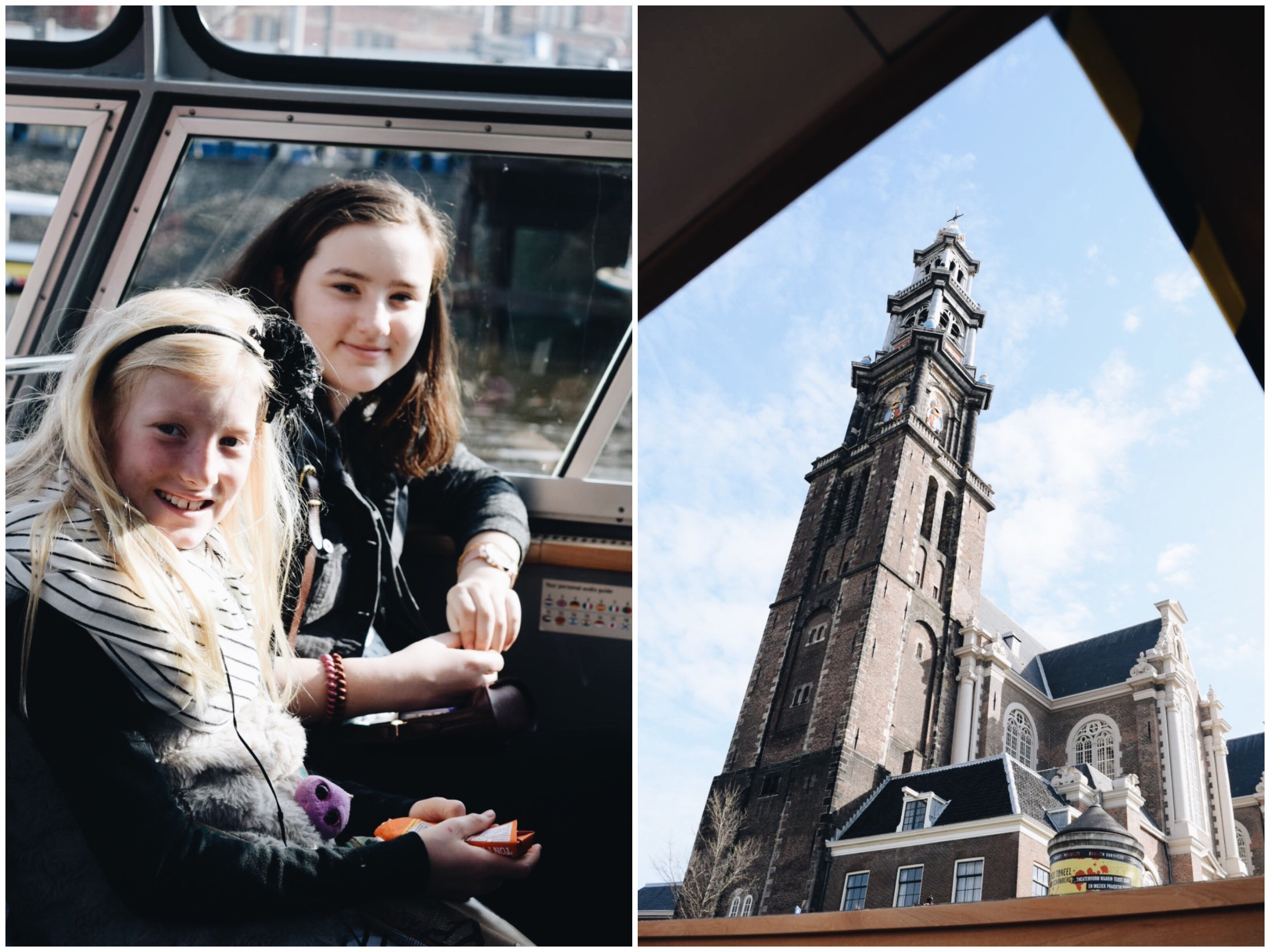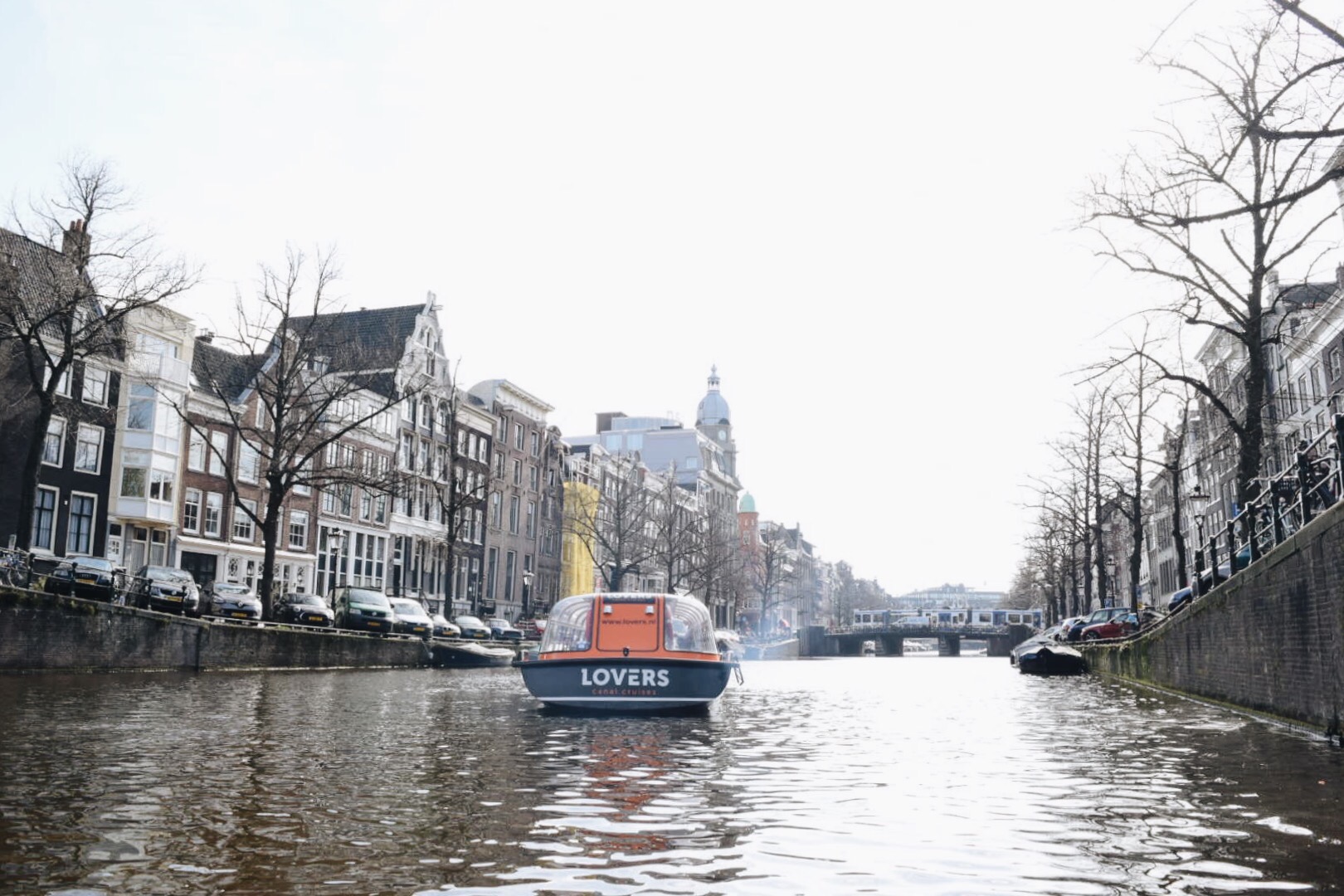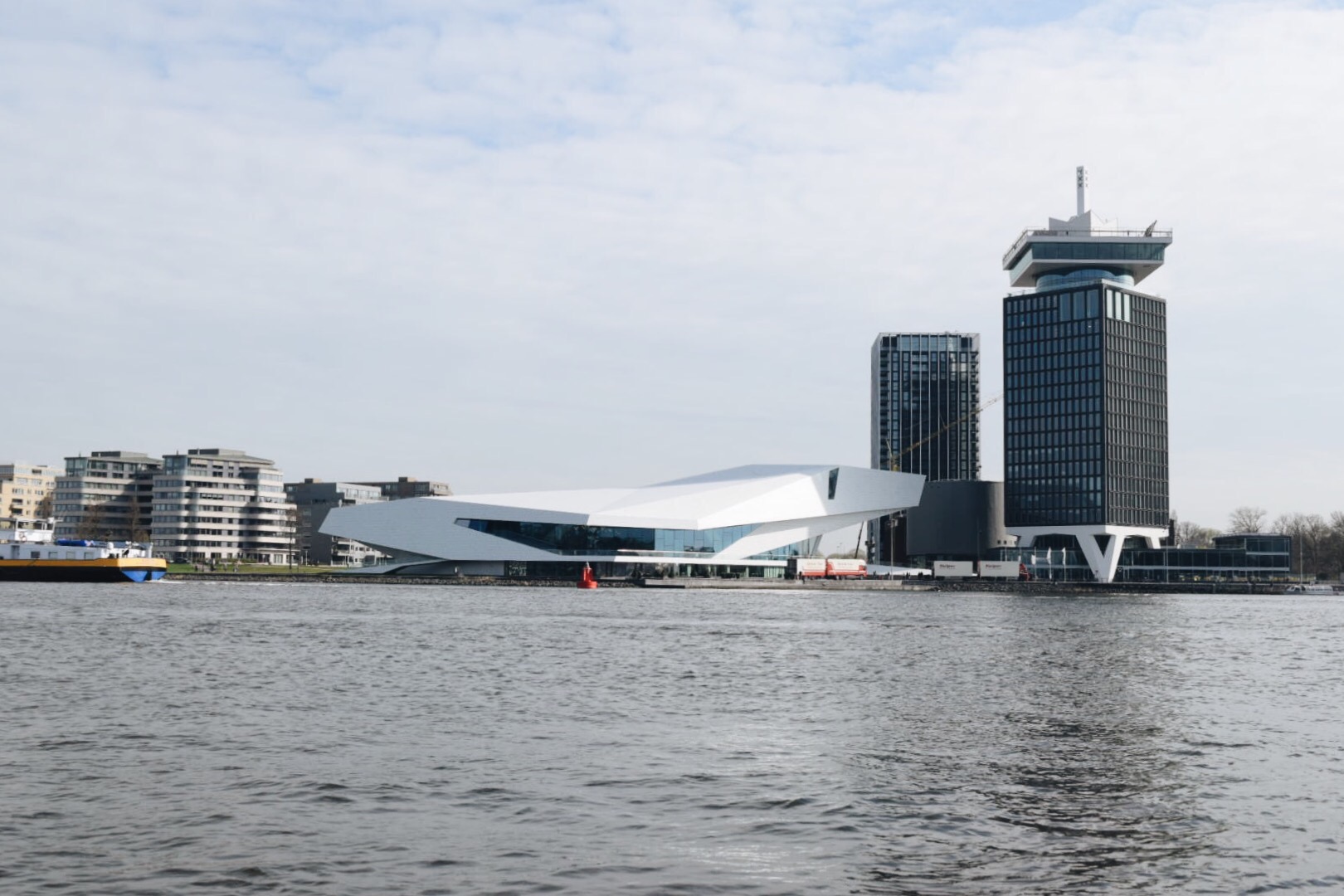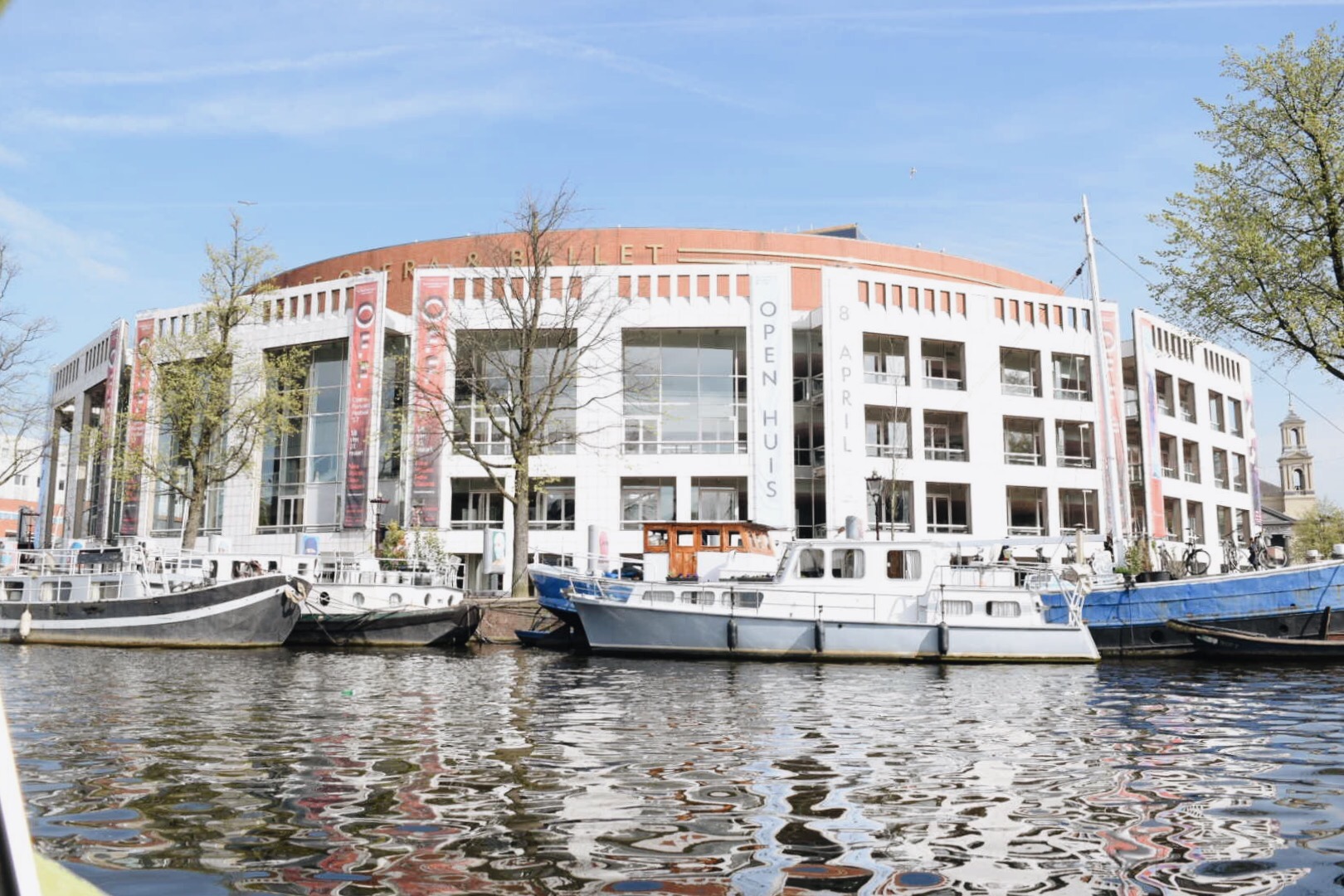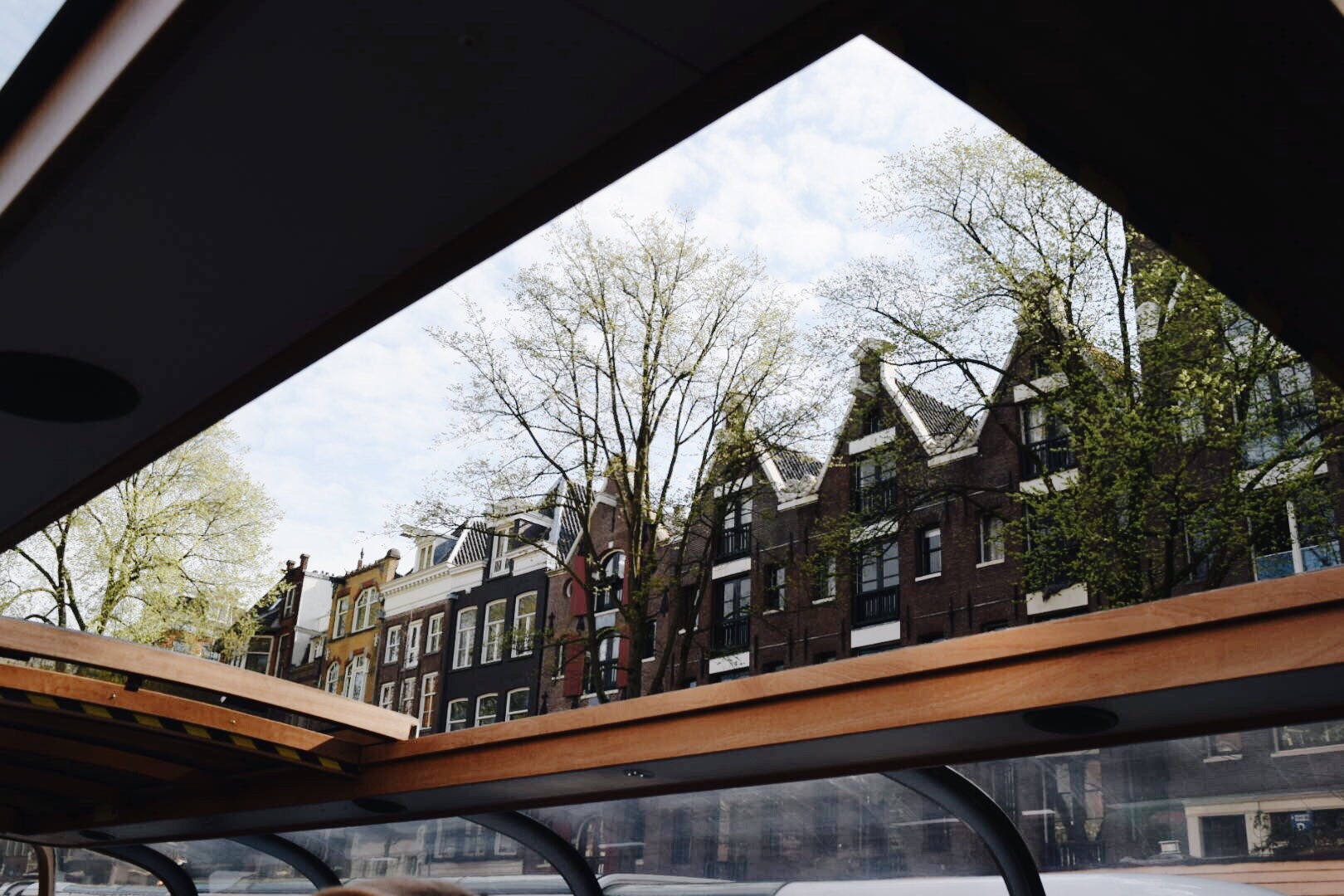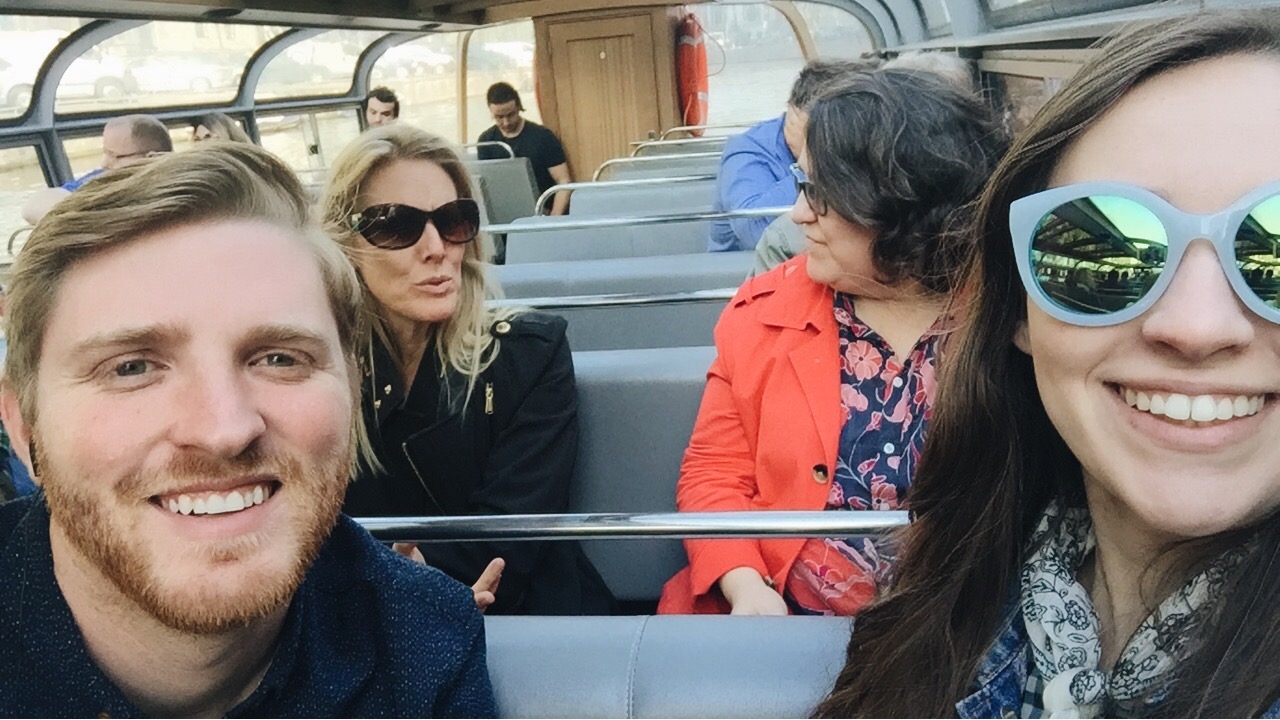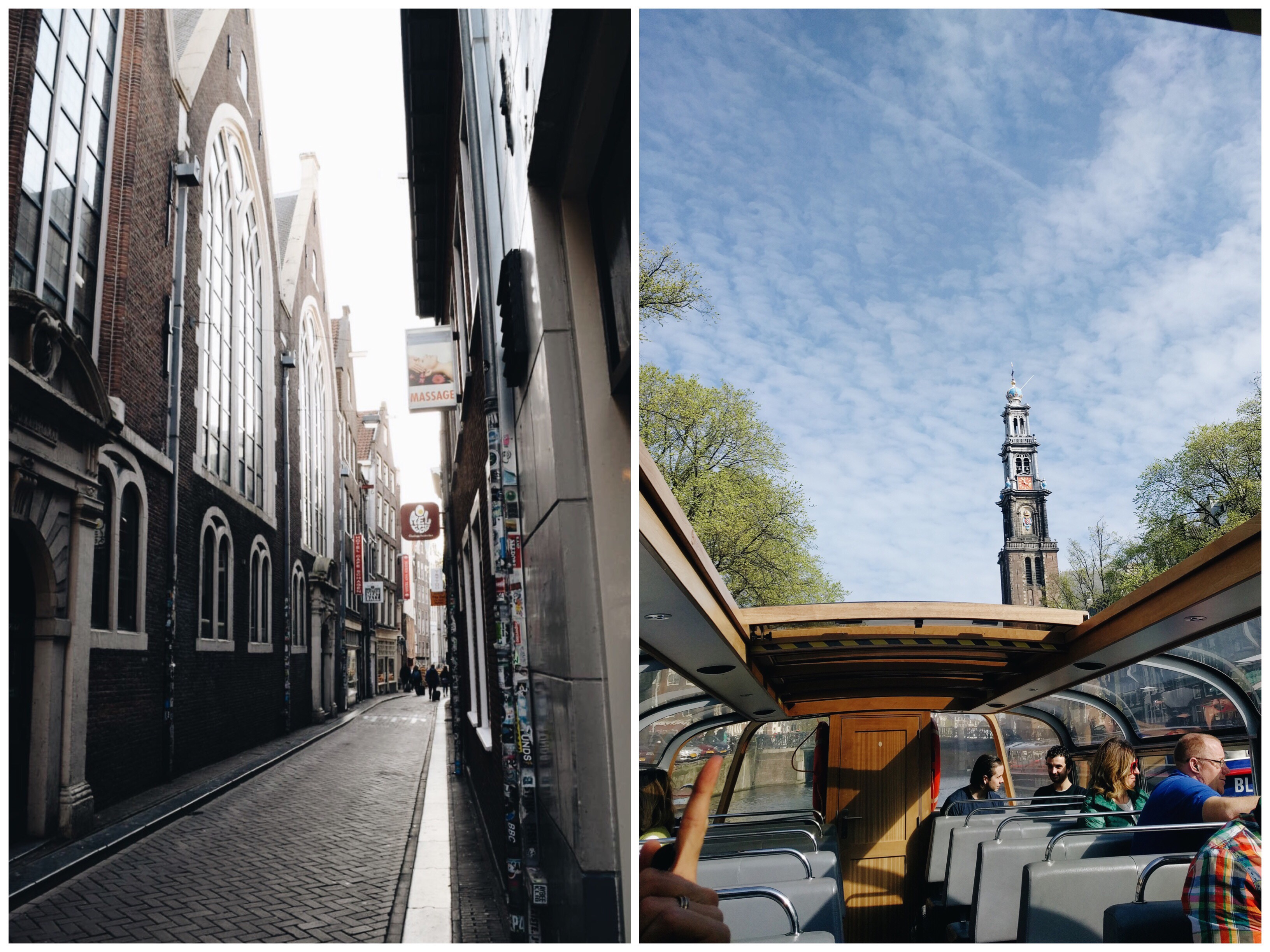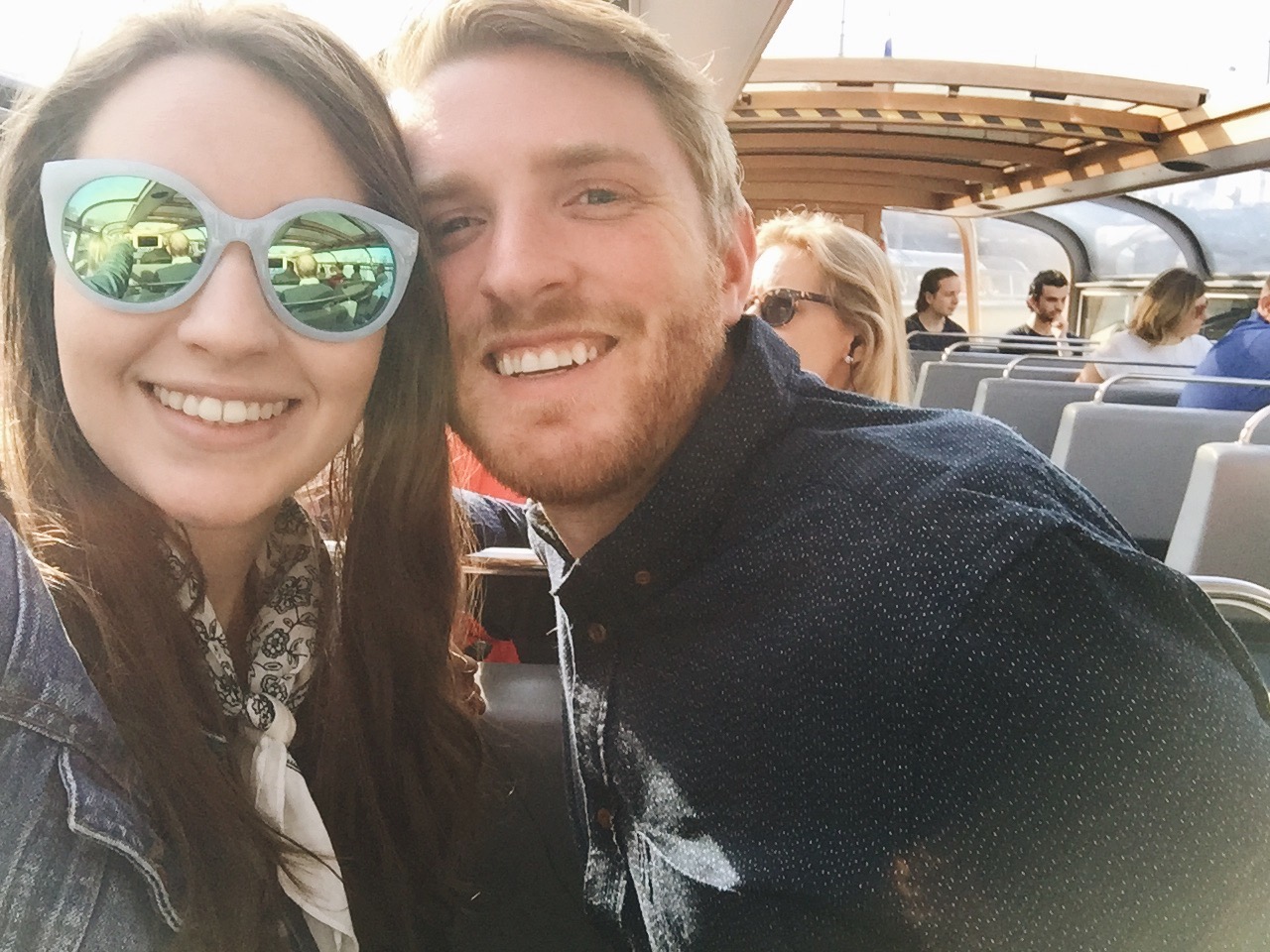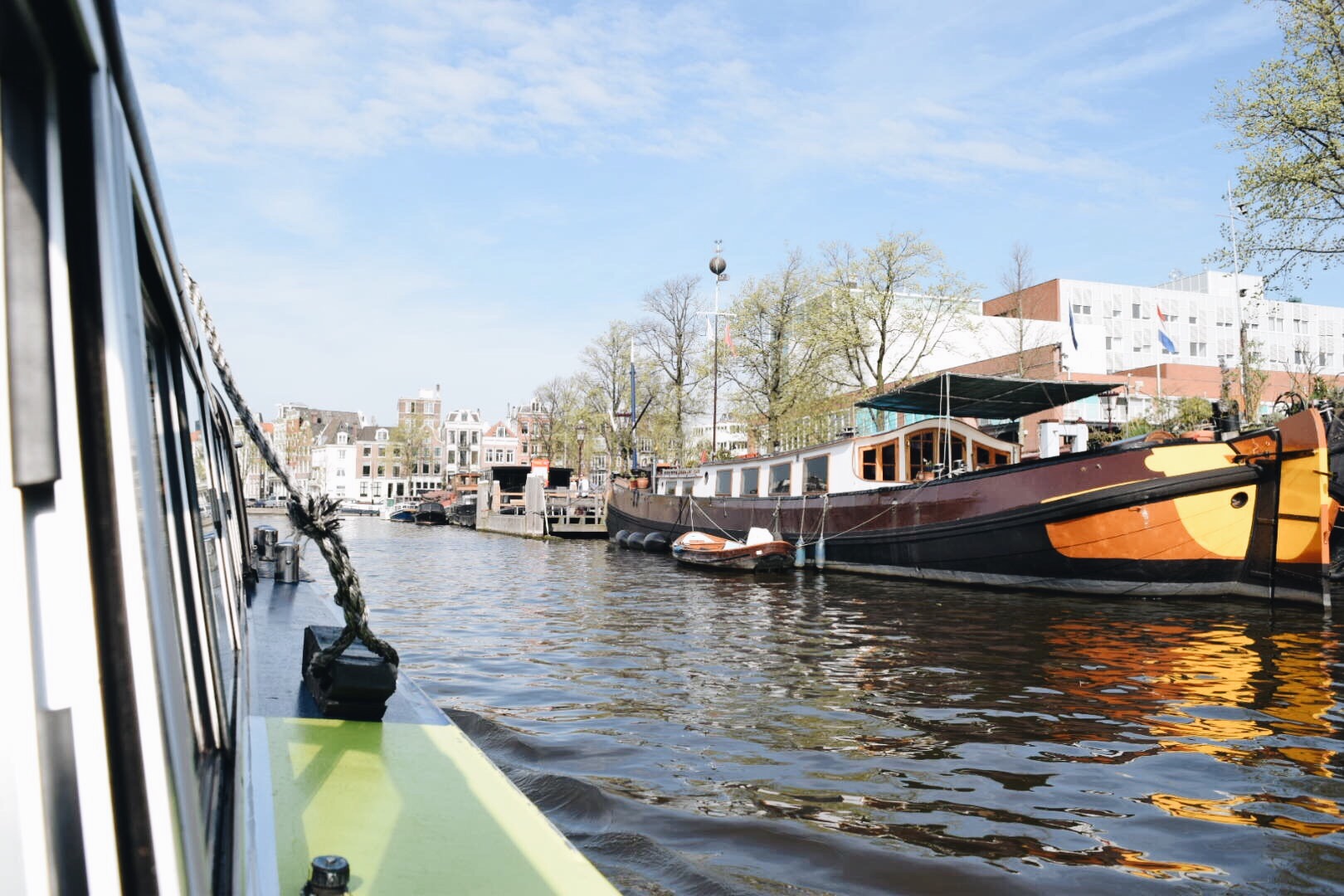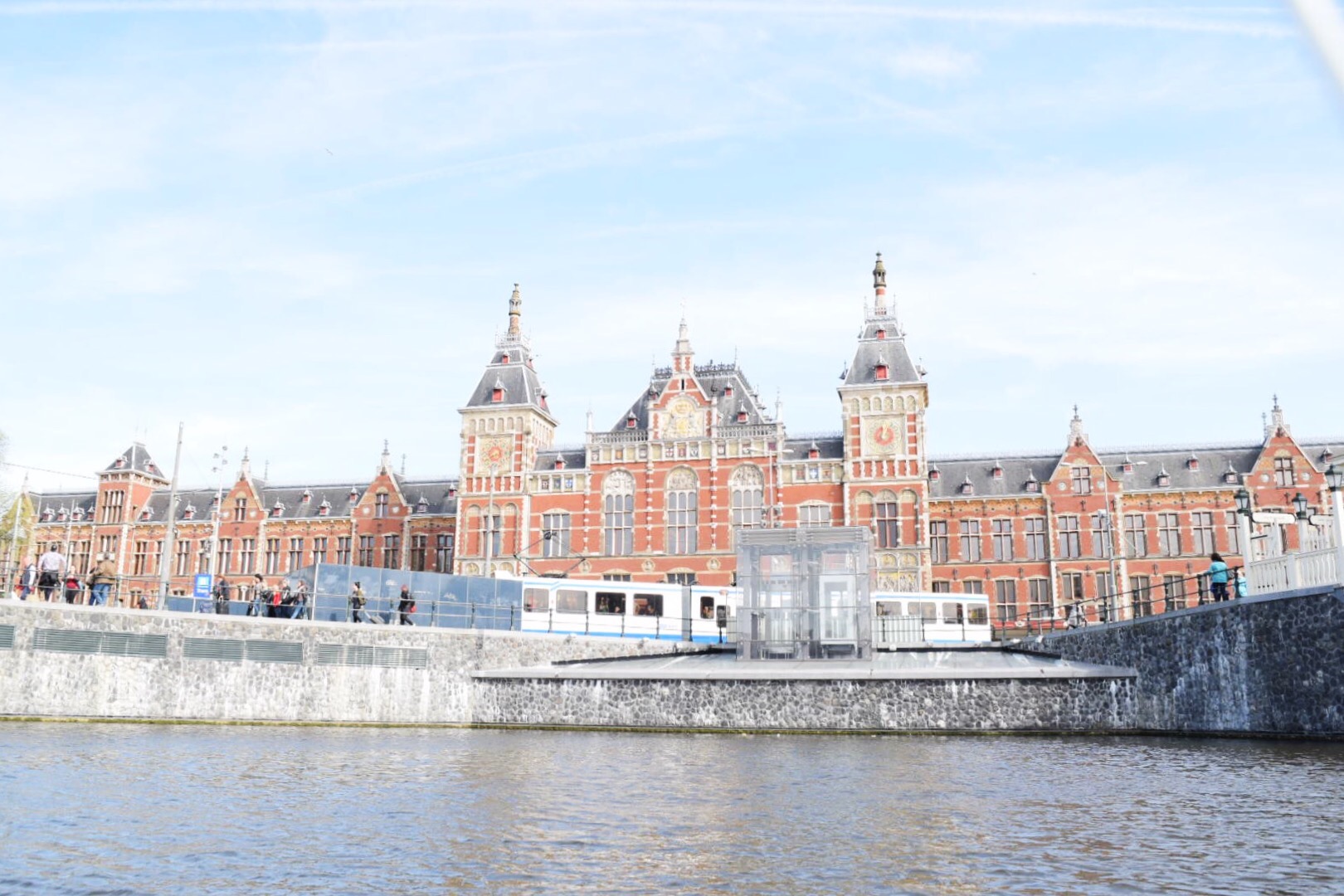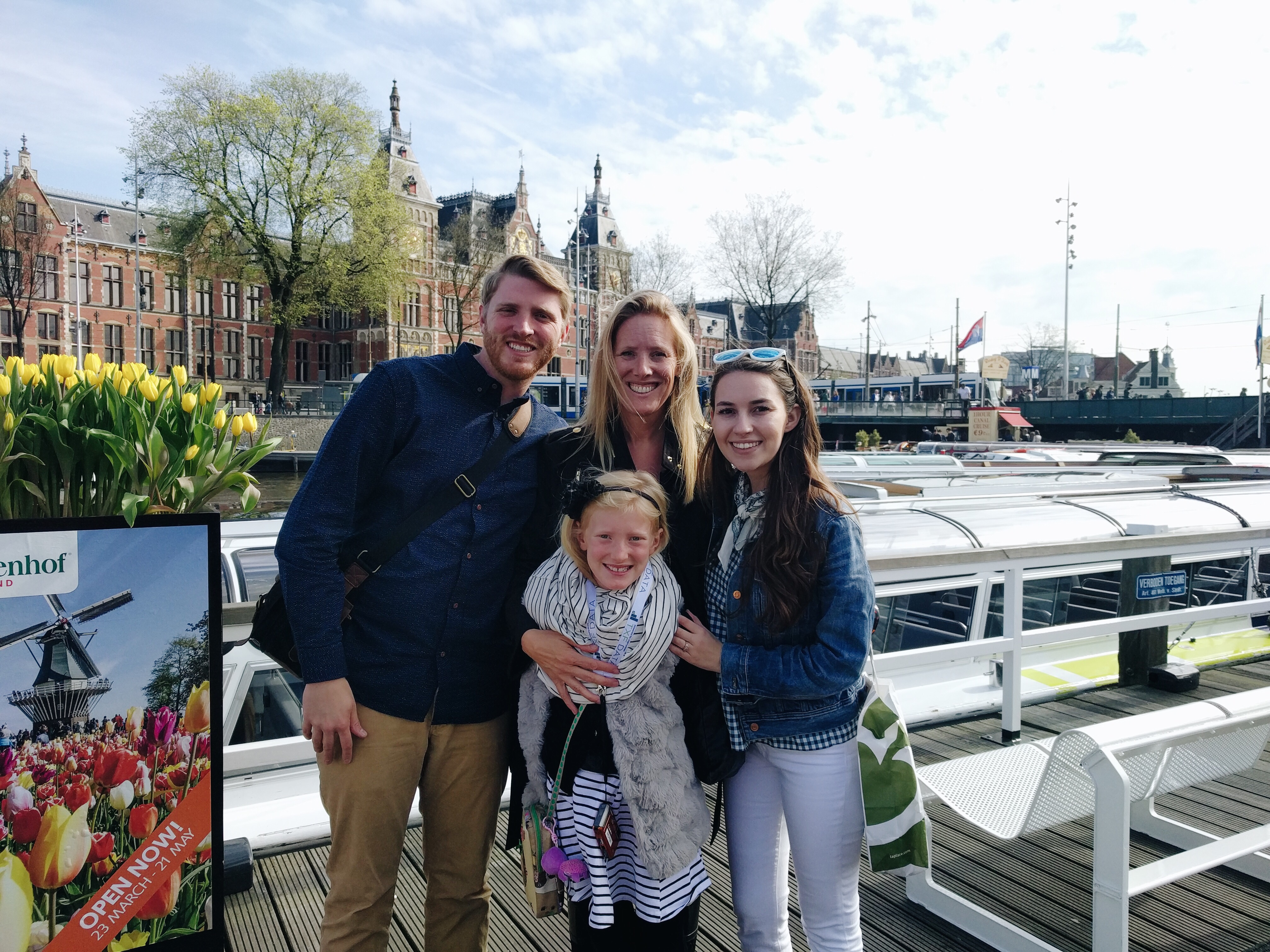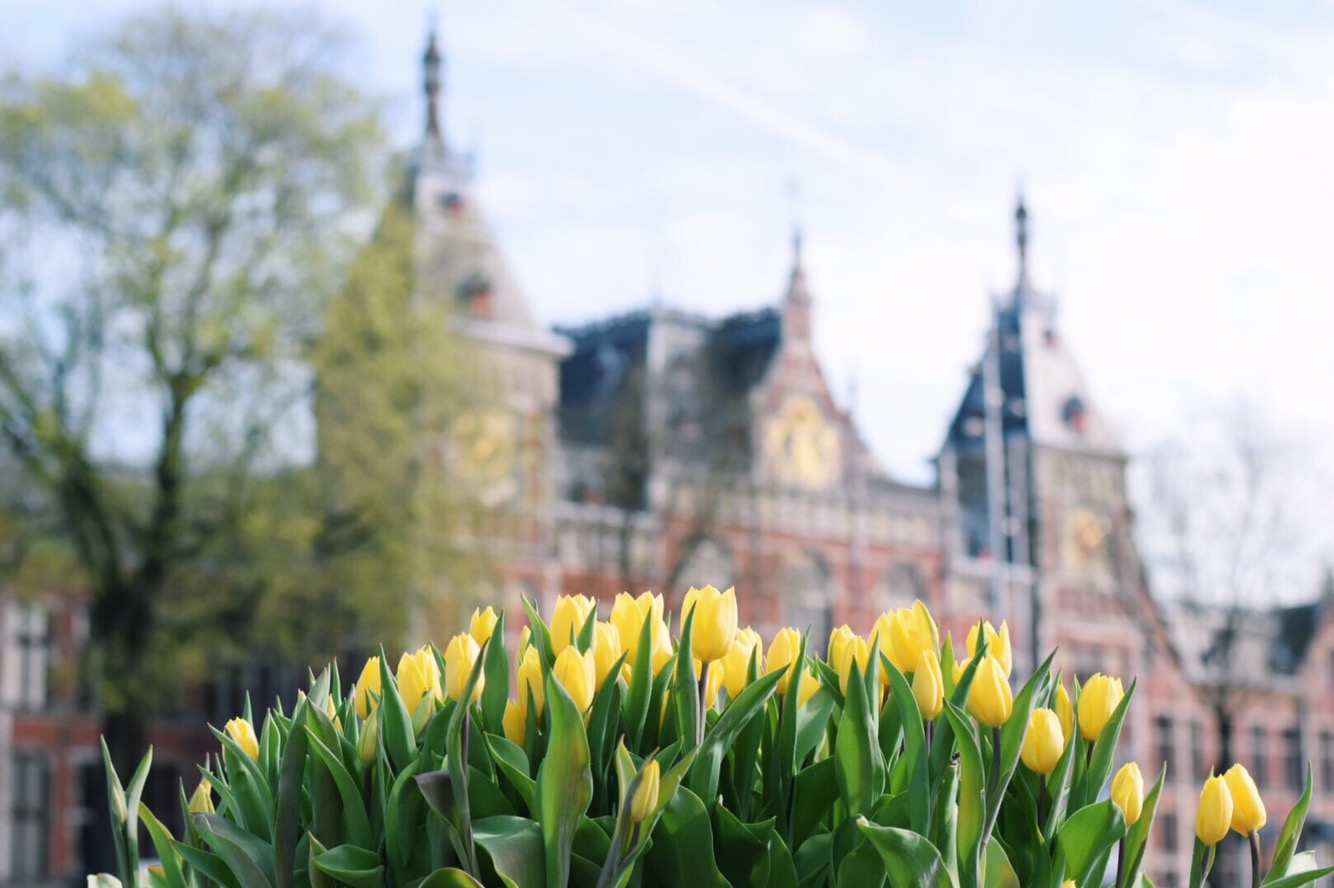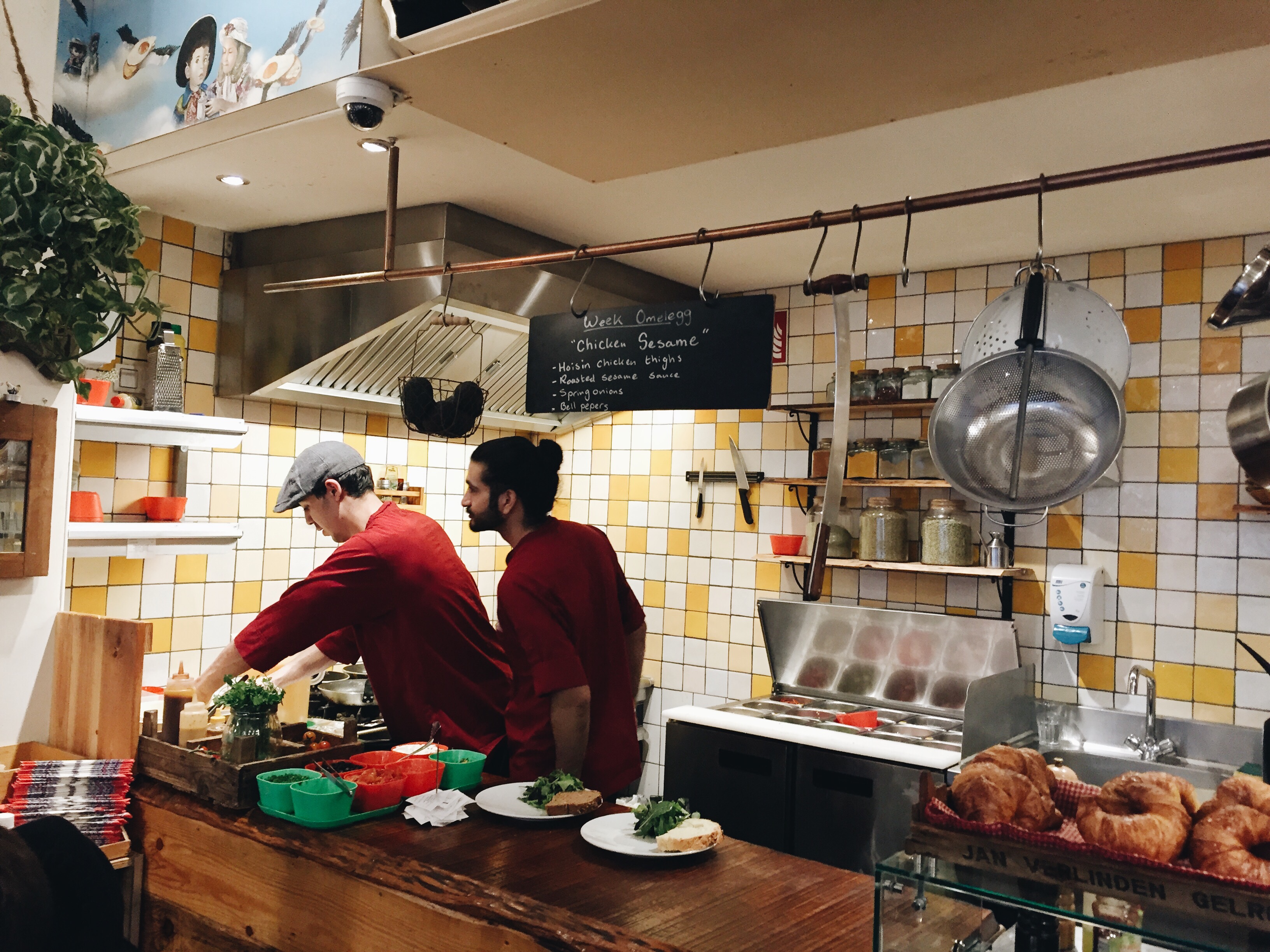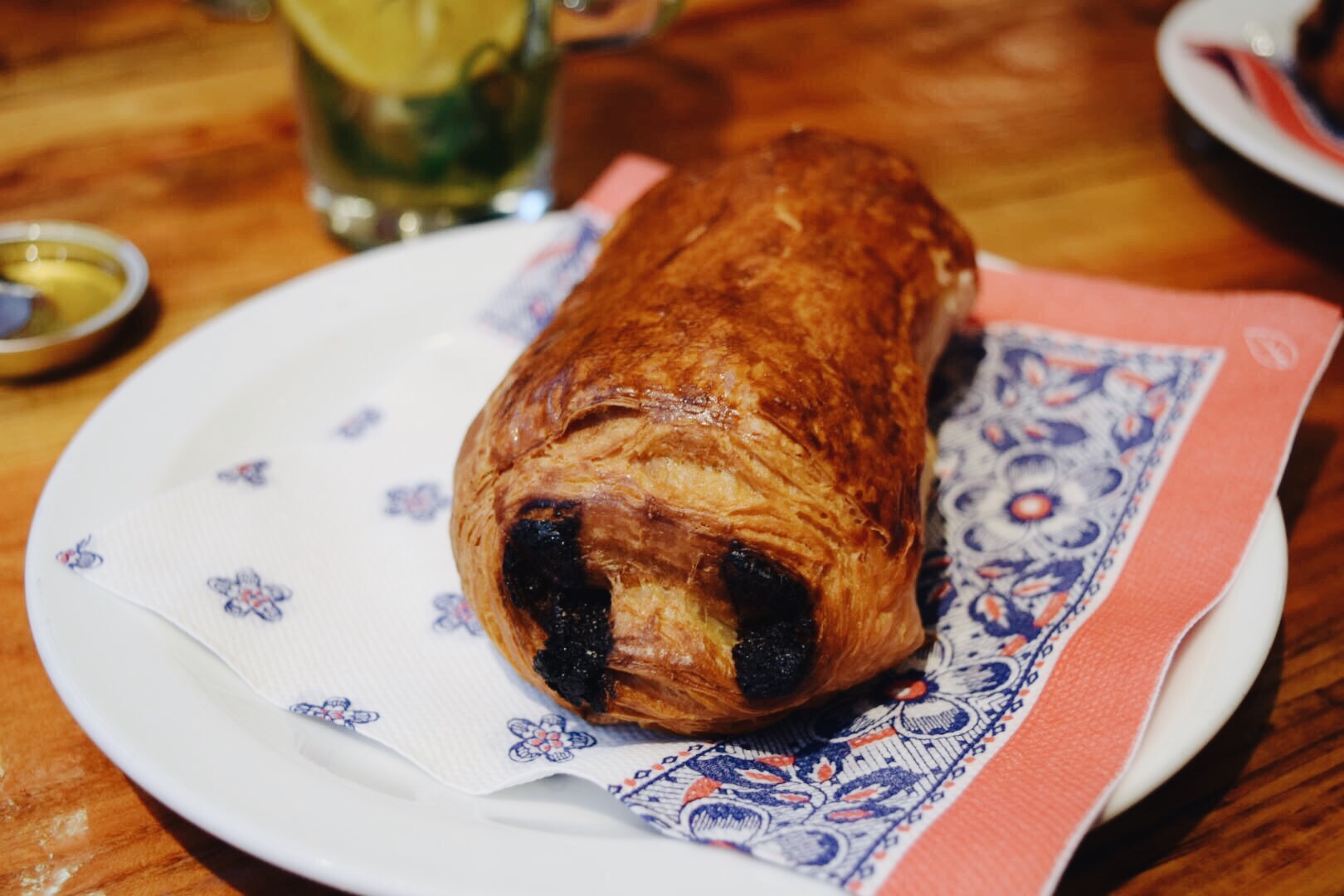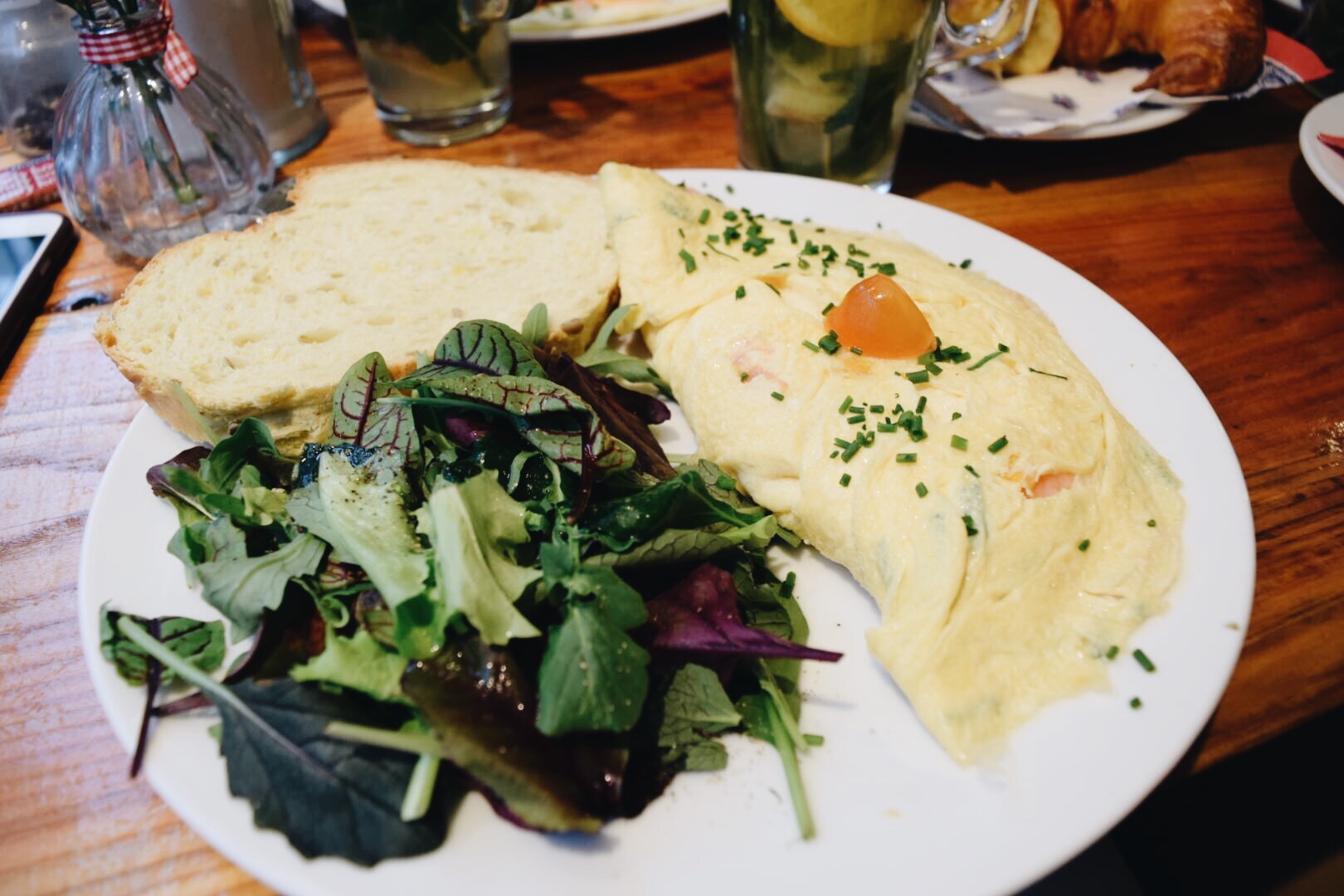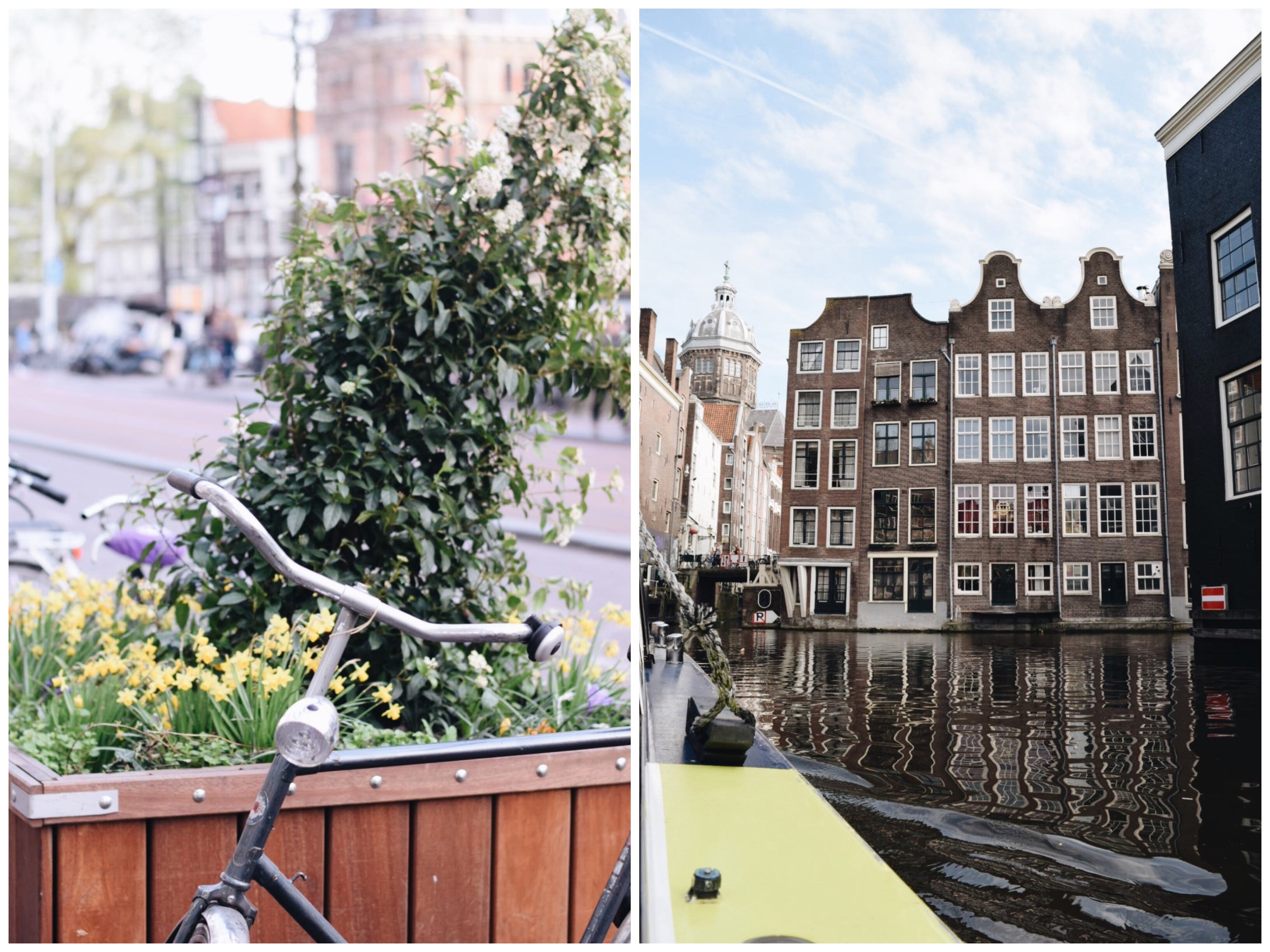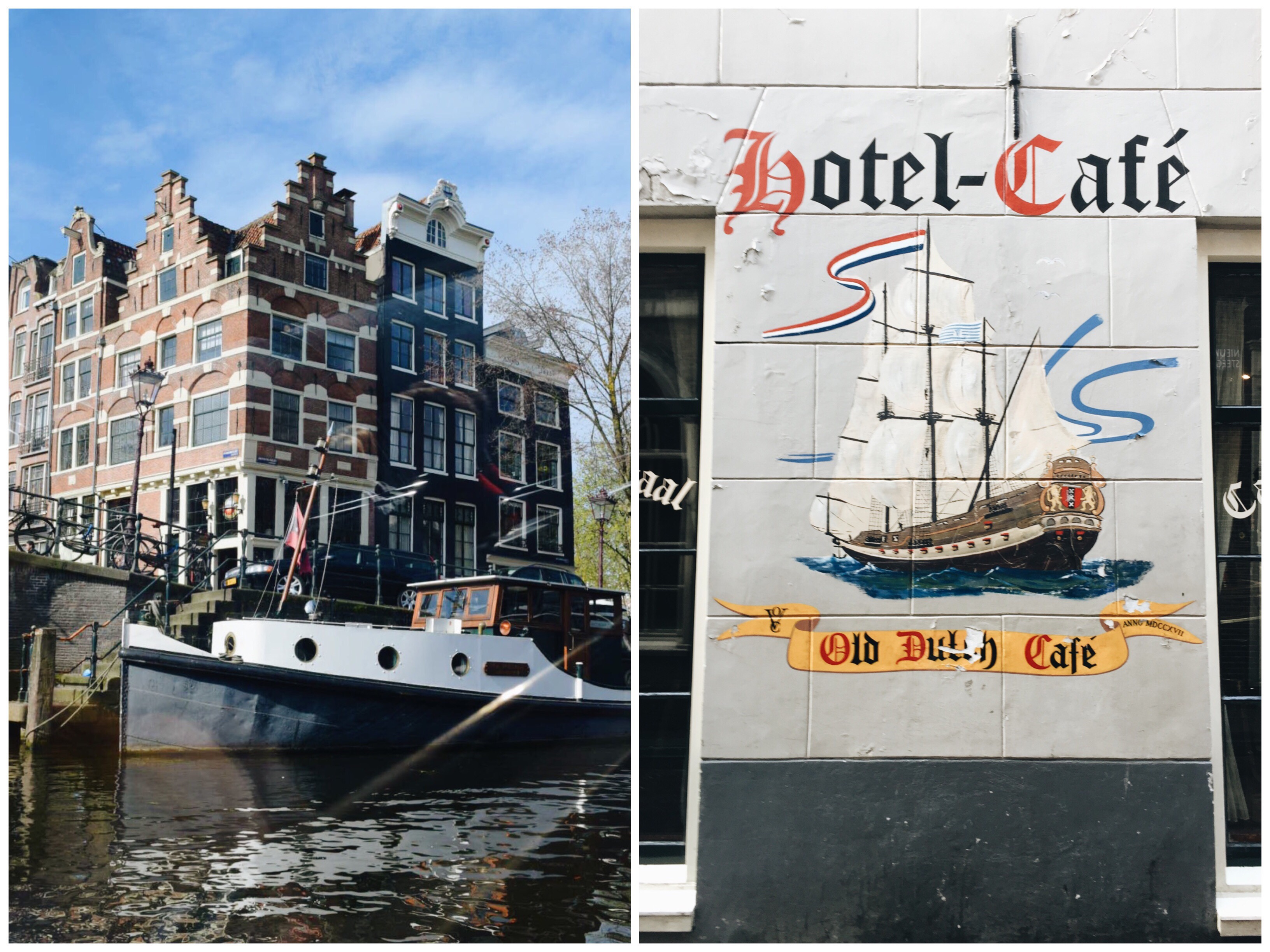 after jenny and peper left us, we headed back to museumplein to visit the van gogh museum! by the way, if you want to get a photo in front of the "i am amsterdam" sign, go first thing in the morning! we parked there, so we were there early with only a few other people. we came back later for the museums and the sign was literally crawling with people! anyway, there are a ton of museums in amsterdam, especially right here on the museumplein. we only did the van gogh museum but that was enough for one day- our feet were killing us by the end of the day! sadly, we weren't allowed to bring phones or anything into the museum but it made me soak it all in in a different way which was nice. i learned so much about van gogh and i couldn't believe i was seeing so many historic art pieces in person. it just blows my mind that he wasn't regarded as a great artist until after his death. i thought i was making good time, but every time i turned around, my family was sitting down waiting for me at the end of each room haha! i am the worst person to go to museums with, so i'm sorry if you ever have to ;) below is the only photo i got- me with a fake sunflowers piece :) after the museum, we got some fresh stroopewafels and crepes. oh my goodness i miss those!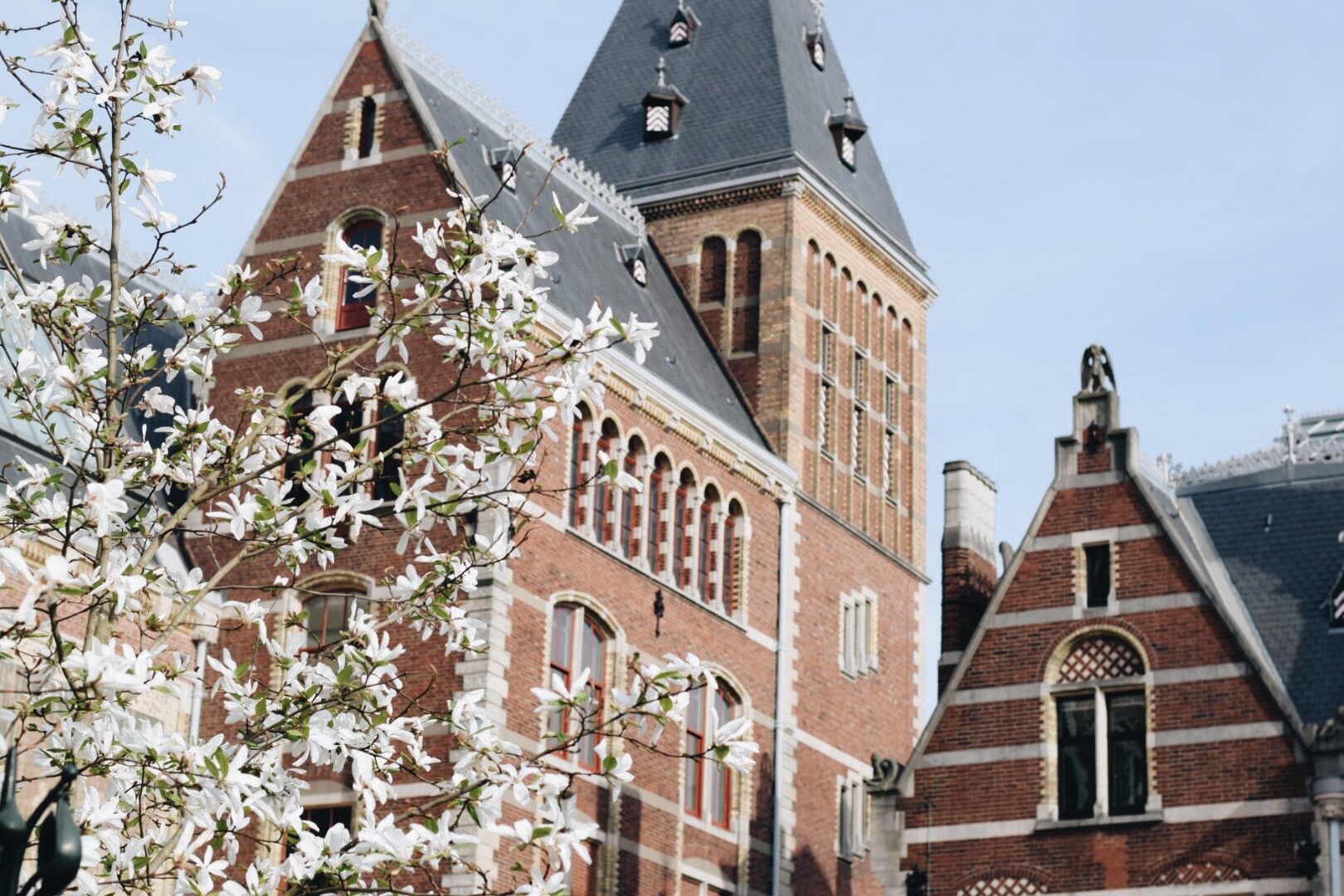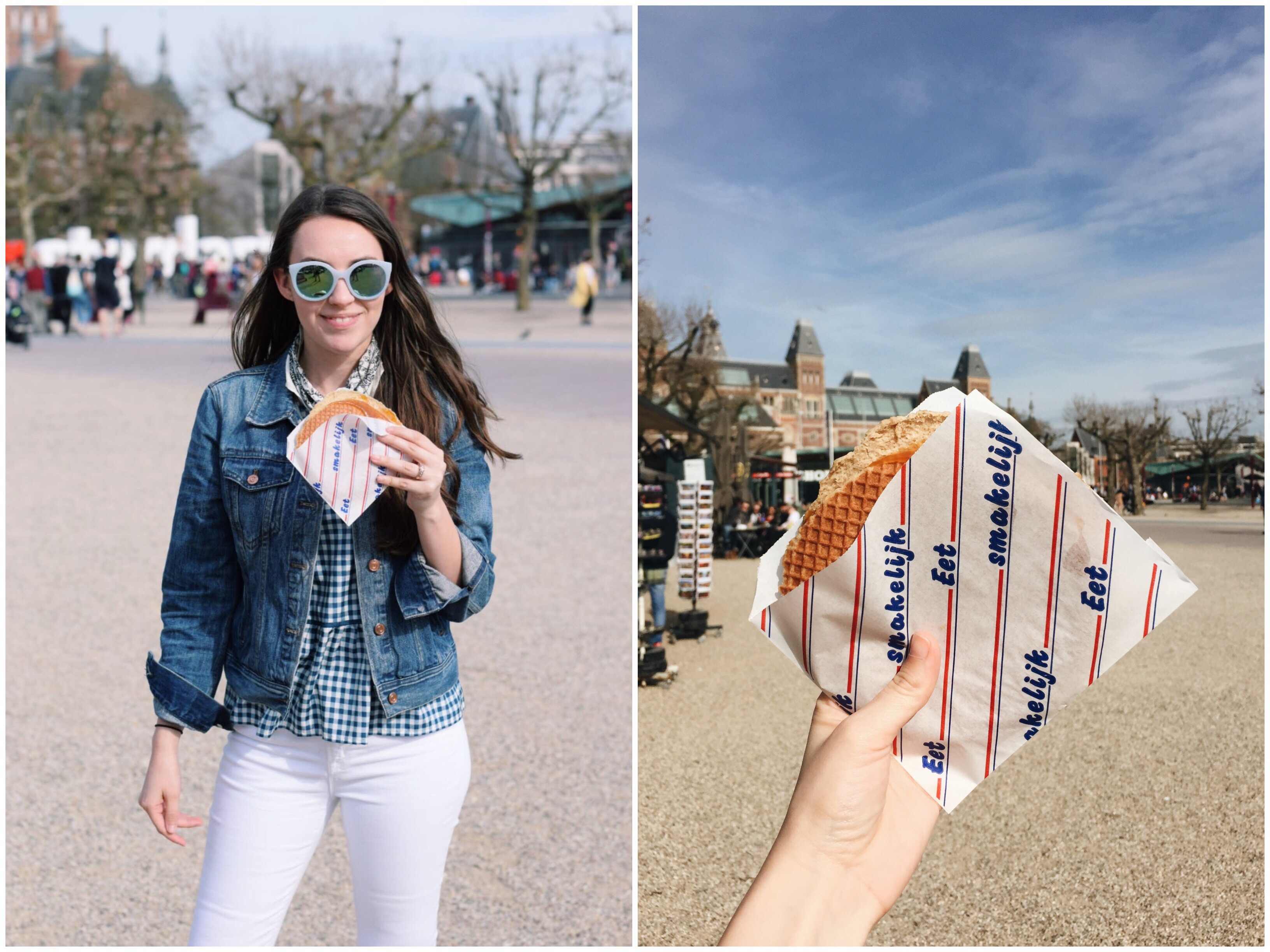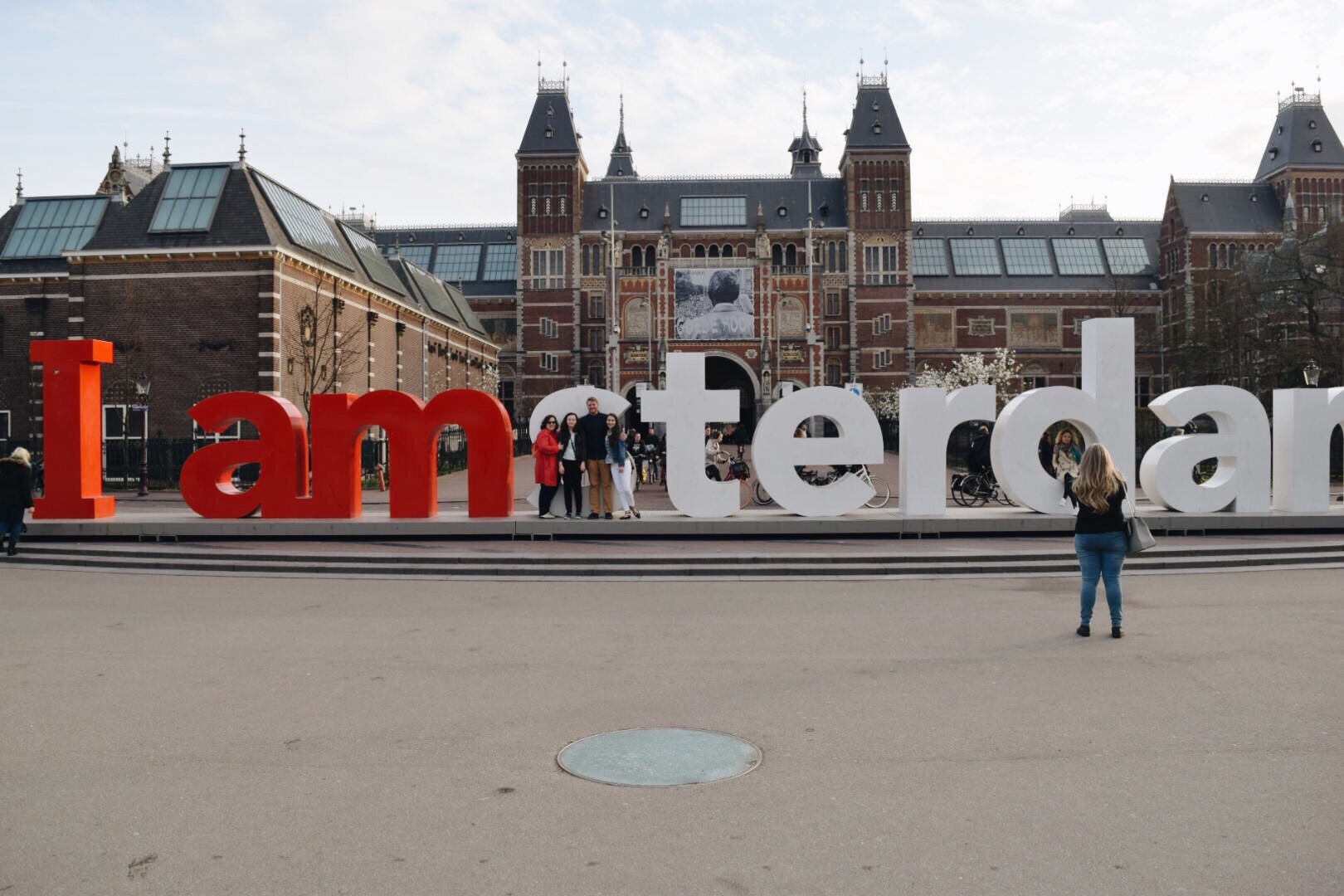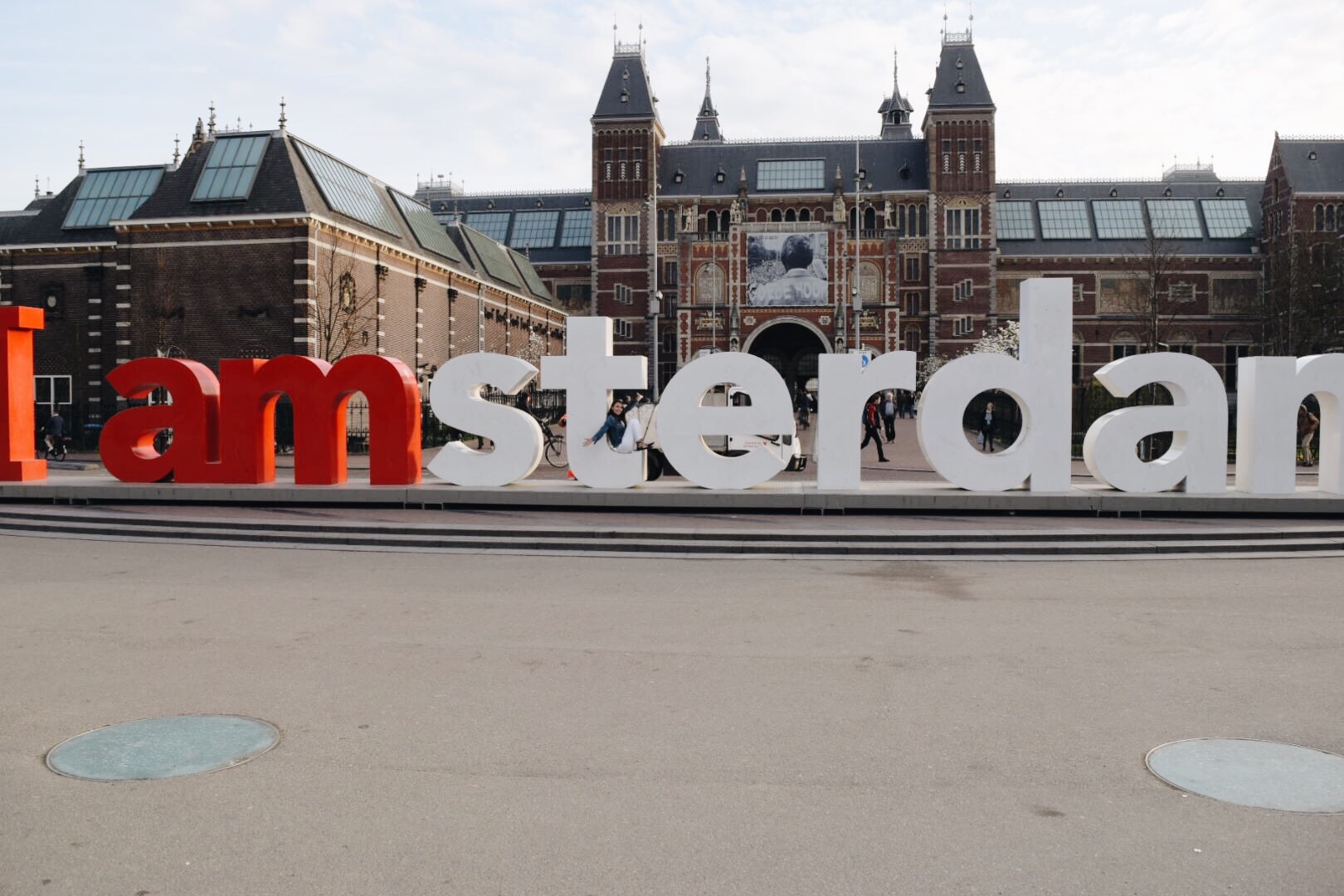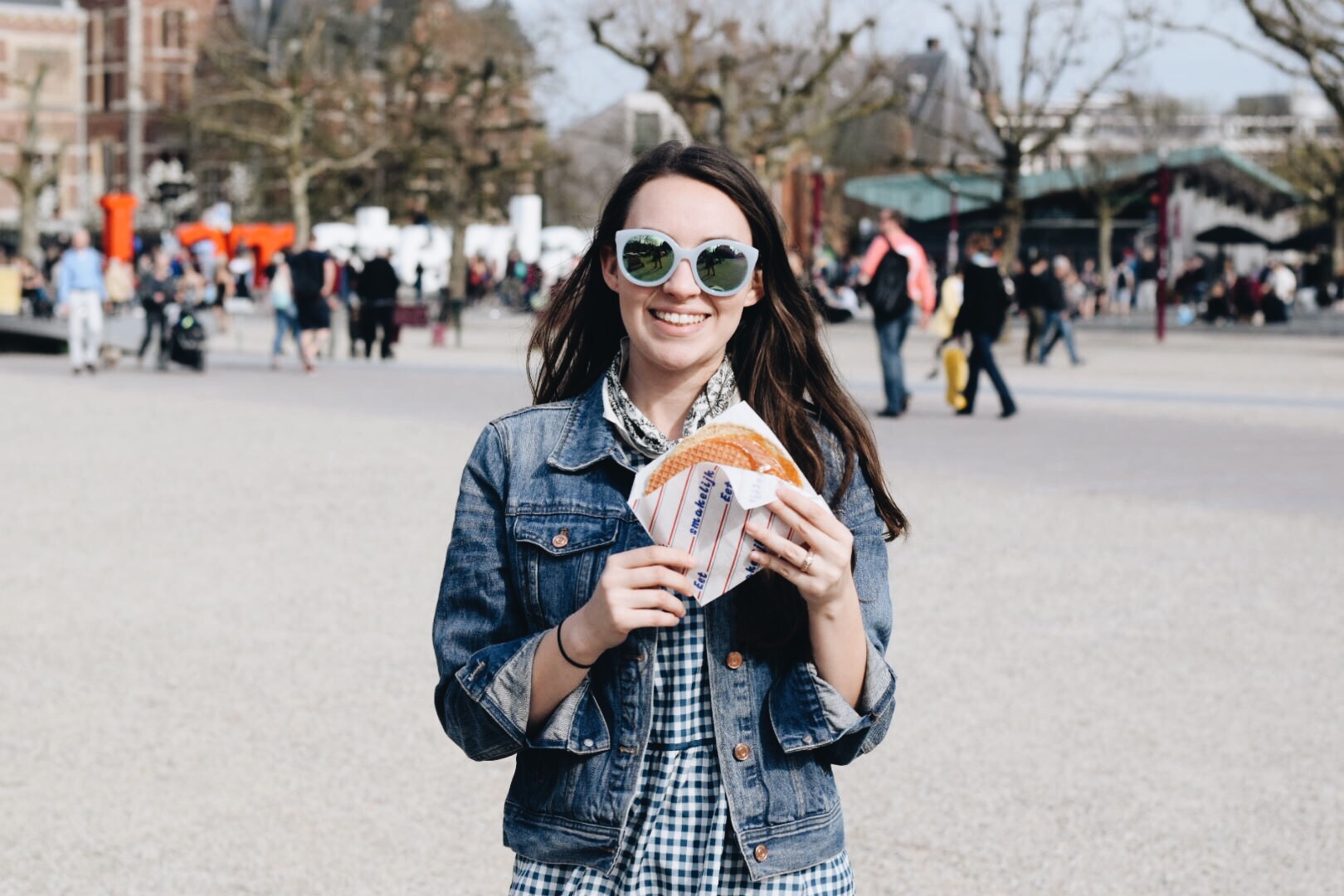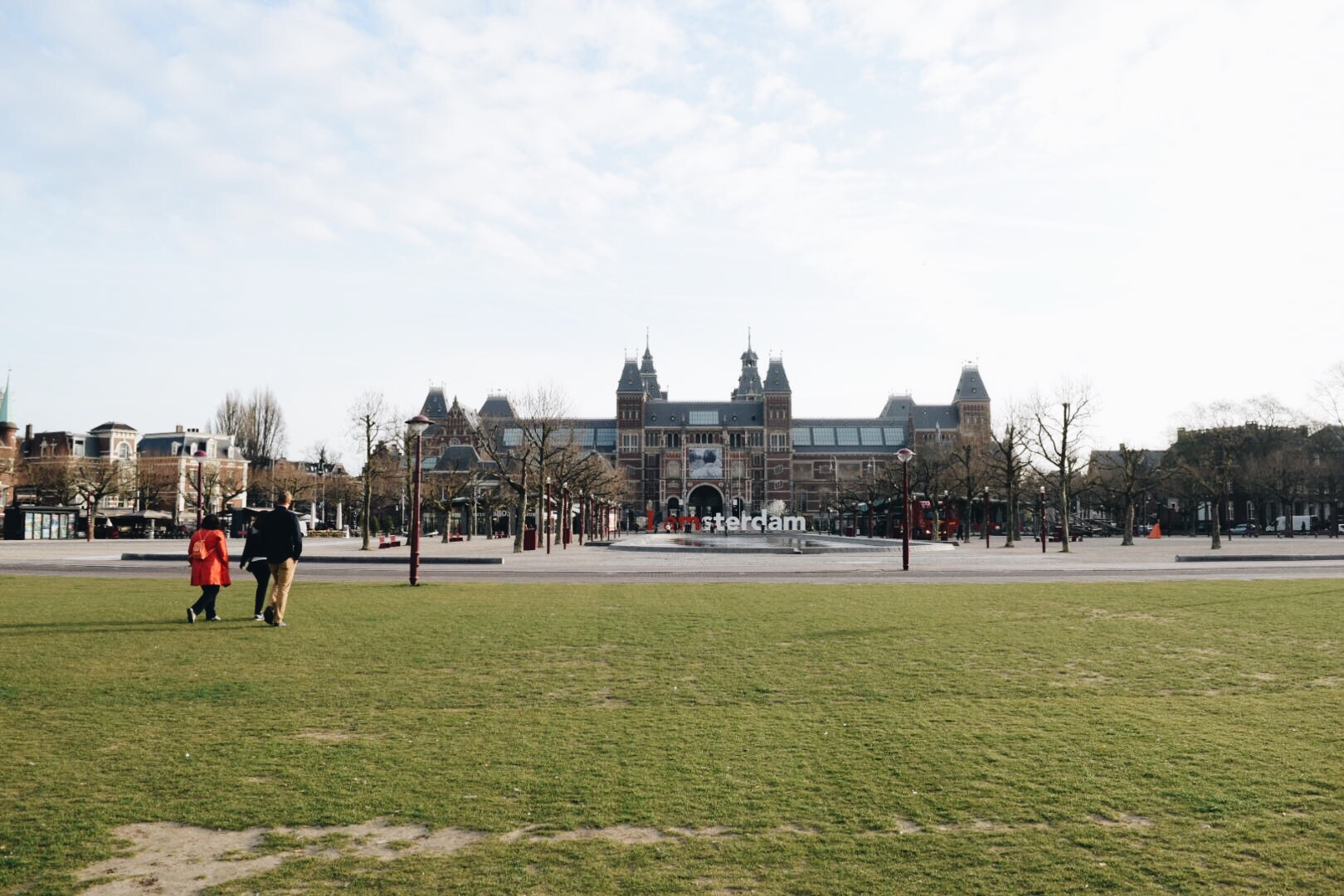 we learned that the reason why the row houses look so crooked (the dancing houses) is because they are framed with wood and started to sink due to the swampy land! and if you see a building that looks like it's falling forward into the street, they were actually allowed to build their houses as far out as they could without falling, to get more interior space! the house boats were also fun to see from the canal tour. i would love to stay in one overnight! we were also able to peruse through the floating flower market before it closed for the day. there were so many crazy looking bulbs! i wish we could have taken some home, but didn't want to risk them being taken at customs. our last stop of the day was a small frites place down an alley close to the floating market. we of course got ours smothered in joppiesaus :) it was such a nice day with 70 degree weather, but we were glad to call it a day :) next time we will do the anne frank house, the rijksmuseum, and eat a lot more food!