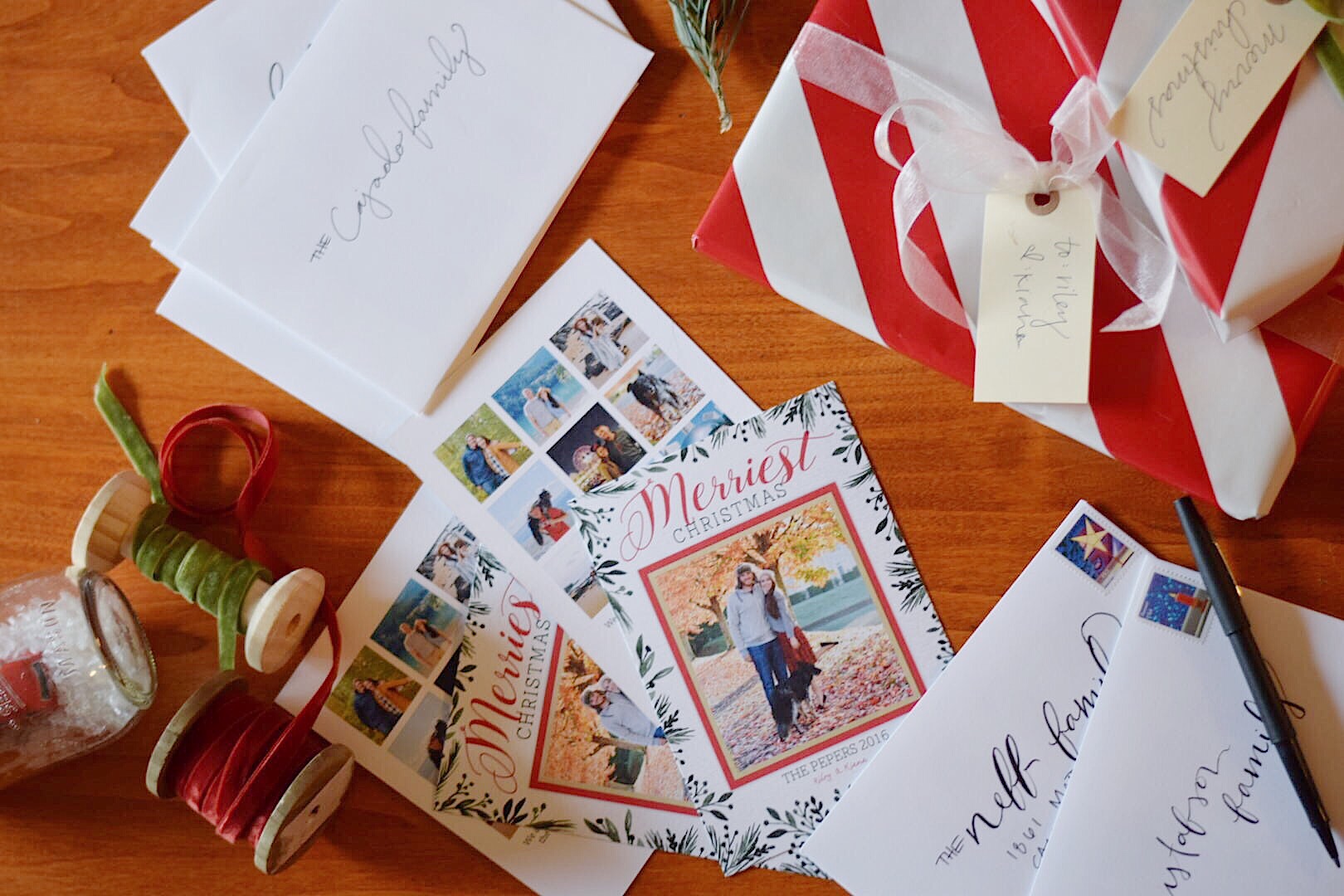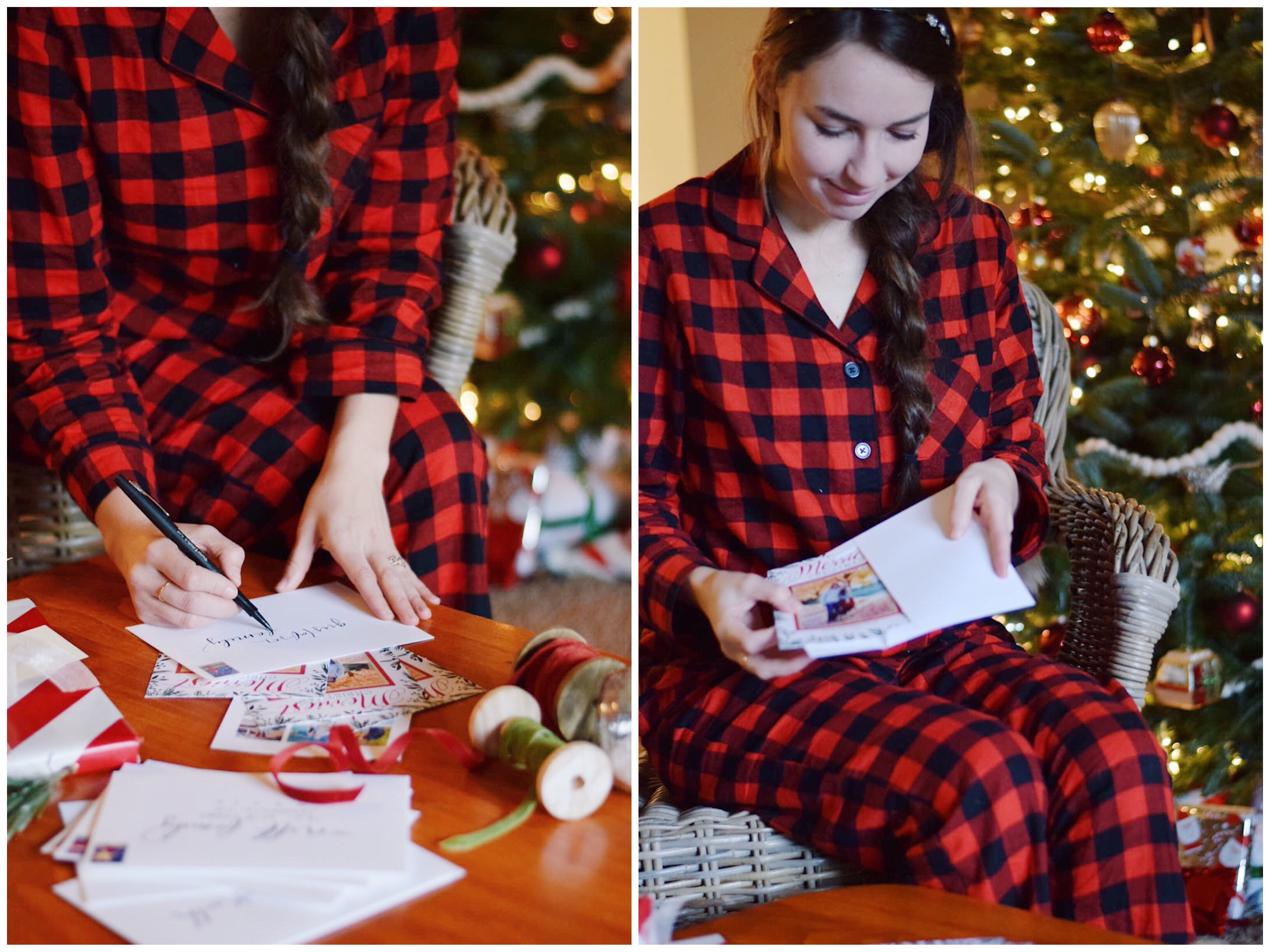 i love sending out christmas cards every year. i'm glad i started the tradition of sending out cars when we celebrated our first christmas together after we got married. i always keep a card for ourselves and it's fun to look back at out first card from four christmas's ago! it's even more fun receiving cards from friends and family and hanging them up to see all season long!  this year, i was ahead of the game and ordered our cards from shutterfly before thanksgiving. unfortunately, time escaped me and i only sent out the last of them on friday! who else slacked on their cards this year??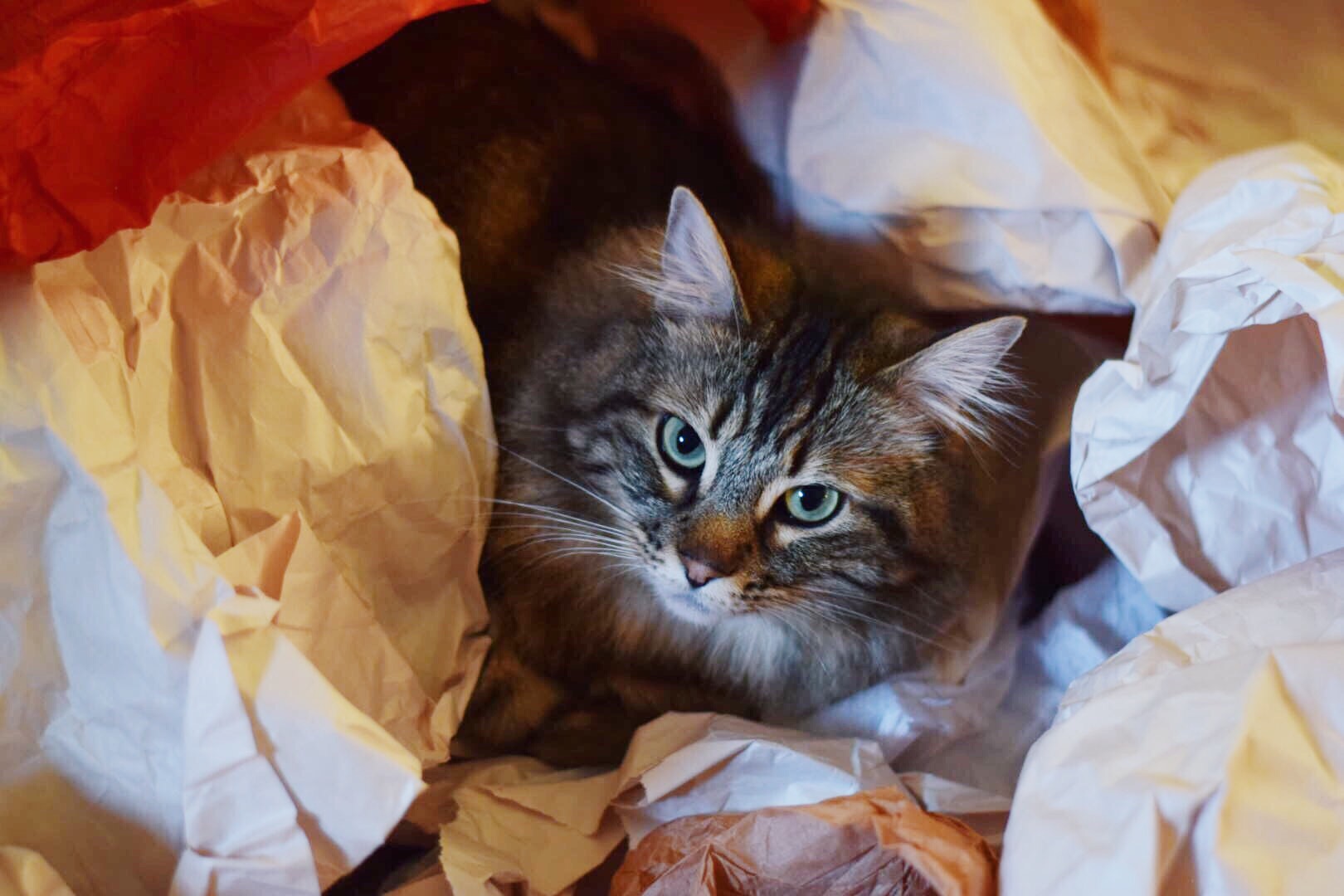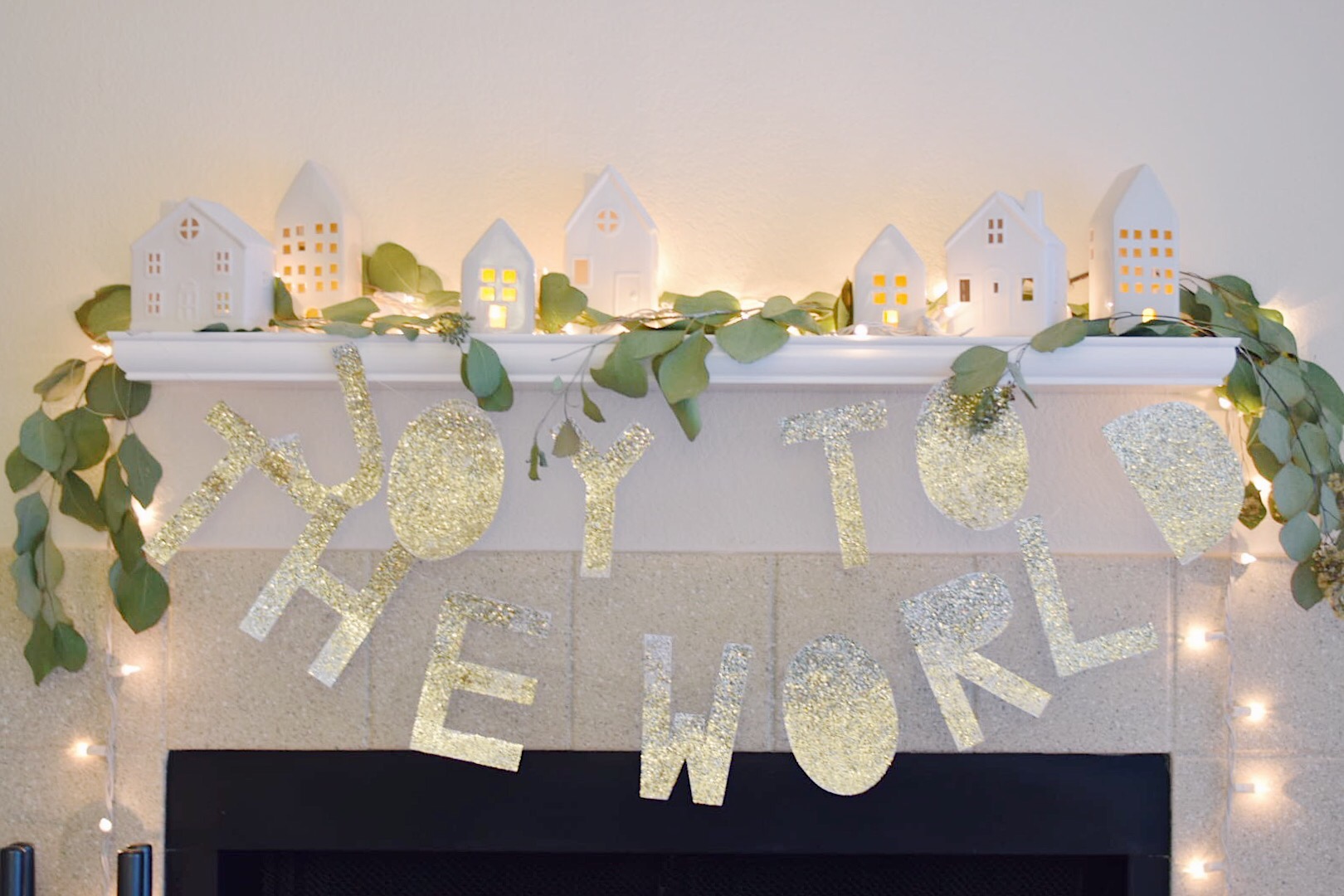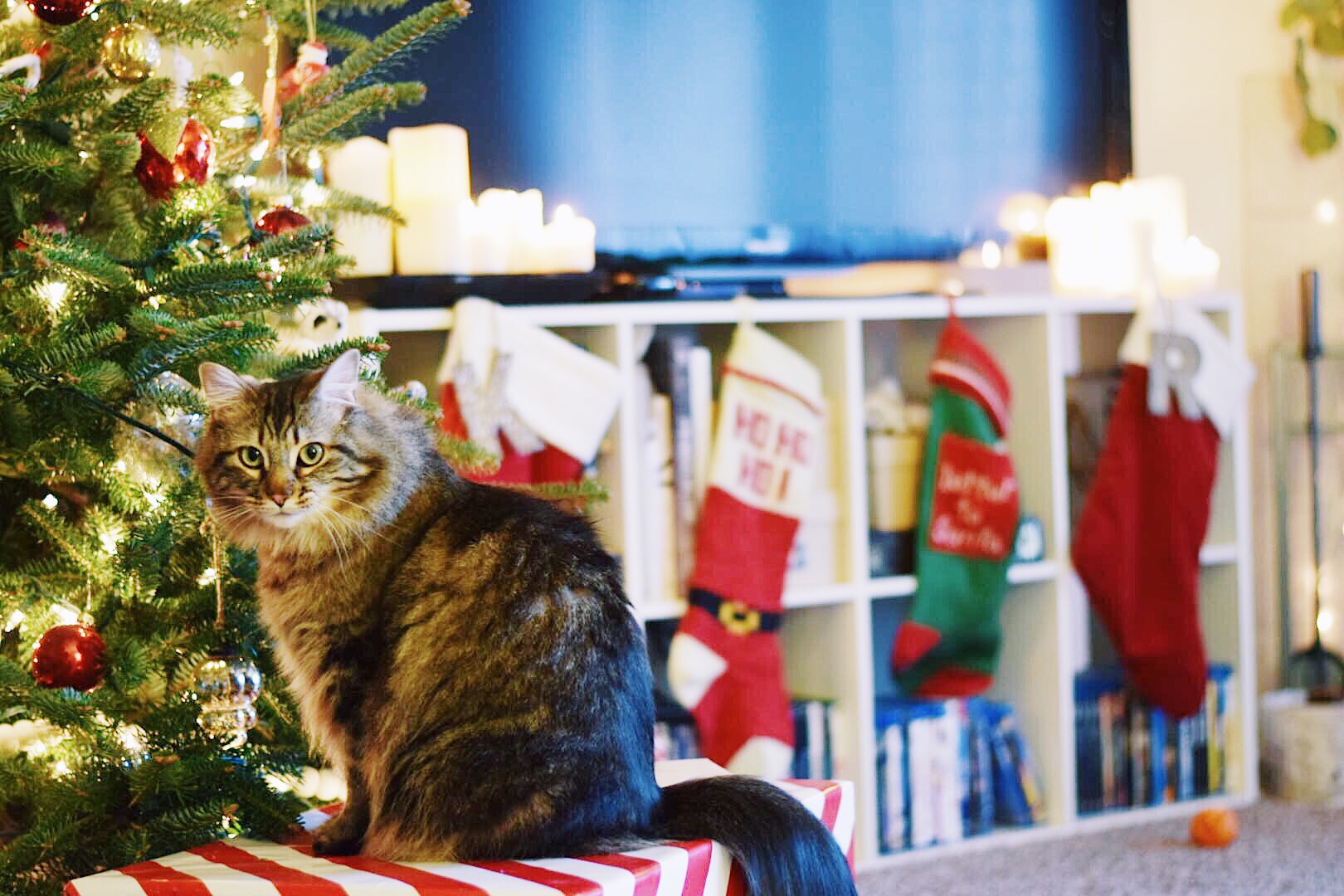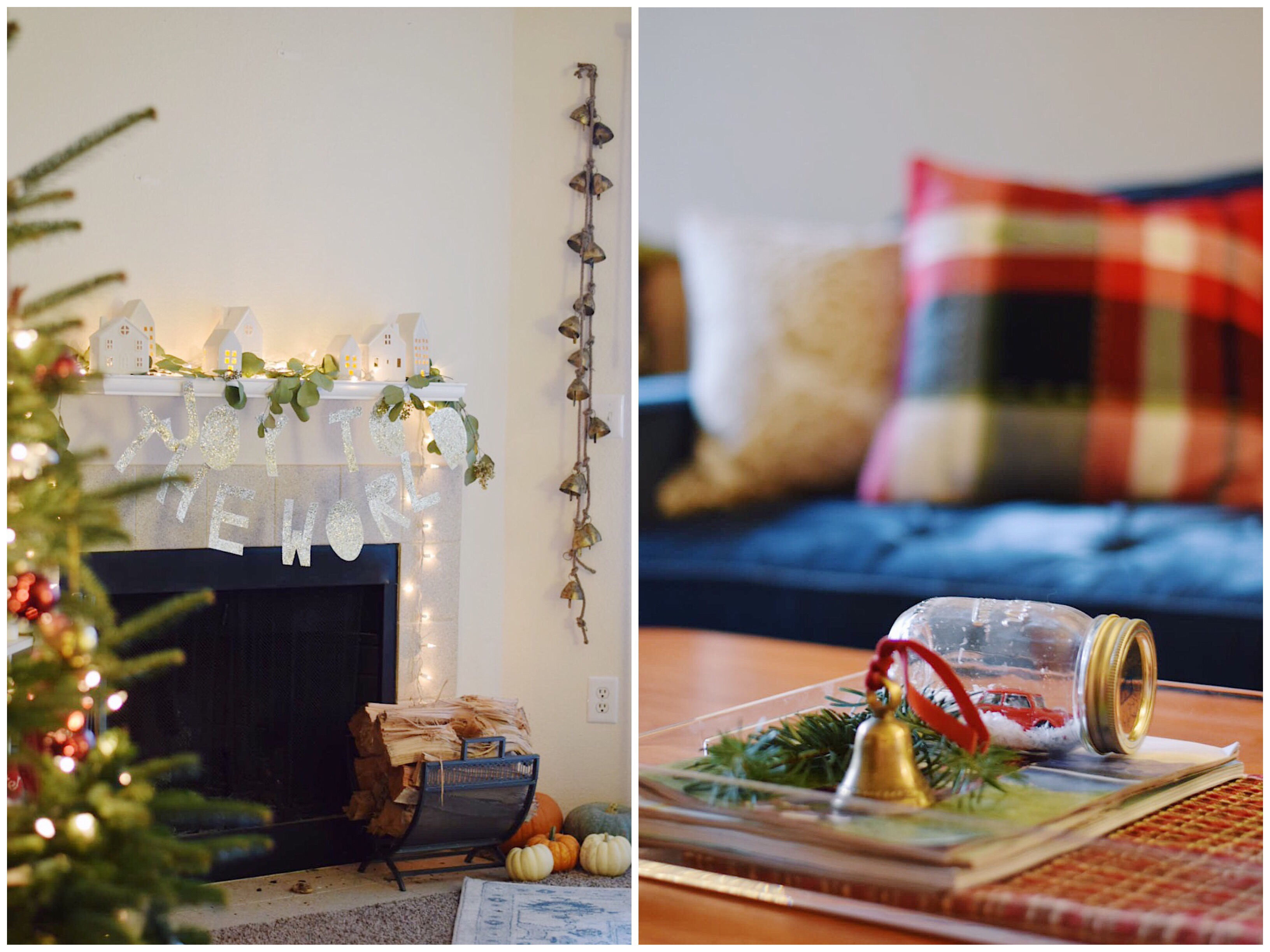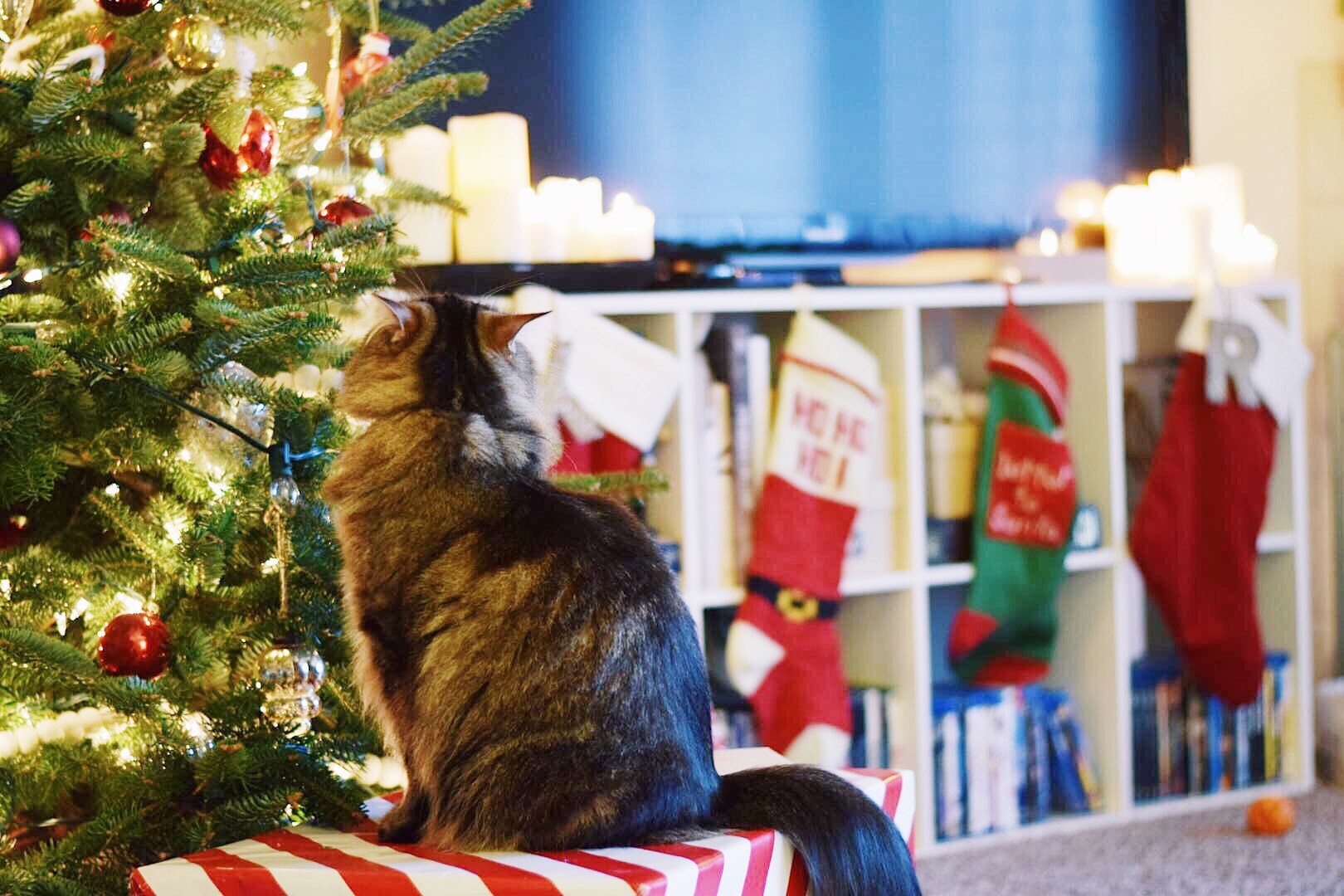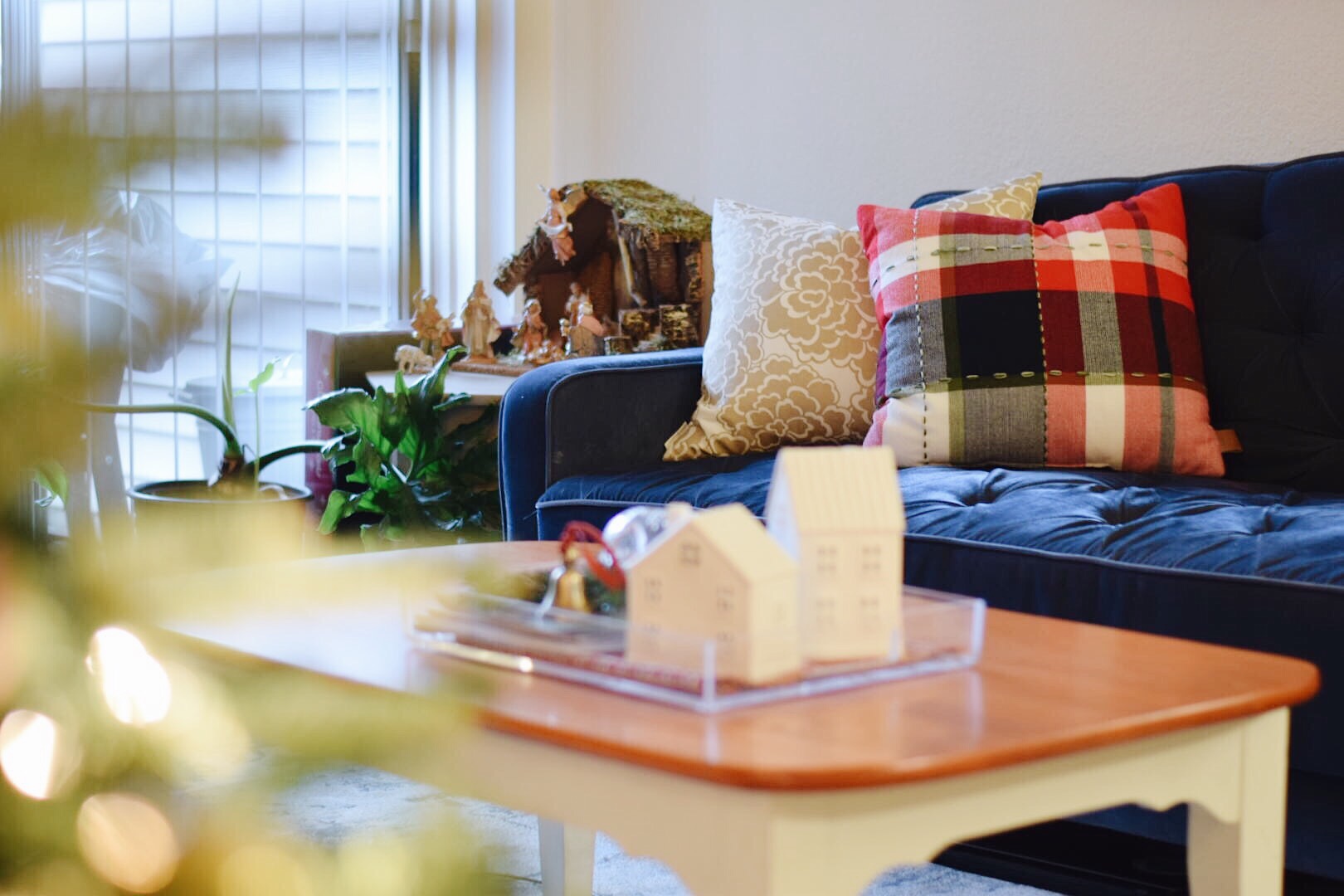 I changed up our christmas decor a little bit this year. i tried doing something different with our mantle and i love the way it turned out. i got all of the ceramic houses from target for a great deal. while we were in california for thanksgiving, i clipped off eucalyptus branches from my mom's backyard and brought them home to drape over the mantle. i love the way they look! i hung my sparkly joy to the world banner but couldn't figure out what to do on the wall. it has remained blank but that's ok. it also didn't exactly match the rest of our decor but i couldn't do a complete overhaul of our christmas decorations! it may not be "trendy" to do a red and green christmas but i love the classic look and feel of it!
kitty has been loving the tree and presents a little too much the year. ;) she's also obsessed with wrapping paper while we're trying to wrap presents so, not much of "santa's little helper". we've had a lot more presents under the tree than normal because my mom and sister are here this year. i love having a full tree! however, this will be the first year that we haven't slept under the tree on christmas eve. maybe we'll do it next week :)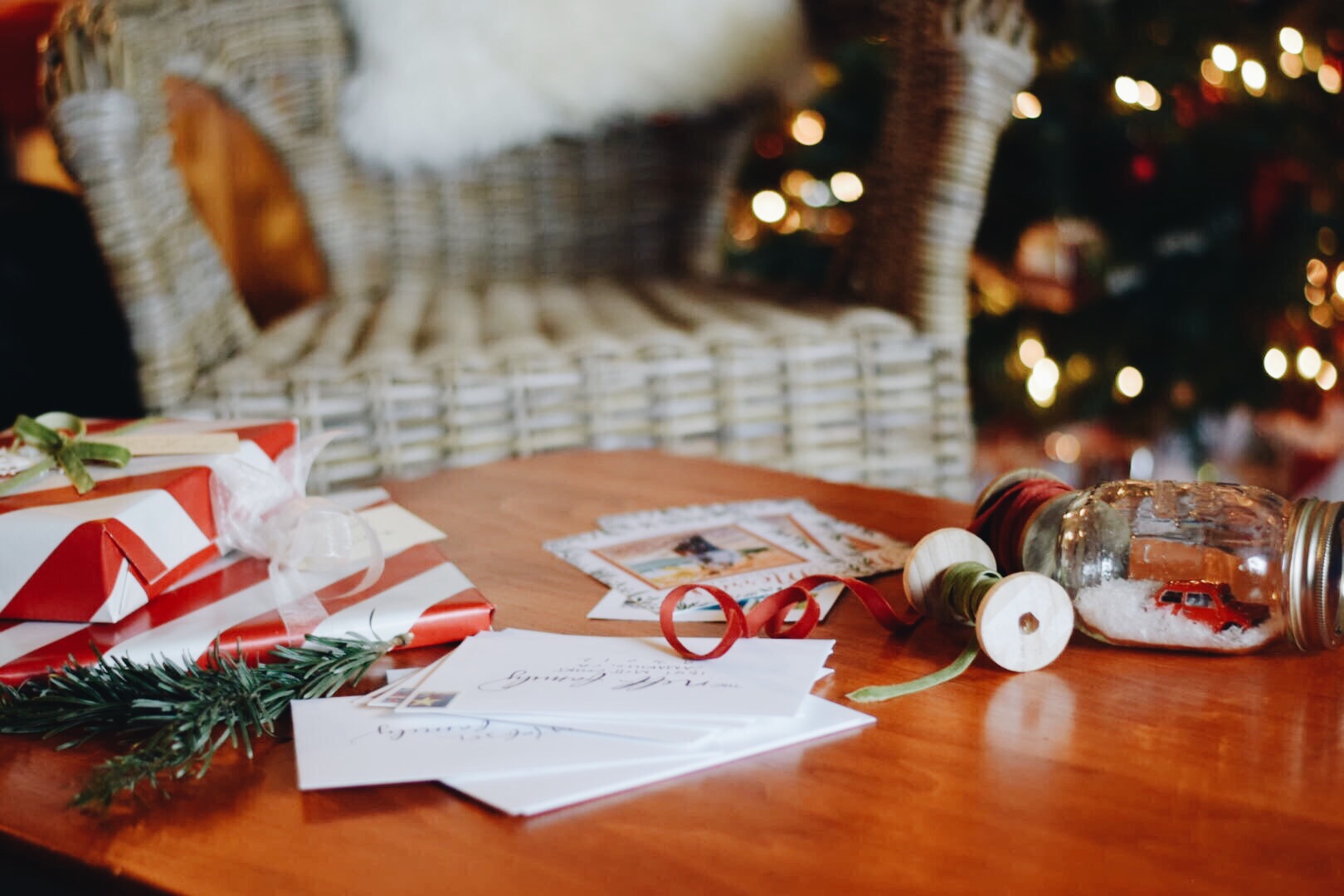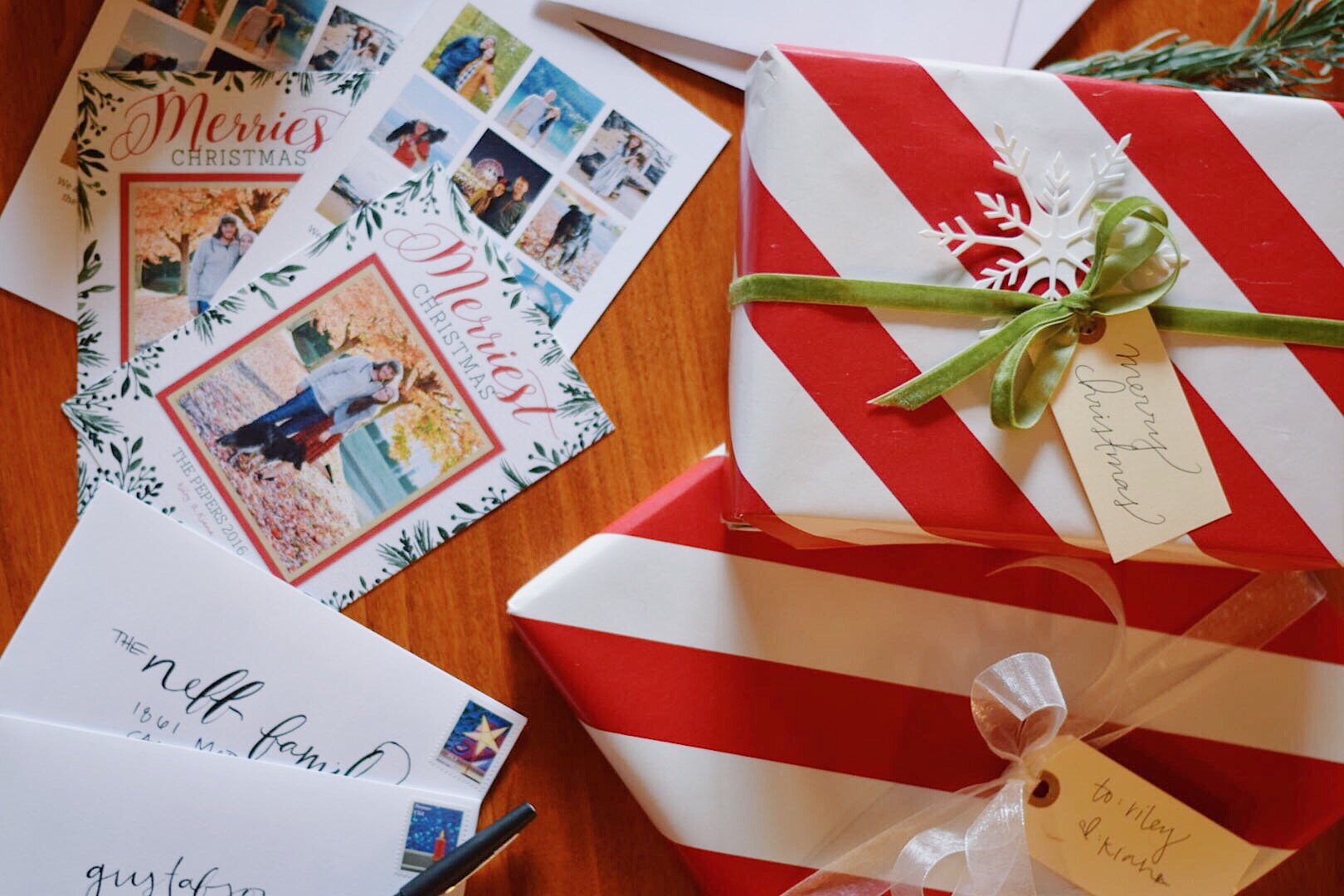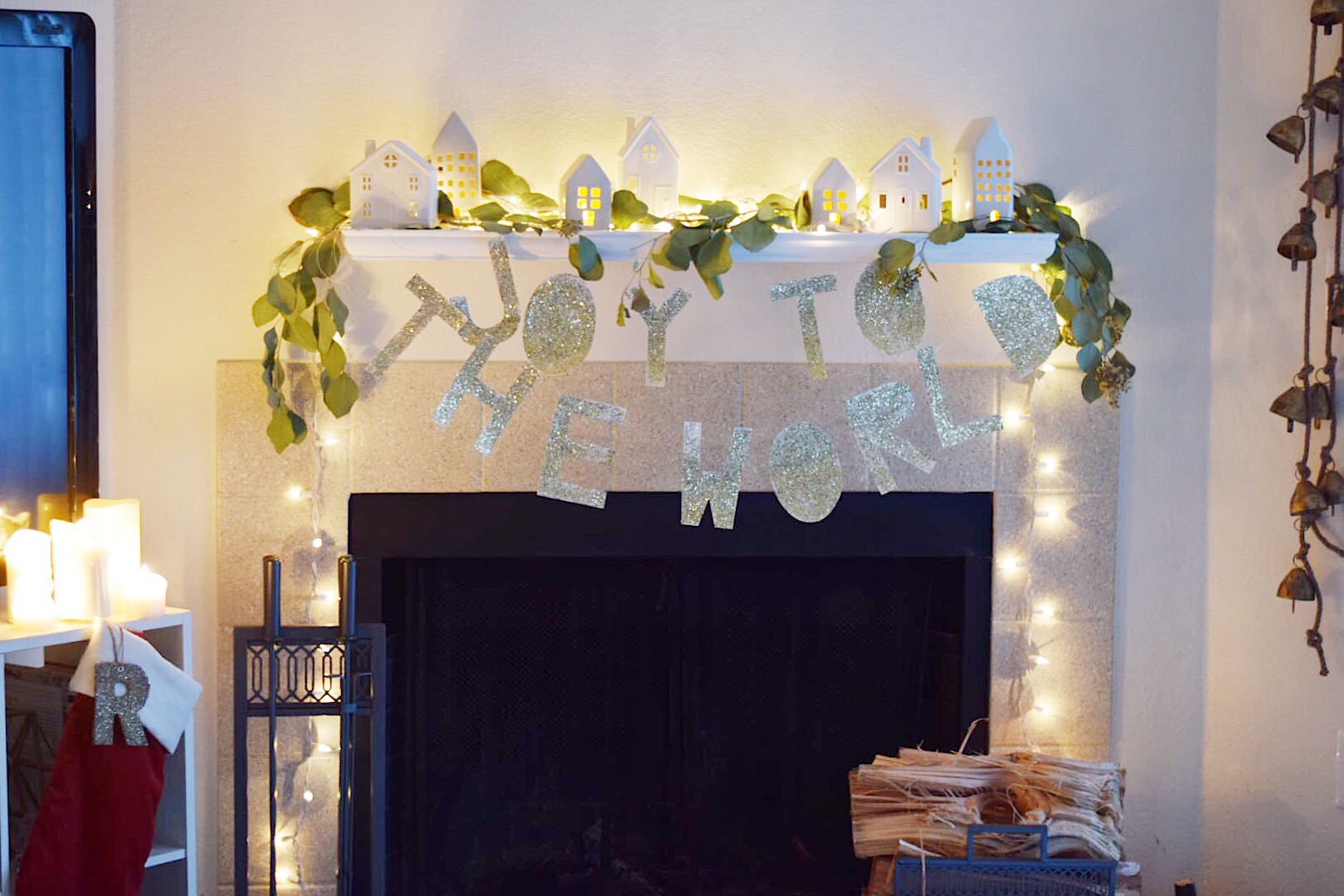 well, i hope you've had a wonderful christmas season and that you enjoy today with friends and family! we're so grateful for all that we have and all we've been able to experience this year!