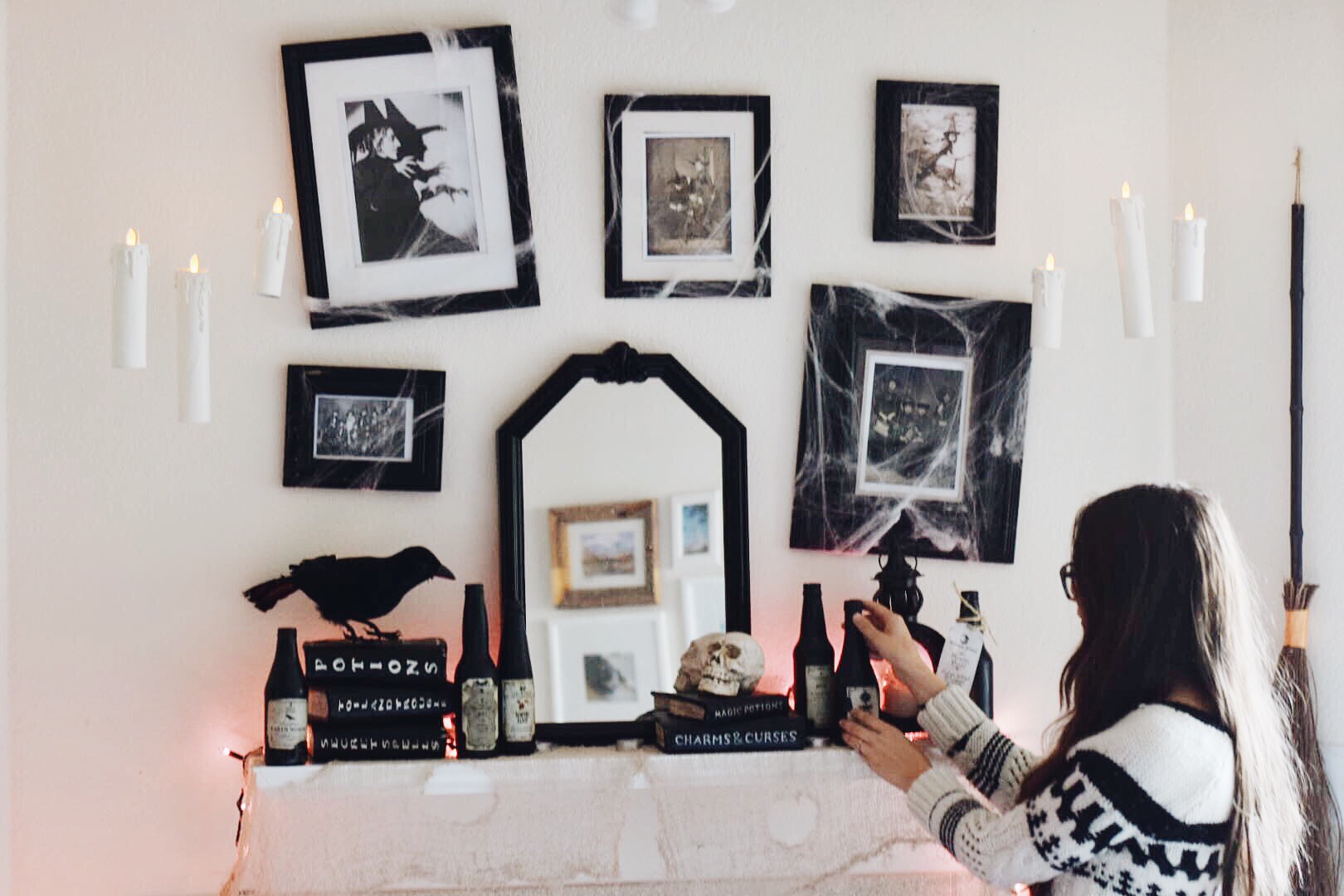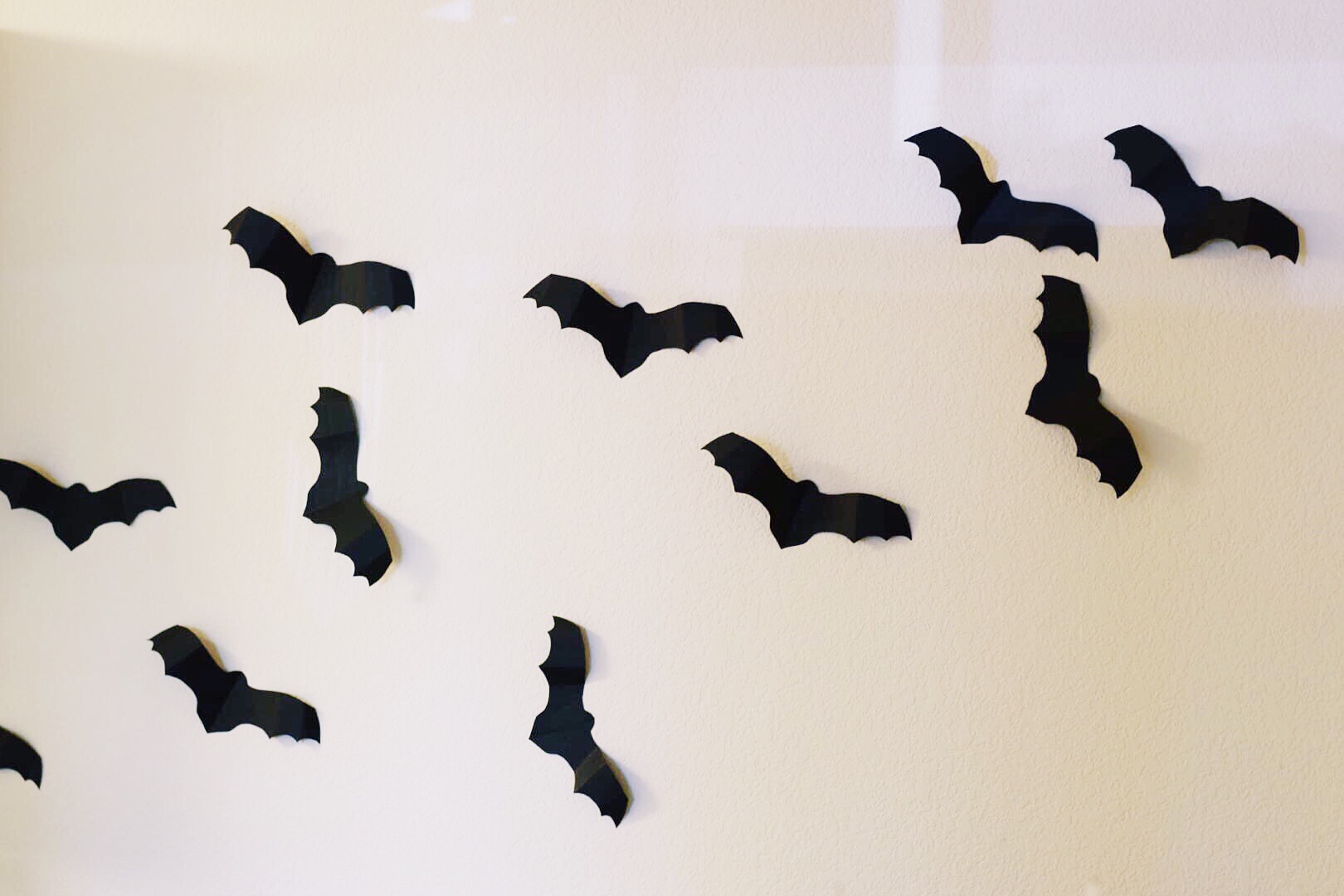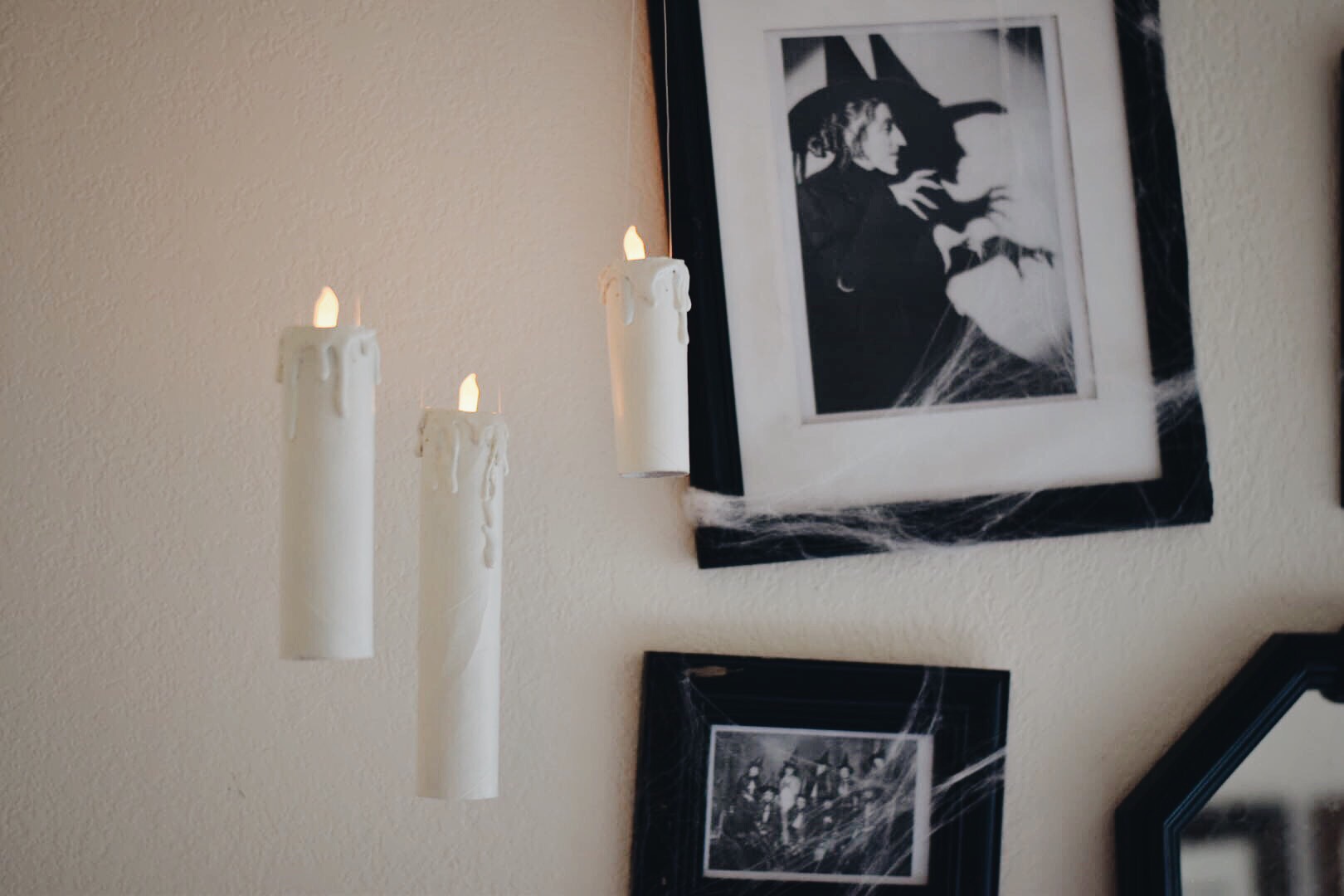 This year, I changed my Halloween decor a little bit to be more witchy! I don't know if I was going more for hocus pocus or Harry Potter, but there's a little bit of everything ;) I changed my creepy photos out to be portraits of witches, including my favorite photo of the wicked witch of the west! another tip is to gather all of your black and white books and create little vignettes with them like i did. place halloween elements on top of them like birds, skulls, or pumpkins. it adds a little something to your bookshelves and end tables! I also hung up my witch broom and made floating candles!
I've been wanting to make floating candles the past few halloweens but never did for some reason. I finally hunkered down this year and did it and I love the way they turned out! They definitely add a fun and spooky element to the decor. They are super easy and pretty quick. It was a fun craft to make while watching Halloween movies! Riley insisted on using real tea lights and I said no way! Haha. This is a craft that I'l probably keep making every year so one day I'll have enough for a whole grand hall! ;) So here is a little step by step tutorial for you to make your own!
What you need: 
toilet/paper towel rolls
scissors
white paint (i used vanilla)
glue sticks and hot glue gun
paint brush
fishing line
thumbtacks
1-2. Cut paper towel rolls in half
3-4. apply hot glue around top of tube. Allow to drip. Layer on glue, the more the better!
5-6. Paint two coats of paint. I used a vanilla color rather than stark white. I also painted the inside of the tube a little bit so you see white when it's hanging. i'm still trying to figure out how to close them off.
7-8. eyeball where the tea lights will sit inside of the tube. mark and poke 4 holes directly across from each other. weave fishing line into holes.
9-10. the strings should make a cross on the inside to create a stable place for the candle to sit. cut and tie off one side against sides of tube. the other side will be longer to hang. pin into ceiling with a clear thumbtack.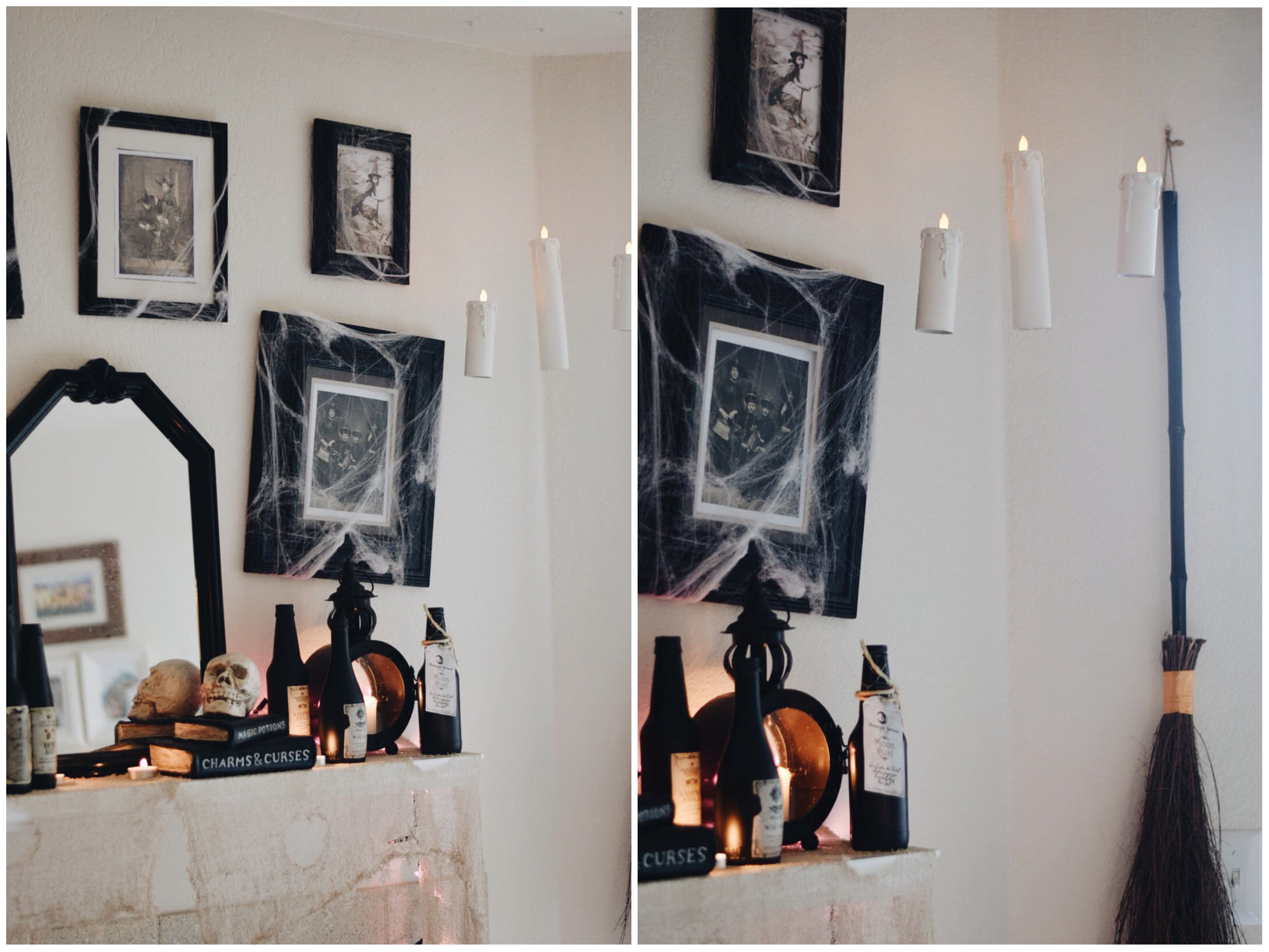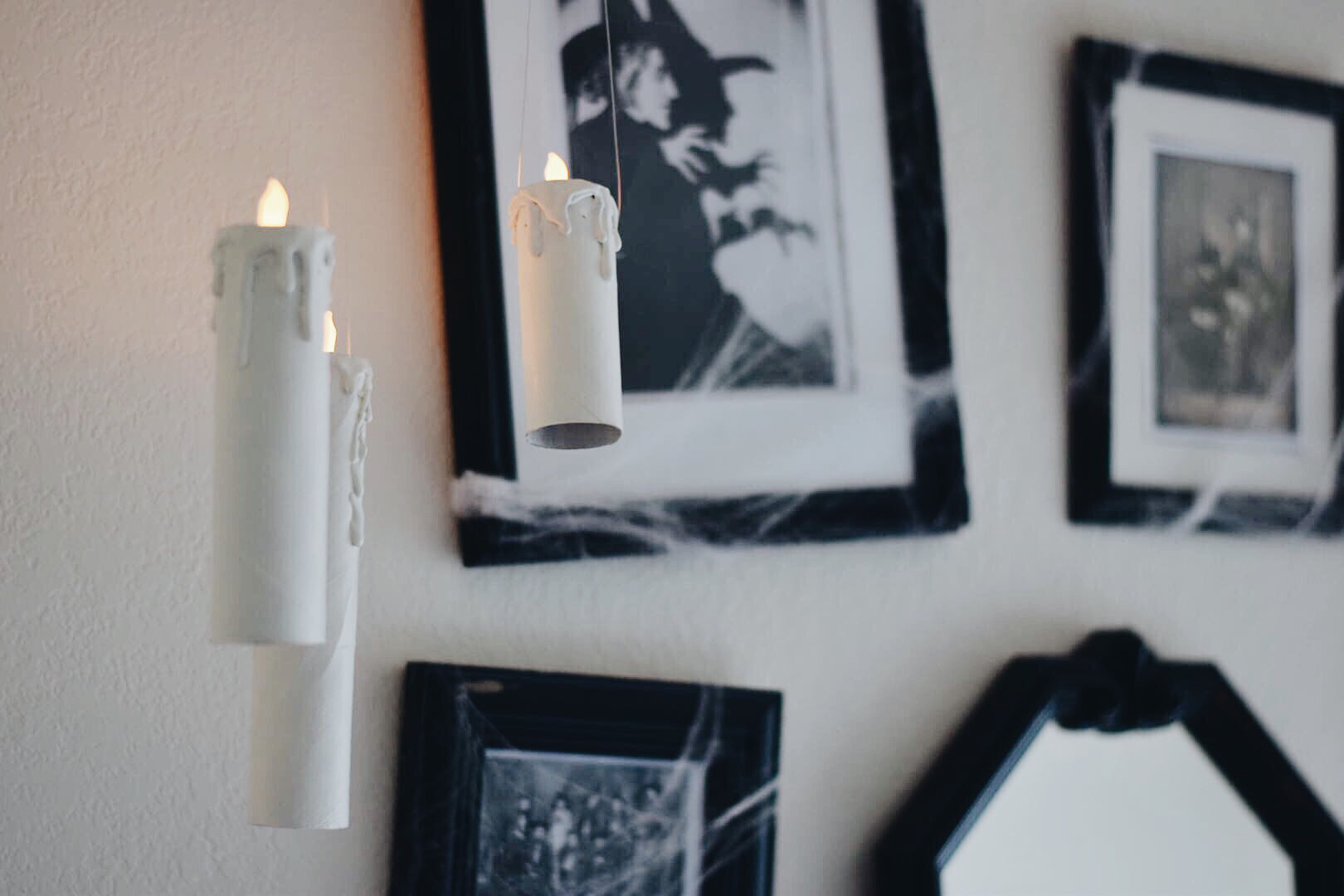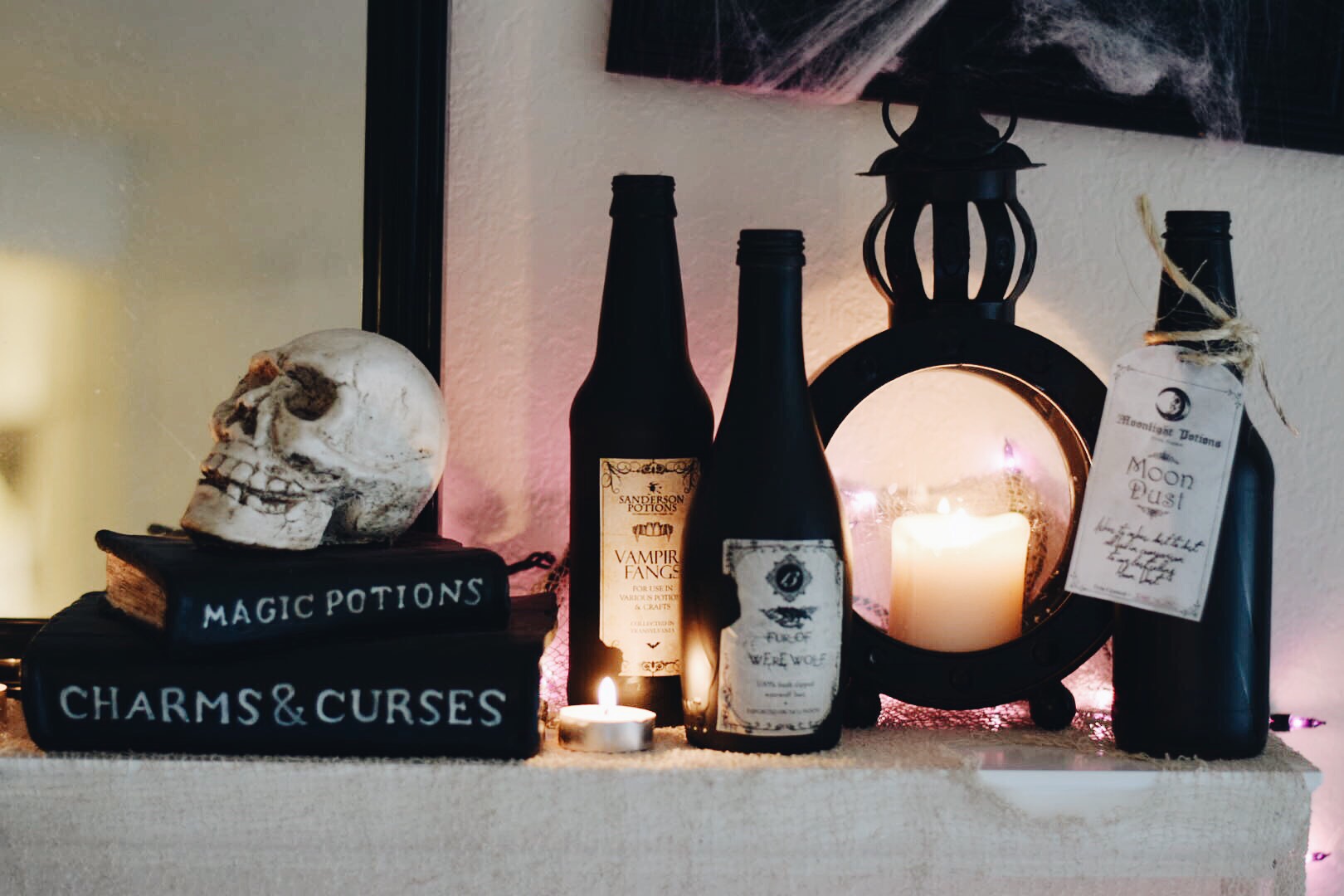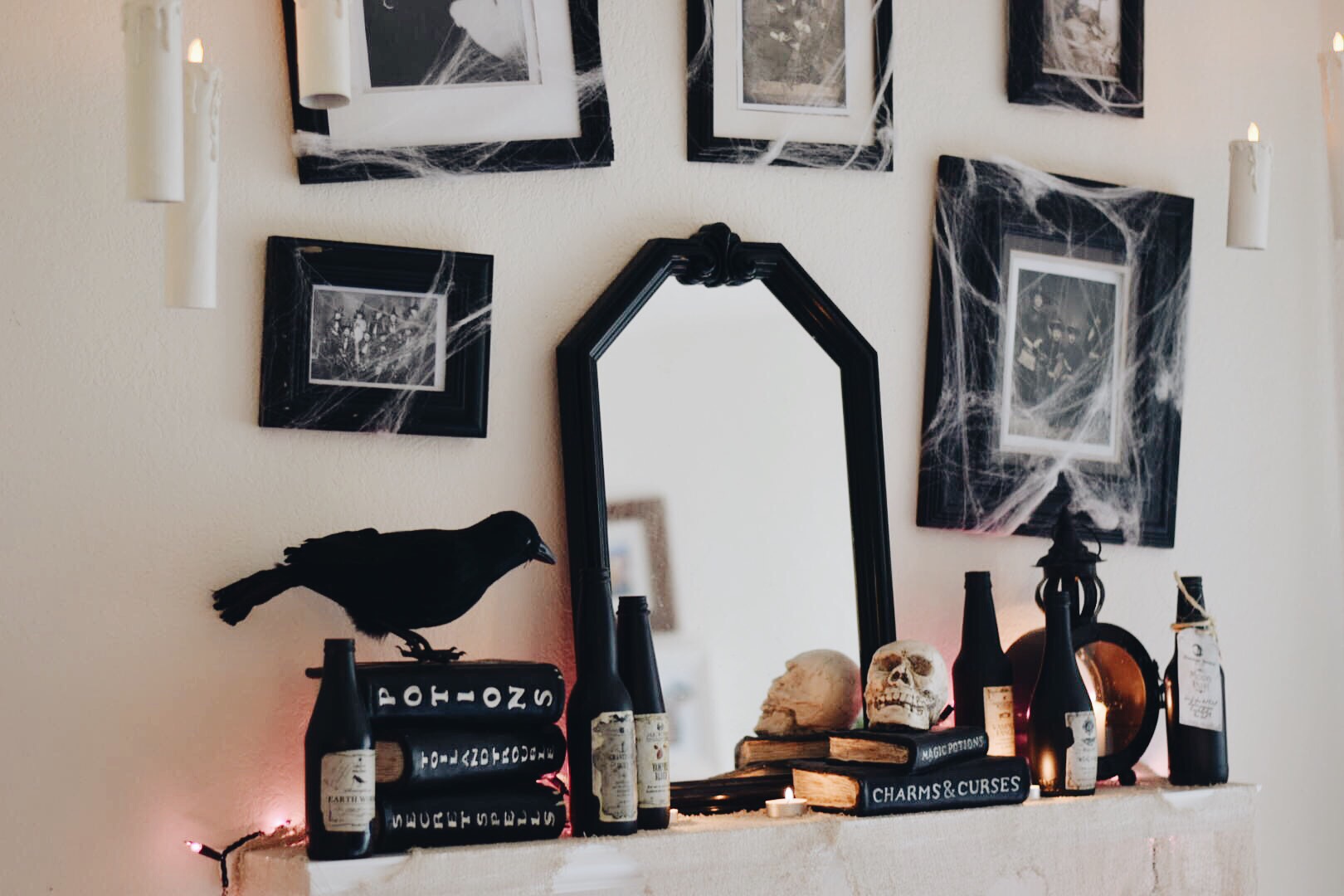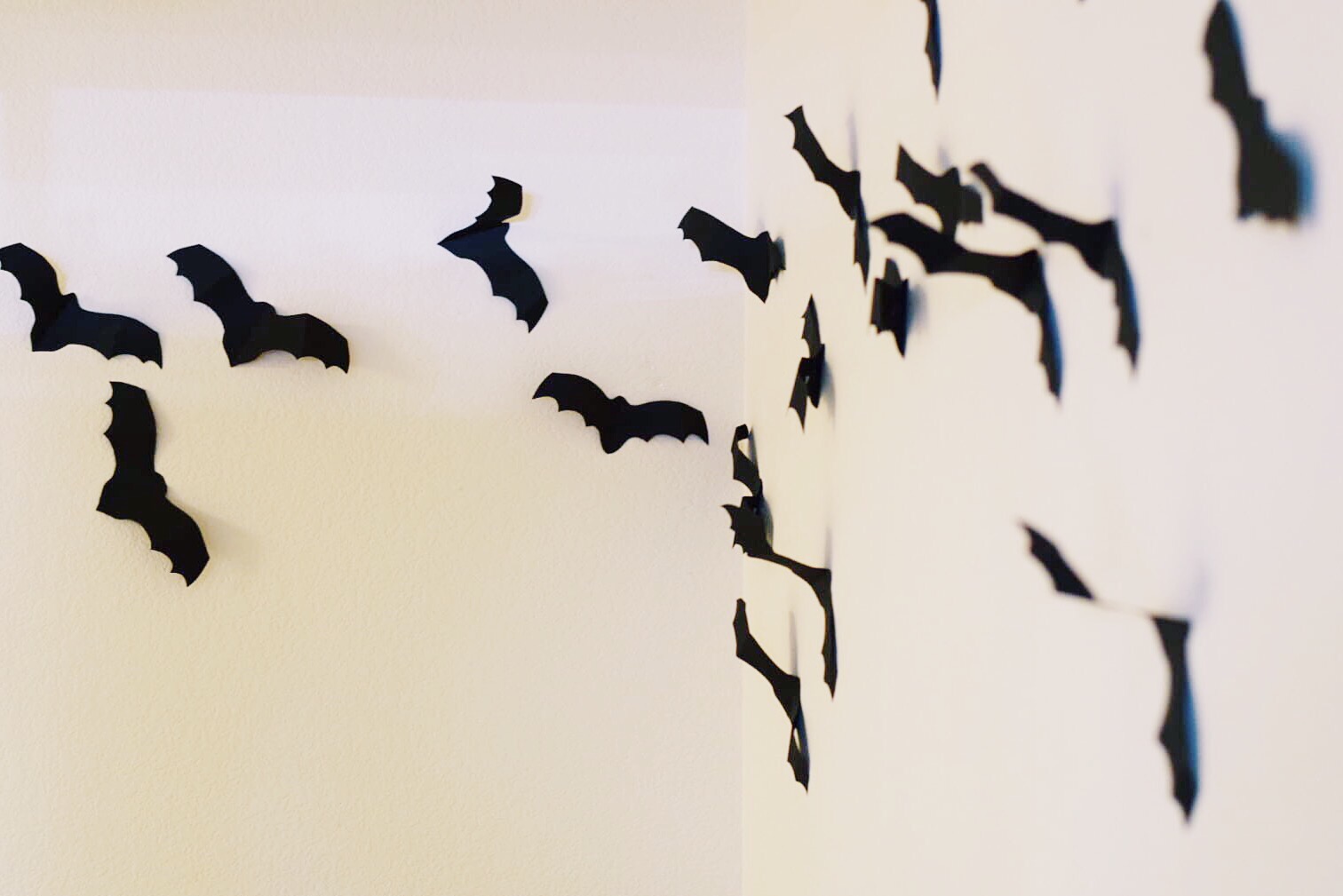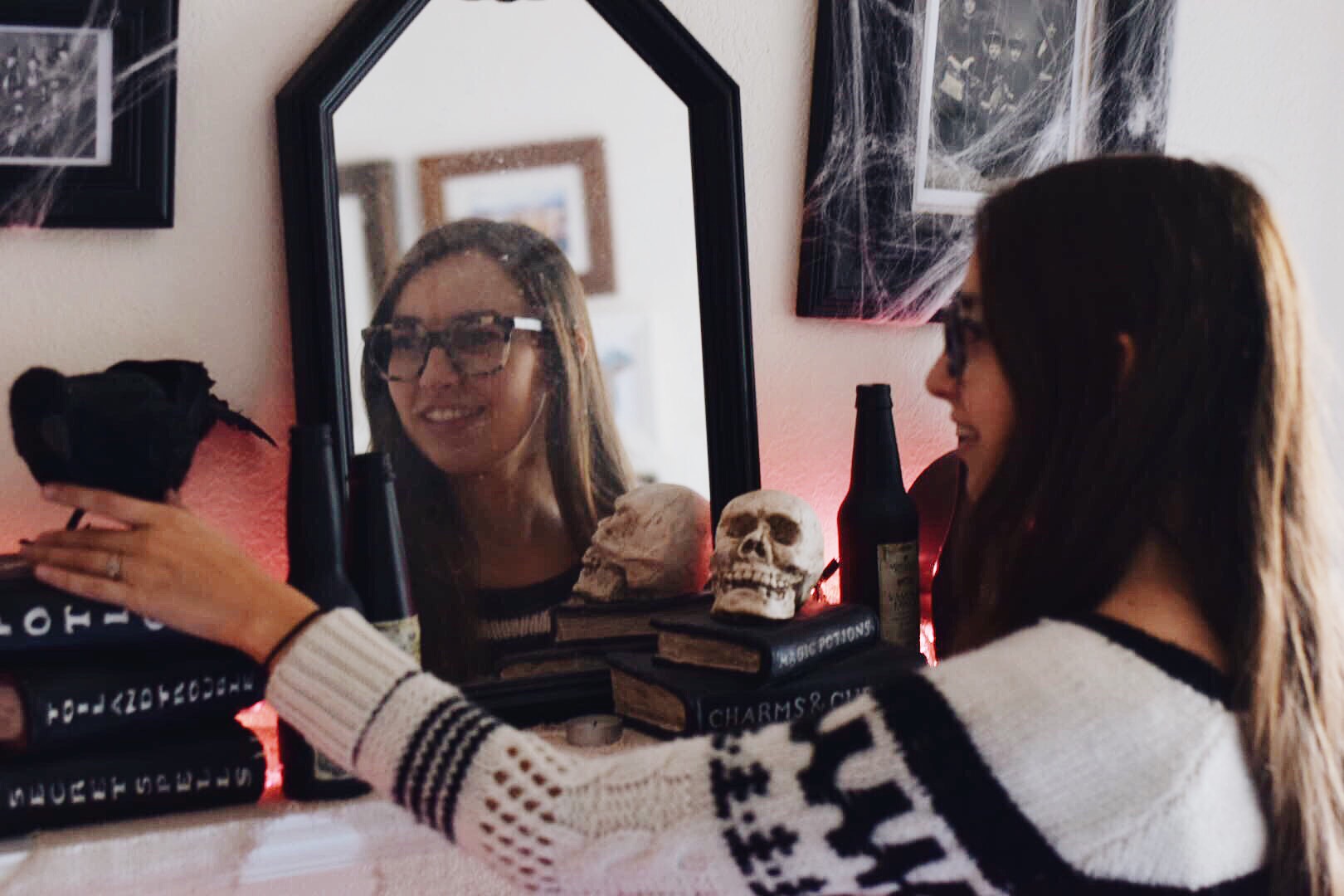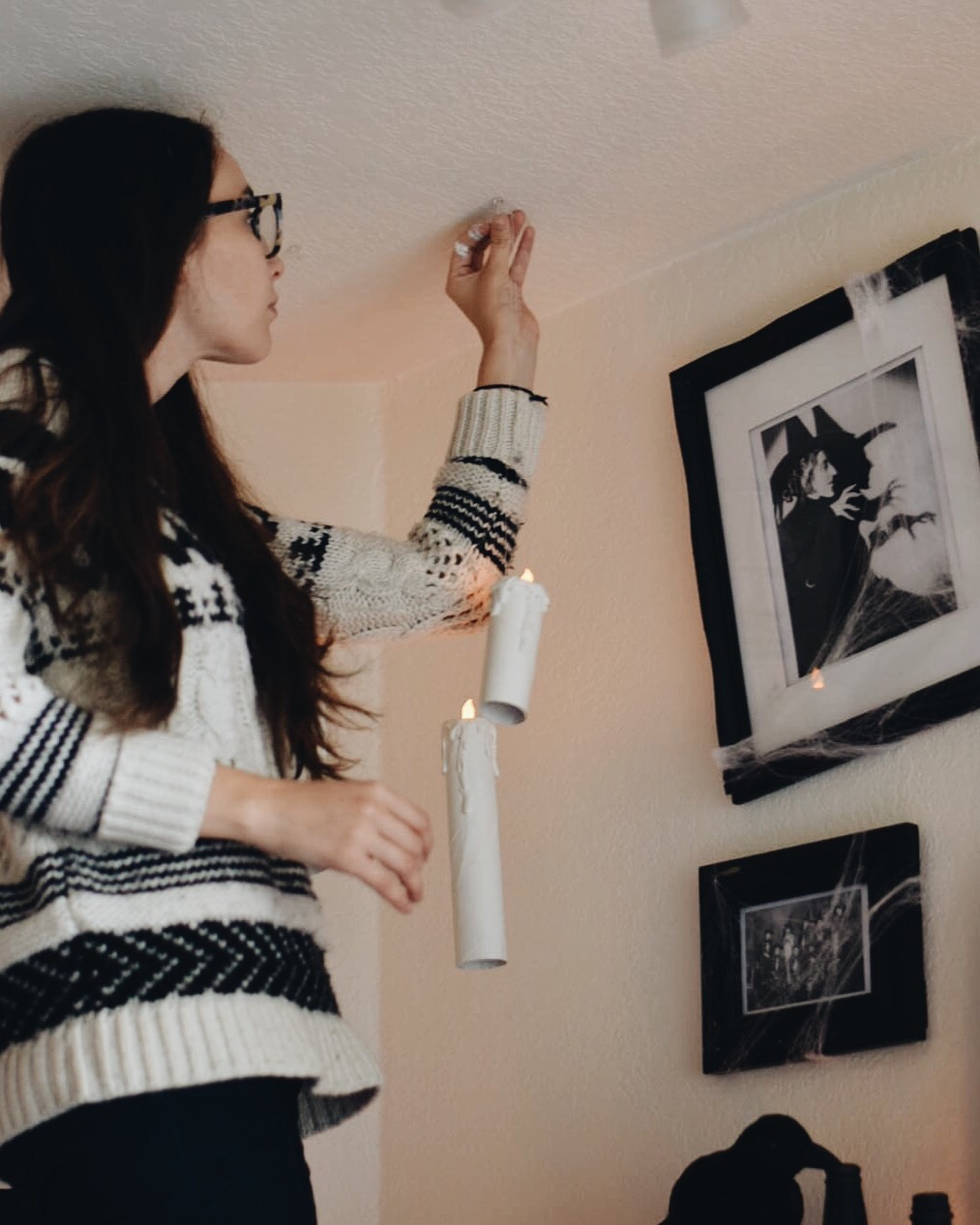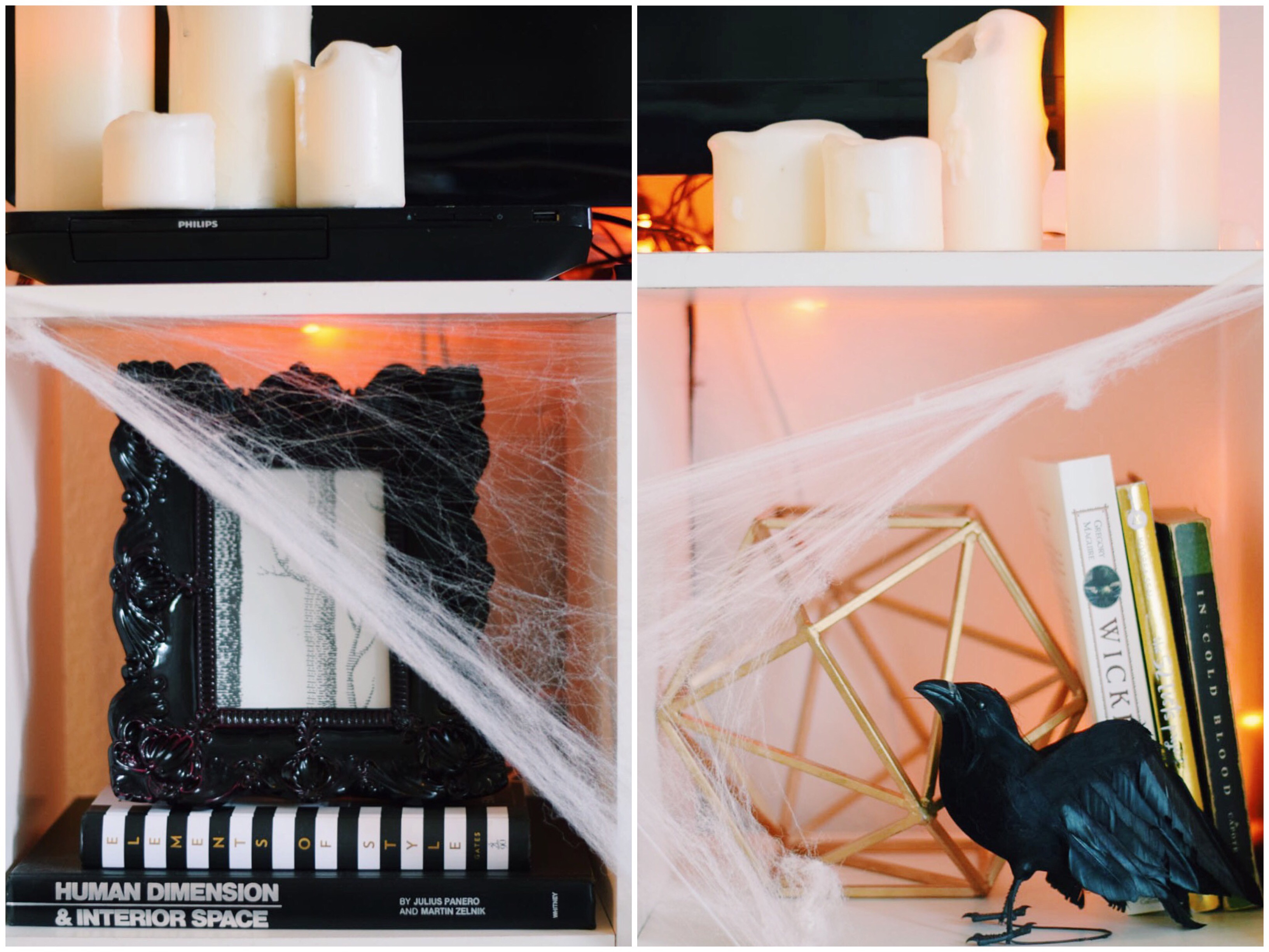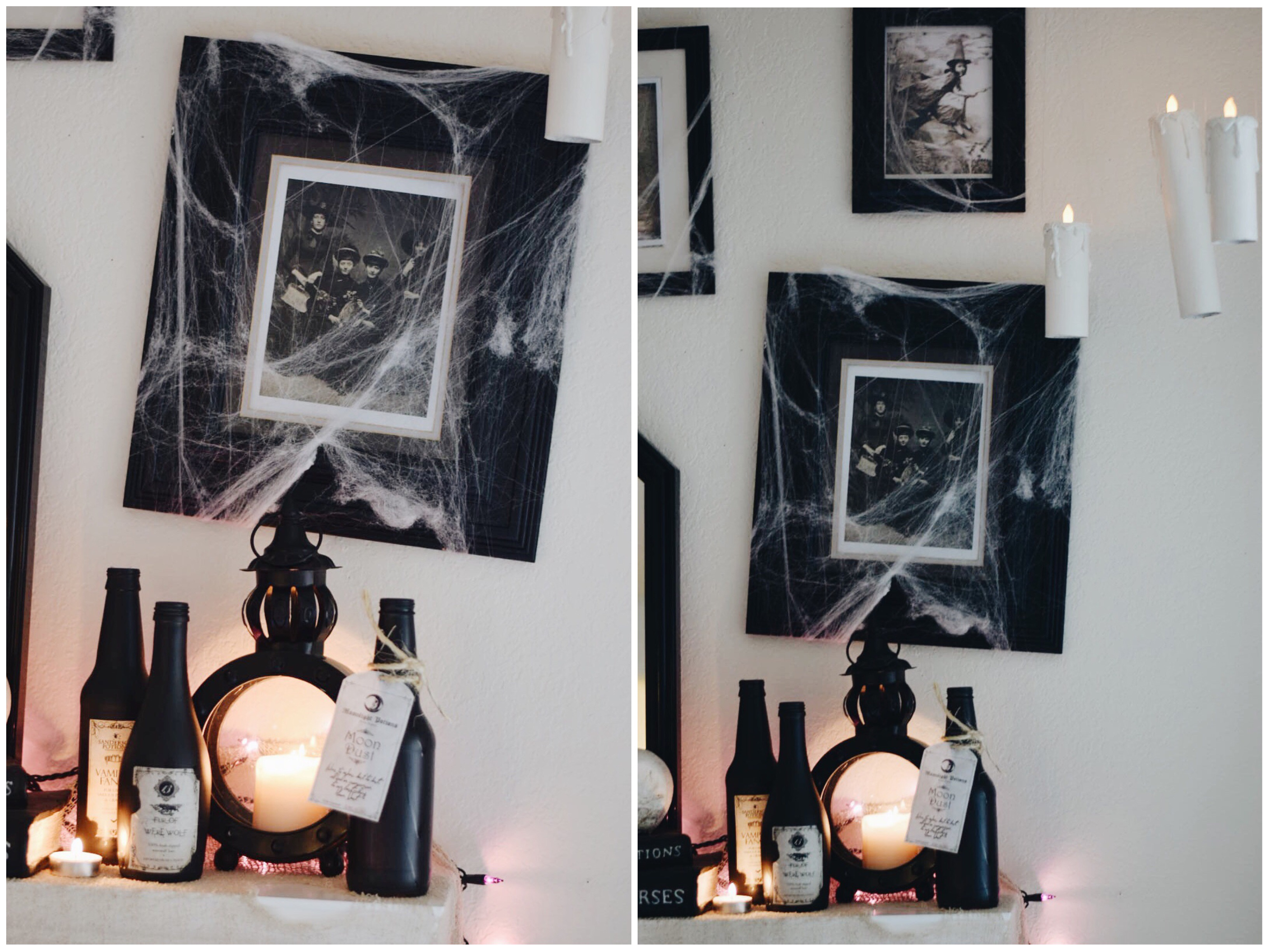 past halloweens: 2015, 2014 is a mystery, 2013