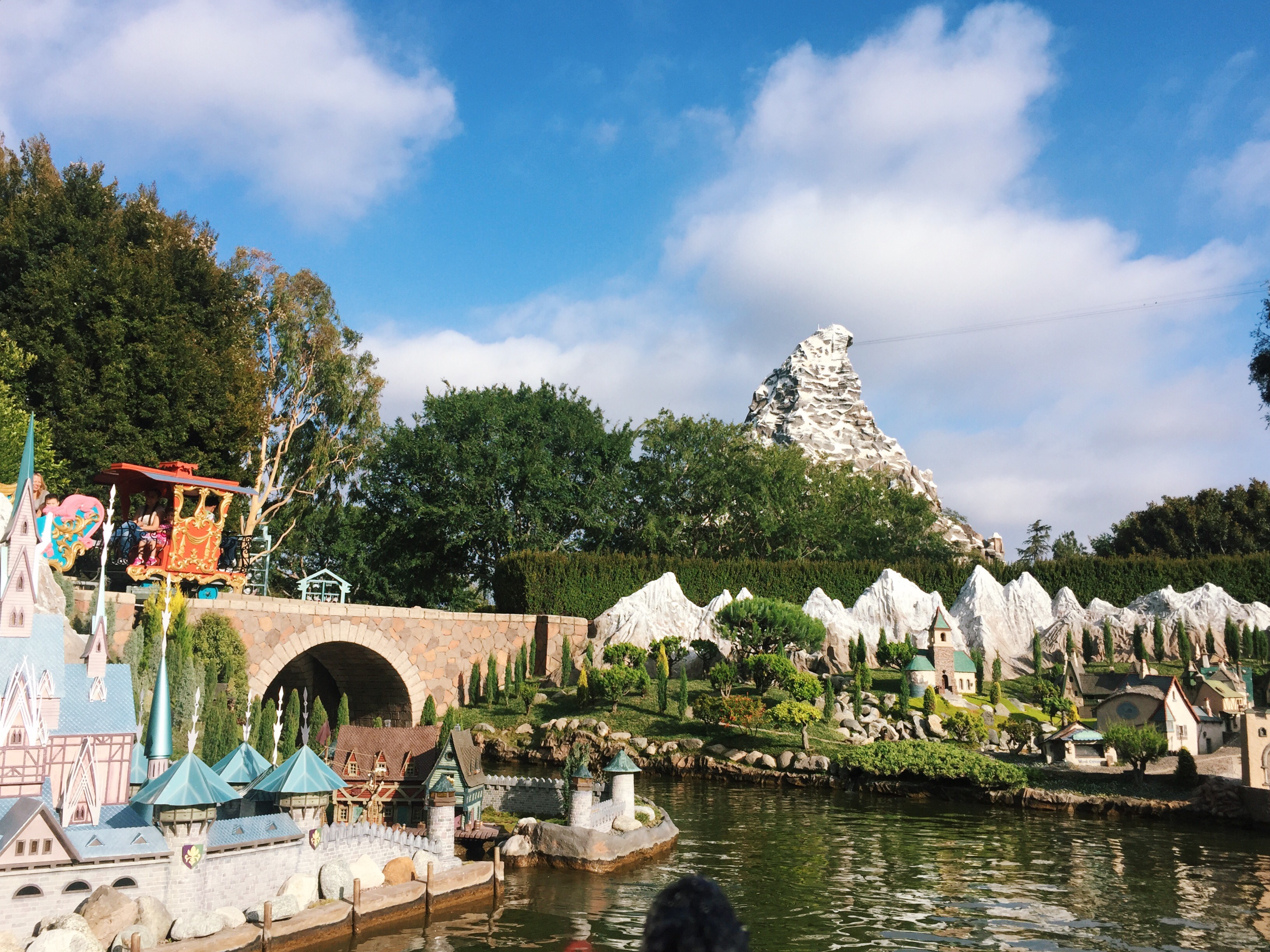 if you follow me on instagram then you know we went to disneyland a couple months ago and you're probably wondering when the heck i'm ever going to blog about it! i know, it's been so long and i've been slacking! but here it is now! it was such a fun trip with riley, my mom, and sister brianna. my goal of the day was to eat a lot of food (i had a list) and we only ended up eating two things, which is always my biggest regret. but we did finally eat at the blue bayou so all was well! i'm working on a disneyland food blog post so i won't divulge too much about our time at the blue bayou here. however, one of my favorite things while we were there was when i was telling my family how i had read that sometimes people passing on the boats will yell over "throw me a roll!" and people actually do it! right as i finished telling them, someone on a boat actually did it!! it was hilarious timing and the rumor was proven to be true!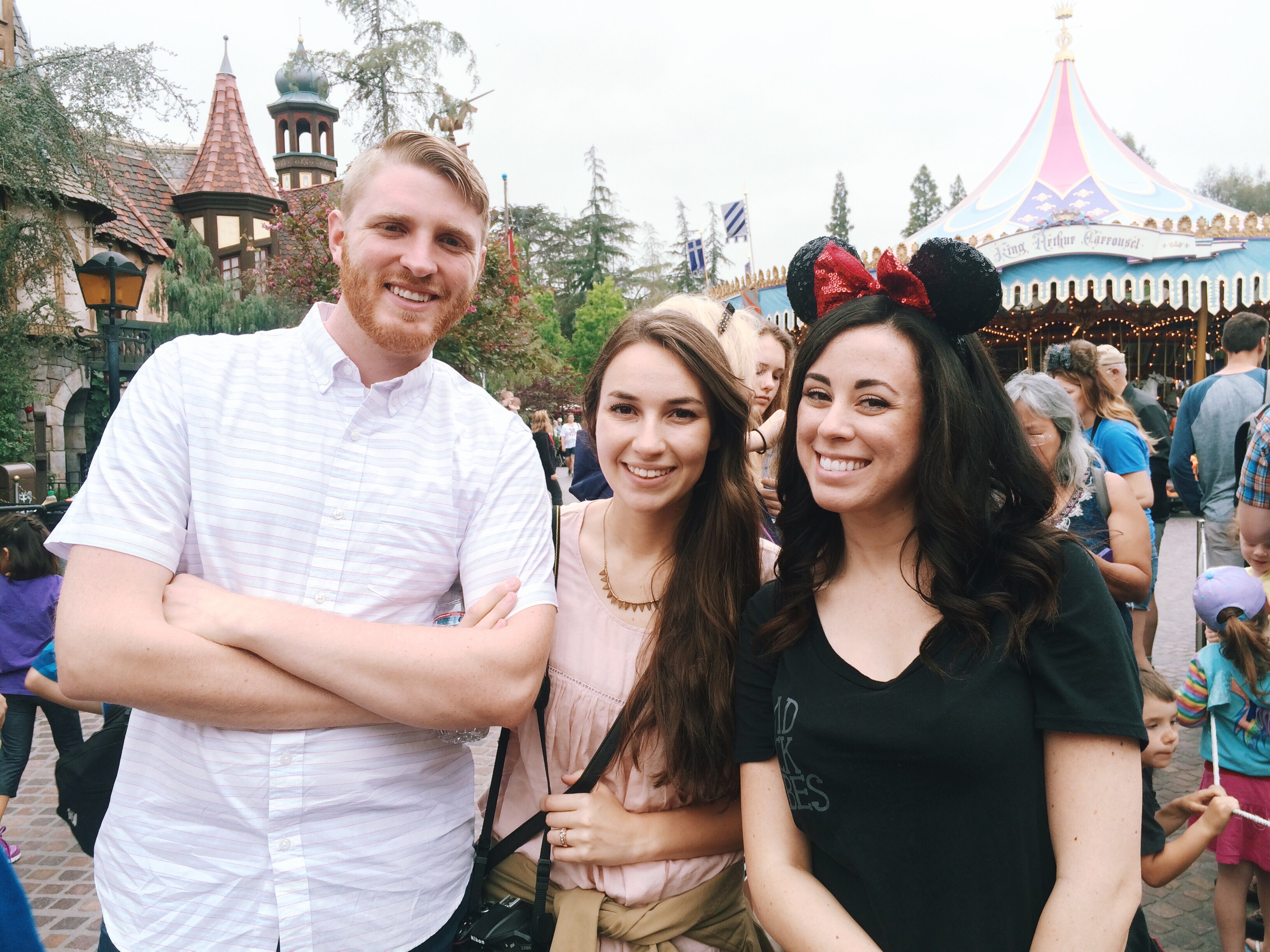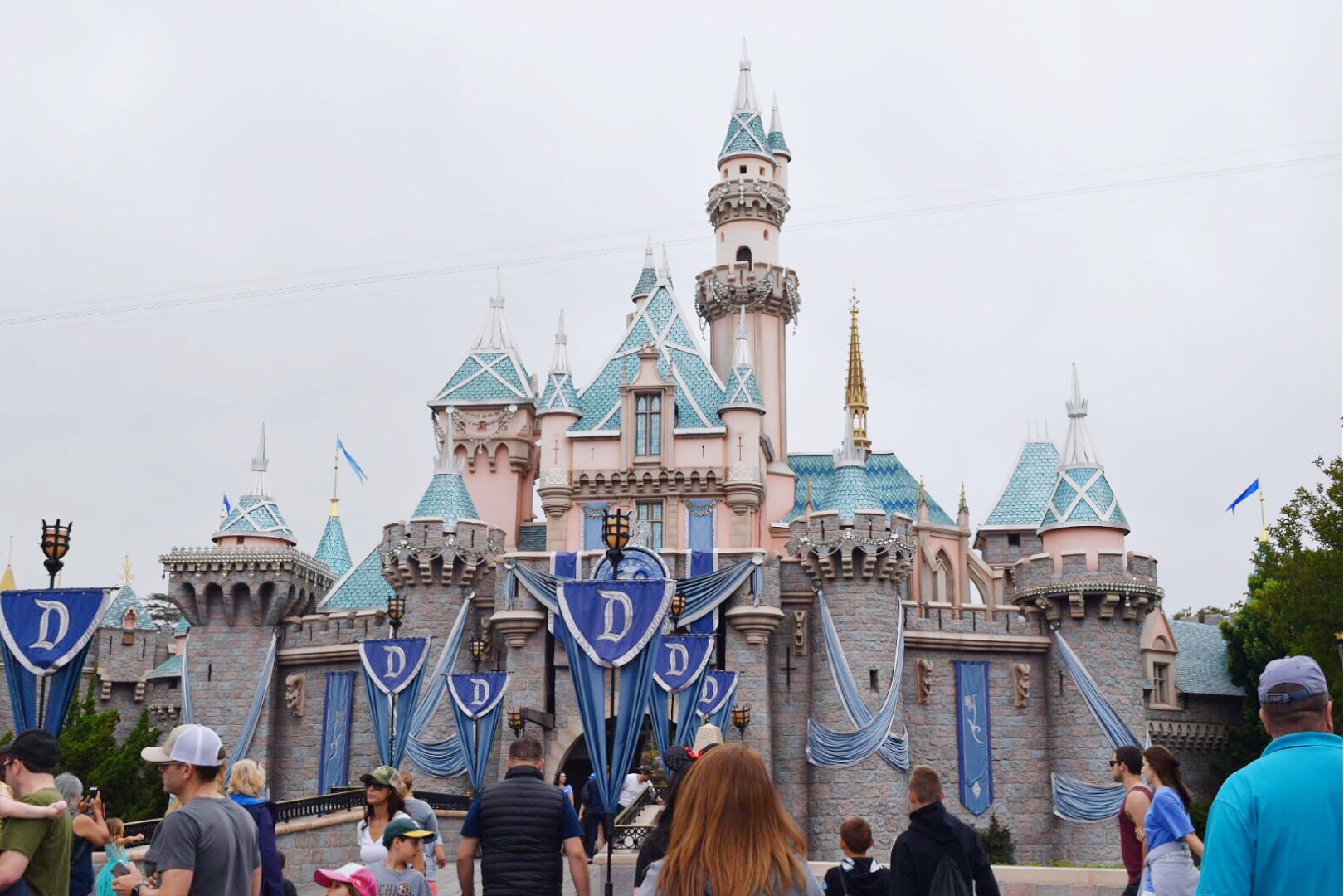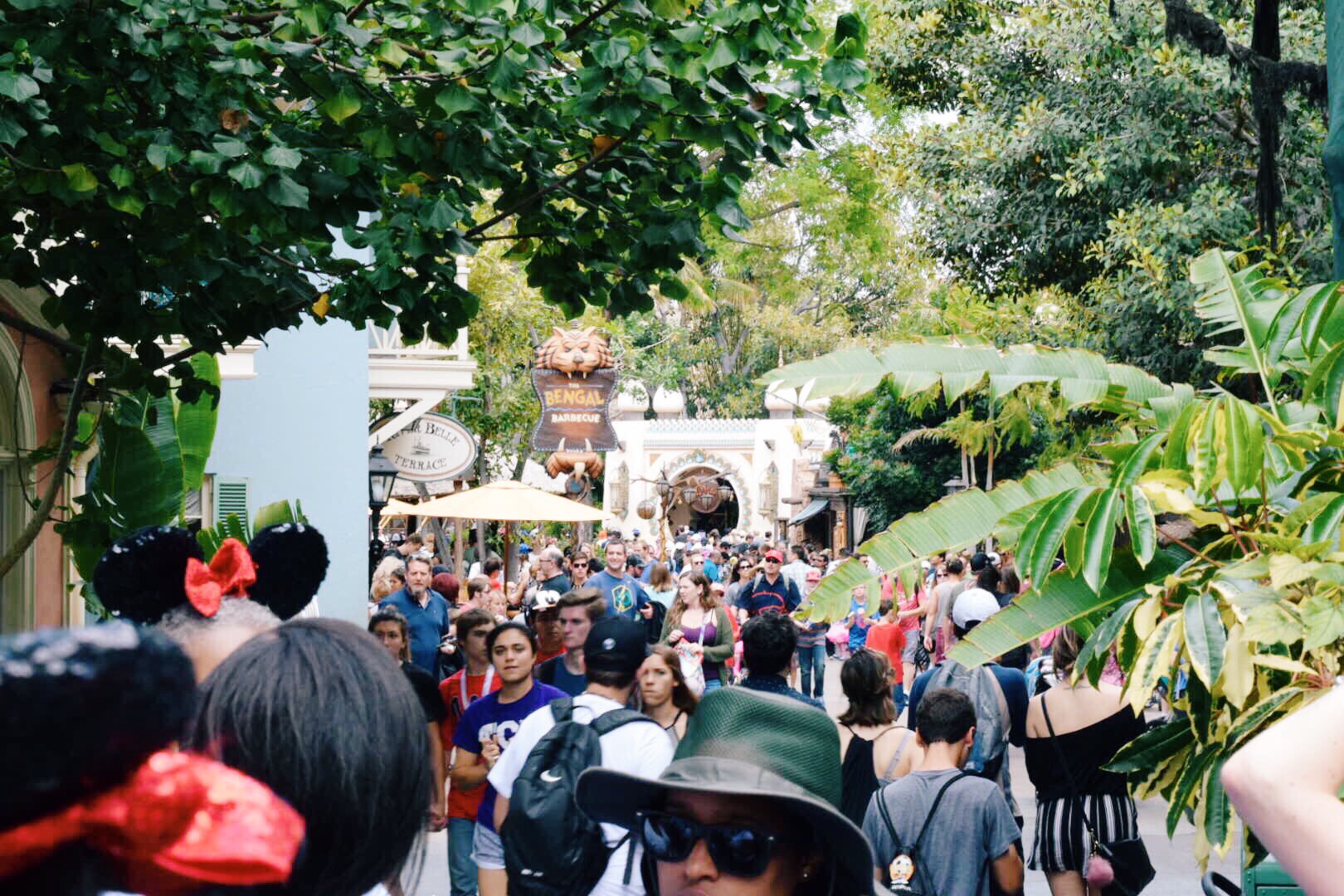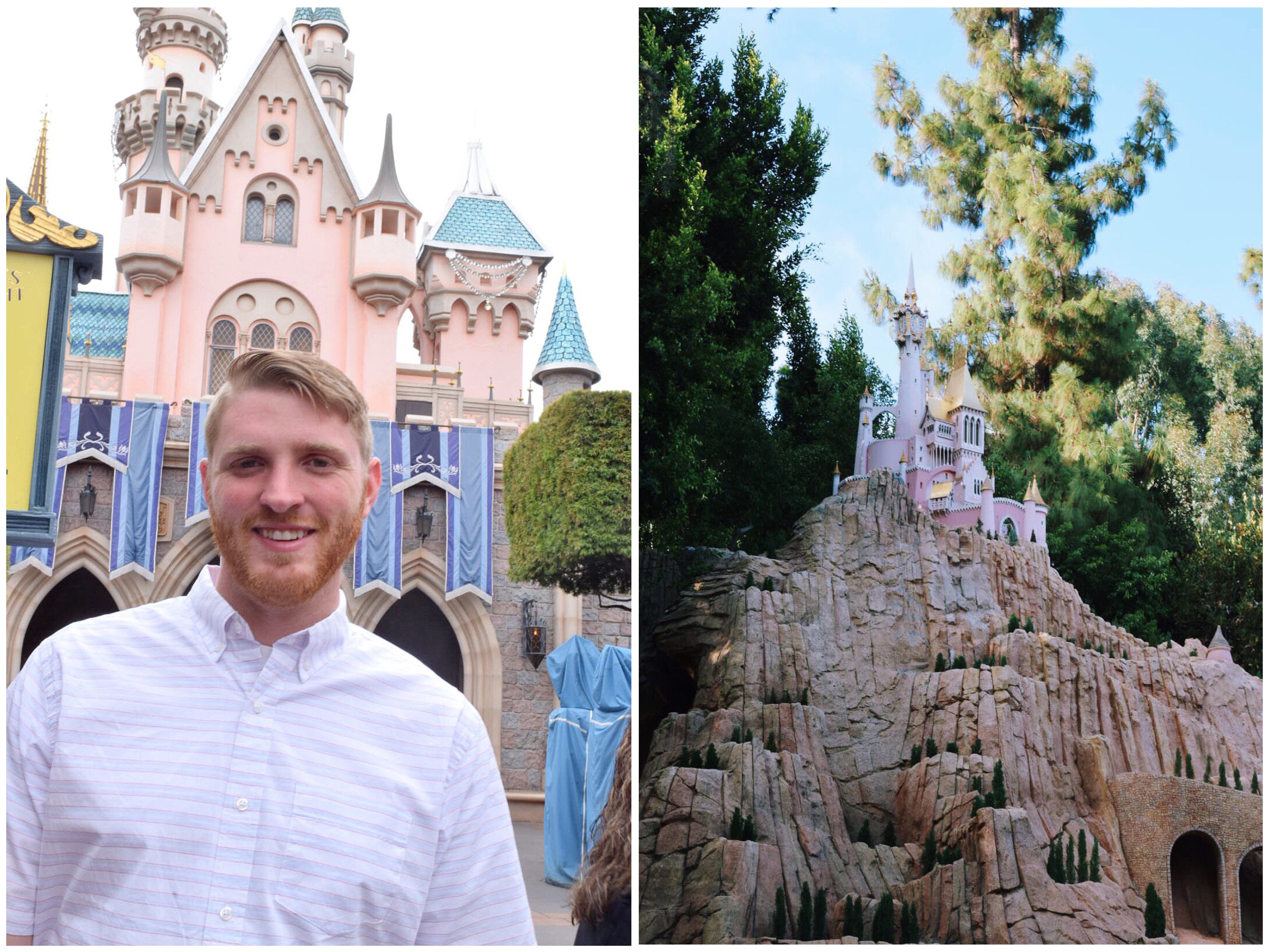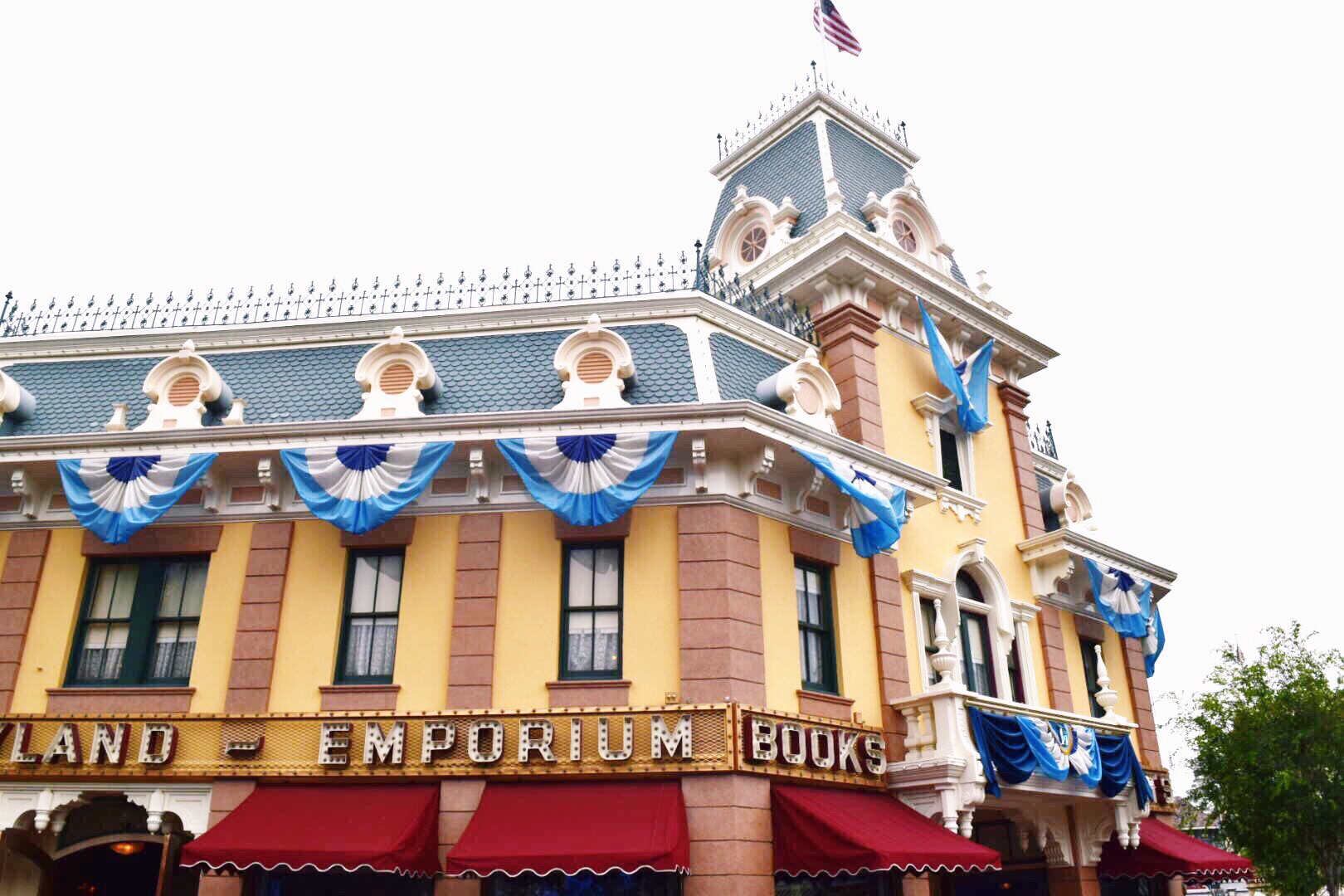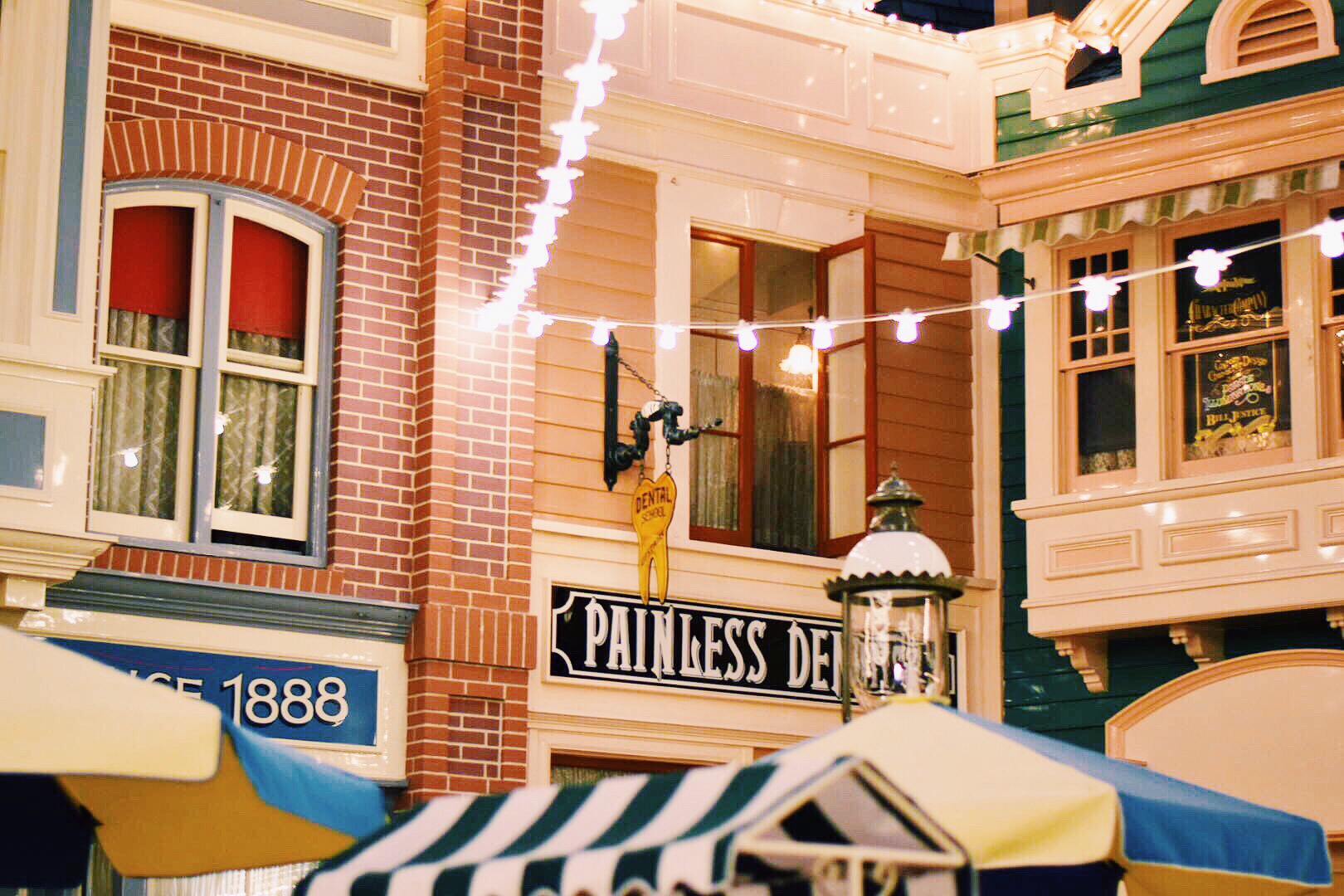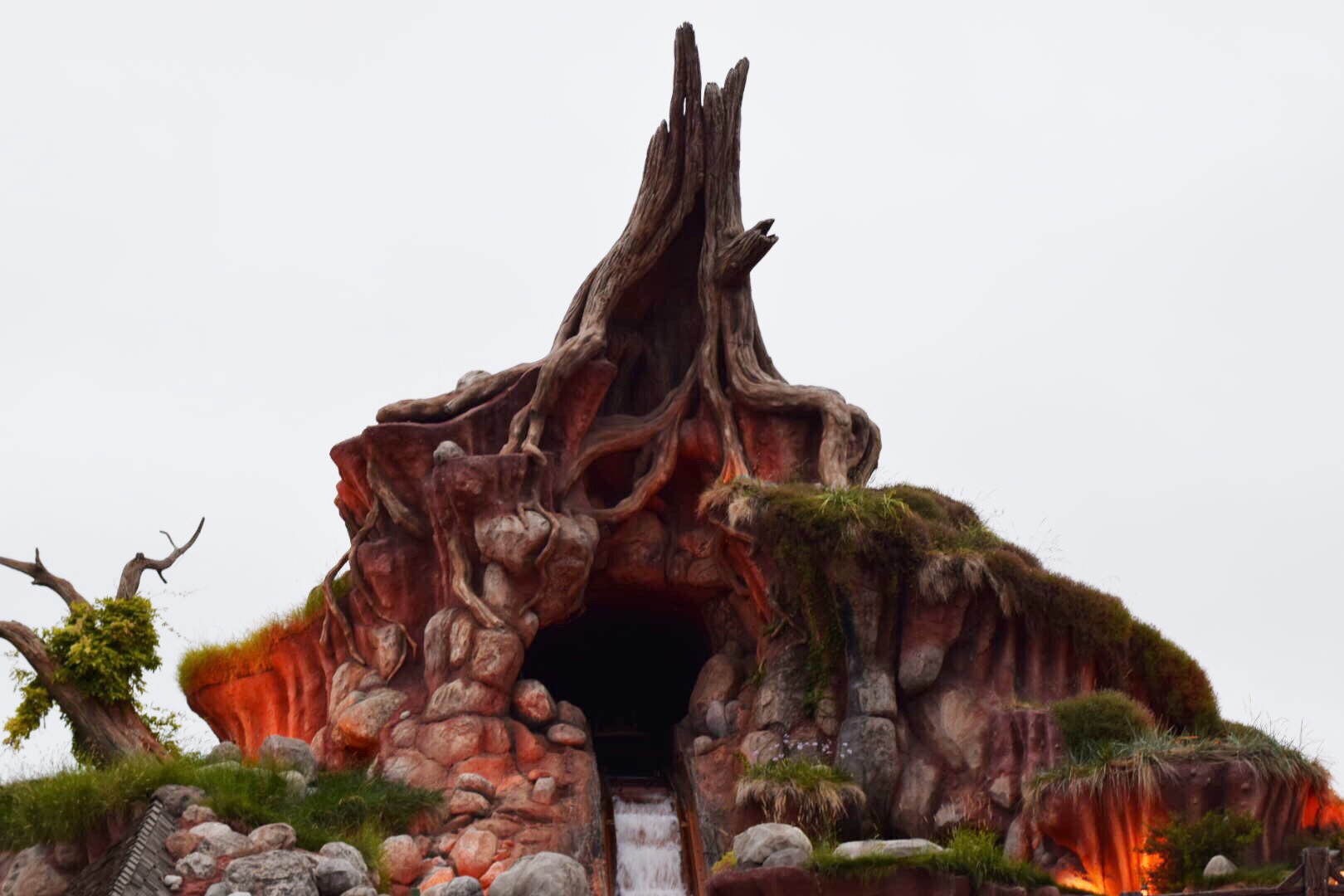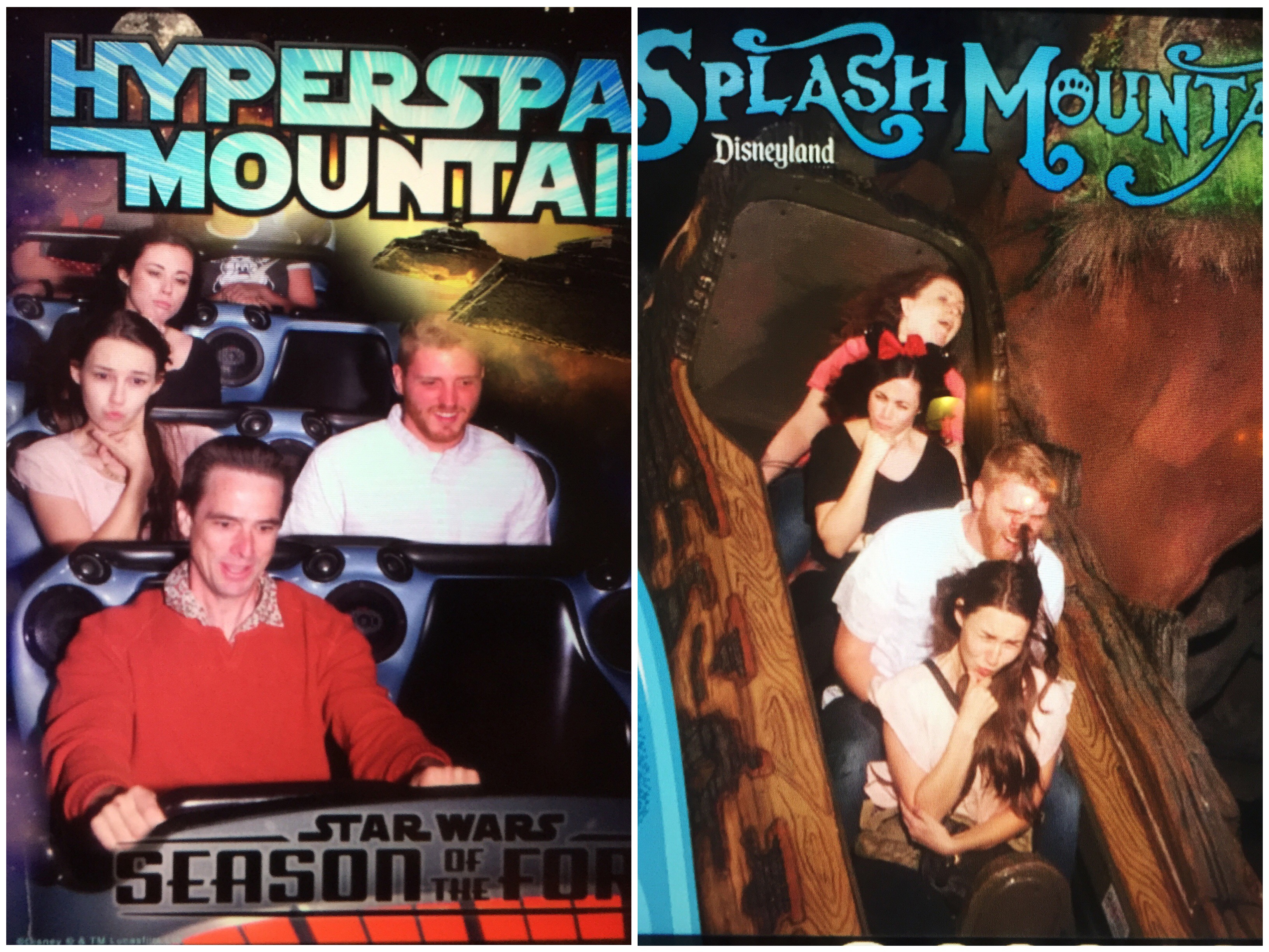 another highlight of the day was trying to make my brother's signature face on space mountain and splash mountain. it was hit or miss but always got hilarious results. splash mountain was so hard because how can you stay serious on that drop?! somehow i pulled it together after screaming for a second and we got the shot! space mountain is now hyperspace mountain. it wasn't bad but the beginning is way too slow and i miss how it used to start. the guy in front of us waited so he can ride in the front row. he didn't say a word to us but was so stoked and kept yelling stuff before and during the ride. it was pretty hysterical!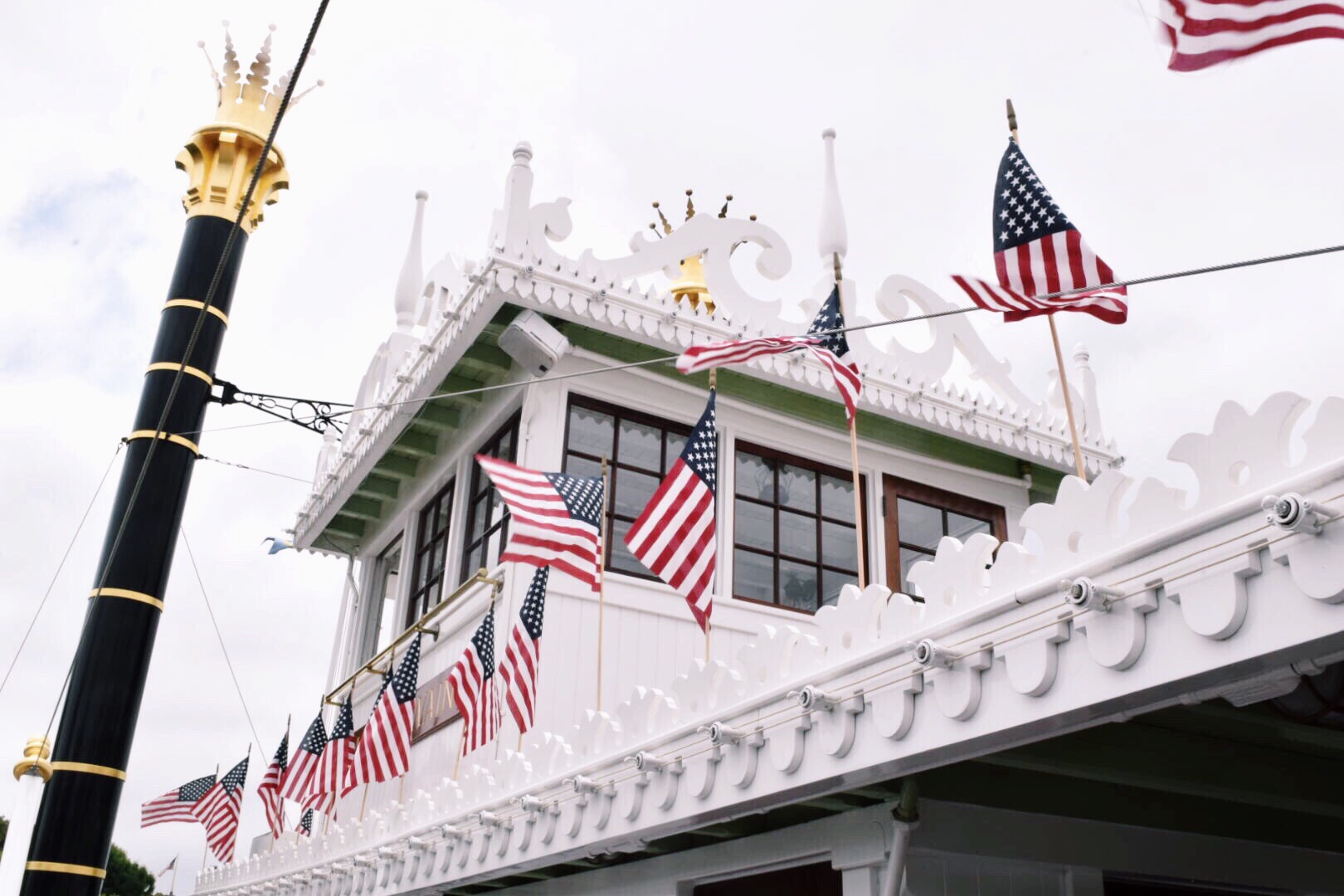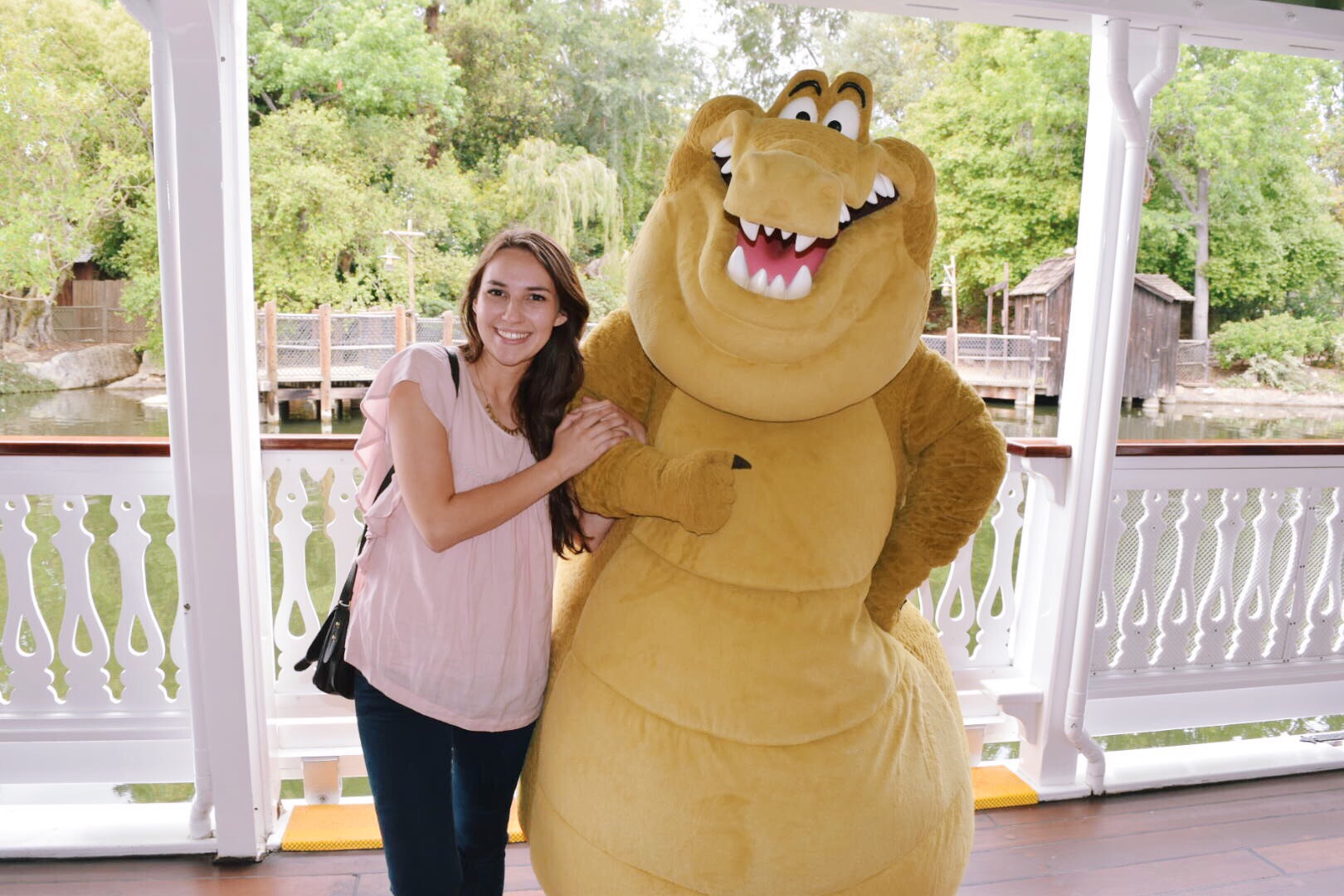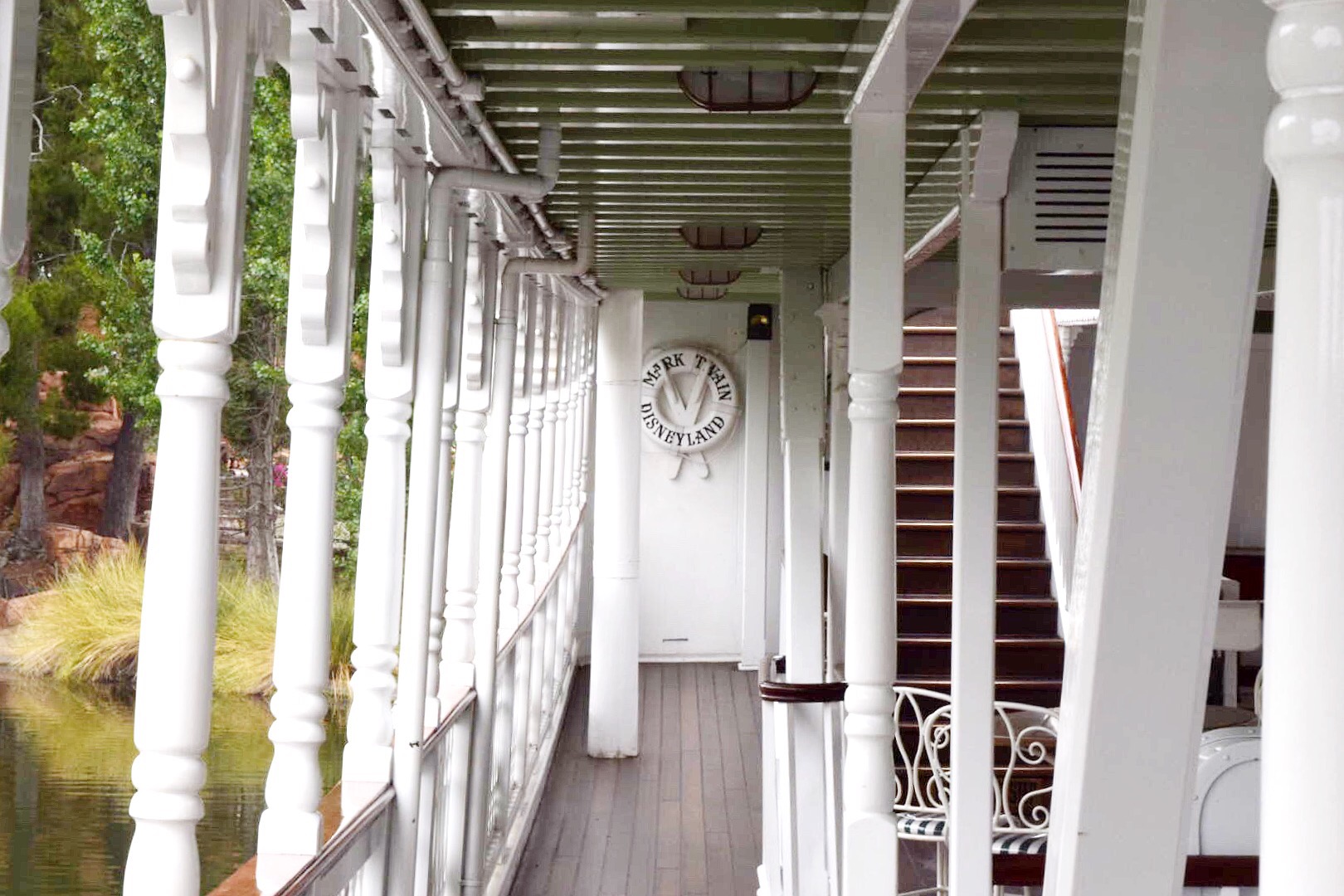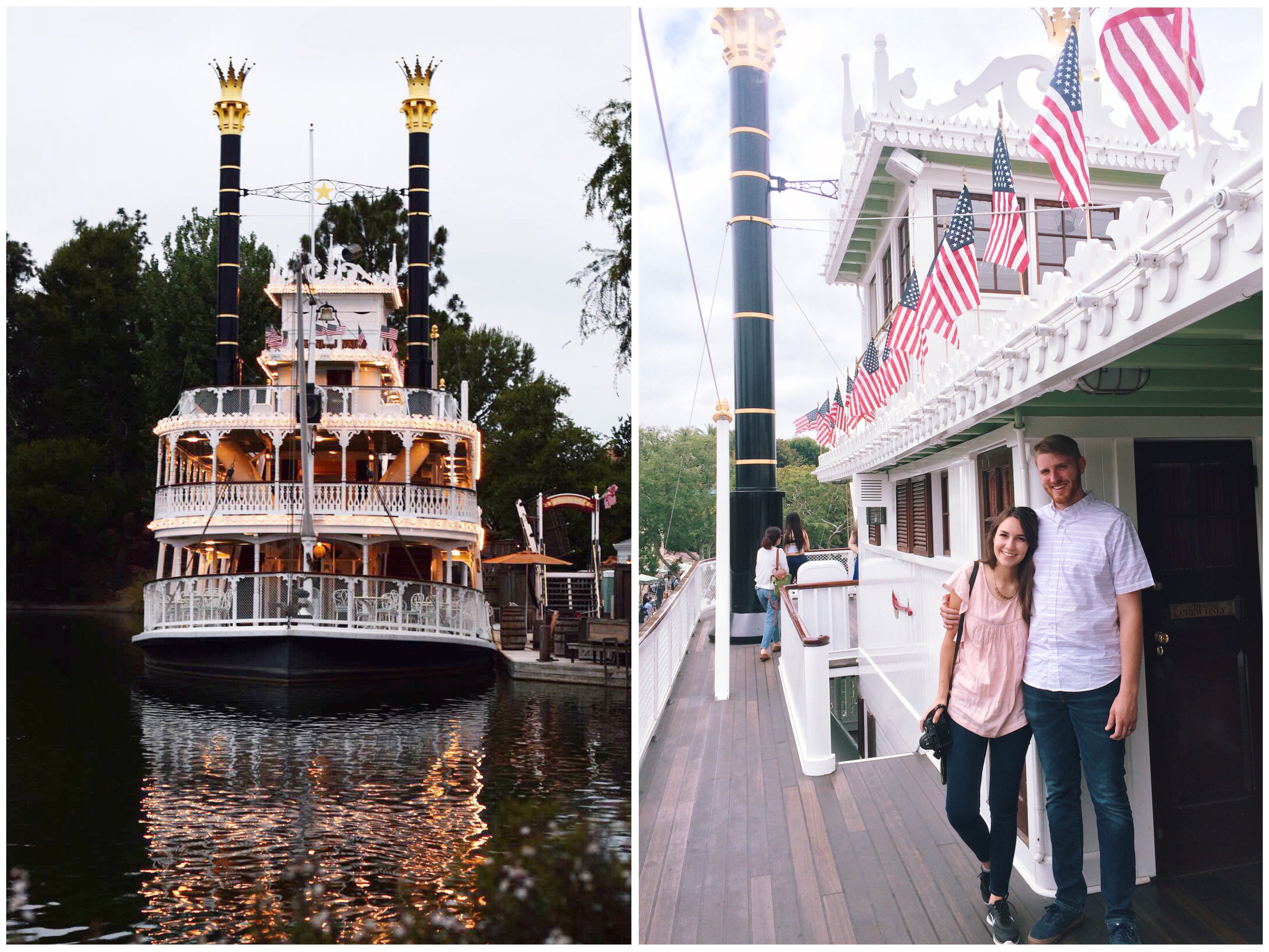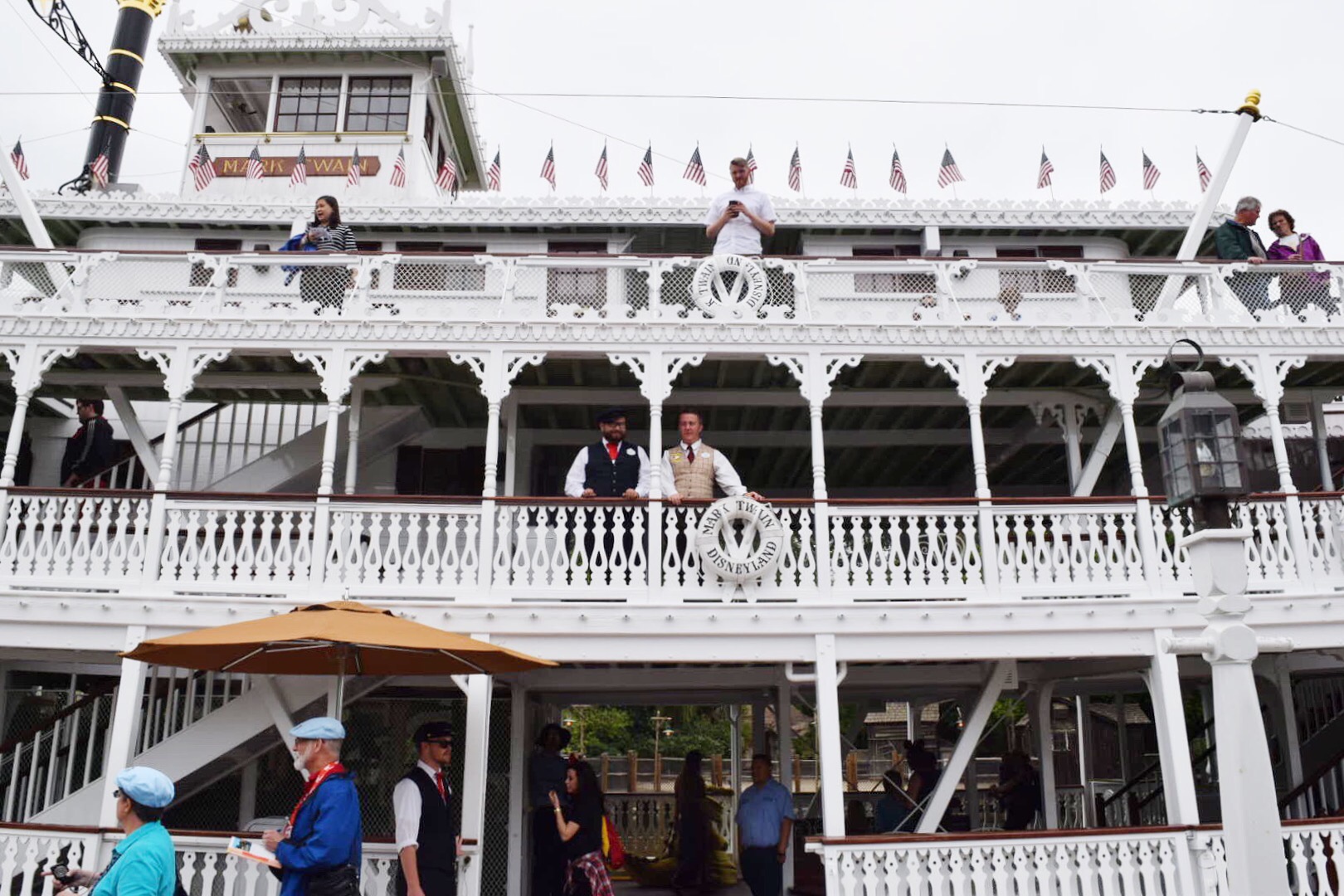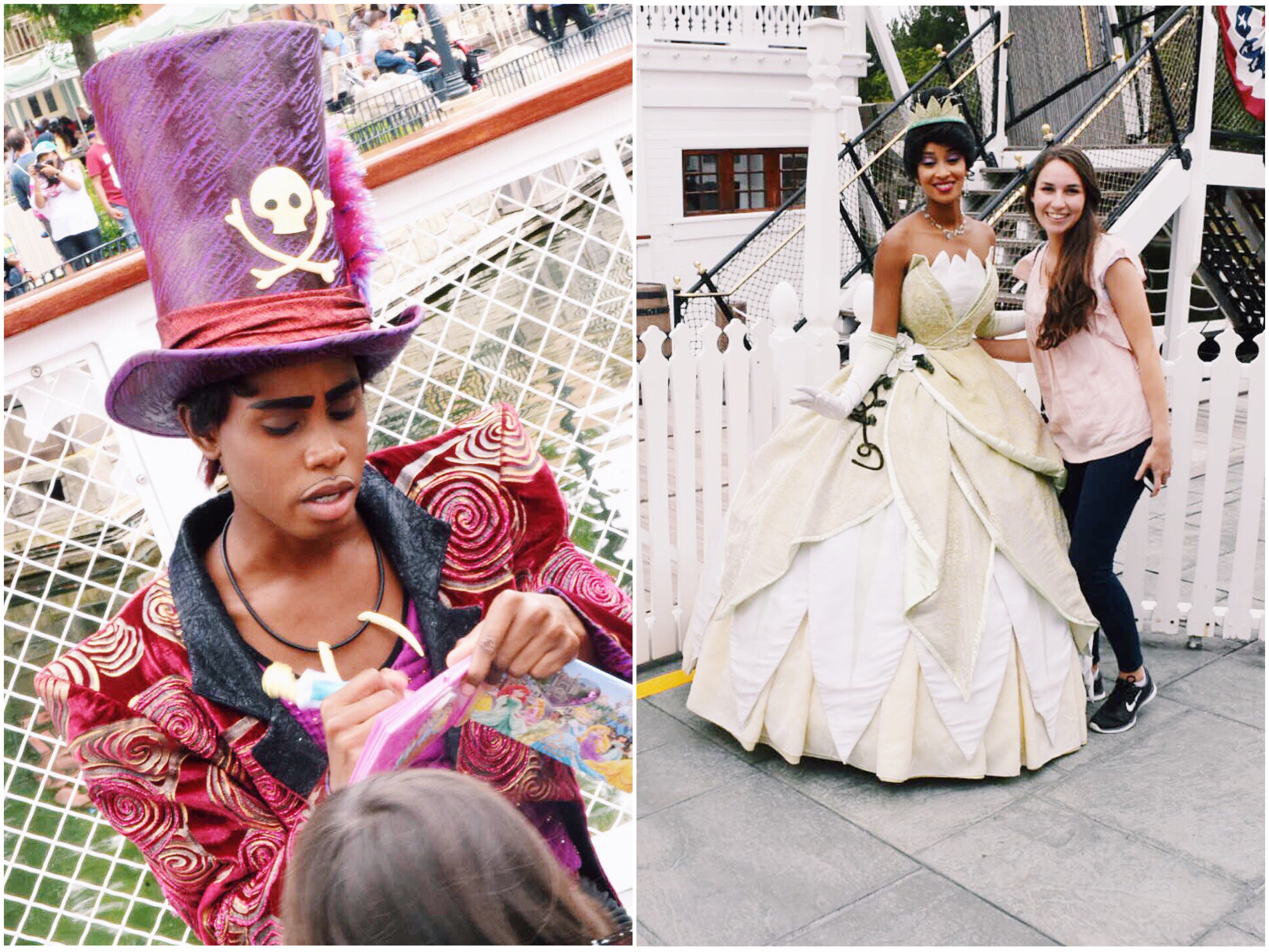 i finally met tiana! when she asked me what my name was, she said in her cute southern accent, "that sounds just like my name!" haha! we also saw dr. facilier and louis on the river boat! oh my goodness every time i'm in new orleans square it makes me want to visit the south something fierce!!! i sure hope we can go in the near future. for now, i'll have to stick to disneyland ;)
it was honestly such a weird day. we were walking across the bridge to the castle when we saw a huge crane-like bird killing and eating a huge fish right in the water! then it proceeded to swallow it whole!! we couldn't believe our eyes! we also witnessed a lady's wheelchair get stuck in the tracks and she fell out and was on the ground for so long as the parade was starting to come toward her! they were taking so long and we were all watching until they whisked her away right at the last minute! it was crazy.
we were able to do just about every ride we wanted to on this trip which is always good. sadly, the fireworks show was cancelled again. i have the absolute worst luck every time i come to disney! i hate thinking about it even now. it's so sad that i will never see the disneyland forever show, even though i have been three times while it was going! but…life goes on. paint the night was as amazing as always and we had fun going on the jungle cruise at night instead of watching the fireworks.
sorry for alllll of these pictures! riley always tells me that i post way too many unnecessary photos, but i can't help it! haha! i hope you all have a great weekend! we're off to a family camp trip in idaho!
watch our snapchat video below! with footage of the crane eating that fish whole and a look jnside the blue bayou!