We've been lucky to have quite a few of our friends visit us since we moved here, but i've been the most excited about my mom finally coming to town! she had never been to washington before so we tried to show her only the good parts of it! of course, there was a ton we didn't have time for, but we got quite a bit in! lucky for her, she came right when the weather finally made a turn for the best. the sun was out the entire time! don't worry, she got to experience the dark rain when we went into the mountains to see snoqualmie falls ;)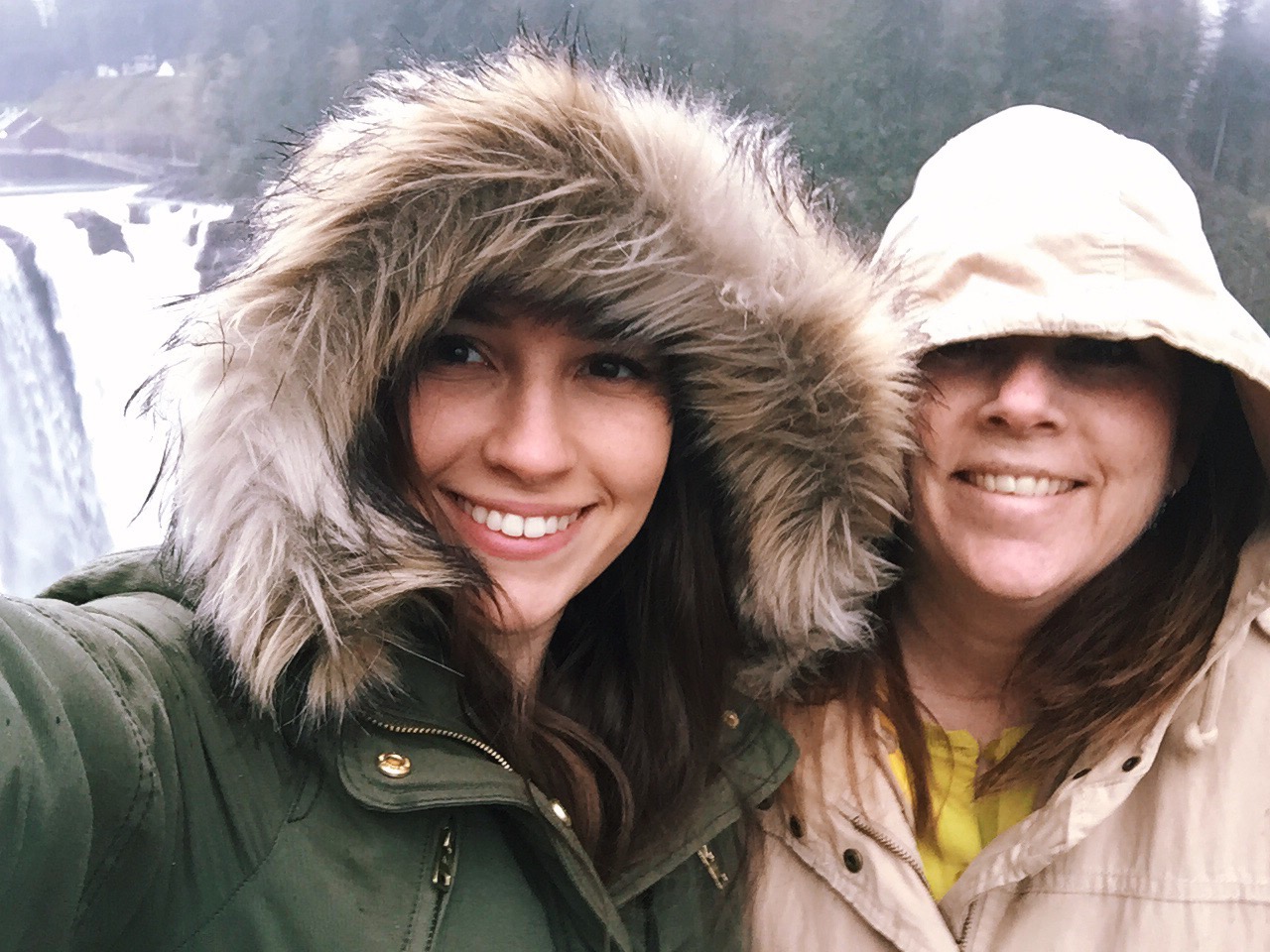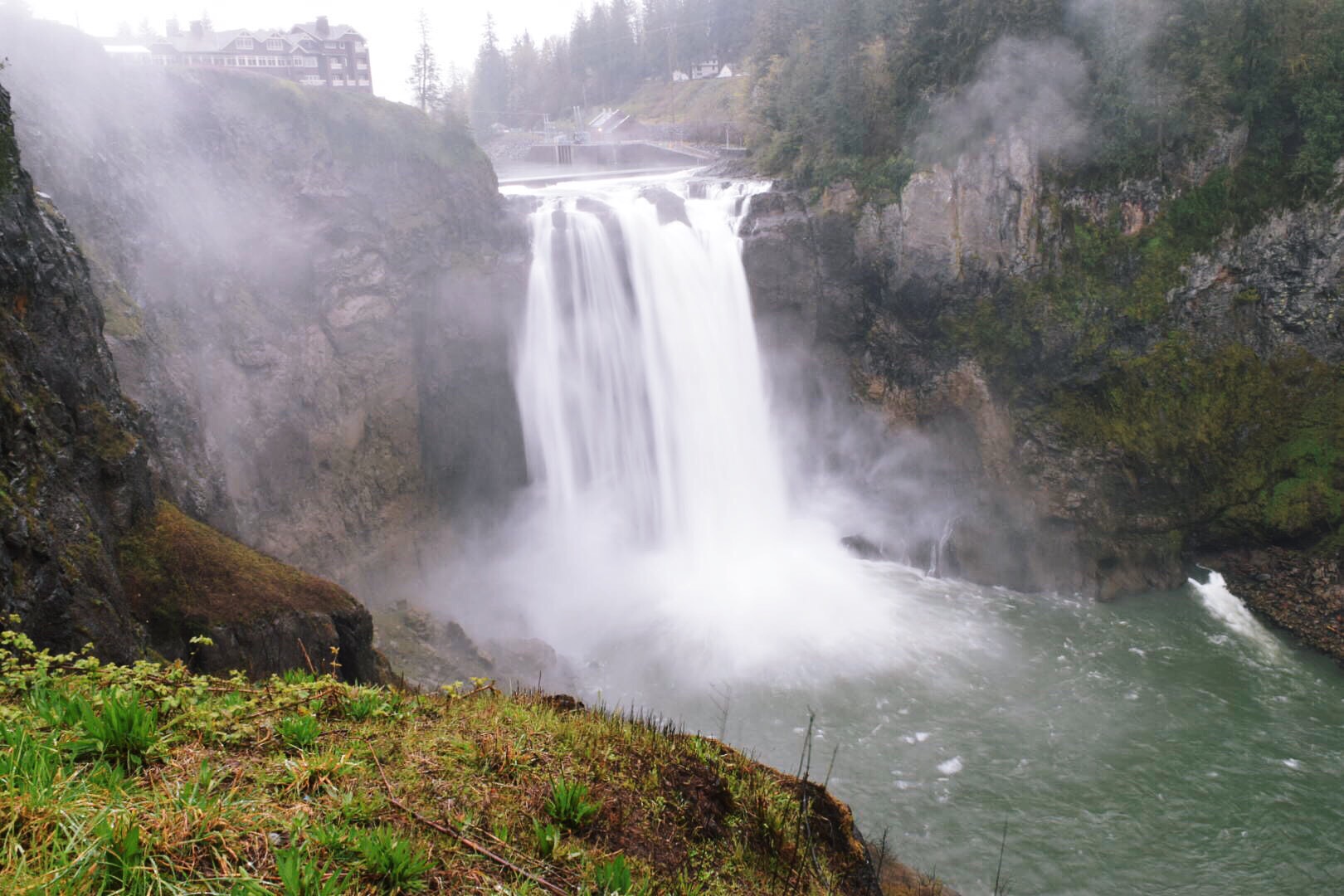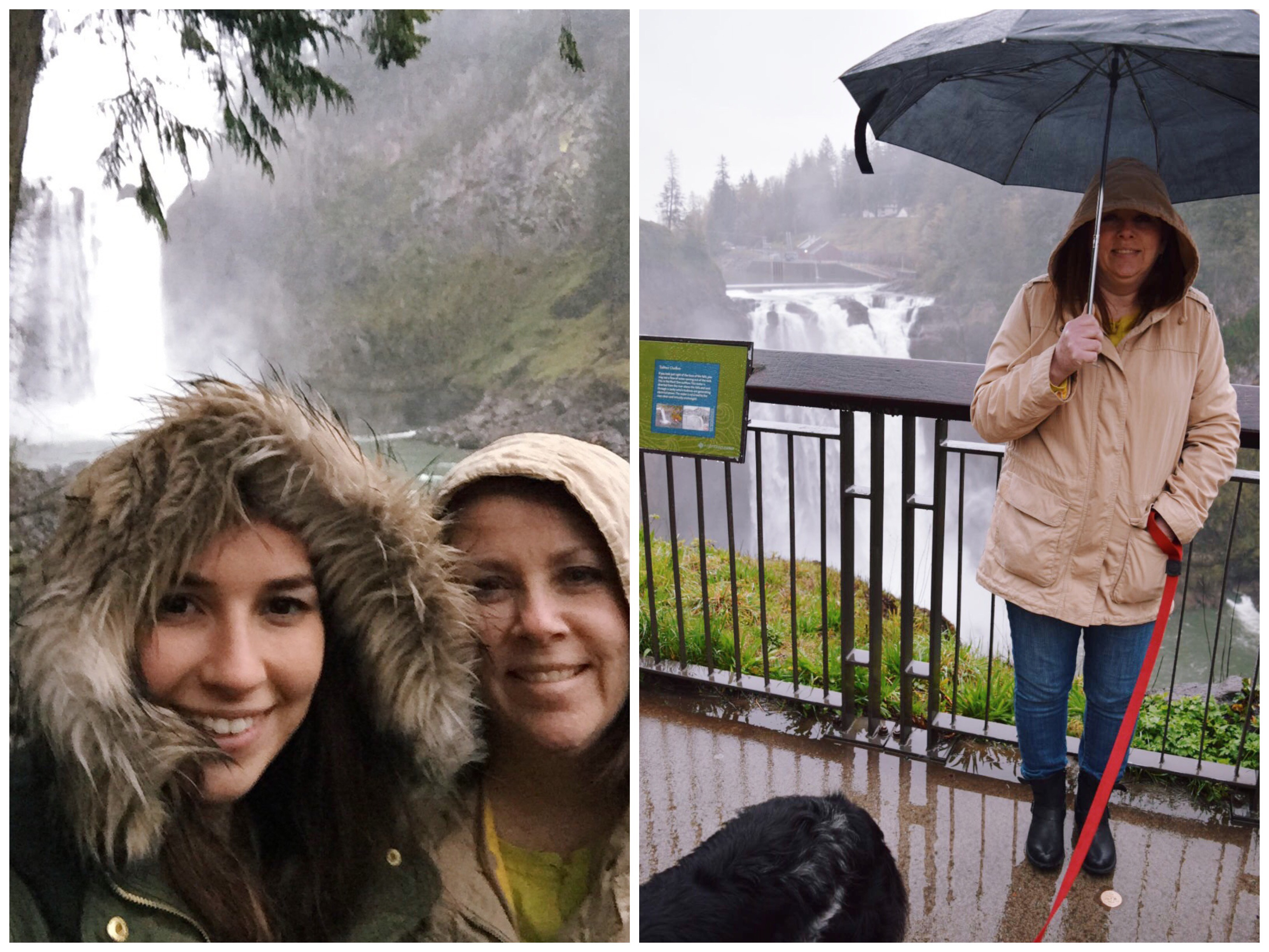 i recently started watching twin peaks on netflix so it was fun to go back to the falls where the show was based. plus my mom watched it back in its hey day so we were able to talk about it a little bit :)
we are definitely not pros here like we were in salt lake, so there were days where i had no idea what to do! but i started off with showing her some of the 10 things i hate about you spots! first, we went to tacoma to see stadium high school. this time we got to walk around since school wasn't in session. we peeked into the windows and were amazed at how perfect it looked! it looked like it was straight out of a movie or tv show. it all makes sense now :) afterwards, we found a delicious burger place called shake shake shake. it's a fun retro diner but i was disappointed that the employees weren't dressed to match ;) but the food was amazing so i can't wait to take riley back there.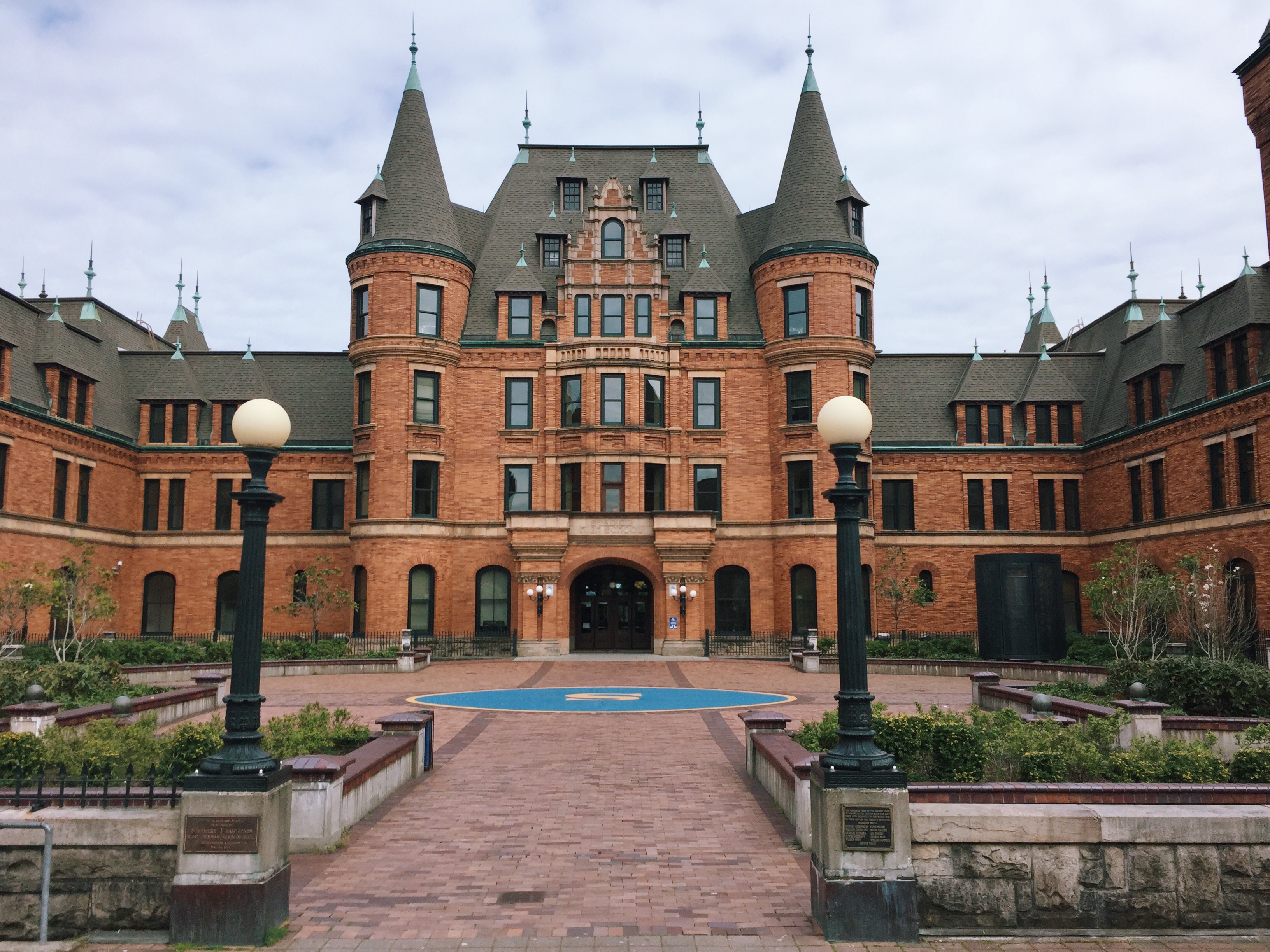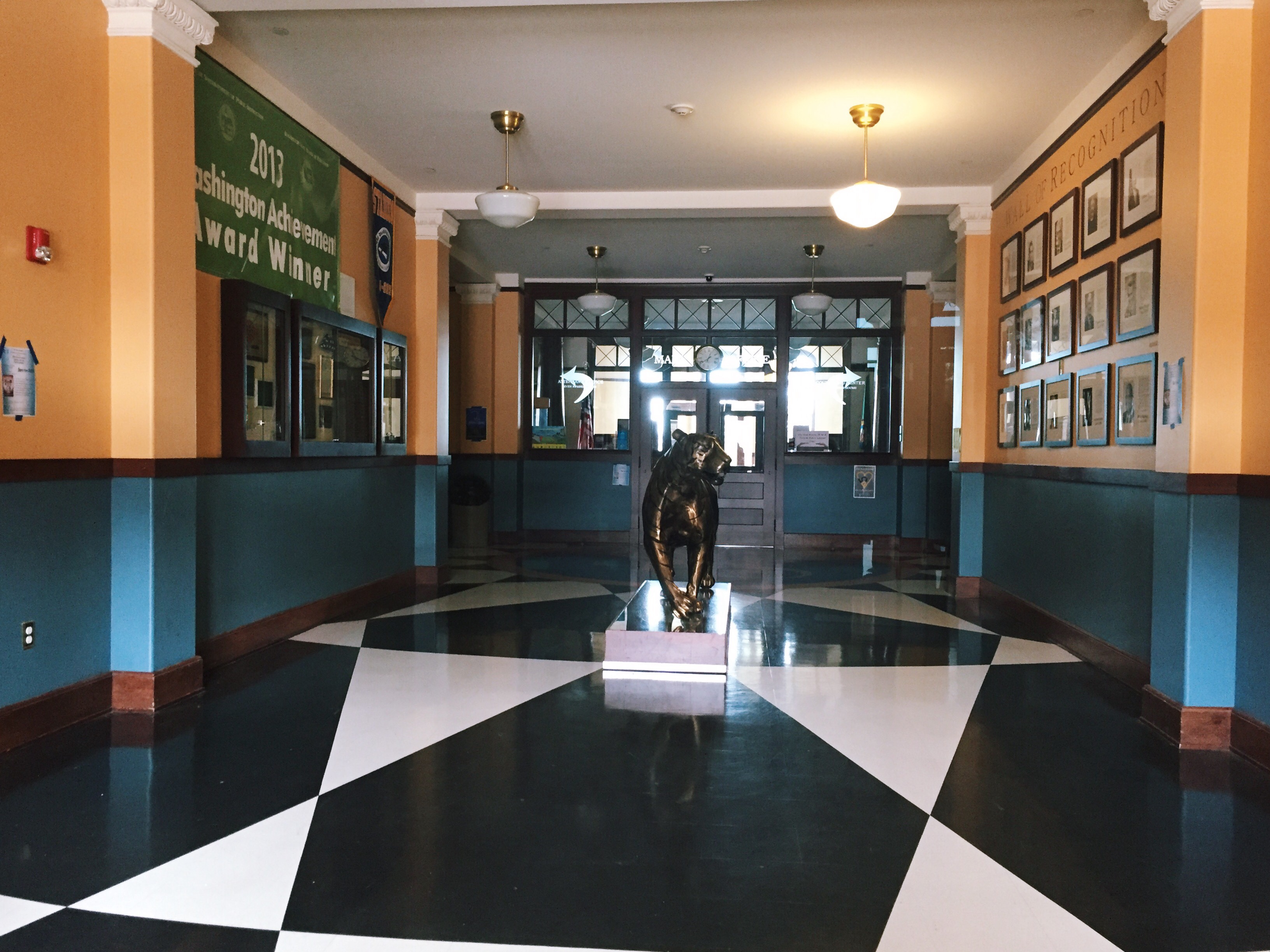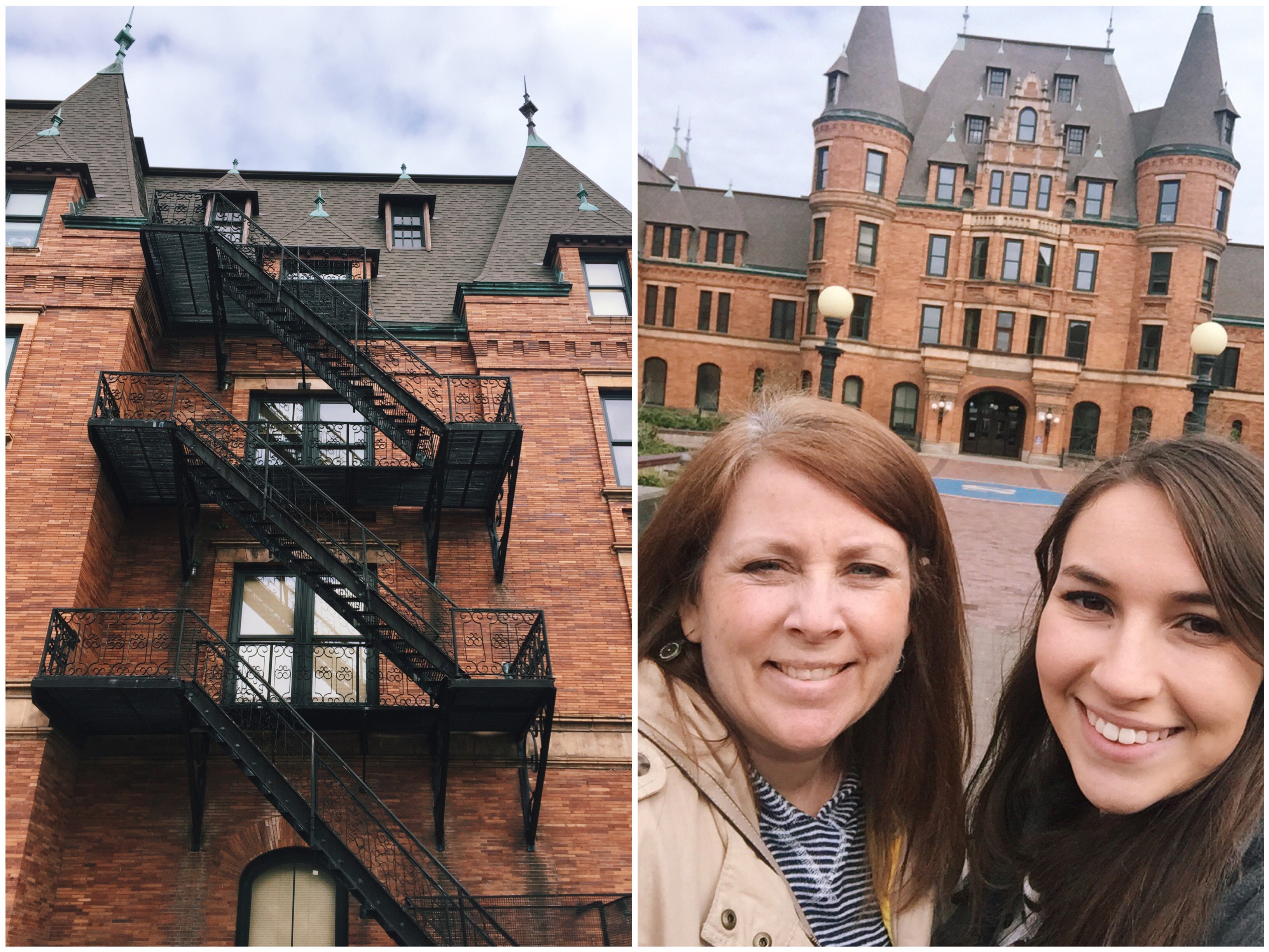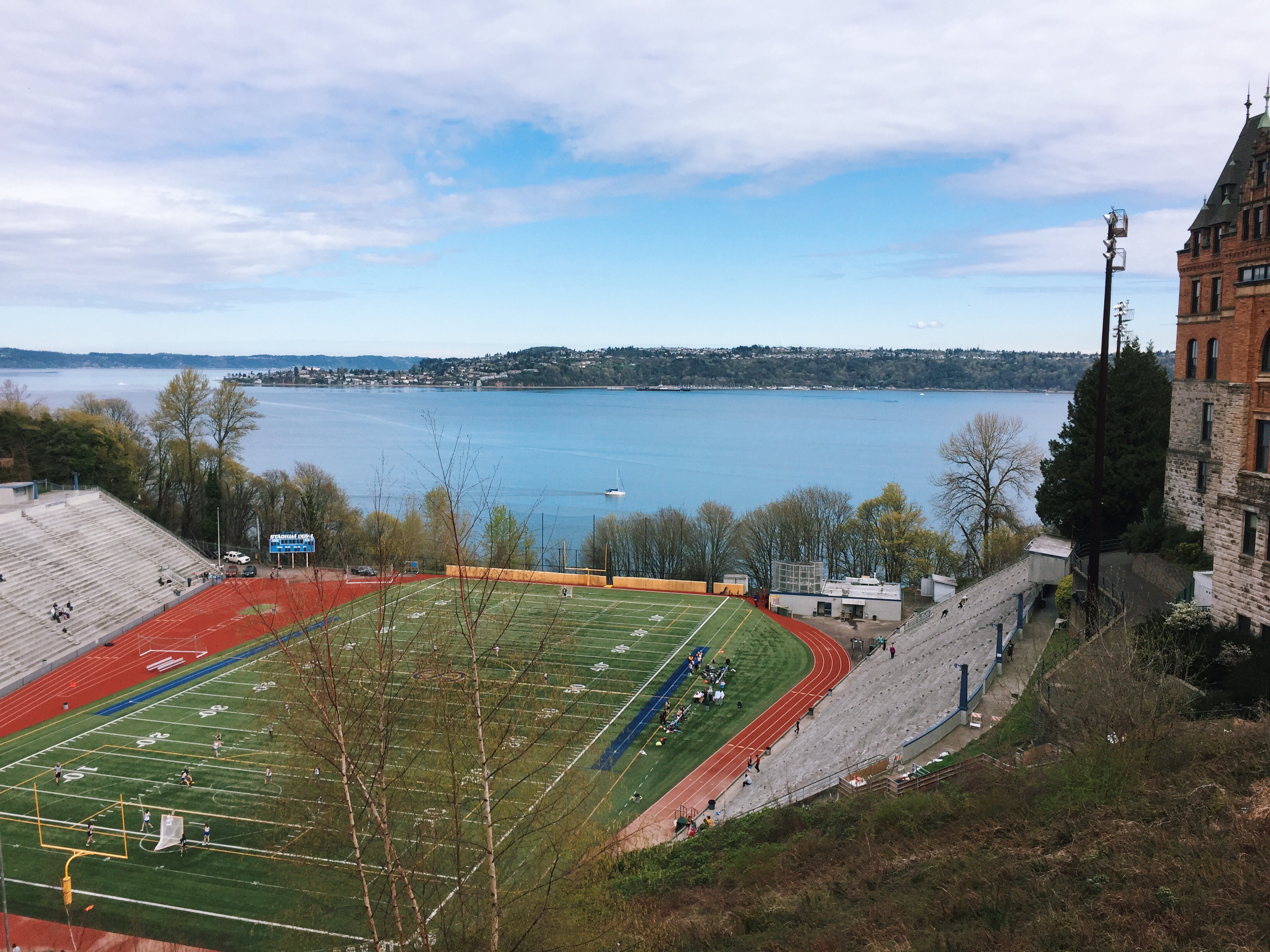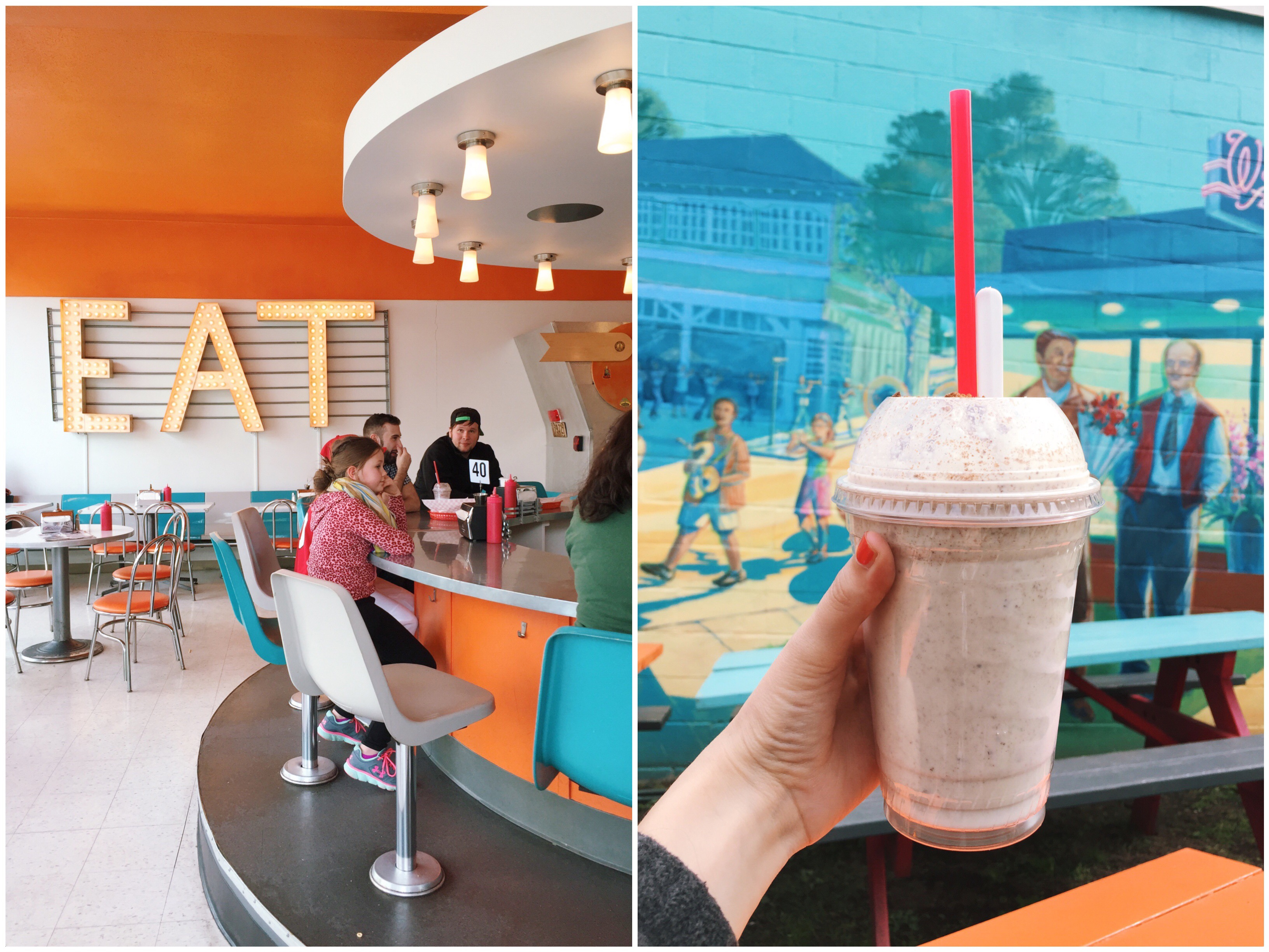 after tacoma, we spent some time walking around gig harbor. it's such a cute town! i showed my mom my favorite house and turns out, it's for sale! who wants to buy it for me? ;) koda also had fun walking around town with us and meeting all kinds of pups!
then we went to see the fremont troll. it's so weird and random, i wish i knew its history. does anyone know? i guess i should google it :) and another great spot from 10 things i hate about you: kerry park. the best view of the city! it was super crowded so we found an empty park to watch the sunset over the water and mountains. it was so pretty! we also made sure to do a little house stalking because the houses in this area are ridiculously dreamy!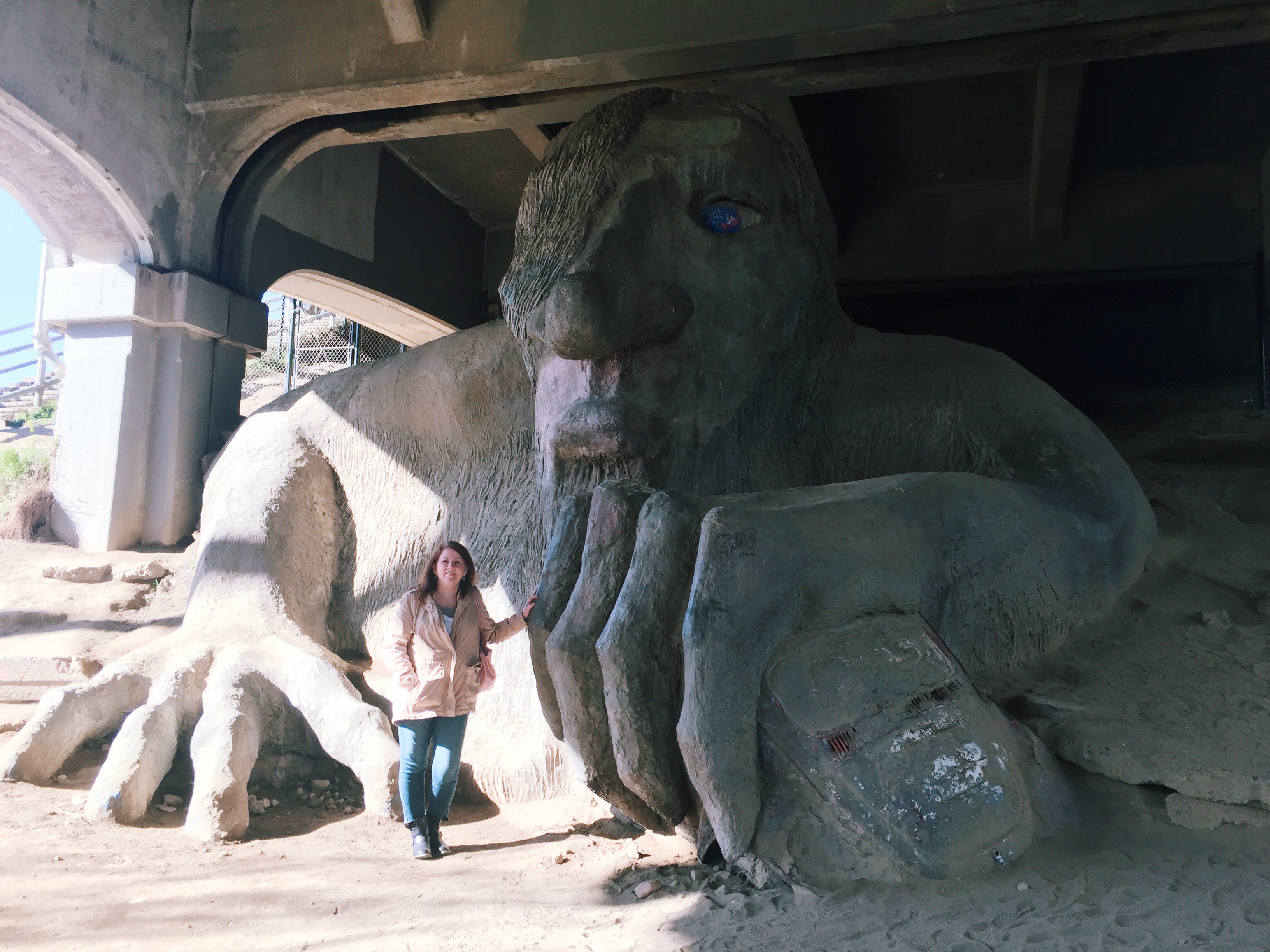 Happy hump day! this week, I'll be posting a little more about my mom's trip to seattle, then our trip to oahu! thanks for reading, friends!