Today and next week I will be posting small posts from our trip to Kauai! I thought that would be better than one or two suuuuper long posts! So, here we go!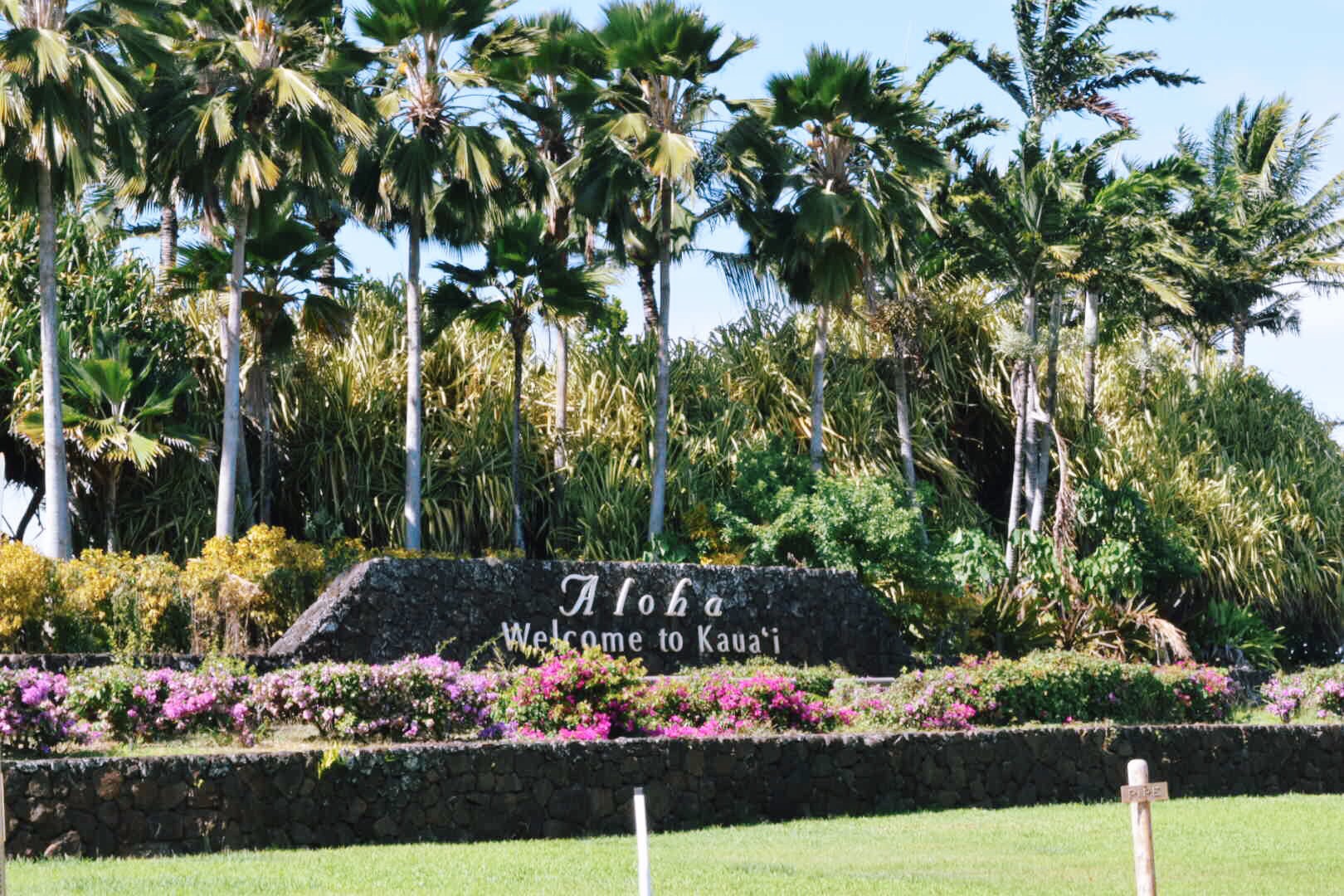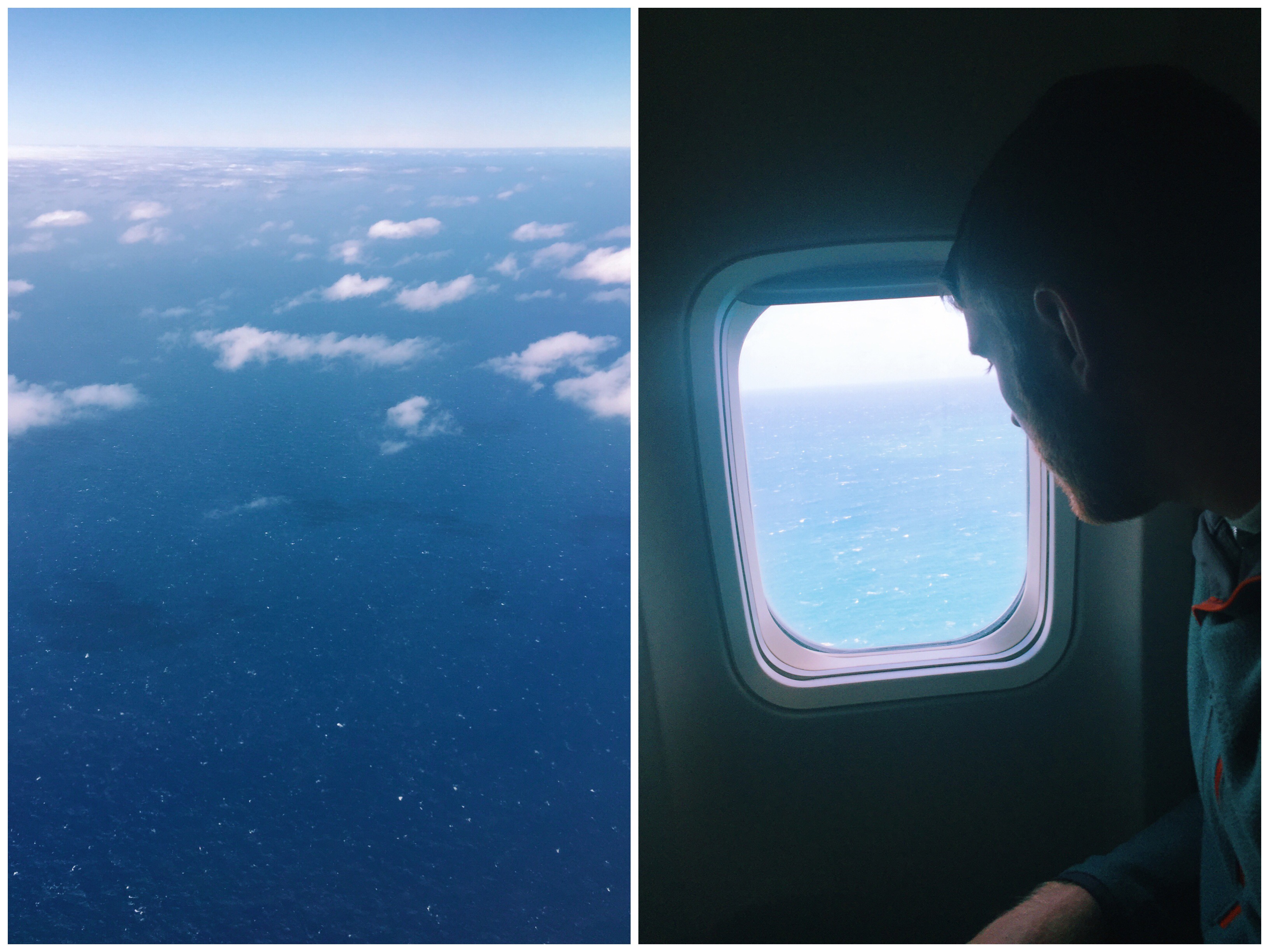 there were so many things that i loved about kauai! first, it was so extremely different from kona. i think it's more of what you picture when you think of hawaii. it was so tropical and ridiculously lush. my mind was blown by all of the different plants, trees, and flowers! it was so green and colorful. i loved it! i also love that buildings are not allowed to be built taller than a palm tree and that most houses and business are painted green or blue. Not sure if they do that so the buildings blend in with their surroundings, but it just feels so hawaiian! it's also a cool island because it didn't feel very touristy. there is so much to explore and so many outdoor activities that we didn't even get to do! and to be honest, we loved the wild chickens! they were everywhere! we were such tourists always trying to take pictures of them haha! but i also loved waking up to them in the morning :) I think the best thing about Hawaii in general is how nice the locals are! They're so hospitable and easy to talk to (plus they never need to me to repeat my name ;). My goal is to make friendships with as many as possible! It would be so fun to visit them throughout the years.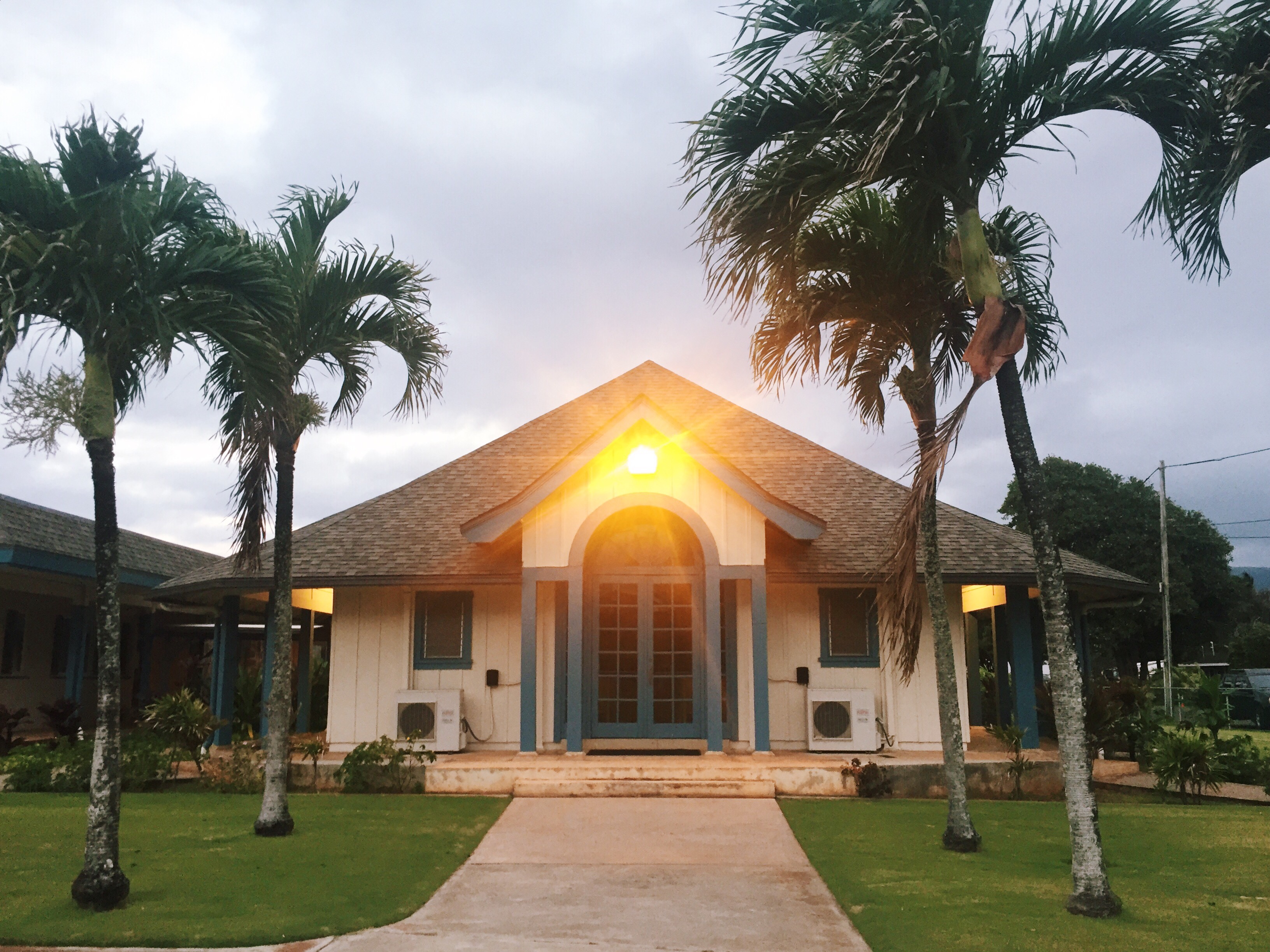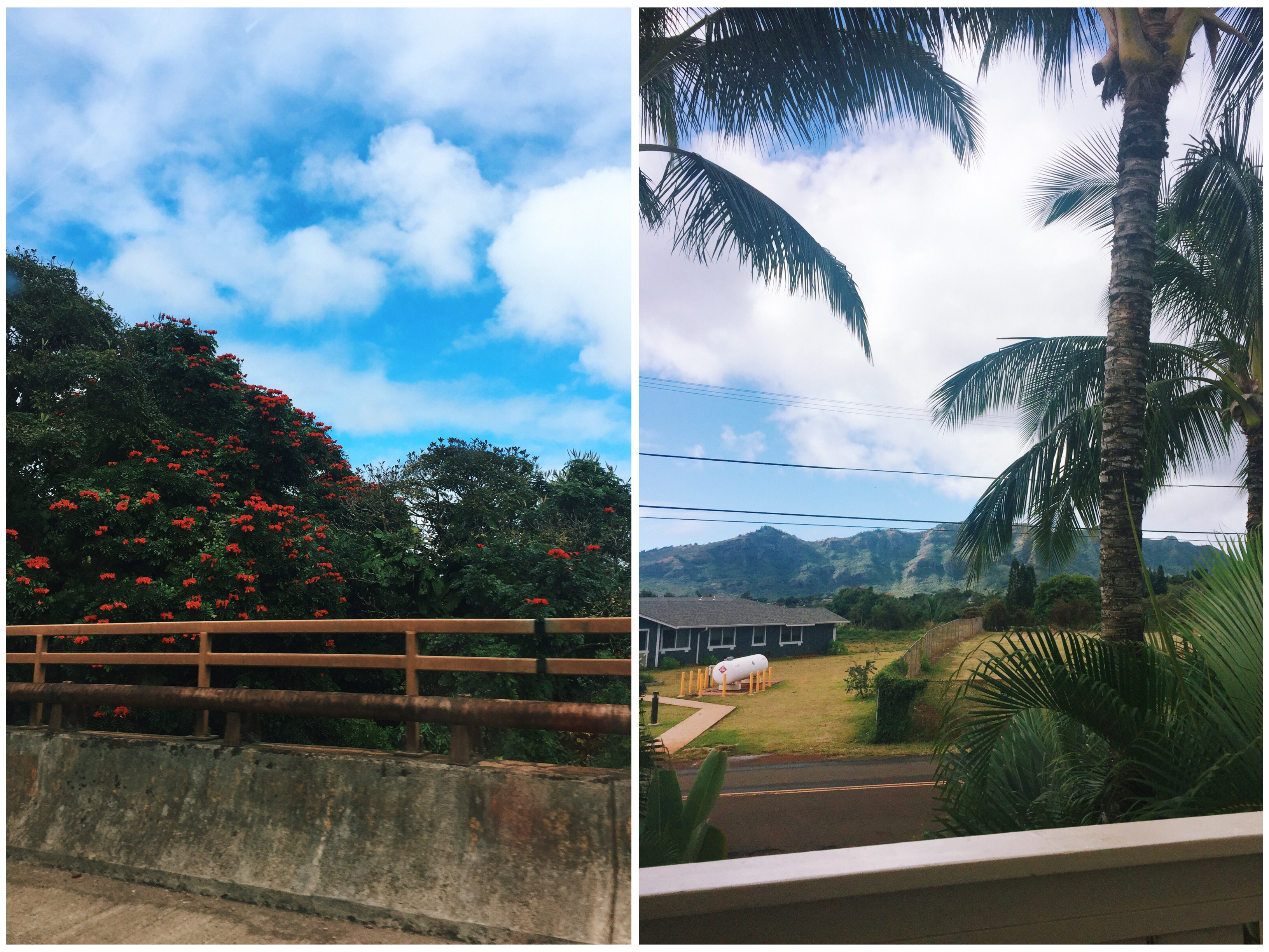 We stayed at the kawaii palms hotel and it was the cutest, quaintest place ever! We'll definitely stay there again, plus you can't beat the location right in Lihue. On our last night, however, they were booked and so was every single hotel on the island (we checked!) so…we hunkered down in our rental car in a church parking lot haha! It wasn't as bad as we thought it would be actually. Plus it was the cutest church building I've ever seen. It had blue trim and French doors throughout the whole chapel! I'm sure we'll never forget the time we slept in our car in Hawaii :)
Kauai via snapchat! from Kiana Peper on Vimeo.
here is our snapchat video if you'd like to see. it's a fun one! i also have a ton of real footage still on our camera that i'm hoping to put together soon! stay tuned for some more hawaiian goodness in the next few days!
Outfit details: dress, sunglasses (similar)