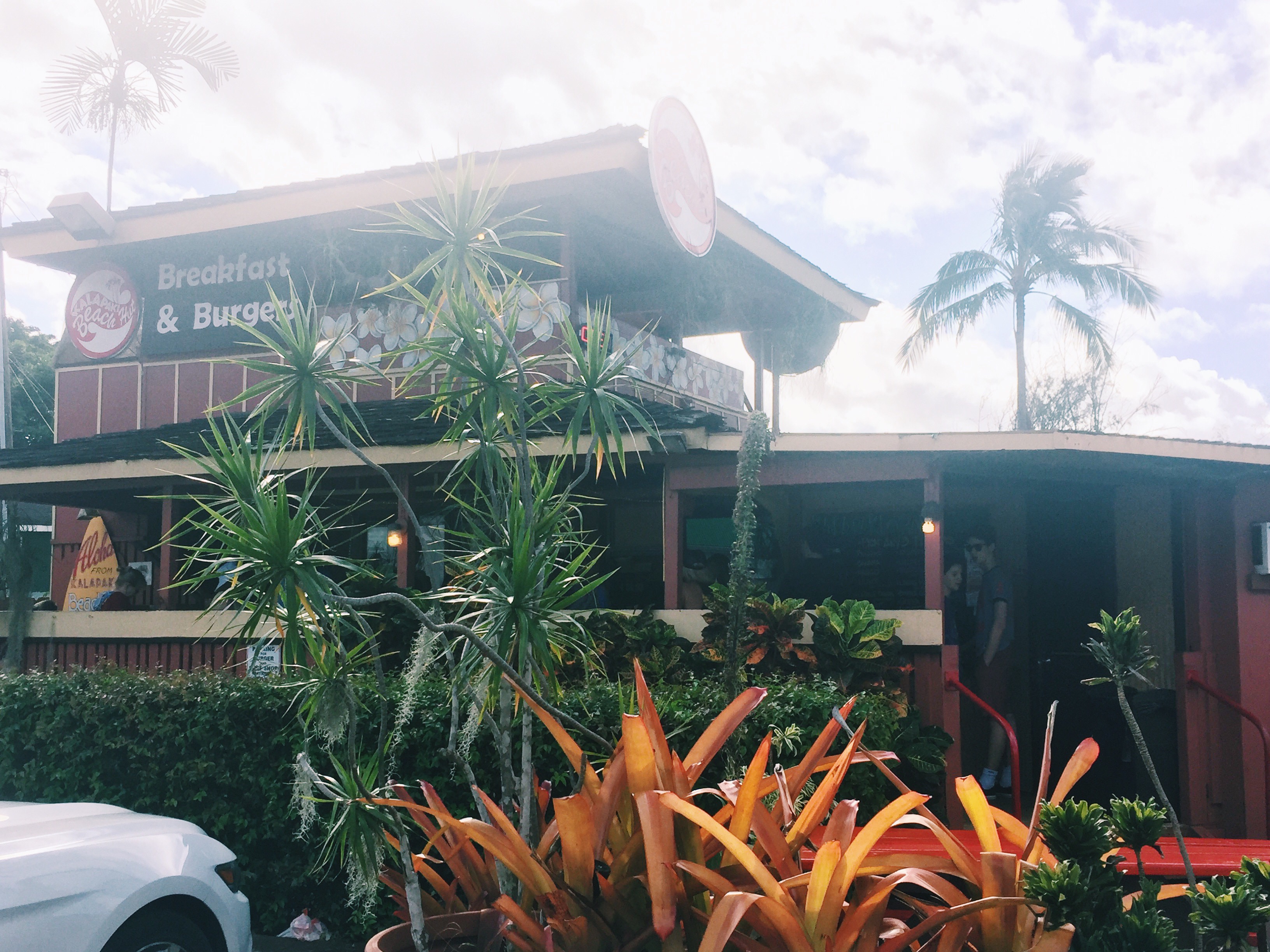 I think we can all agree that one of the best and most important parts of traveling is the food! So I thought i would share all of the delicious food we ate while we were in kauai last week! we also got a few suggestions for some local spots so i'll share those with you as well :) and i apologize because most of these were taken on my phone :/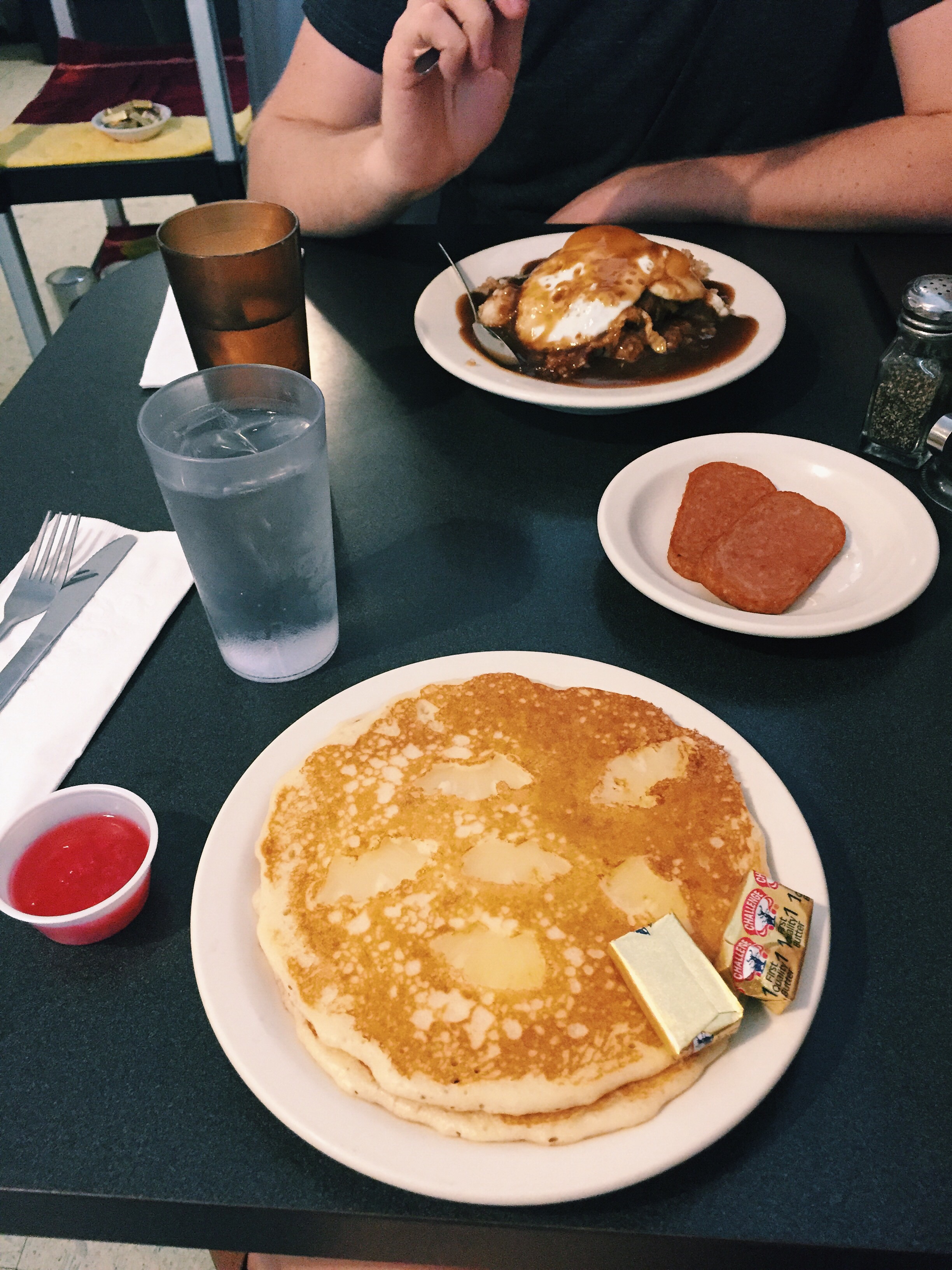 Tip Top Motel Cafe: A true local favorite…we were literally the only tourists and i'm sure the locals were annoyed to see us there. just kidding, they are the nicest people! this is a cafe at the bottom of a motel– you wouldn't ever think to go there especially because it's on a random residential street. we ordered the pineapple pancakes with the special jam and the loco moco, plus a side of spam :) the portions are big so come hungry! they are also famous for their oxtail soup ad fried rice, which we'll have to try next time. they close daily at 1 pm i believe, so get there early! this was our favorite restaurant we visited!
monico's taqueria: the owner previously owned a mexican restaurant in east L.A., so you know it's gonna be good! and it was! i ordered the shrimp quesadilla and riley got the seafood burrito. riley ate his in record time haha! :) we highly recommend! and the service was amazing! i swear it is so easy to make friends in hawaii!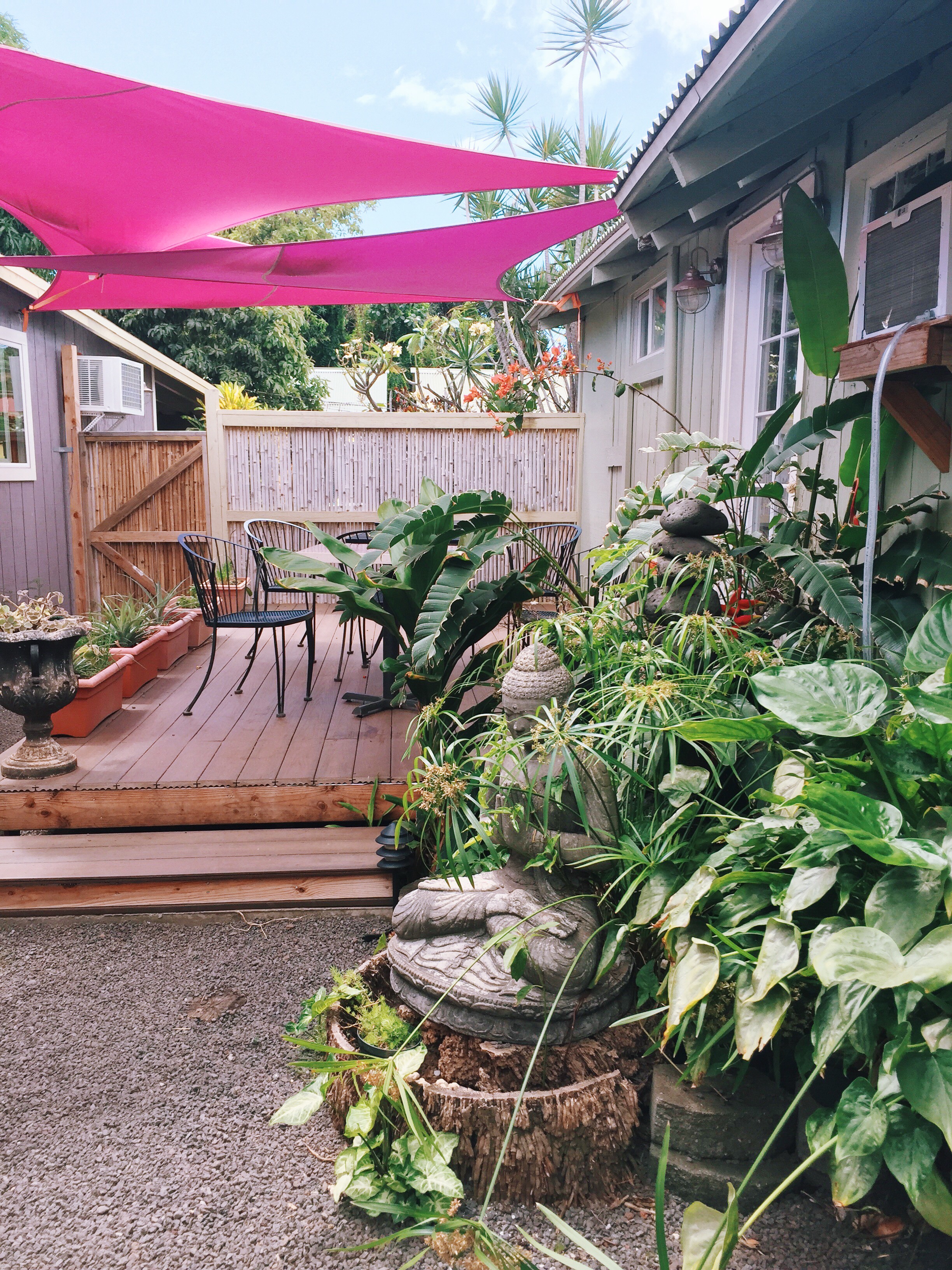 popo's cookies: this was a small cookie shop in hanapepe that we stumbled on. the lady who runs it took over the business a few years ago and has kept the family business and recipes alive! we loved her cookies so much and wish we bought more bags!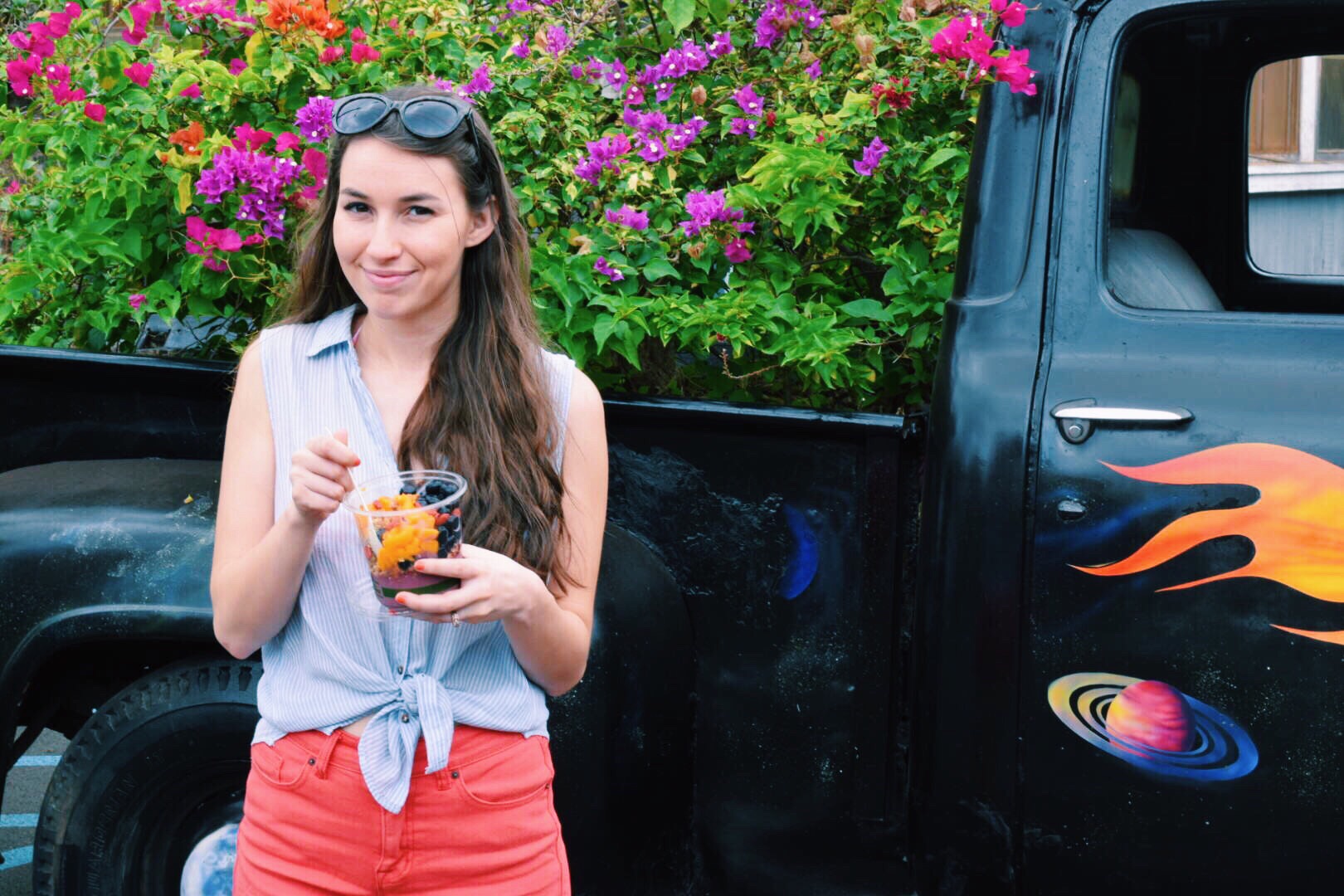 Acai bowls and shaved ice: i don't remember the names of these two but they are in the same building as popo's in hanapepe. both really great! oh and by the way…hanapepe is the town where lilo and stitch was based! (supposedly) so of course that got me excited :)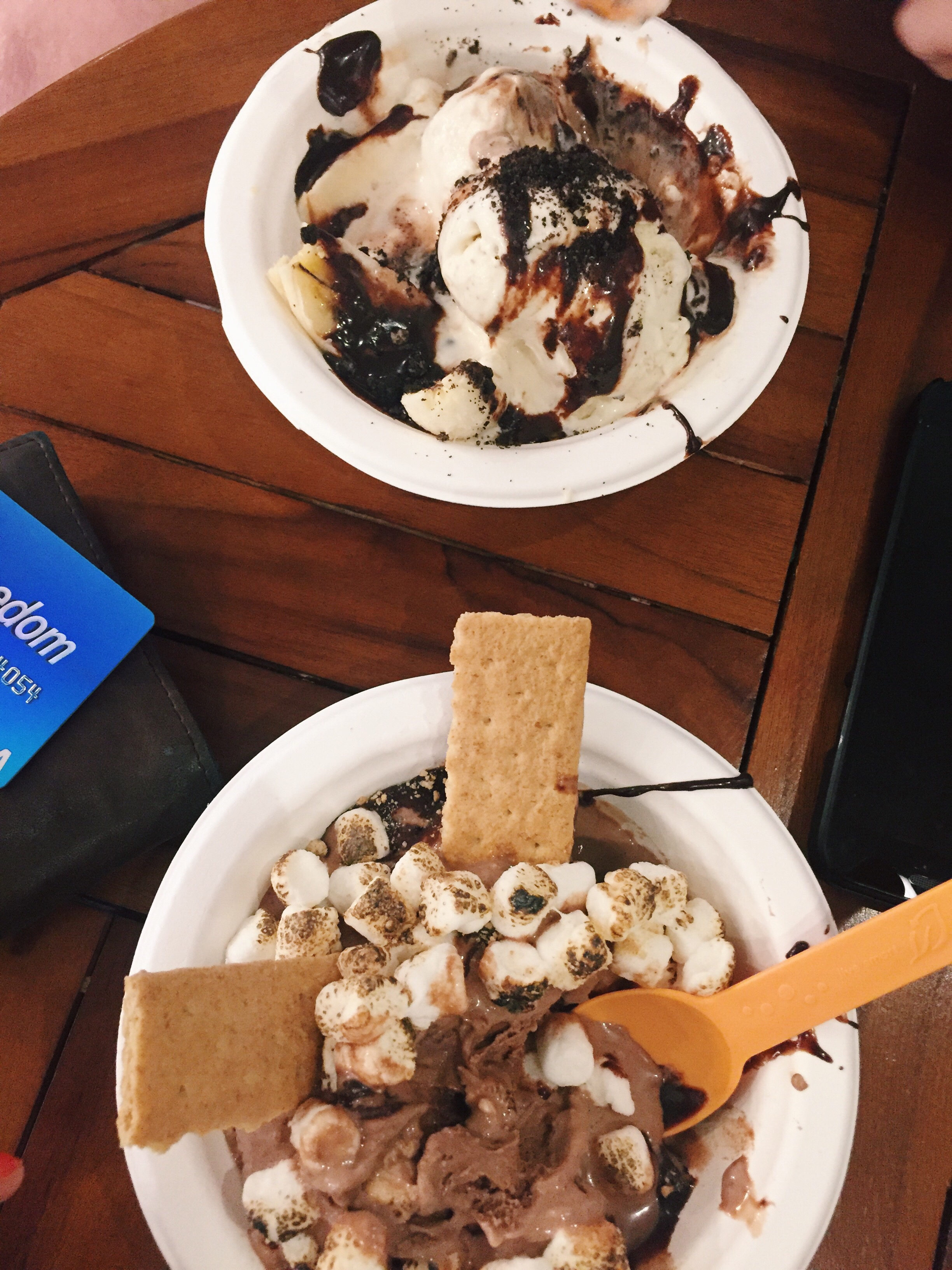 skinny mike's ice cream in kalapaki: the thing about hawaii is that everything on the island closes early. which makes it difficult when you're looking for a late night dessert or snack ;) one night, we found skinny mike's right before it closed at 9 pm. it was seriously such good ice cream! so rich and tasty! i don't know what it was, but it was just dense and delicious–i got the s'mores bowl of course ;)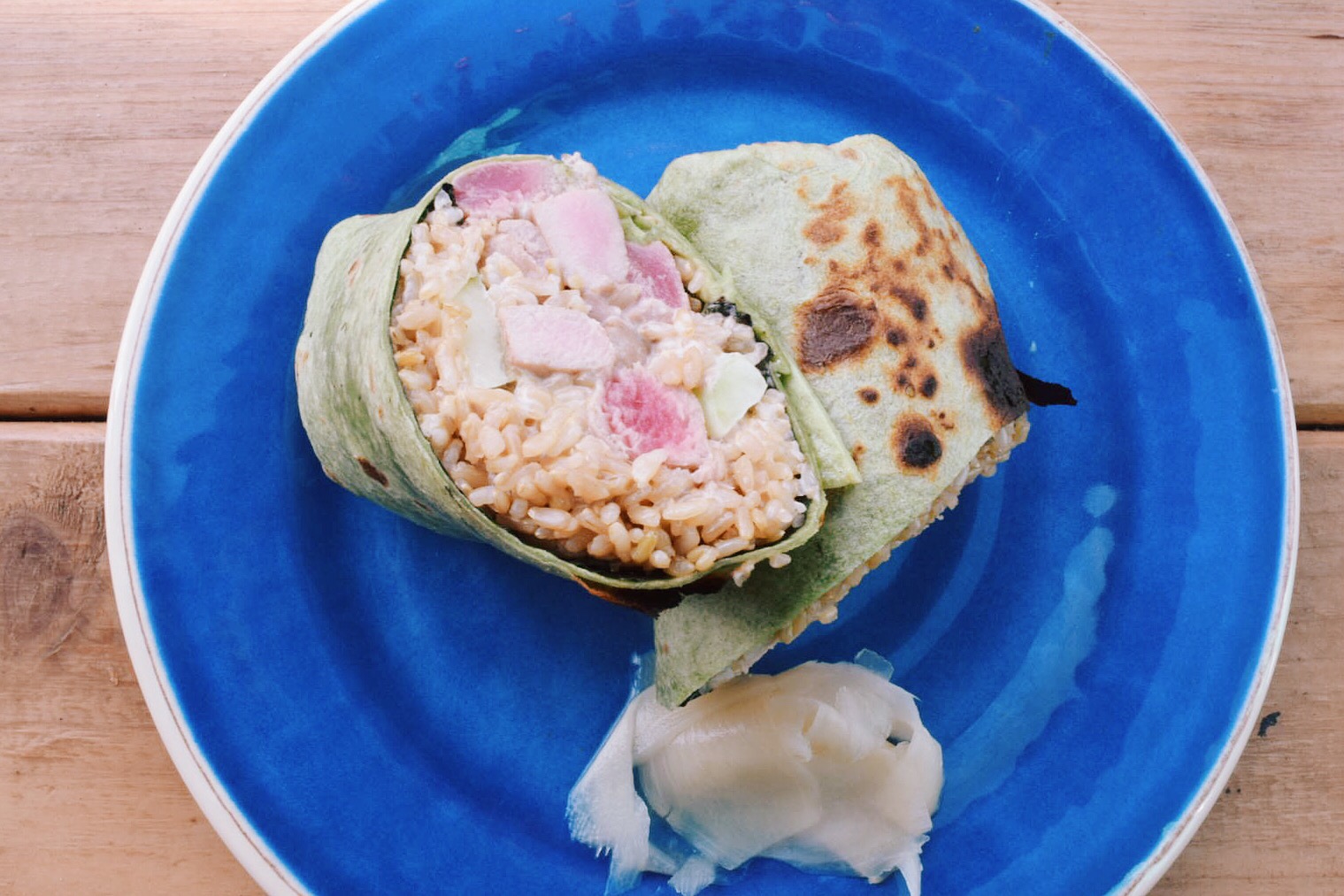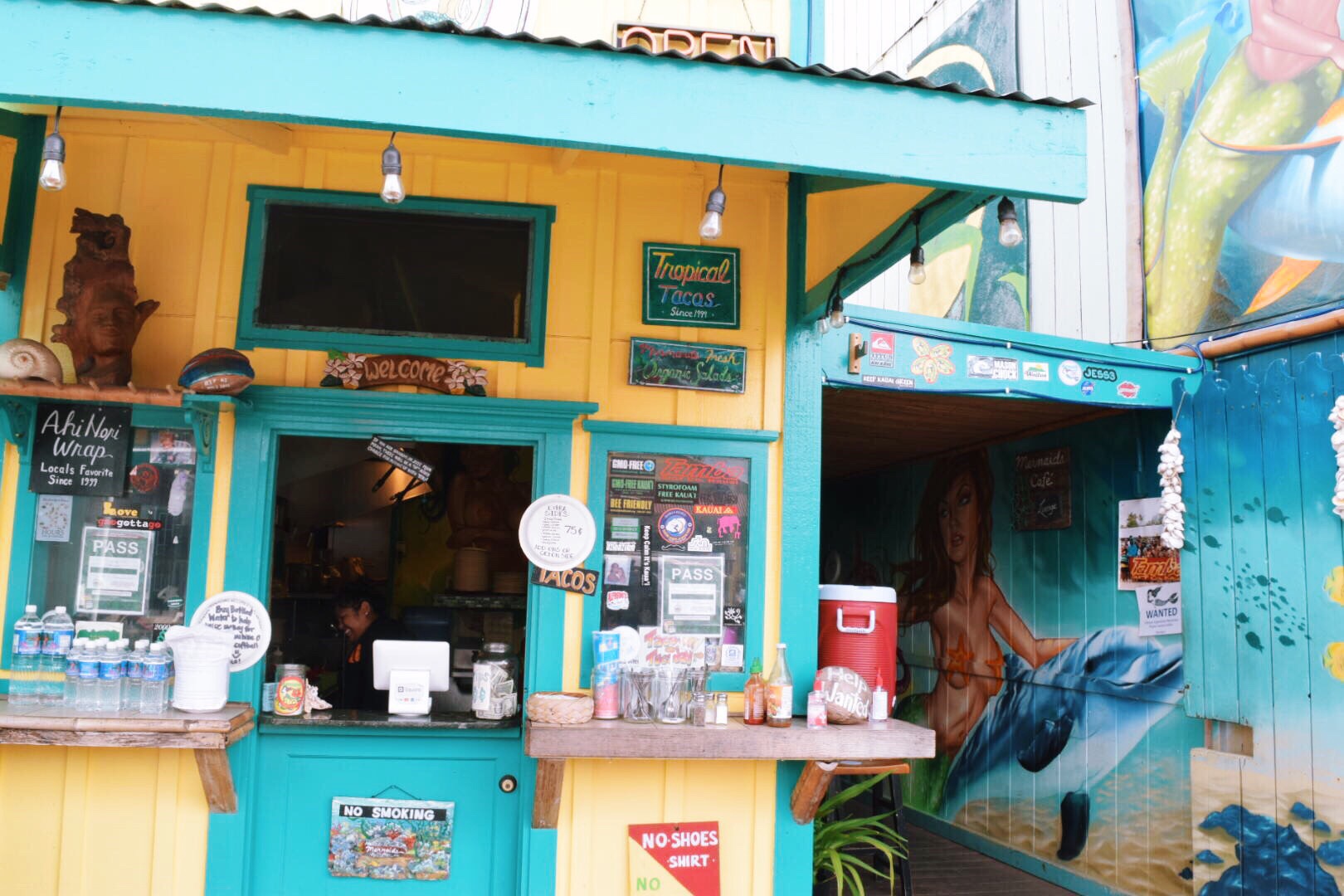 mermaids cafe in kapaa: another local favorite. a local recommended we get the ahi nori tuna wrap which is so good if you like cucumber and wasabi…which i don't :) i should've checked the menu for something else but it was still good! and riley loved it! plus, mermaids. oh and this one's also open till 9 pm!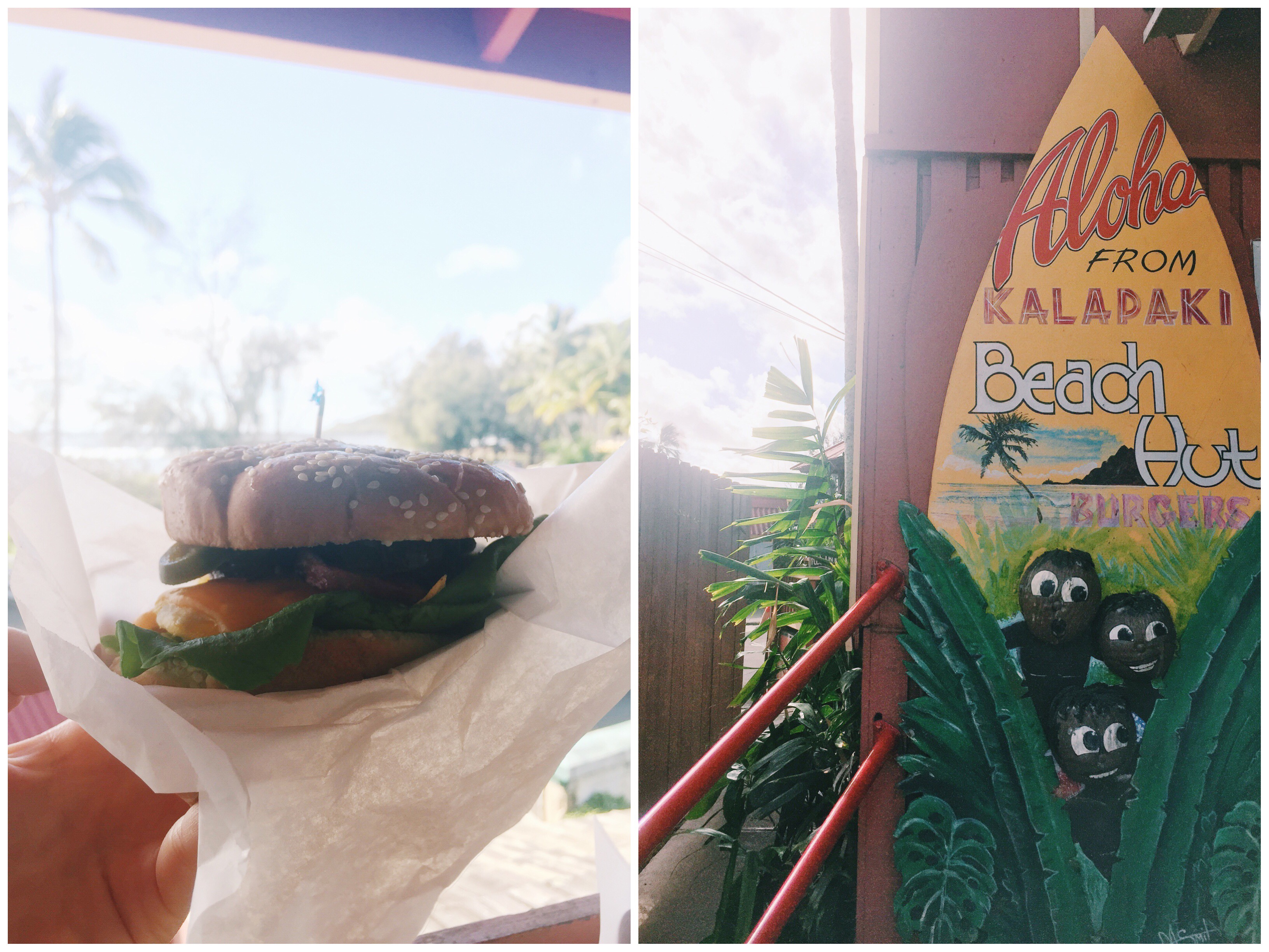 kalapaki beach hut: this place was just meh. not anything special and the service was terrible haha (locals didn't run it so there's your answer why) but we had a fun view of the ocean, chickens, and a group of 5 wild cats :) they also have shaved ice so i wonder if that would be good.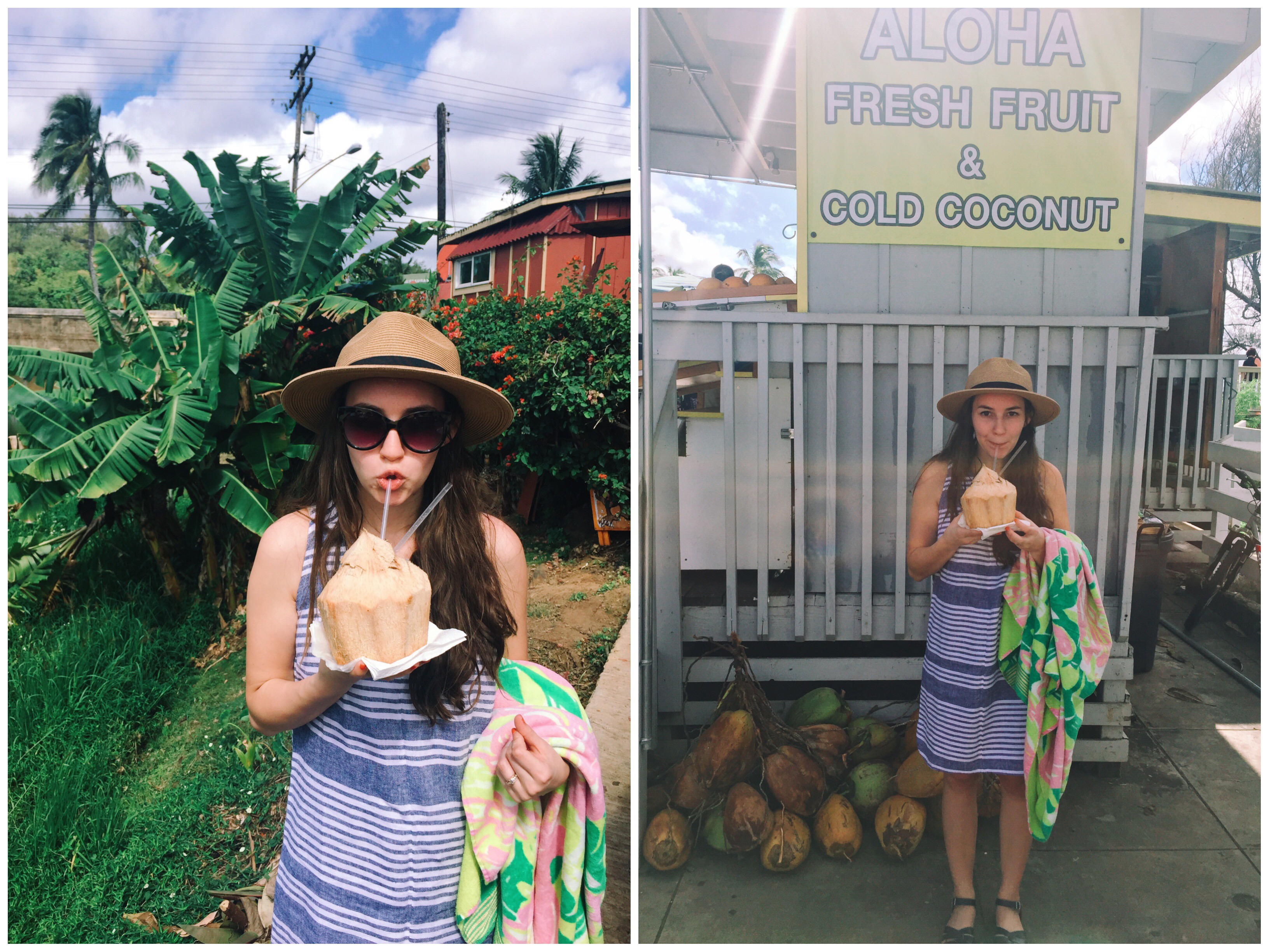 well that's everything we ate! oh, i also tried my first cold coconut and it was not what i was expecting haha i think it'll be one of those things that i will keep trying in hopes that it will be different and better, but it will always end up being the same ;) what are your favorite food spots on kauai? we'd love to check them out next time!!