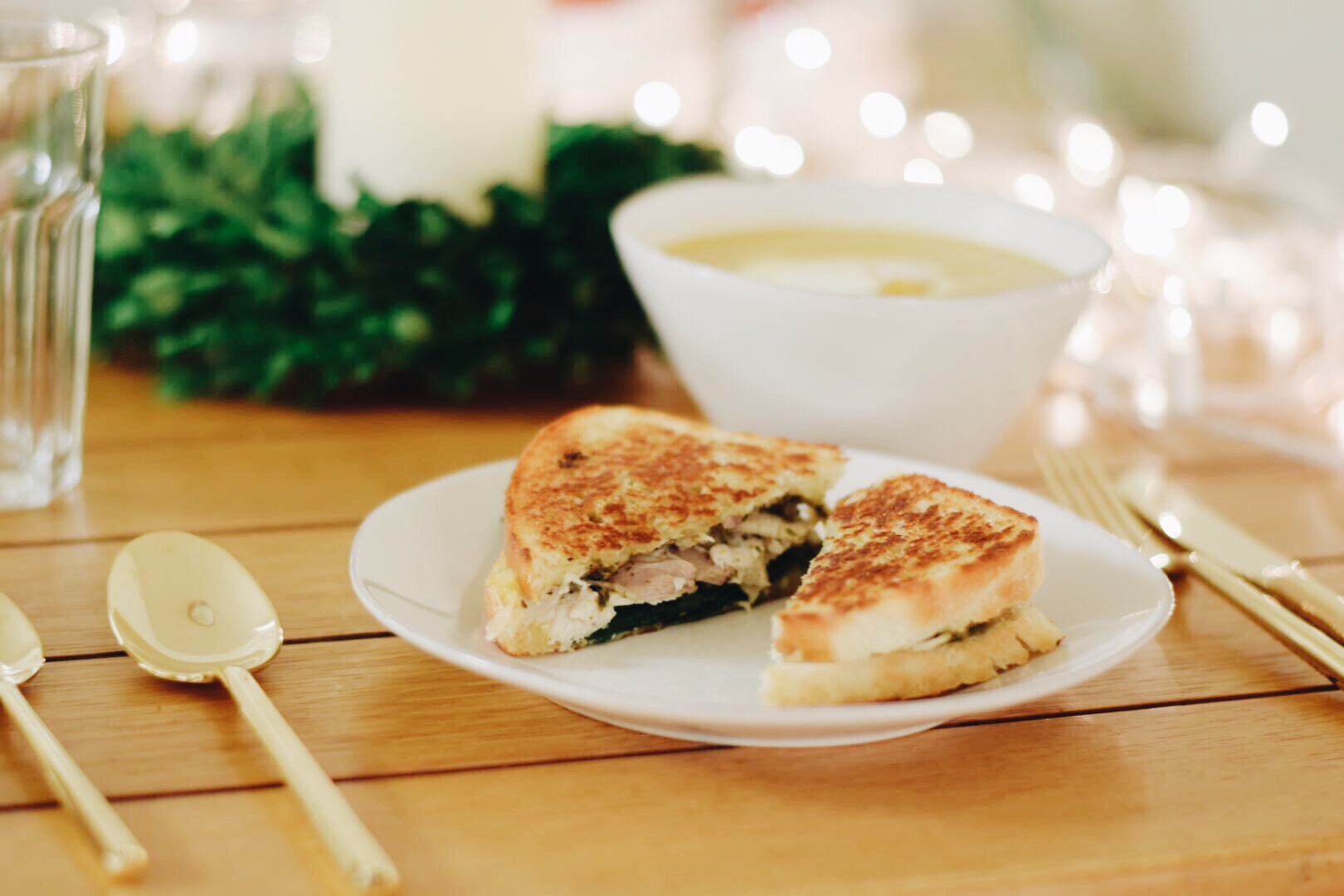 Happy Sunday! today we have a super yummy dinner for a cozy winter night! and by we, i mean riley because he's the cook around these parts ;) riley has two days off a week and loves to cook us nice meals on those days! i'm a lucky girl! the other day he made us homemade butternut squash soup (he makes this one a lot, you'll love it), grilled pesto turkey sandwiches, and homemade bread.
First, use this recipe for the bread. it made two loaves and it was so so good and moist! that's the worst word but the only way to describe a good loaf of bread or cake ;) Use this bread for the grilled sandwiches! The soup recipe makes a lot of soup so we refrigerated some for lunches and then froze the rest! See the other recipes below!
Let us know what you think and happy cooking!