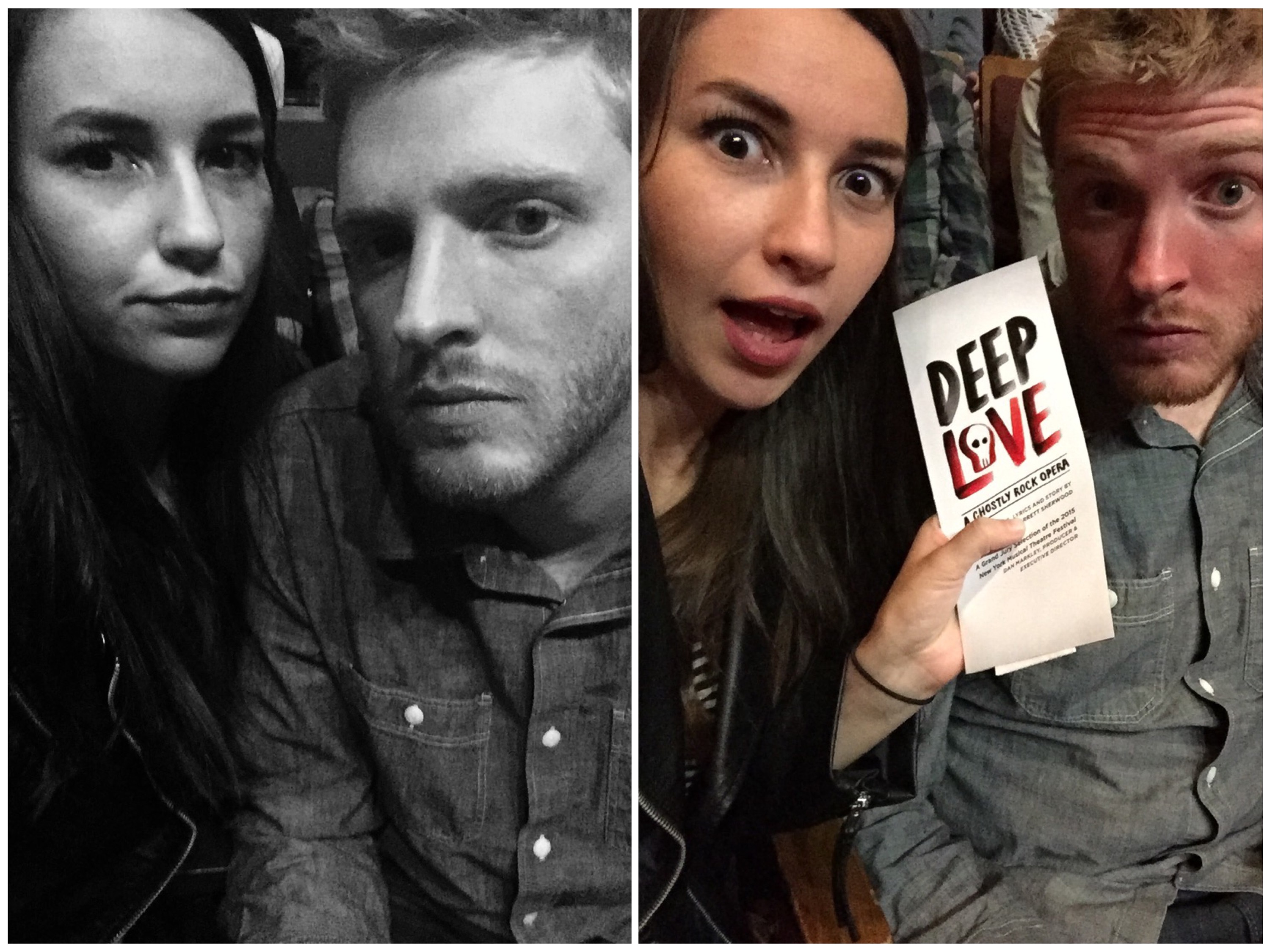 we are a liiiittle bit behind on these little dates but we will be able to catch up fast while we explore our new stomping grounds in seattle! let me know if you have fun date night suggestions for the city!
Tuesday was a crazy day of running errands, going to the dentist and vet, and packing. it was so fun to take a scooter ride to the theatre for a little entertainment for our date night!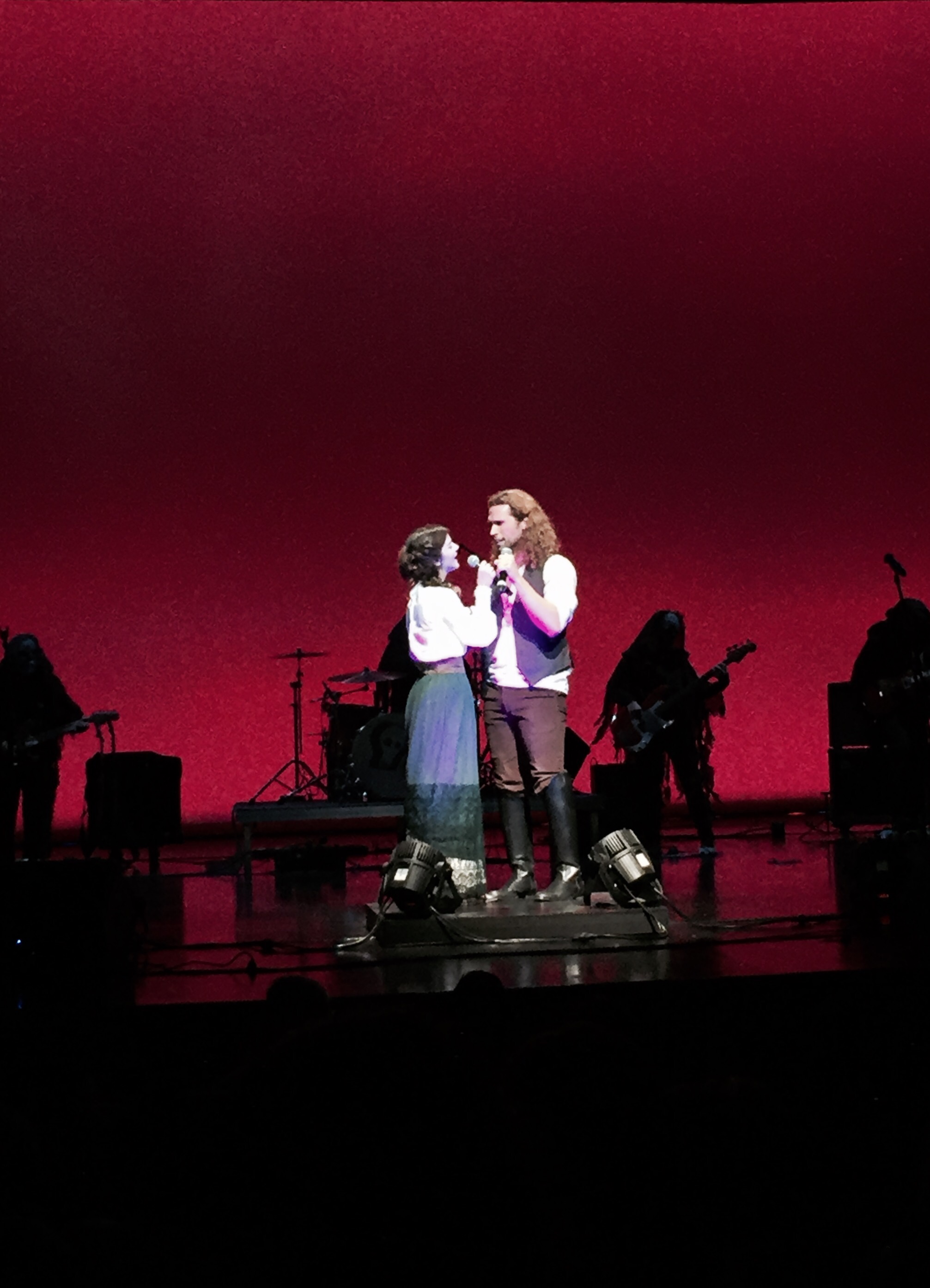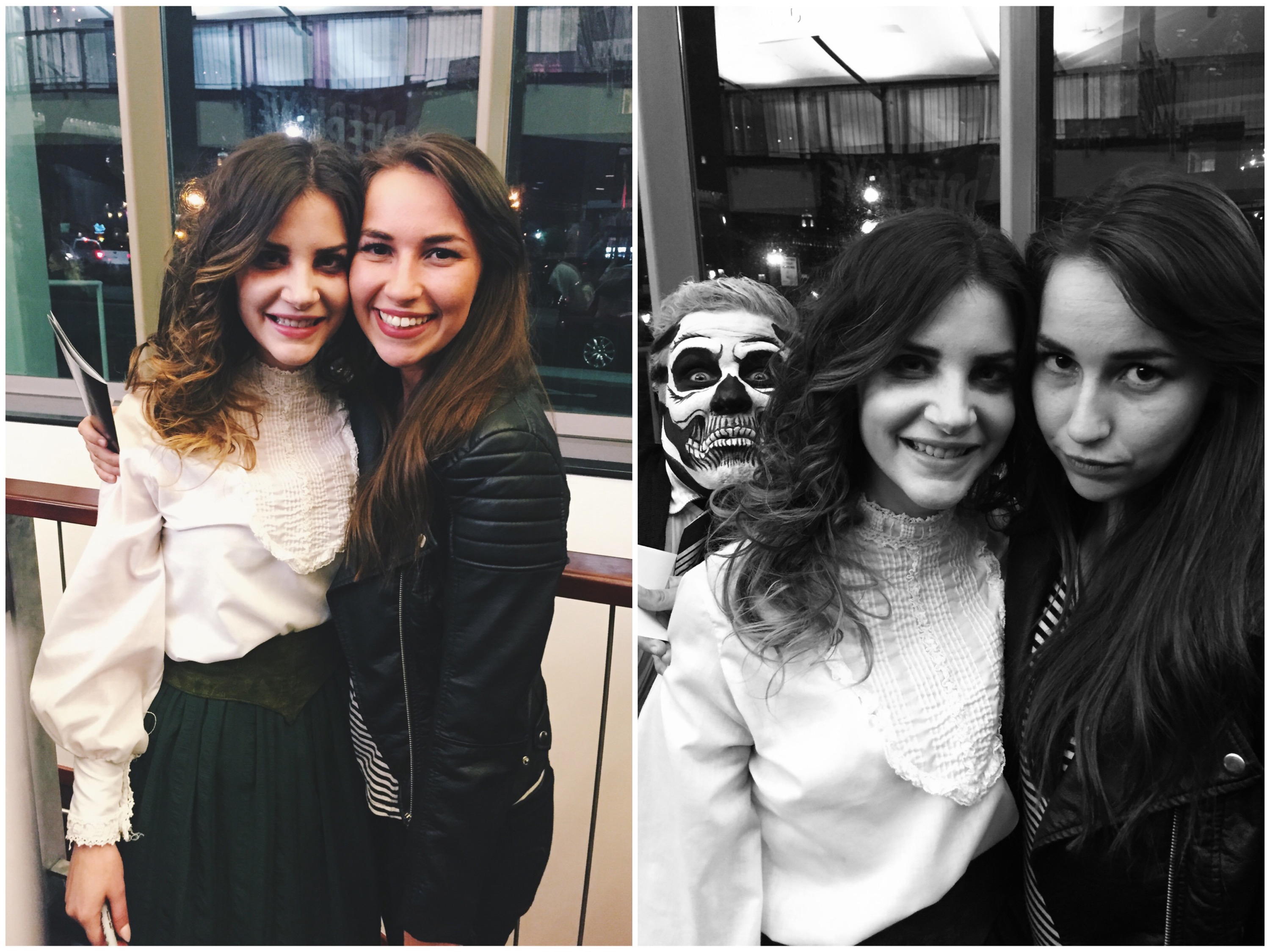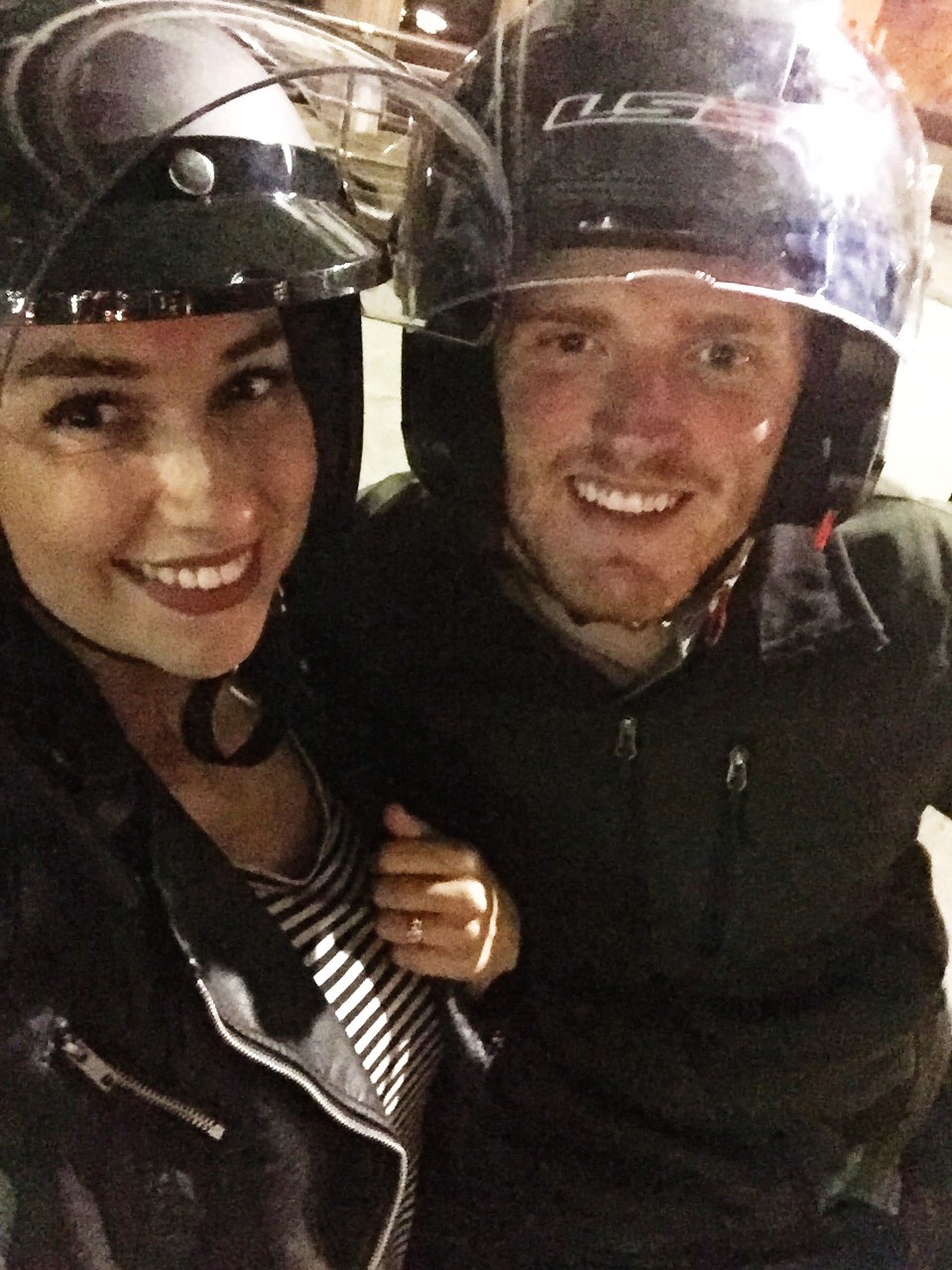 SO. deep love is a "rock opera" that my cute friend alex is in! alex is a professionally trained opera singer and the second she told me she was going on tour with deep love, I was already looking forward to going and hearing her sing! turns out, it was even better than I expected!! I was seriously blown away and felt so happy for alex that she is doing this! it was such a perfect date night for October. you're encouraged to wear funeral attire to the show because it's about a girl who vows her love to her dead love and then all sorts of drama ensues and people are dying all over the place. plus the music is just incredible!!! i can't wait to make this a tradition every fall! if you are in Idaho, Wyoming, or Washington area, they still have a few dates left on their tour. you have to go see it!! get tickets here.