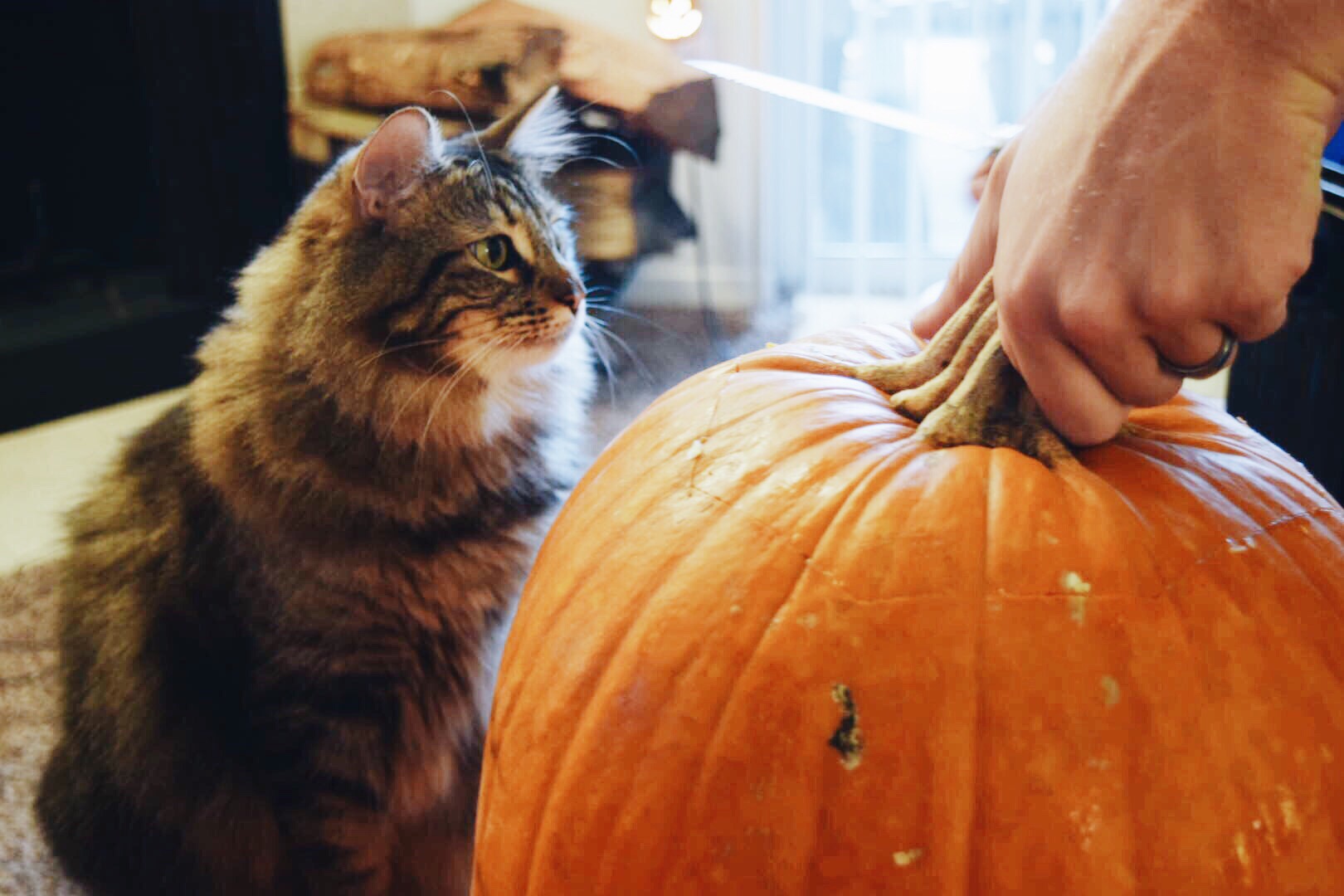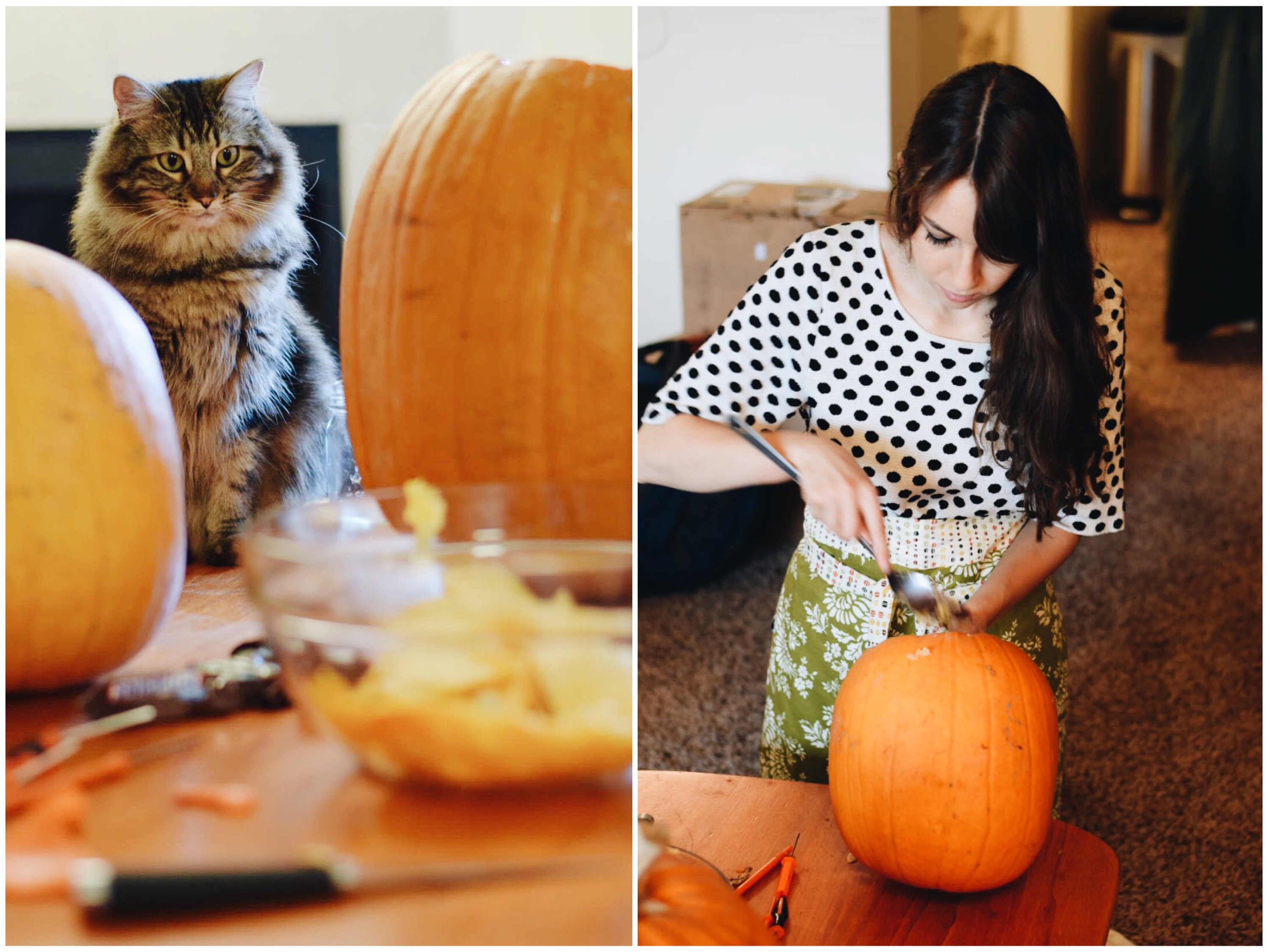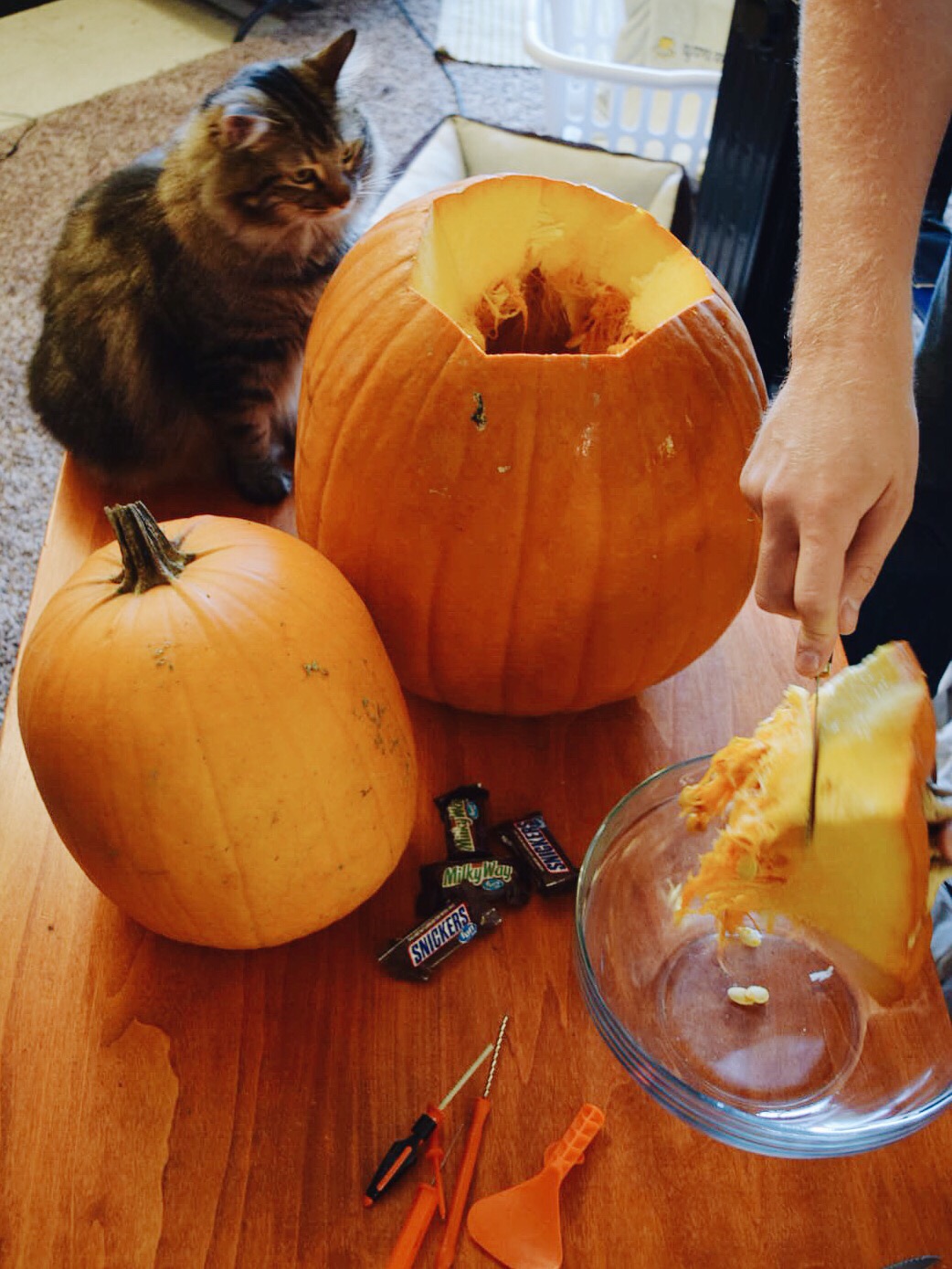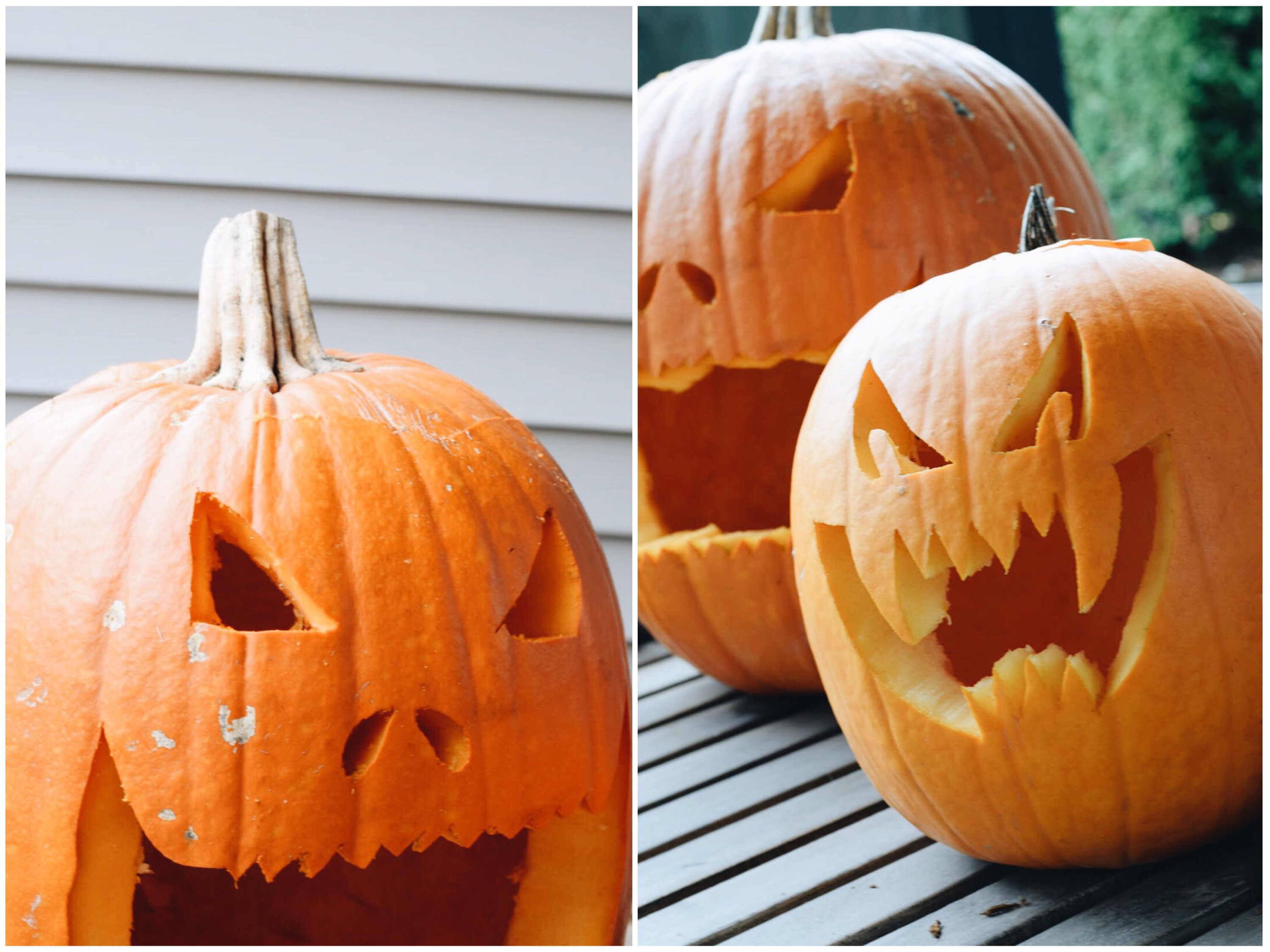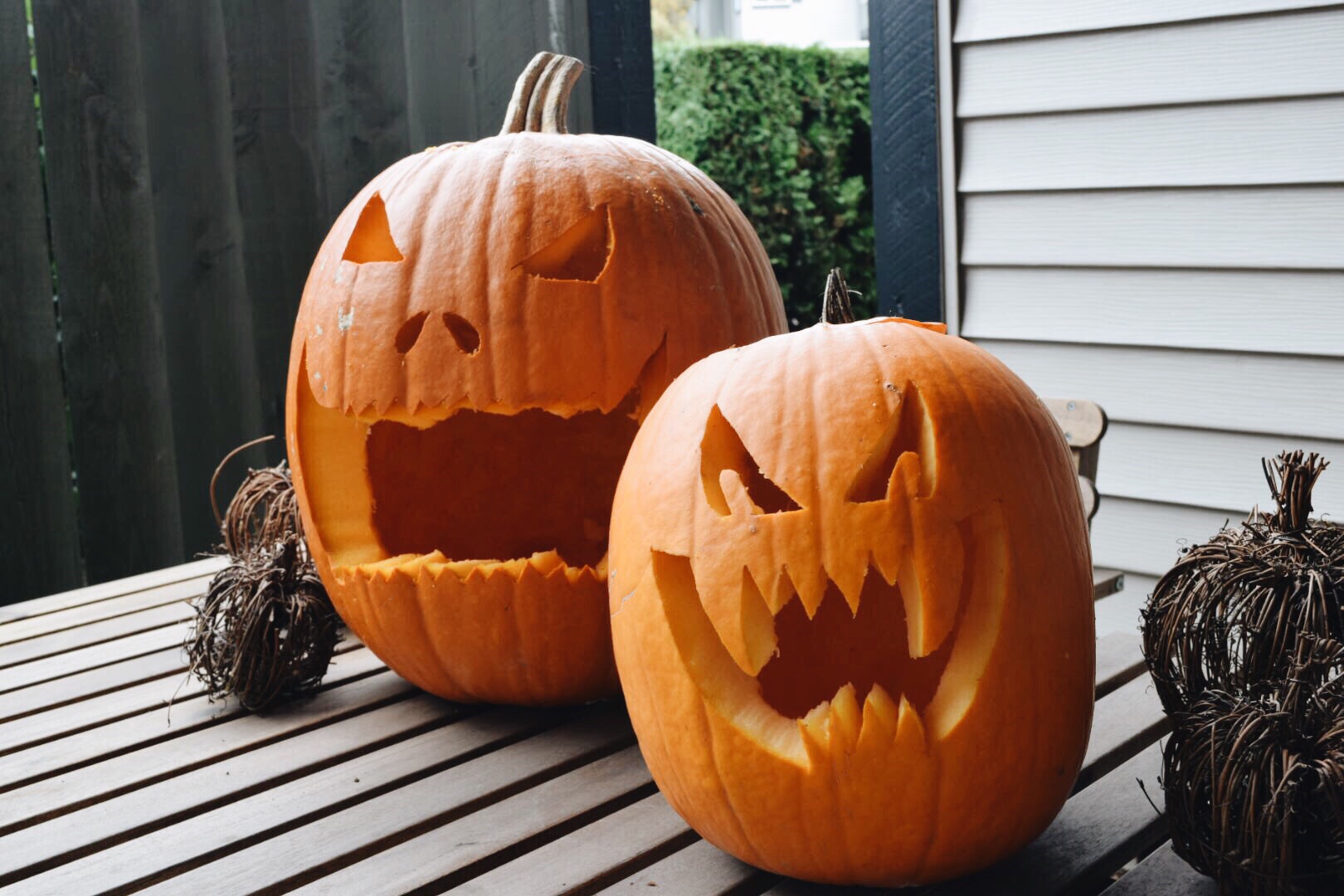 it's halloween weekend!! the best weekend of the year! we finally carved pumpkins this morning while watching The House on Haunted Hill! it was a good spooky black and white film! kitty jumped right onto the coffee table to join in on the fun and koda stuck around hoping pumpkin pieces would fall to the floor! the pumpkin seeds are currently cooking in the oven and they smell delicious! Somehow we both managed to do creepy jack-o-lanterns this year! Haha!
i wanted to share with you my spooky All Hallow's Eve playlist! it is the perfect playlist to play at your parties tomorrow night! here you have it! only the best halloween jams out there…
Riley finally doesn't have work on Halloween! We have fun plans for tomorrow and I can't wait for you to see our costumes!! If I can find the right things for Riley… Happy haunting!!