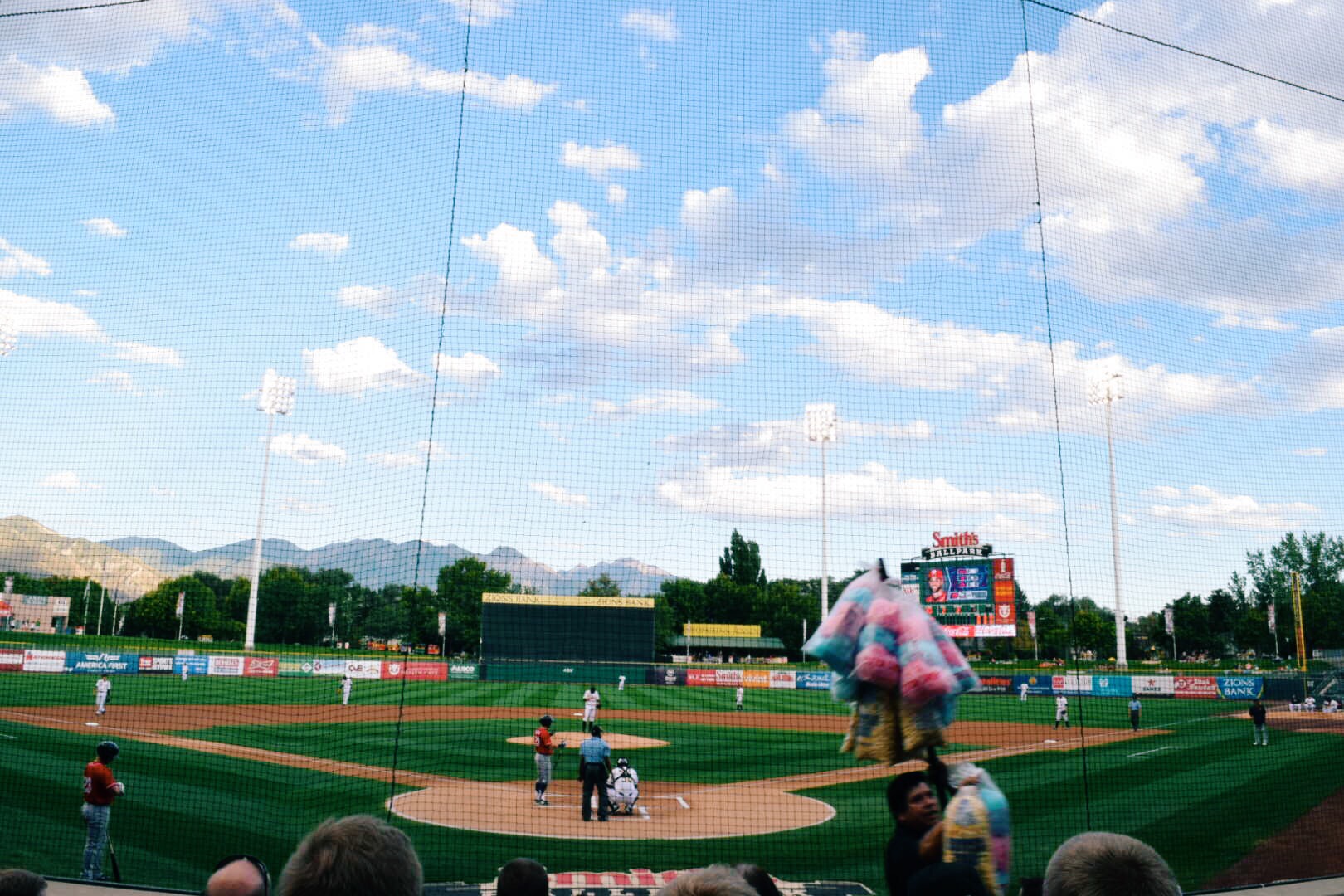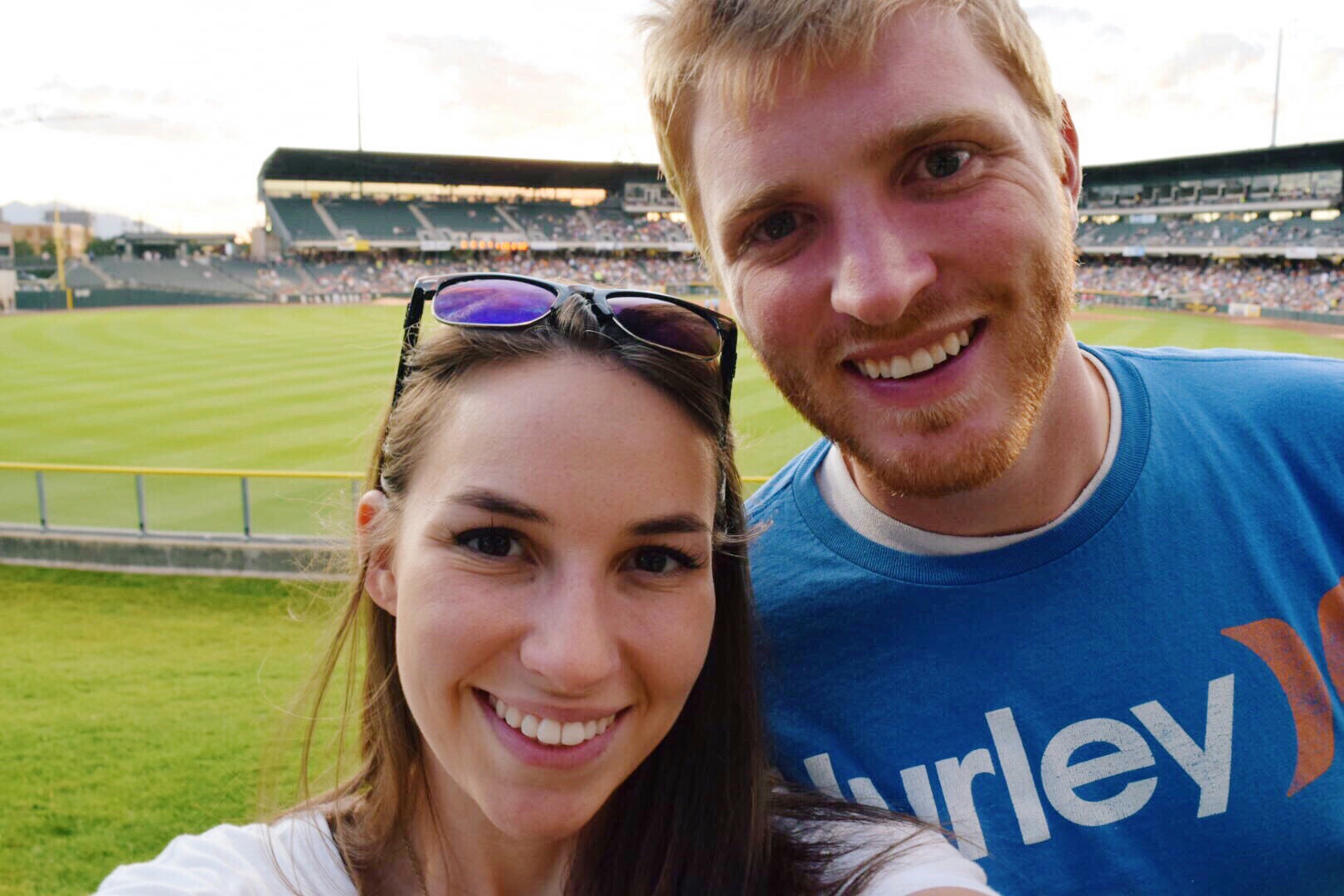 this was kinda part three of riley's birthday weekend but also counts as a date night :) we have both lived here for almost five years and have never been to a bees game! i was determined to go this summer, so we finally made it to a game during the last week of the season! baseball is not my favorite sport, but i think baseball games are so much fun in person! the bees are a triple-a team, so that is pretty cool for salt lake!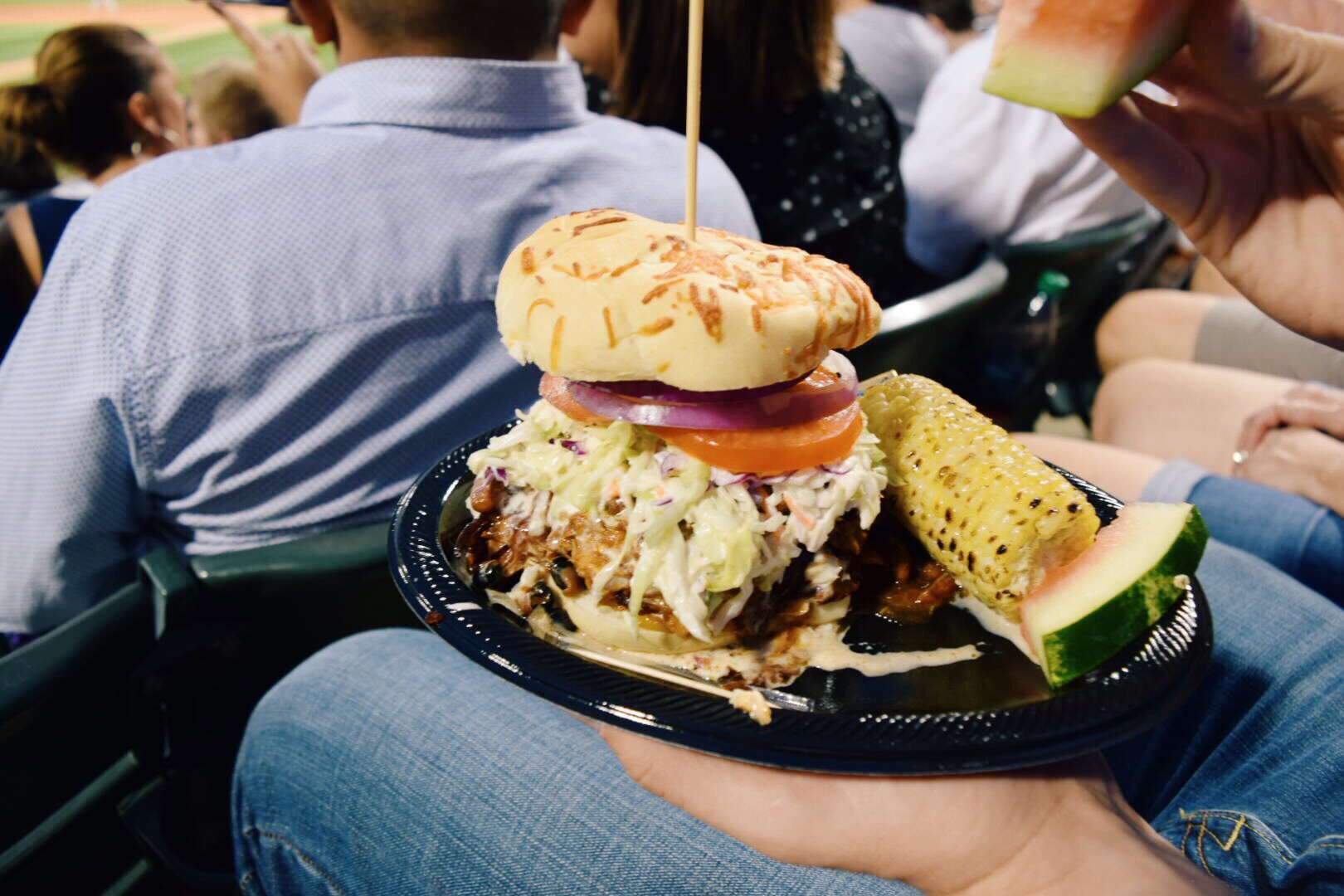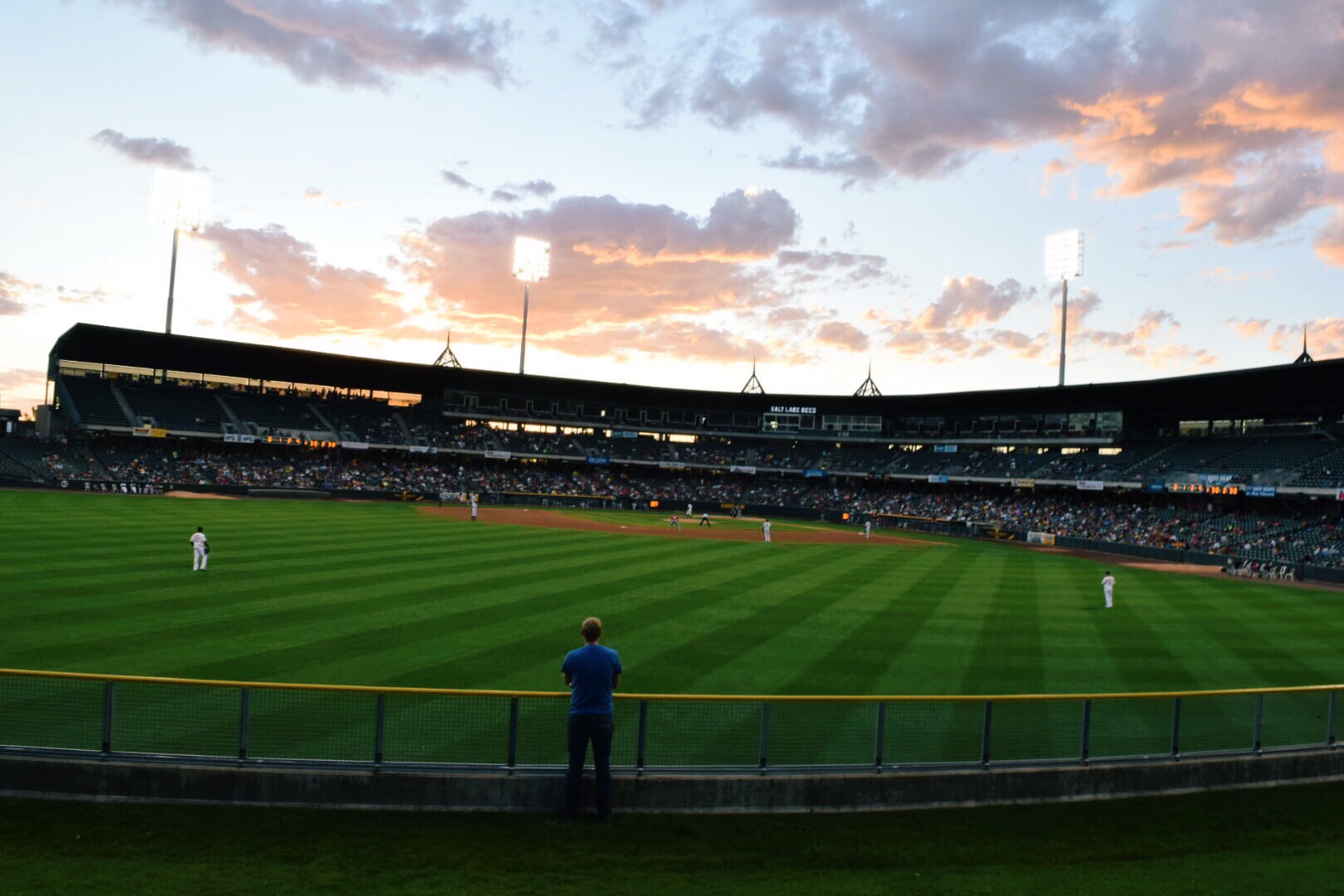 we got great seats right behind home plate! it's also fun to walk around the stadium where you can have picnics and watch the sunset! we got some yummy ball game food-riley got a pulled pork sandwich and i got a huge loaded hot dog that looked disgusting but tasted amazing.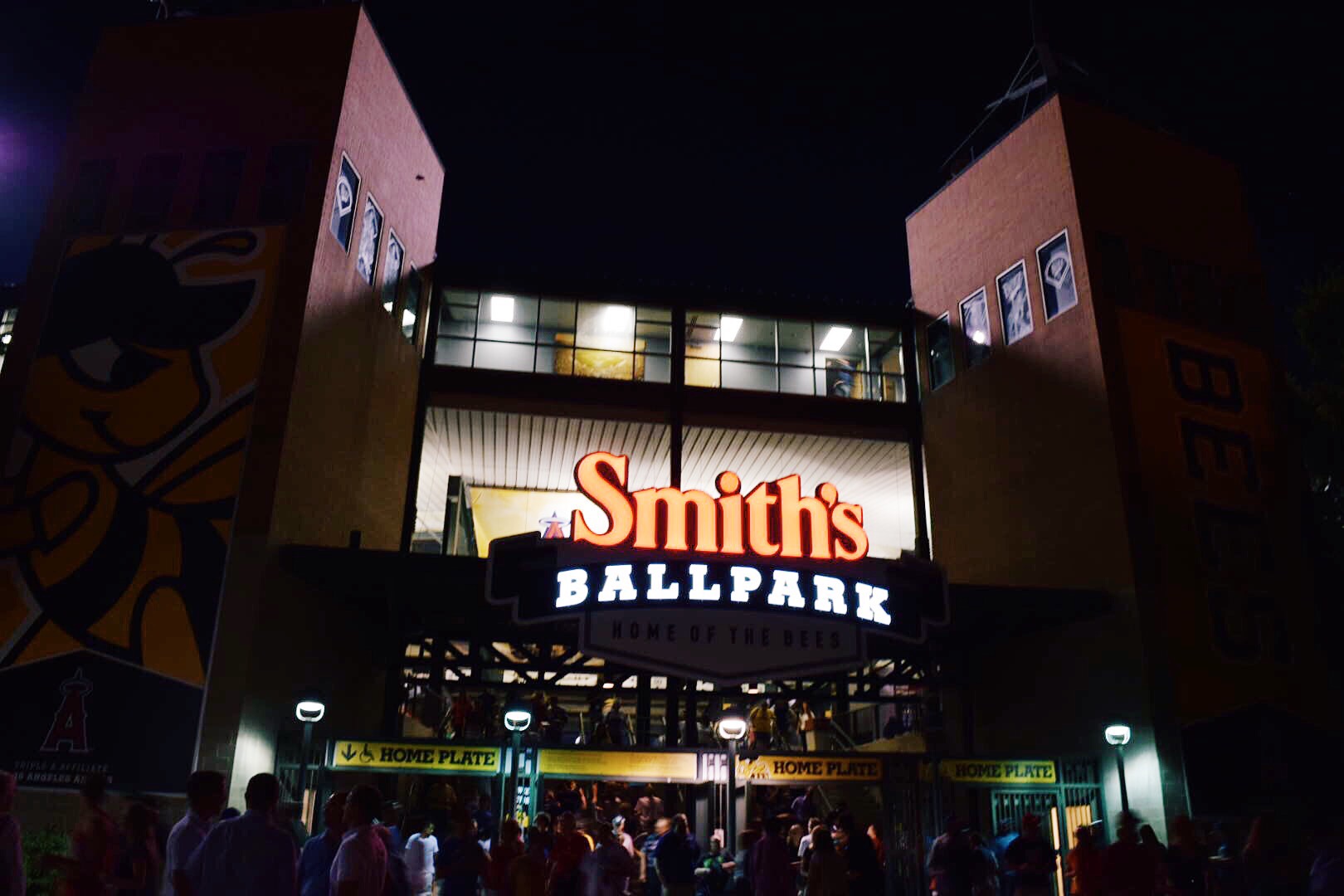 I cannot wait for fall dates! They may be the best ones! And now that we have a scooter, I think it's going to be the most fun fall season yet!