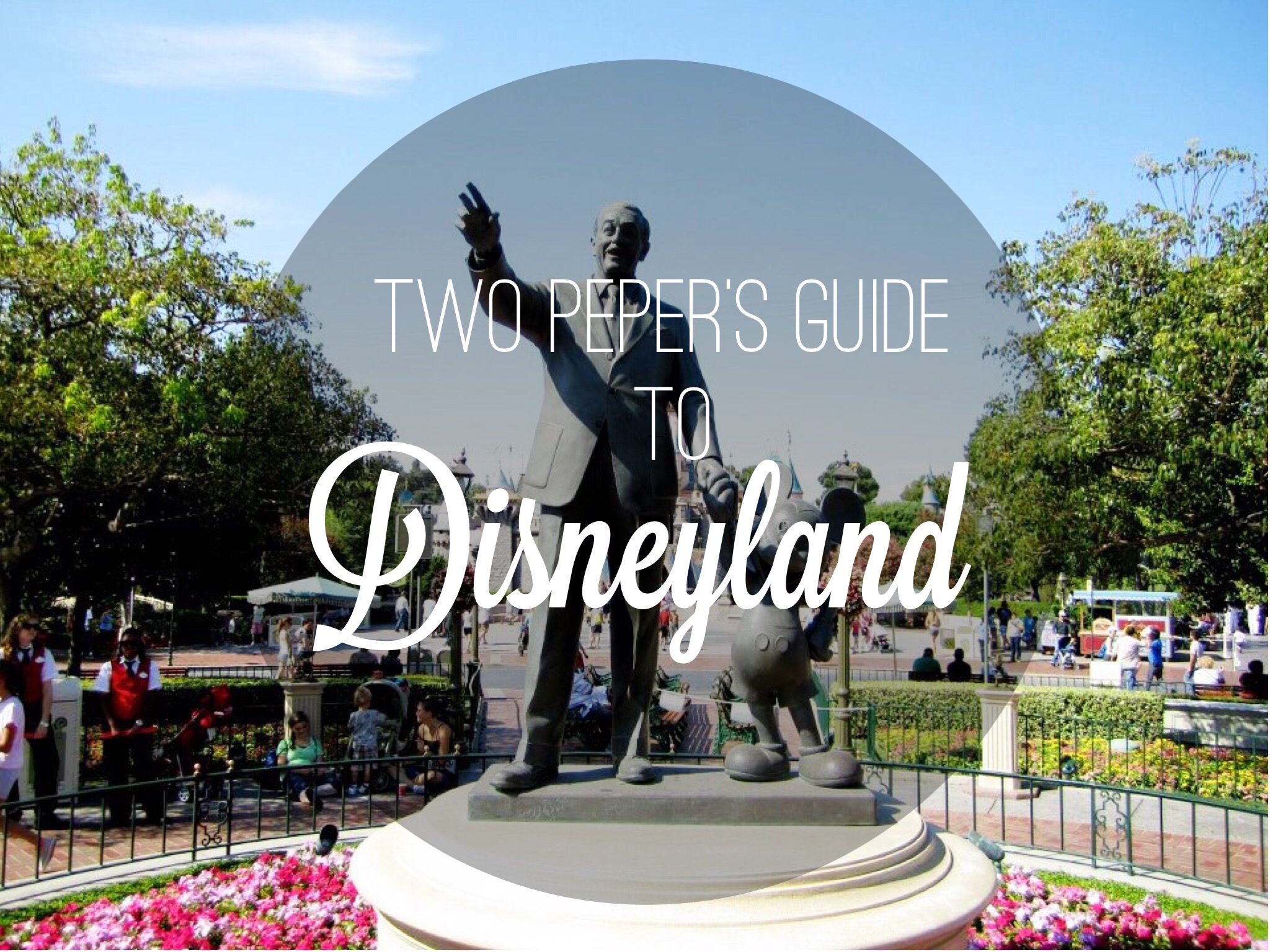 after going to Disneyland for 22 years, I feel like I'm a Disneyland expert! there is so much to do, see, and eat and it can feel a little overwhelming! so I thought it would be fun to put together a little guide here on twopepers for anyone who is going for the first time. Or even if it's not your first time, I may have some secrets for ya! :) as for our disney world trip this week…i'm completely clueless!
I'm just going to map this out for a single day single park ticket. park hopping in one day is a whole other ball game (but it can be done!).
first things first: i recommend getting a locker on main street and storing your jackets in there. it gets chilly at night in california, even in the summer! if you buy souvenirs throughout the day you can also store them in there. or wait to buy things at the end of the night because the shops on main street stay open past closing! don't wear salt water sandals like i did last time. wear rainbow sandals, converse, or nikes instead. when you need a break from the heat or from walking, go to Mickey's Magical Map show, the Tiki Room, or jump on the Disneyland Railroad train and ride it around the park. Don't wait in lines that are longer than 40 minutes. throughout the day, get fast passes for space mountain, star tours, splash mountain, indiana jones, and big thunder mountain. or do single rider on splash mountain, sometimes you can manage to get all or half of your group on the same boat! you can only have one fast pass at a time, but 30 minutes before the fast pass can be redeemed, you can get a new one from another ride, so keep that in mind. we did space mountain, indiana jones, then splash mountain. that may be all you can get on a busy day. but, we also went on big thunder mountain twice without a fast pass either time, so you never know!
okay, let's get started!
the most important part of Disneyland is the FOOD. so, first stop: breakfast. you probably didn't have time to eat at home so stop by the jolly holiday bakery cafe at the end of main street. get muffins, croissants, or cinnamon rolls with hot cocoa to wash it all down :) hey, no one said this was going to be healthy! they also serve yummy sandwiches and soups after 10:30 am!
we downloaded the "disneyland wait times" app so we knew how to map out our day better, but this is what i suggest. after breakfast, run over to space mountain and get a fast pass. then head to big thunder mountain. the wait in the morning isn't bad. next, do haunted mansion and pirates. those lines are really quick and they're a good break from walking. only take pictures with characters if there isn't a line– you can have more fun with them and it just isn't worth it to wait in line. i also recommend getting your pictures taken at the photo op spots. they're fun and the disney photographers will use your camera as well as your photo pass. you don't want all of your group pictures to be selfies, after all!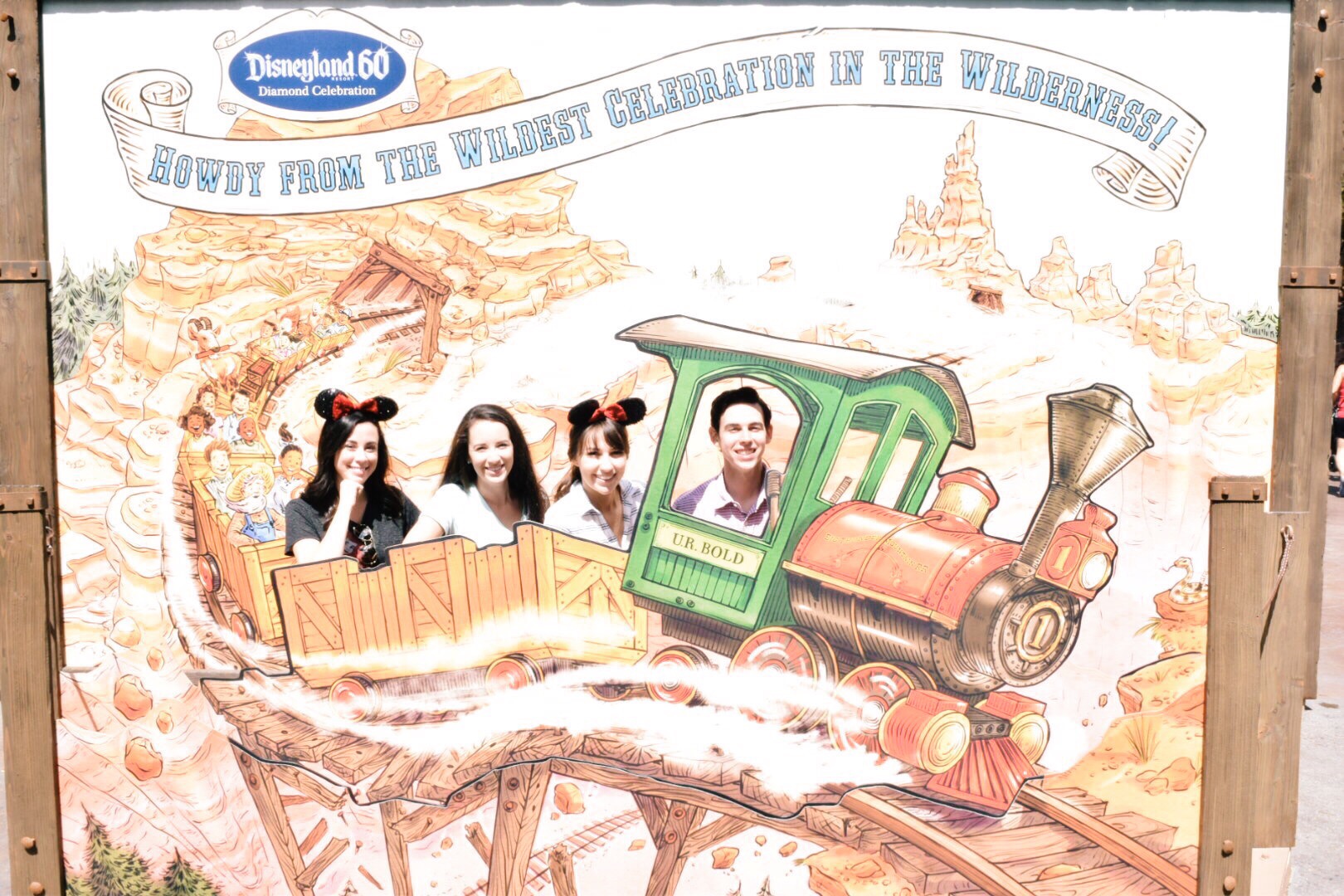 time for some more food! here's what i recommend:
hardy snacks:
bengal barbecue in adventureland has the best skewers-any of them are delicious!
turkey legs at edelweiss snacks by the matterhorn
jumbo pickles outside of the jungle cruise
must eat sweets:
mickey shaped or jalepeno cheese pretzels
churros (you'll scarf them in .5 seconds and they won't fill you up at all. more room for sweets!)
pineapple dole whips. go to the line inside by the tiki room, it's way shorter and shadier!
like I said in my Disneyland post last week, the mickey mouse-shaped beignets are amazing and cannot be missed! You can find them at the Mint Julep Bar- a walk up window on the corner of the French Market Restaurant in New Orleans square.
next, go to fantasyland and do any of the rides you want to there. all of the indoor baby rides, tea cups, storybook land, and dumbo are all fun ones that you need to do at least once in your life! peter pan's flight is completely re-done so the line is an hour long and doesn't have a fast pass. consider making this your first ride of the day if you're interested. while you're over here, don't go to mickey's toon town. it's hot and there's nothing very exciting over there.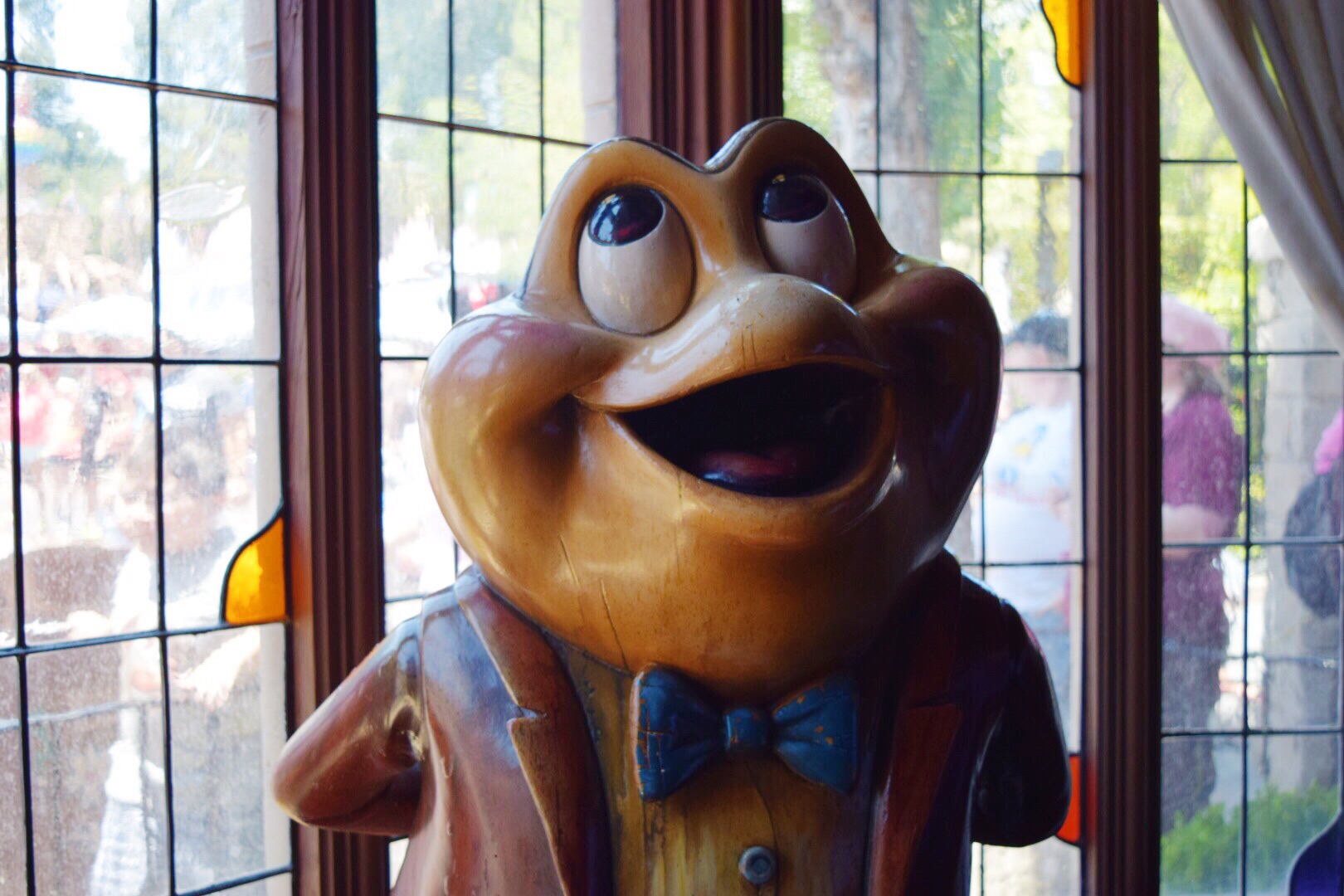 lunch/dinner:
we have always, always gotten the clam chowder bread bowls (now located on the corner of cafe orleans), but we couldn't resist trying some new menu items at the french market restaraunt this time! we had the jambalaya, creole seafood pasta, and red beans and rice. ok, yum!! gotta remember to venture out more often!
gumbo bowls at royal street veranda walk up window (same place as the clam chowder bowls)
citrus fire-grilled chicken from Rancho del Zocalo restaurant in frontierland!
hopefully you're with your grandparents or someone who comes to disneyland a lot. have one of them start saving spots for the parade/fireworks 1.5-2 hours in advance. you can grab food and take turns if you want to as well. don't bring four blankets and act like it's your living room. don't be one of those people! there is a parade at 8:50 which the fireworks follow immediately after. or you can go to the 11 pm parade (same one) and ride the matterhorn during the first parade. whatever you feel will be best to find a good spot. but definitely ride the matterhorn during a parade. there isn't a fast pass for it so it's the best time to go. plus, i've always loved riding it at night time anyway because the views are great and it's scarier! plus, the new yeti is terrifying! you'll probably have time for one more ride after fireworks, so choose which one you want to end the night with!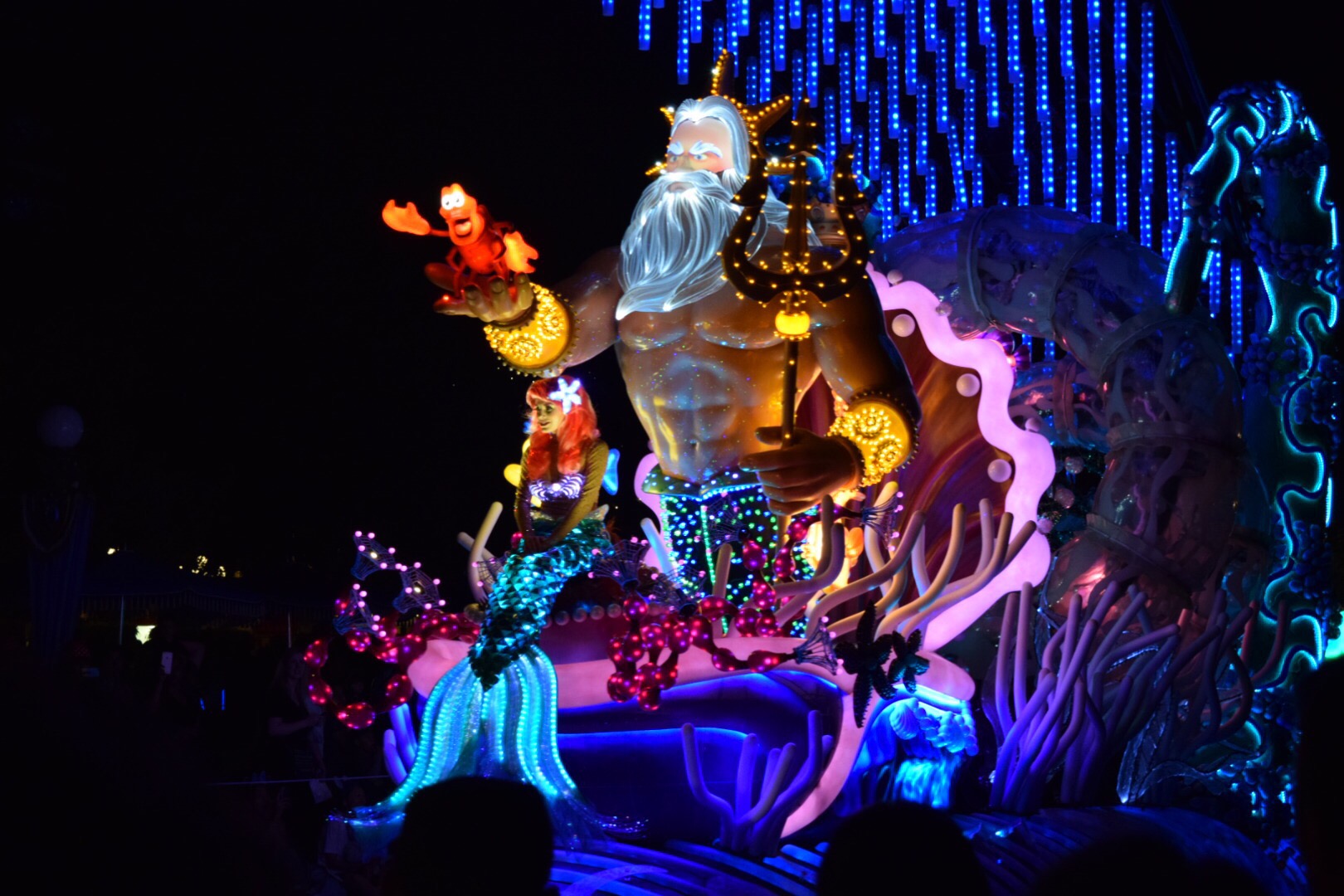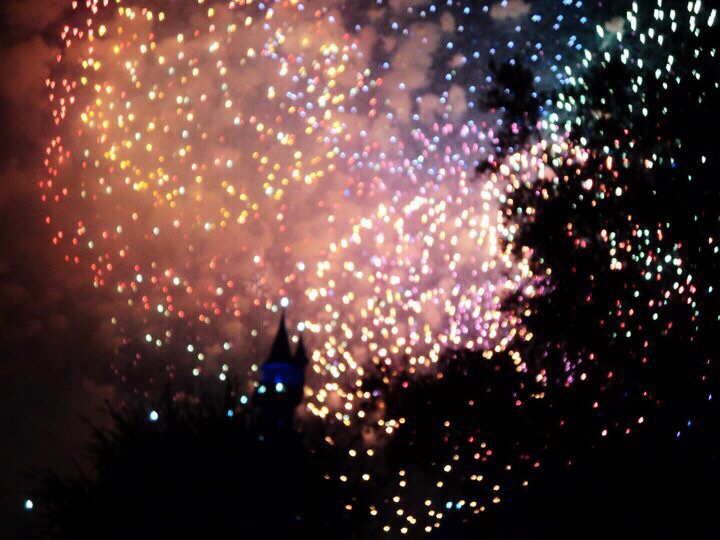 The most important thing is to have fun, soak in all the magic, and eat as much good food as you can! ;)
is there anything i'm missing?? and who has tips for disneyworld?! i've been googling it for the past month or so, so i hope we get a lot of great things in!