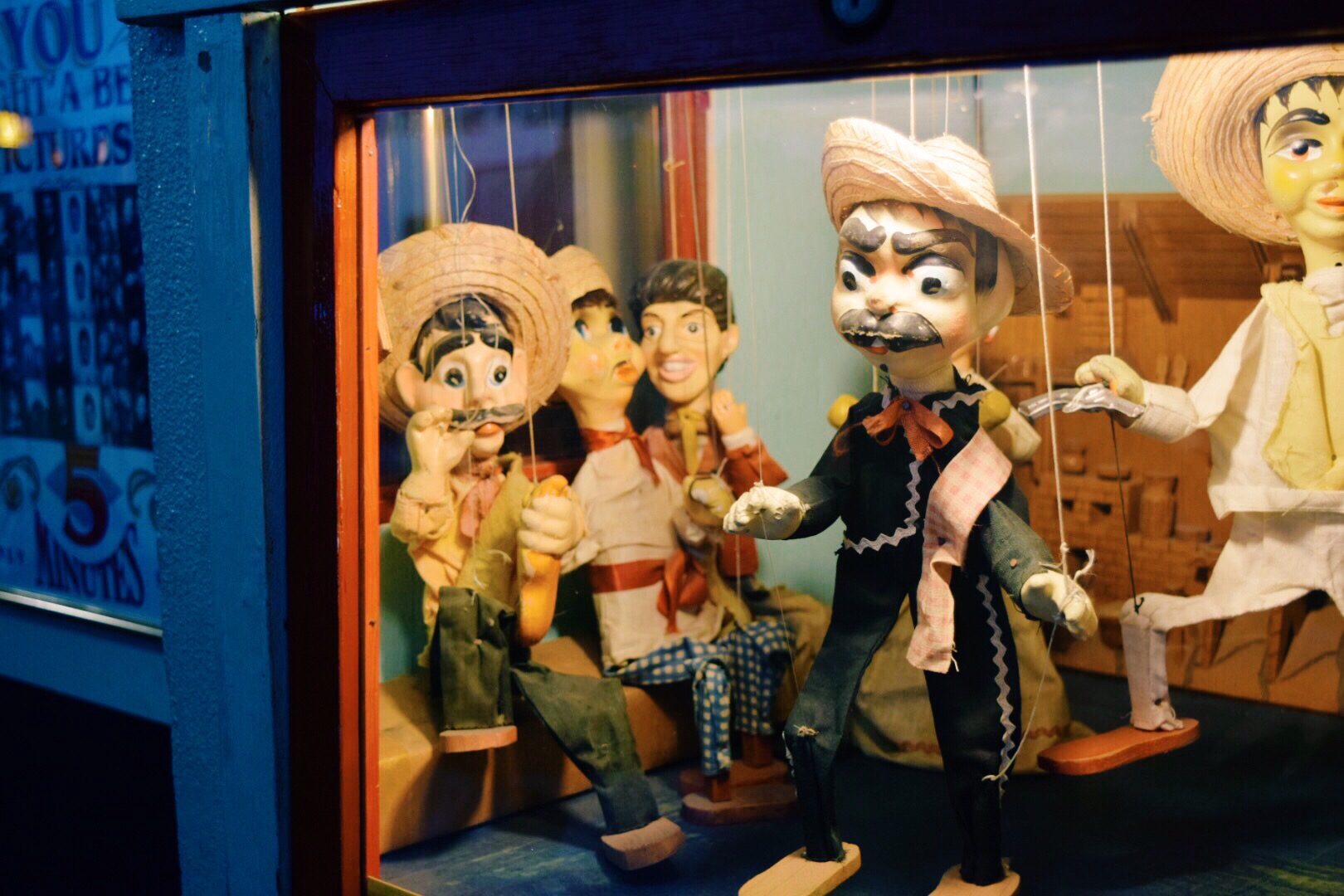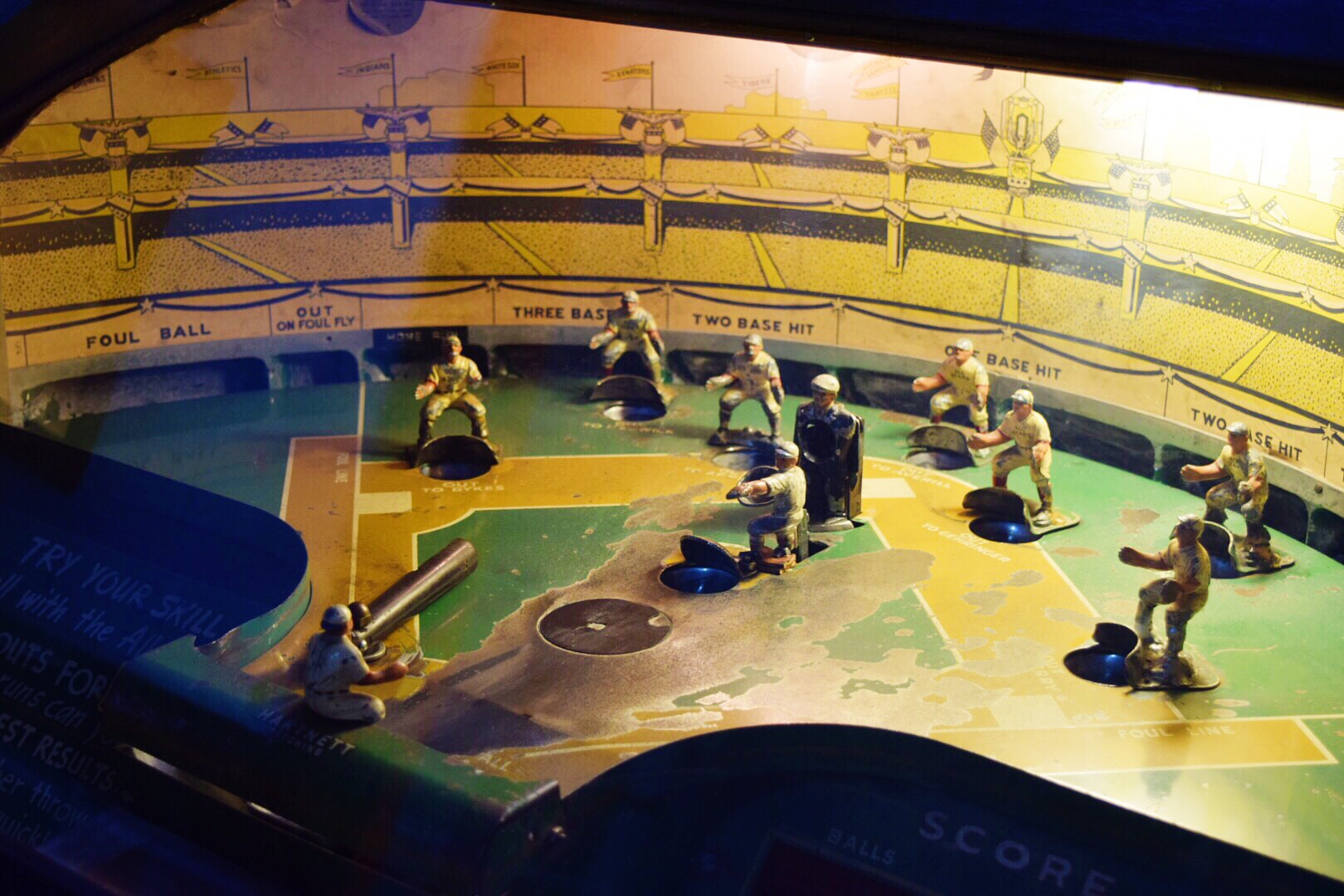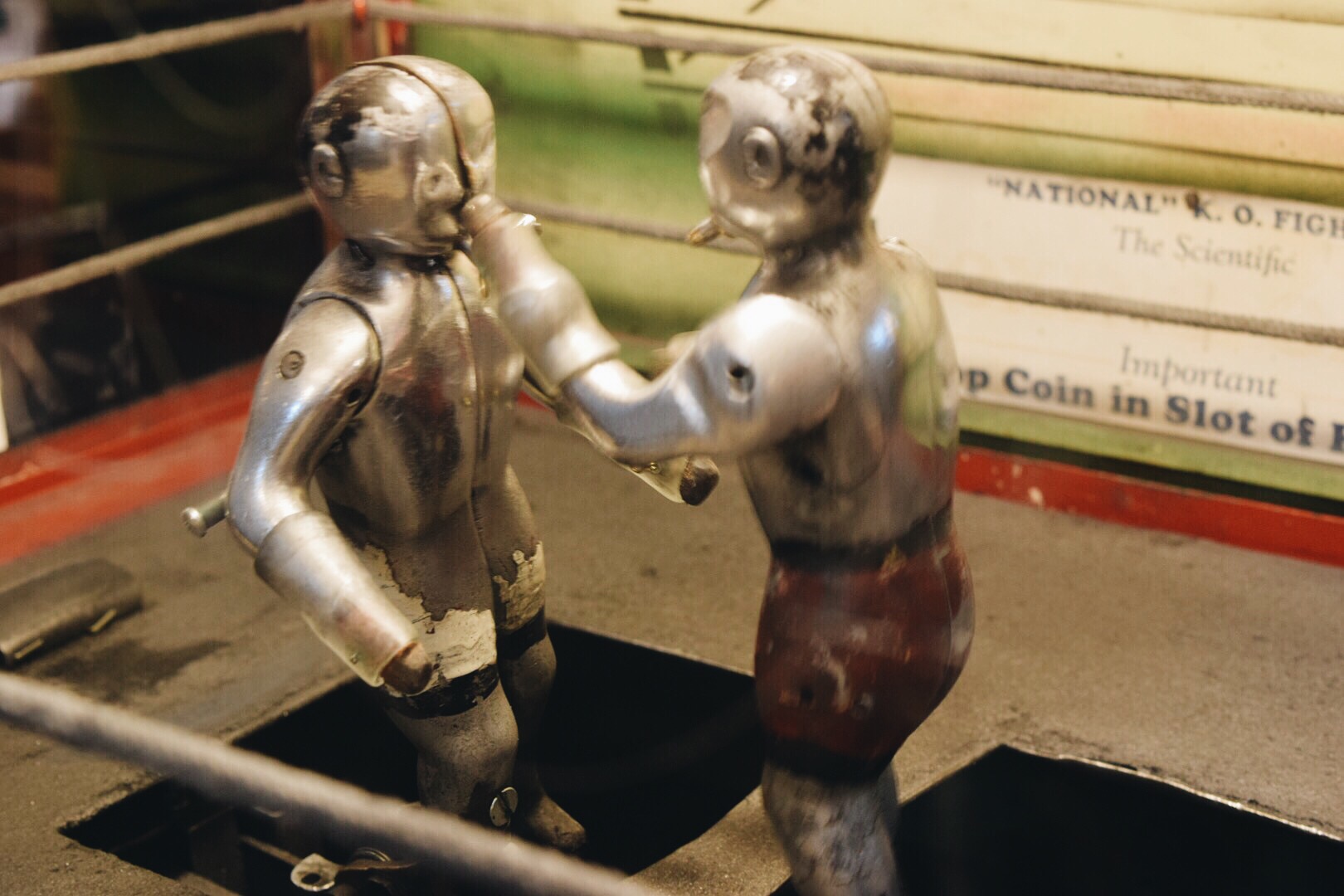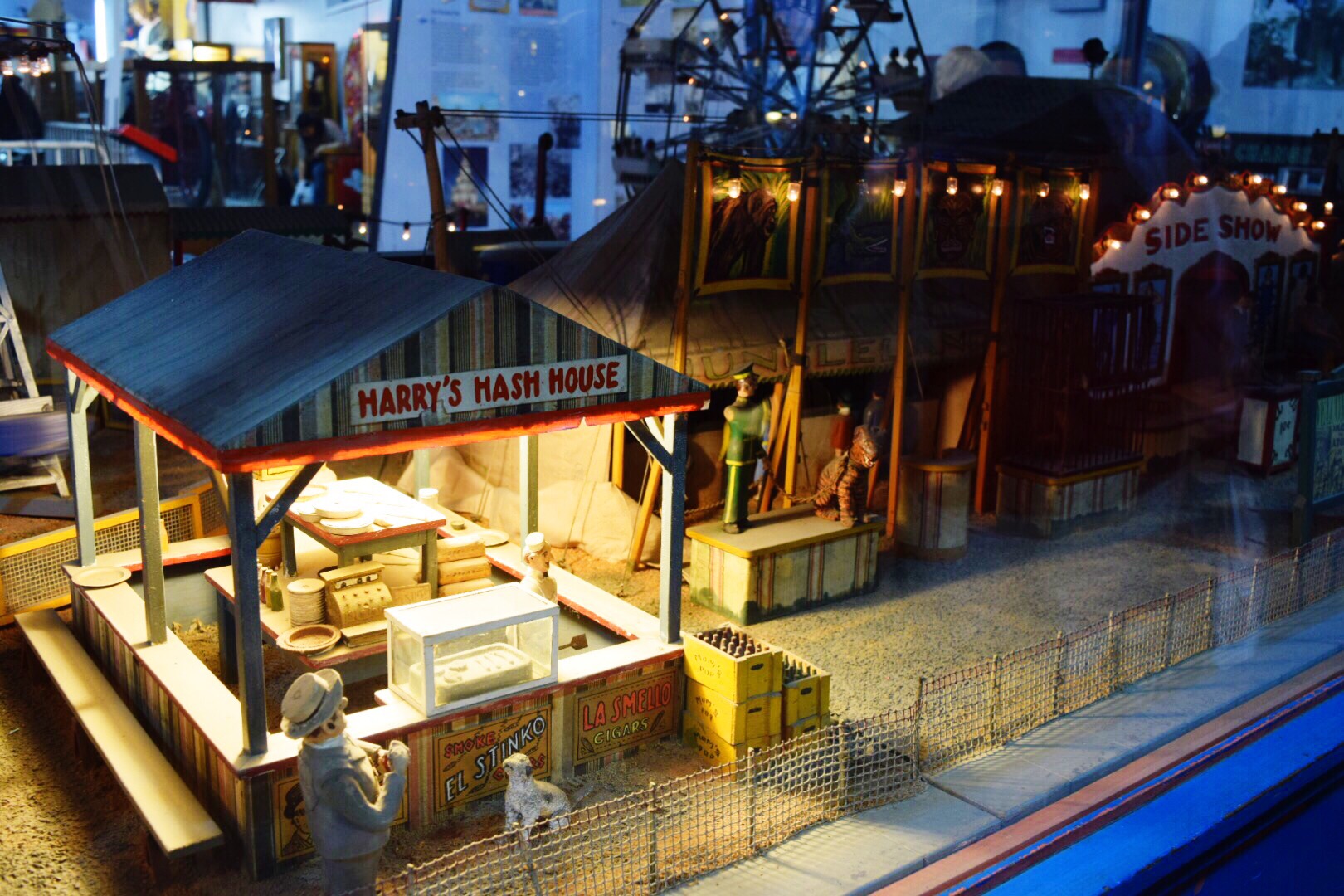 when we were at fishermans warf on the first day, we found this ancient arcade, Musée Méchanique. We didn't have any change to get quarters but I was obsessed so I made sure we came back the next day. We did and I probably had a huge smile on my face the entire time. The games here are from the 1800's and 1900's. It was so fascinating!! I kept thinking "I could come here everyday!" It really felt like we went back in time in there.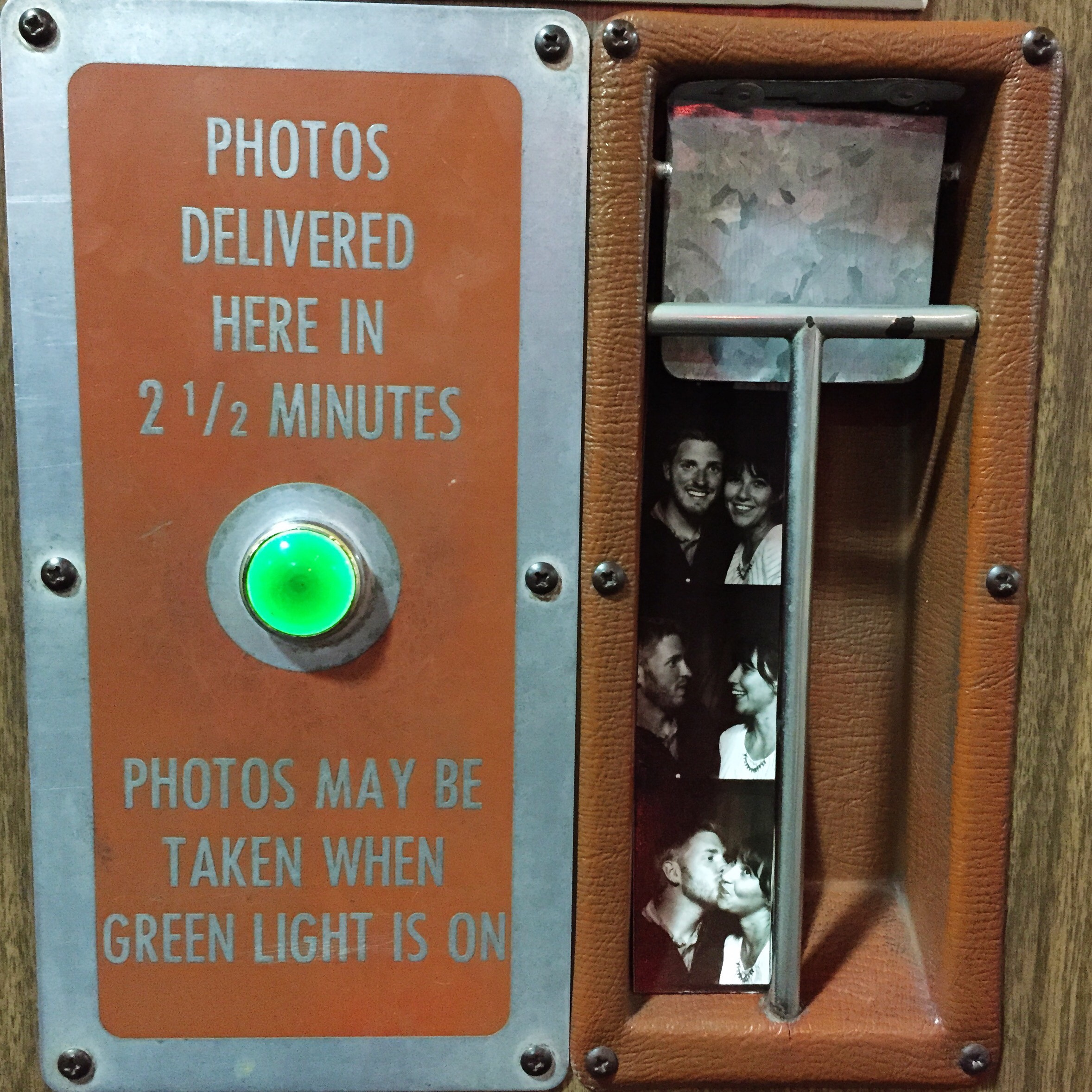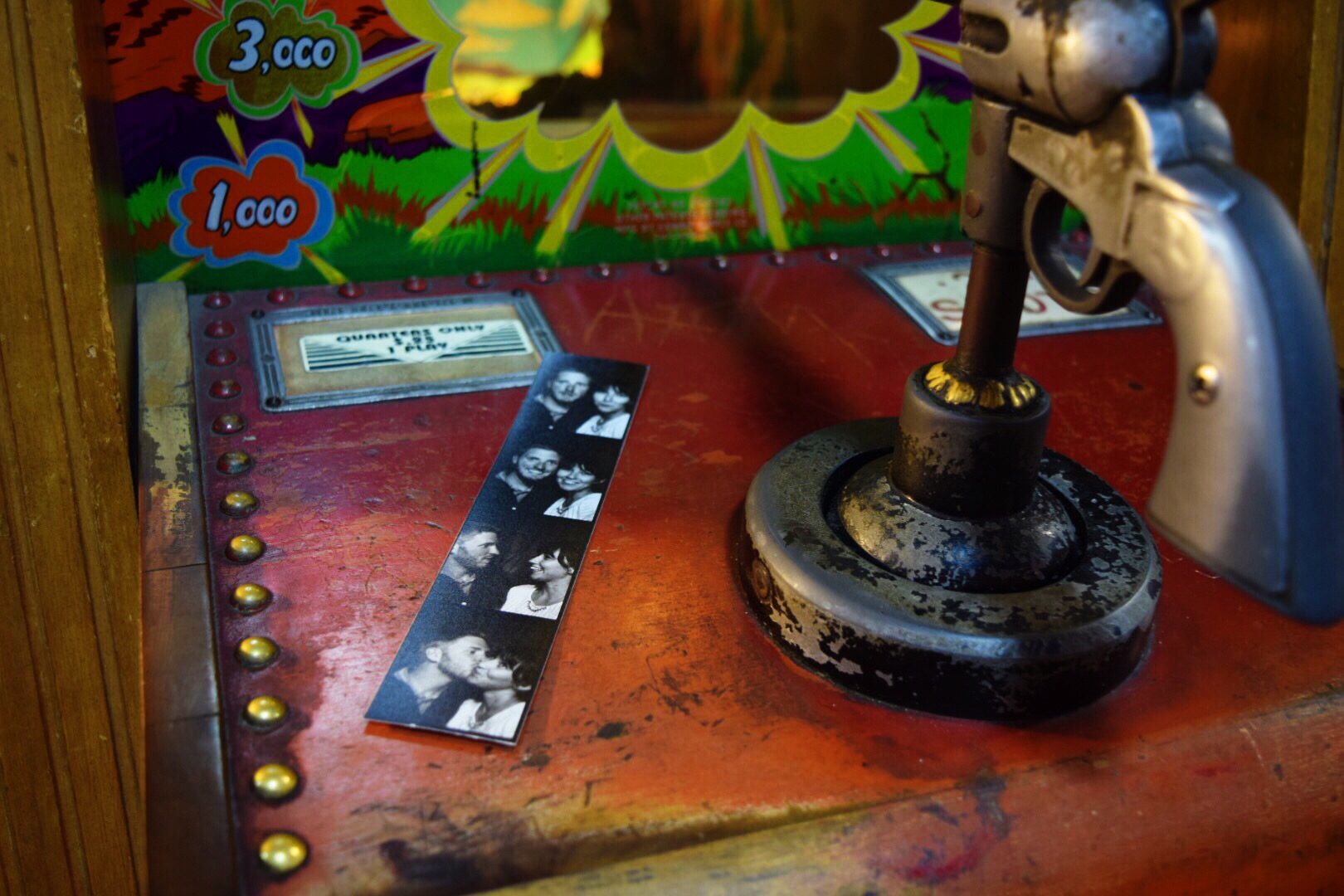 My absolute favorite part was this old photo booth! I always love taking photos in photo booths but this one was extra special. It wasn't anything fancy: no screen showing your faces and no countdown so you know when to smile. But when it prints out five minutes later, it comes out wet and smelling like developing chemicals!! I just about died!! I had never seen anything like that before. I held that strip of photos the rest of the time like it was my most precious possession.
Another thing that was really cool was the arm wrestling guy from princess diaries!! Julie Andrews put her hands on that thing, people!! I don't know how she beat that robot arm because it was hard.
After the arcade, we walked over to ghiradelli square and got ourselves some delicious ice cream shakes and iced hot chocolate! We were surprised how dang good they were!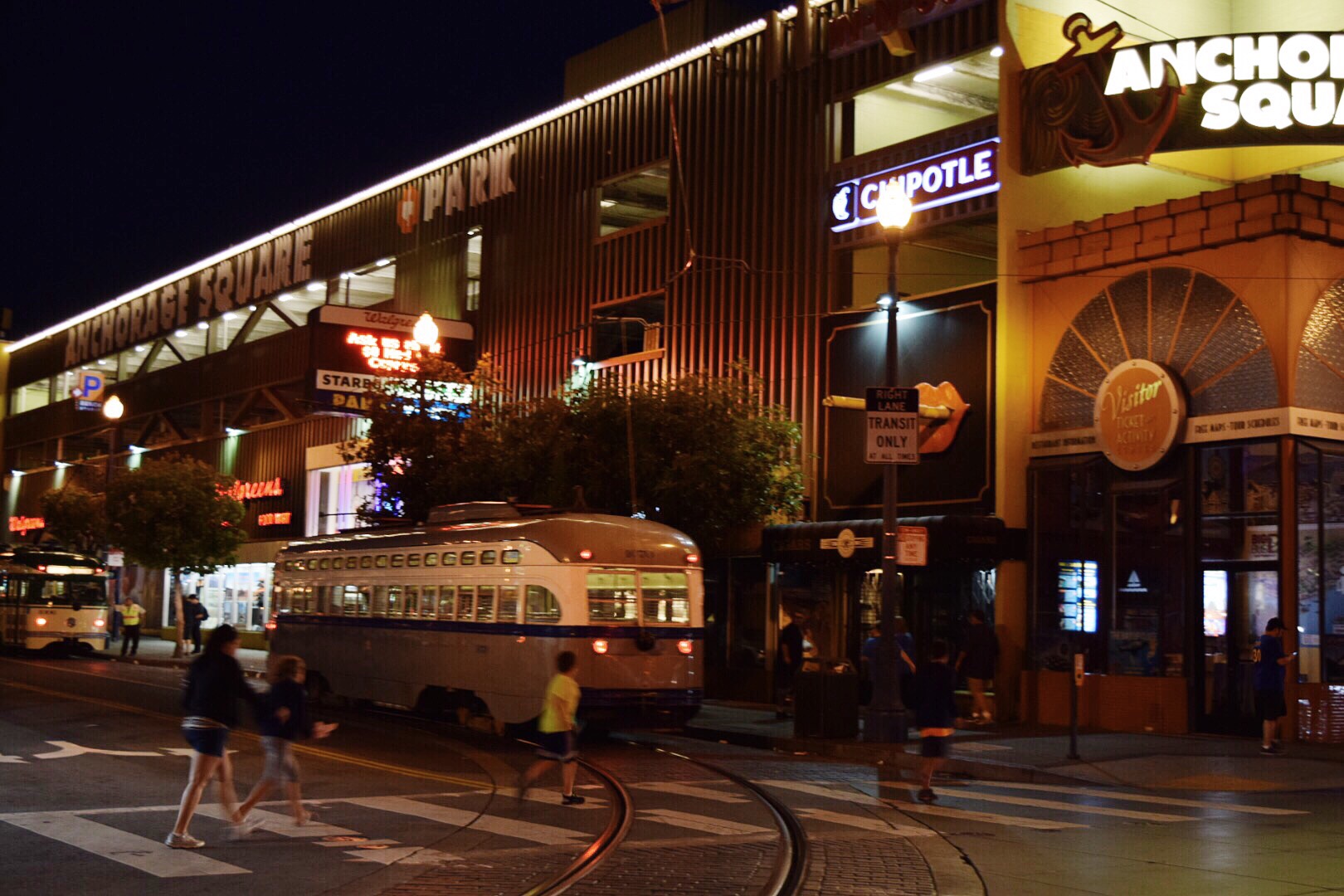 This was my favorite night with Riley on this trip! Nothing beats old fashioned arcades and ice cream, am I right?!
Now, we're off to dance the night away at my sister's wedding! Thanks for following along on our trip! :)