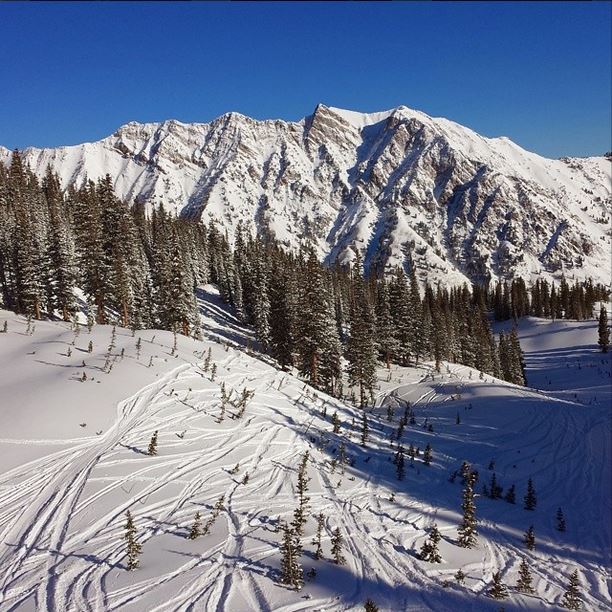 at the end of last winter, i decided that i was really going to try to embrace winter this year. it's so easy to just want to hibernate for a few months and not want to get out and do anything, but utah has so much to offer! we have the best snow on earth, after all! so i've put together this little guide for a fun winter in salt lake city (and surrounding areas)! i hope it will motivate me (and you) to get out and do fun things this winter!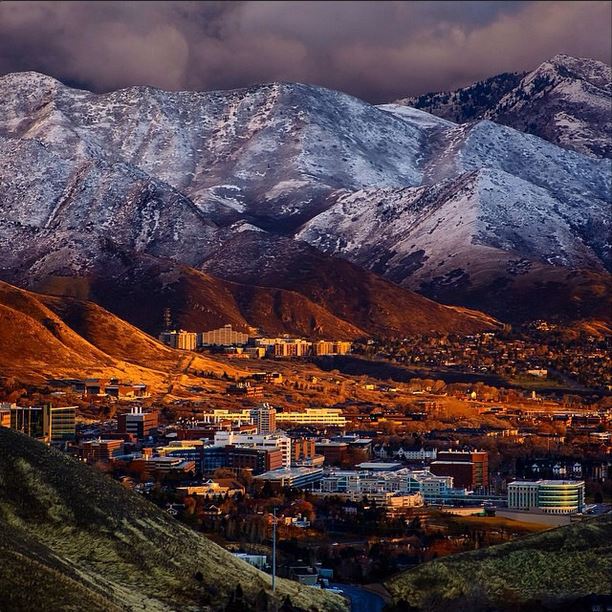 ice castles in midway. we just discovered this last year and it's so cool! you just have to go to see for yourself. dress super warm, get some hot cocoa, and enjoy this masterpiece! there is also a small outdoor ice skating rink next door which be fun to add to this date night!
sundance mountain has very inexpensive night skiing and it's such a cute little mountain resort! there are firepits by the lodge which has a cute little shop and restaurant inside.
main st, park city-this is just a given. fun shops and the best winter-y atmosphere. try to go during sundance to spot tons of celebrities! or see a film if you're lucky to get tickets!
clark planetarium. i haven't been to a show yet but this would be a perfect activity during the winter since it's inside! there's an imax theatre, a dome theatre, and light and music shows. sounds like so much fun and i can't wait to check it out! (i secretly still want to see that documentary on the lemurs of madagascar)
go on a date to the indie theatre on broadway then go to dinner at the copper onion right next door. order the lemon ricotta dumplings. maybe like, three orders of them. you can thank me later.
ice skating at the gallivan. Only $8, it's outside in the middle of the city and super festive :)
every other saturday is the winter market. everyone loves going to the farmers market in the summer, but why say goodbye when the temperatures drop? go to the rio grande, eat at food trucks, and shop some great local food and products!
Ballet West at the capital theatre. You can't miss the nutcracker every year! And this winter they're performing swan lake and i cannot wait! every year we go for valentine's day, which makes it a way better holiday than it really is :) buy tickets here.
high tea at the grand america. this is something that i'm surprised we've never done since we love tea so much and we really miss our tea room which is no longer open here. anyway, high tea happens daily and reservations are recommended.
Around Christmas time: Spend an evening downtown. Everything around city creek is decked out! See the lights at temple square, look at the Macy's candy windows, and maybe see santa at the mall!
the utah symphony. i've never been but riley loves going. i'm hoping we can check this one off our list this winter!
what else should i add to my to-do list this winter?? other than hopping on a plane to somewhere tropical ;)
p.s….was this really my first blog post of 2015?! i'm slacking big time! i suppose it's probably too late to blog about new years eve, huh?
photos via instagram: @rileypeper and @visitsaltlake