this year, me and riley decided to start having planned date nights twice a month. we do fun things all the time but this way we'll each take the time to plan something a little more special and memorable. they don't have to be extravagant or cost a lot of money, or any money! i can't wait for these little dates! i hope this will also help us explore our city and do new things!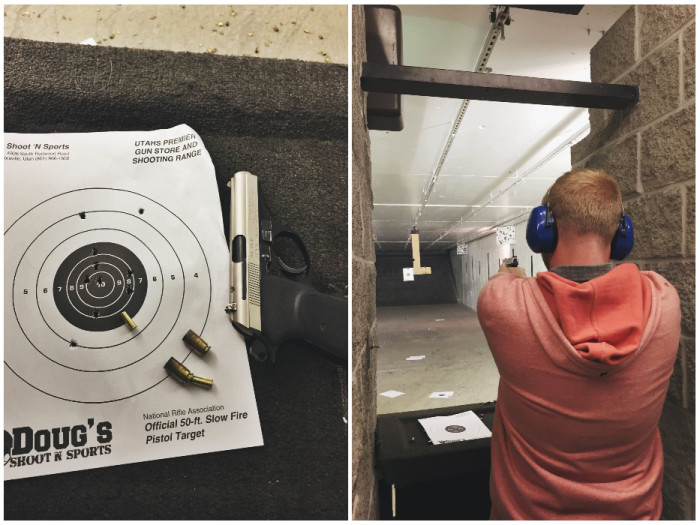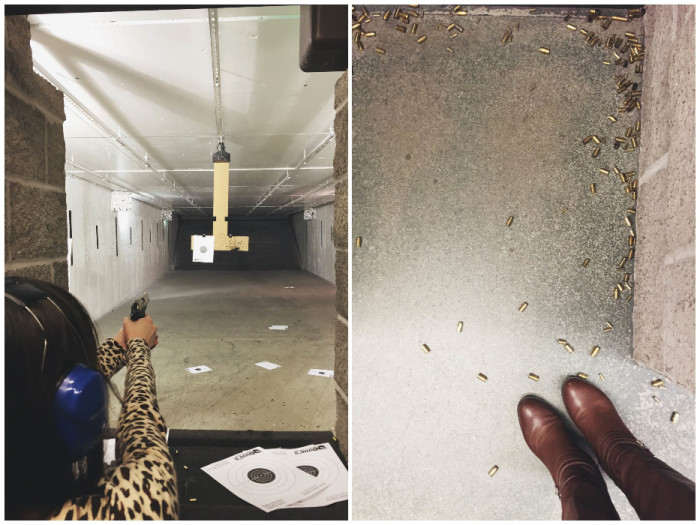 for our first date of the year, riley took me to a shooting range! the last time i went shooting, i had a blast so i couldn't wait for this. nope. i totally choked once we got there and i could barely pick the gun up! i had a tiny panic attack and then we got a .22 mm instead  of the bigger one and i finally mustered the courage to shoot it. phew!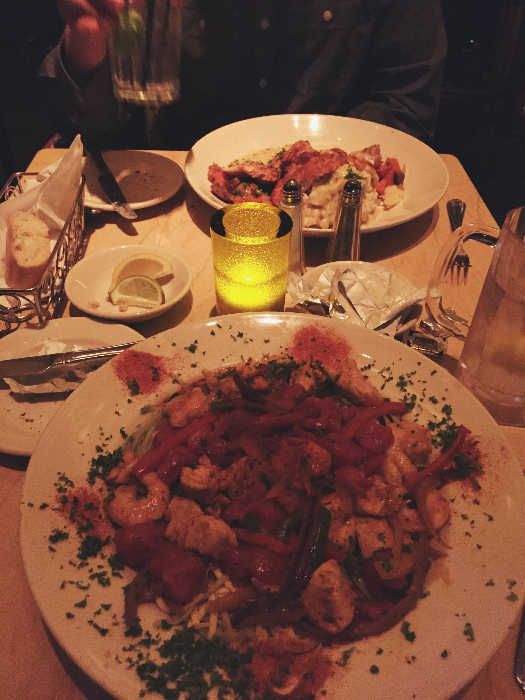 then we went to cheesecake factory for dinner (thank you to kayla for the giftcard!). nothing like cheesecake and shooting guns, right?! ;) i ate way too much bread before our food came, so i only took like, six bites of my cajun pasta before asking for a box. that bread is dangerous!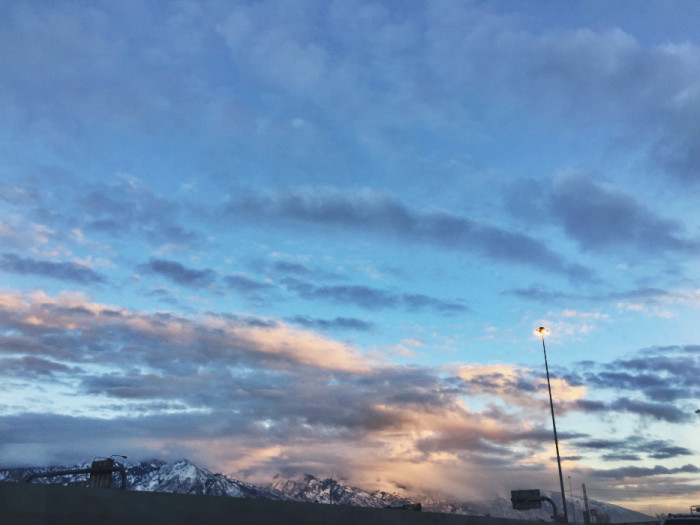 happy friday!! any fun plans for the weekend? if you're in salt lake, come into alice lane tomorrow for caitlin wilson's trunk show!! you won't want to miss it!